Having firmly established themselves in Australia's electronica scene, producer Dom Dolla and indie trio Mansionair are keeping the momentum going strong by means of their flashy debut collaboration, "Strangers."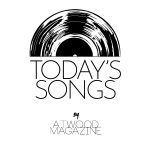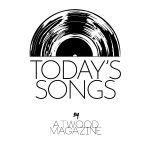 Stream: "Strangers" – Dom Dolla, Mansionair
---
Here in the States, many of us celebrate turning 21 by hitting up a local bar. But back in 2013, 21-year-old Dominic Matheson enacted a different strategy: hitting up the local nightclubs in his native Melbourne, Australia in order to perform "The Boxer," his debut single as a house producer. Over the years since then, Matheson has steadily built his early passion into a long-term career as a deft DJ/producer known as Dom Dolla. He's managed to make quite a lasting impression on EDM fans across Australia, and the country's recording industry has honored him for his efforts.  But Dom Dolla has also kept an eye out for opportunities overseas, with the U.S. particularly in the forefront of his thoughts. That much was hinted at by a 2019 single structured around the line "San Francisco, where's your disco?" and a tour that same year which started right there, at the 1015 Folsom club in SF, and snaked its way across much of North America from that point onwards.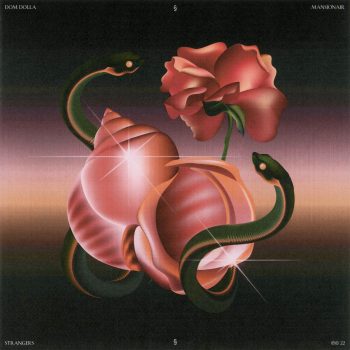 Two years later, Dom Dolla is still committed to establishing his international presence. He's currently wrapping up the North American dates of this year's tour— as some of the photos here demonstrate, he made quite an impact when he stopped at Big Night Live in downtown Boston on November 6th, where he and fellow Aussie house-masters Sonny Fodera and Torren Foot kept the lights flashing and the music thumping all throughout the evening. Dom will be sure to deliver similar goods throughout the remainder of the tour, which will soon cut through Europe and then return to Australia. While he's at it, he'll be able to provide his fans with a fresh batch of new music— including his most recent single, a collaboration with his countrymen of the trio Mansionair, entitled "Strangers."
Mansionair hail not far from Dom Dolla — an hour-ish flight northeast from Melbourne, up in Sydney — and also entered the game around the same time, having initially formed in 2014. Given such factors, it's no surprise that the two acts' styles are able to blend together with ease on their debut collaboration, released Friday November 19th on Dom Dolla's record label, Sweat It Out.
"I'm so excited to finally get 'Strangers' out there into the world," Mr. Dolla exclaims. "The Mansionair guys and I met in Sydney just as the city was coming out of lockdown for the first time in 2020. When we met, we instantly clicked."
That initial spark quickly grew into a substantial creative flame once the Mansionair crew fished out a demo version of "Strangers" they had stored on a hard drive and gave it to Dom for a listen.
"As soon as I heard it, I knew it had potential," he says, and he let his brain kick into EDM-gear as he envisioned what to make of these rough vocals. "I could hear big sweeping strings in my head and a big, progressive bass line to follow the vocal hook. I took the a capella into the studio the following week. Not long afterwards, I had a demo to play at shows."
The song's positive reception at a sling of live performances assured Dom that he had something special on his hands. It now comes in a refined version featuring re-recorded vocals from Mansionair's lead singer, Jack Froggart, along with supporting sounds from the band's two main instrumentalists, guitarist Lachlan Bostock and drummer Alex Nicholls.
Atop of it all, Dom Dolla blankets the track with his signature house music style, resulting in a truly memorable sound that showcases what sort of flashy fruits in-studio teamwork can bear.  The song also dives into the themes of insecurity and having trouble forming genuine connections with others— feelings we've all been able to identify with, in some form or other, throughout the lockdown times of late. The relatability factor certainly puts a major plus in "Strangers'" column, as does the expertly crafted EDM beat.
"It's a song about treading carefully with your words in the heat of a moment, and knowing your worth," the Mansionair team explain. "We're so excited for you to hear it."
— —
Stream: "Strangers" – Dom Dolla, Mansionair
— — — —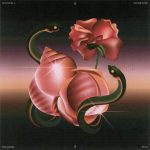 ? © Jesse Lirola
:: Today's Song(s) ::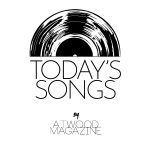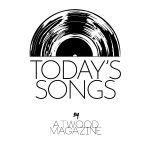 ---
:: Stream Dom Dolla ::