They started off as remix artists, but LA duo Midnight Kids have now released a fabulous original debut with their dreamy synthwave-drenched album 'The Lost Youth'.
Stream: 'The Lost Youth' – Midnight Kids
Calling all "dreamers, believers and late night rebels" — a young duo called Midnight Kids have got a special surprise in store for you.
Although its members kept their identities concealed at first, we now know the group consists of Dylan Jagger Lee and Kyle Girard. As the son of Mötley Crüe drummer Tommy Lee, Dylan has followed in his father's musical footsteps — albeit outside of the heavy metal arena — and has performed drums, guitar and piano for much of his life. Kyle, meanwhile, has been creatively active as Killabyte, an electronica and dubstep producer, since 2012.  The two connected via social media in 2017 and realized that they could each take their musical ambitions to new heights by joining forces as a duo.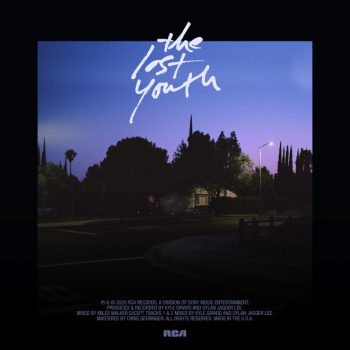 Remixes of existing tracks were their primary outlet at first; one of their earliest was a recreation of "Young" by the Chainsmokers. The two continue to enjoy producing remixes, as reflected by the recent content of their SoundCloud page. But for now, the big news concerning Midnight Kids is their first all-original release: an eight-song EP called The Lost Youth.
In a manner that brings Stranger Things to mind, this album combines some '80s-era cultural influences with futuristic sounds of the current day.
On half of the album, Midnight Kids let their instrumentals build this absorptive soundscape on their own; on the other half, they are assisted in that cause by a series of gifted vocalists, including California singer Annika Wells and Ohio alt-pop group '90s Kids.
Here, Atwood Magazine delivers a series of questions to Midnight Kids, as well as an individual question apiece for each member, so as to dive into the origins of their music act and what to expect from the new and exciting career direction that The Lost Youth represents.
— —
Stream: 'The Lost Youth' – Midnight Kids
A CONVERSATION WITH MIDNIGHT KIDS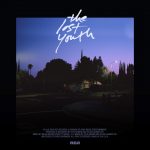 Atwood Magazine: According to your website, as soon as you two met, you ''instantly connected on a vision and sound (you) were both striving towards.'' Tell us more about what that vision consisted of. What made you realize that you both had compatible goals as artists and could better achieve them by joining forces?
Midnight Kids: We had this realization when we made our first remix together, which was of Shaun Frank's song "Addicted" with Violet Days. It felt like we both just "got it" when it came to what we wanted the Midnight Kids sound to be, and from there we developed a more overarching narrative for what it means to be a Midnight Kid. This is something we still actively work on, and both the sources and vision for the project are constantly evolving.
Originally, you guys produced music as Midnight Kids without revealing your personal identities to the public. What made you decide the time was right to finally present yourselves? How do you operate differently now that the cat's out the bag?
Midnight Kids: It was honestly all about just letting the music speak for itself. Was also a little bit of a marketing trick ha. But on a serious note, we just wanted to create. Didn't care about people knowing who we were, what we looked like, it was all just about being free and creating.
You used to be known for making official remixes for other artists. Now, you've put out your first disc of new material that you've produced yourselves. How do the two approaches to music-making compare?
Midnight Kids: Remixes tend to be a lot easier because we already have stuff that we can work off of. The first thing we do is sit down and listen to the original record from start to finish and pick out different elements that could be interesting to rework. Originals can be more challenging because you are starting with a blank canvas, and have to conjure ideas using only your inspiration and creativity. The payoff is a lot more satisfying when you come up with a great record because of that though.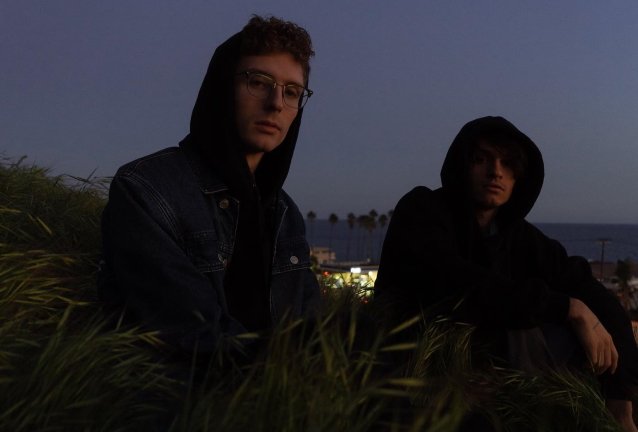 Your stated objective for your music is to ''(bring) people closer through relatability.'' How did you settle on this as an artistic ambition? What steps did you take to accomplish this goal in your music?
Midnight Kids: We quickly realized that we could use Midnight Kids as a way to represent a community rather than just be a group with no narrative or vision. We try to convey this through lyrics in our songs and overall production moods and atmospheres. Songs like "Monsters" and "Run It" are two of our favorites that do a great job of showing what we're all about, we all just want to be young at heart and not lose touch with our rebellious side.
There are a fair number of guest spots on this 8-track EP. What was the collaborative process with these artists like, and what were some of the key ways in which they contributed to the finished project?
Midnight Kids: Collaborations with other singers, engineers and songwriters are a huge part of what made this record come out so great for us. We had a huge helping hand from some amazing songwriters we got in the studio with. It was a ton of fun working with people outside of the project who had their own input, and virtually all of the songs on the EP wouldn't be the same without their contribution. Songs like "Run It", "Monsters" and "Last Time" have these amazing vocal performances from the songwriters, while producers like Matt Van wrote an amazing acoustic guitar part for "Higher". We feel that collaboration is super important to making the best possible end creation.
Every artist gets to make an introductory statement to the general public when they put out their debut album. What sort of statement do you see yourselves making with The Lost Youth?
Midnight Kids: It's all about community for us. We really wanted to let people know that we are with them and that this EP was for all of us, not just us two. We want to see our fans on an eye-to-eye level, and wanted to make something that we can all look to in times of need, or even just to reminisce on and have a good time.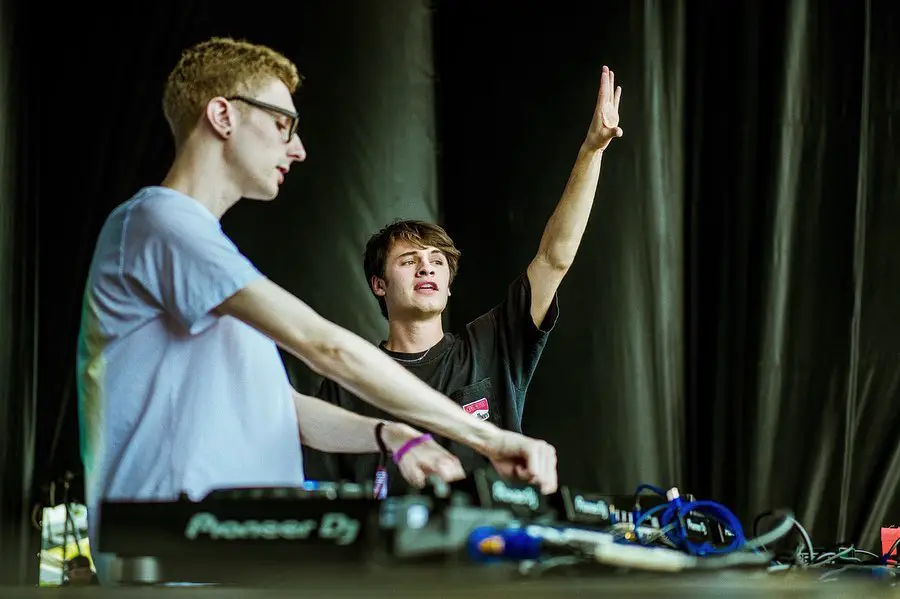 (For Dylan) Given that your father was a famed member of Mötley Crüe, what was your exposure to metal music like while you were growing up? What made you decide that dance music was more your calling?
Midnight Kids: Honestly, I love all music. I wouldn't say dance music is my calling or anything. I plan on doing multiple projects and expressing myself in different areas of the music world! I think it's important to explore and create all types of music.
(For Kyle) When you're working together with Dylan as Midnight Kids, versus when you're working as an independent producer Killabyte, how do you feel your music comes out differently?
Midnight Kids: At the core, it feels like the production techniques remain mostly the same, but with Midnight Kids, there is a clear direction and sound that we're striving for. For Killabyte, while the project does rely heavily on the melodic side of things, it is more all over the place in regards to production and I explore avenues completely outside of the norm. There's not necessarily a specific sound or mood I'm trying to convey when working on my own stuff as opposed to Midnight Kids.
— — — —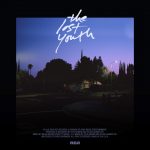 ? © Dan Franco
:: Stream Midnight Kids ::
---