Dan Campbell and Ace Enders pay homage to the romance of the Mountain Goats' "Broom People," off their compilation album Songs That Saved My Life.
— —
While it's certainly a point of debate as to when John Darnielle of The Mountain Goats became indie rock's poet laureate, there are a few moments in his discography that have entered a larger culture awareness than those that would buy t-shirts that boast "I Only Listen to the Mountain Goats." Of course there's the story of Jeff and Cyrus' failed garage band or a dangerous man's trek to Georgia or a set of star-crossed lovers declaring their mutual feelings for each other.
Despite the popularity of some of these songs, Darnielle never really entered the class of indie royalty that he's in until 2005's The Sunset Tree, which boasts The Mountain Goats' most popular song, "This Year. Darnielle's most confessional album is also his most popular, which makes it arguably the best for covers, but that's not the only reason why Dan Campbell and Ace Enders' take on the album's second track "Broom People," for the Songs That Saved My Life compilation is so compelling.
Stream: "Broom People" – Dan Campbell & Ace Enders
---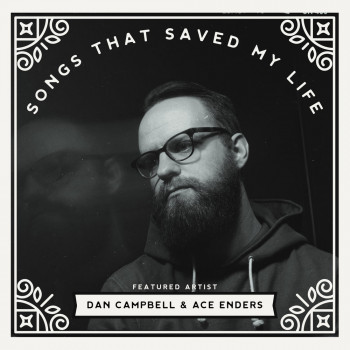 Songs that Saved My Life is a compilation that features artists covering just that, to raise money for suicide prevention. As most punk cover compilations go, the album itself is a mixed bag. It has the note-for-note takes that give you popular songs with different vocals (Taking Back Sunday's "Bullet with Butterfly Wings" or Neck Deep's "Torn") or the songs with added distortion/screaming (As It Is' "Such Great Heights" and Dance Gavin Dance's "Semi-Charmed Life"), but there are moments that have an original take and add something new to the song (Stand Atlantic's "Your Graduation" or Too Close to Touch's "Let It Be"), which is especially true of "Broom People." Despite pairing with his Aaron West and The Roaring Twenties partner Ace Enders, Dan Campbell's take has more in common with post-rock and feels similar to much of The Wonder Years' recent album, Sister Cities. The minimalistic feeling of the song harkens to Trent Reznor and Atticus Ross' opening score to The Social Network, only swell with a cinematic ending. It's structured very similarly to the pair's "Thunder Road" cover: The emphasis on the piano melody of the original brings Darnielle's imagery to the forefront.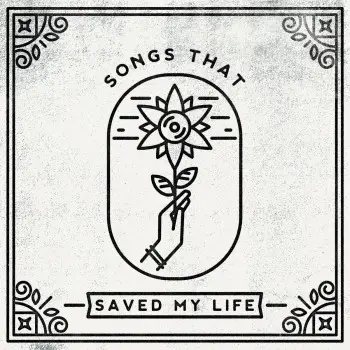 Not to beat around the bush, The Mountain Goats' The Sunset Tree is primarily an album about abuse. It deals explicitly with Darnielle's abusive stepfather, and themes of depression, addiction and others show up, but songs like "Dance Music" or "Hast Thou Considered The Tetrapod" as well as many others focus on the life of an abused teenager. All that being said, it may seem strange to consider that "Broom People" is a love song. This is part of why Campbell and Enders' cover works so well. It wouldn't seem completely appropriate for Campbell to sing Darnielle's exact life experiences, partially because we've heard Campbell sing so many of his own stories in The Wonder Years. Despite the fact that both Darnielle and Campbell both often write in fictitious voices (see: The Mountain Goats' discography, Aaron West and the Roaring Twenties), the idea of finding love in spite of darkness engulfing you isn't a completely personal experience. The first chorus could apply to anyone going through depression, abuse, or a difficult time and only finding one person to open up to:
Friends that don't have a clue
Well-meaning teachers,
Down in your arms,
In your arms,
I am a wild creature.
Campbell's delivery is similar to that of a soloist in a choir, he projects at the right moments that create an emotional resonance based on an unspoken commonality. In both the original and this cover, there's an emotional rawness to the line "half eaten gallons of ice cream in the freezer" due to them being symbols of nostalgia, coping mechanisms, and reminders of trauma all at once.
Both this cover and the original close with an abundance of love that's similar to triumph. When Darnielle sings,
I write down good reasons to freeze to death
In my spiral ring notebook,
But in the long tresses of your hair,
I am a babbling brook. 
His voice goes from defeat to a triumphant yelp, and Campbell modulates his voice from a catatonic detachment to an emotional belt aided by a backing band swelling behind him. It's really an accurate depiction of being in love despite being depressed; you can have all these terrible thoughts, but one person can sometimes help ease all the tension.
What's most interesting is how each version brings out the different elements. In the context of The Sunset Tree, it's easy to see "Broom People" as setting the scene for the rest of the album that will explore the abuse Darnielle endured. It follows "You or Your Memory," which serves as prologue, and "This Year" follows where Darnielle leaves the "you" of "Broom People" to see his abusive stepfather. On Songs That Saved My Life, it comes in the context of the compilation, but Wonder Years or Early November fans that come to it may not be familiar with the music of The Mountain Goats. That really makes it feel more like a love song, especially falling between covers of "Let It Be" and "Transatlanticism."
Dan Campbell and Ace Enders' "Broom People" fits in a special place on this compilation, mainly because it shows how in times of trauma, there are still people you can rely on, just as there are songs you can rely on.
— —
— — — —
:: Songs That Saved My Life ::