Seedy, sobering, and sublime – Ellie Bleach delivers a modern-day chanteuse spectacle with latest single "Doing Really Well Thanks."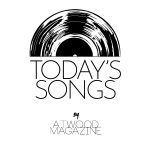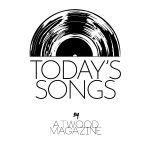 Listen: "Doing Really Well Thanks" – Ellie Bleach
---
"I've done awful things for money but you've all done worse for free." Ellie Bleach never shies away from showcasing an immense lyrical prowess, her wit an extension of her artistry. Her world-building is to be lauded, and on her latest single "Doing Really Well Thanks," listeners are taken by the hand down cityscapes of a seedy quality, exposing the superficial lifestyles of the mighty and the loneliness it entails. Her visceral storytelling is enthralling, and when adorned with immaculate baroque-pop melodies, the result is a track like no other.
and all those suited men
the city is a buffet just don't fill up on the bread
is what my best friend told me
when i described how we met
as if the lord himself gave me
a novelty sized cheque
i thought god –
what a generous lover
Despite it being a year since fans last heard from Bleach, she returns with a fervent gusto, not missing a beat. The track begins slowly enough with foreboding repeated laughs that present a red-carpet entrance of sorts for Bleach herself. Her signature croons then join the mix, cymbal hits and a jaunty piano melody accompanying her to great effect. Each note hit and lyric sung is a further dive into this story of cold realities, and yet one would be hard-pressed not to sway uncontrollably to the beat and rhythm that is present, as if a thrall to the sonic wonderment Bleach has created. It's an intoxicating feeling, however, one that will surely be repeated.
On the track itself, Bleach stated "It's set in the period when I returned to my parents' suburban home for a few months and felt totally lost. I used to liken the process of finding a job to dating, you're essentially tricking someone into wanting you, presenting a version of yourself that doesn't exist and hoping they don't see through your facade." Her experiences are presented well, each new stanza unraveling more of these moments of unease. She continues, explaining "It's filled with superficial luxuries, like spiral staircases and Egyptian cotton sheets but there's an ever-present sense of loneliness and desperation. The reality of being a cold-hearted girlboss type is a lot more depressing than you'd think. Literally everyone is winging it."
and don't you pity me
at least i do my crying on
egyptian cotton sheets
who'd have thought that little miss
most likely to succeed
would be conducting business
in the back of limousines
pull up the partition
on one condition
please don't ask me how i am
i think you knew the answer
when you went to kiss my hand
oh you know the reason i am here
it's not the spiral staircase it's not the chandeliers
The dark underbelly of this lifestyle is explored in such lush detail, and Bleach guides through it all in a glamorous fashion. It's pulsing and it's sincere – a combo that Bleach only continues to perfect. "Doing Really Well Thanks" is a triumphant return for Bleach, and 2021 is all the better for having this track in it.
— —
Listen: "Doing Really Well Thanks" – Ellie Bleach
— —
? © Brennan Bucannan
:: Today's Song(s) ::
:: Stream Ellie Bleach ::