Replete with intensity and heart, Julia Jacklin's "Body" is an aural treat that, despite the ache it produces, delivers to its listeners a story that captivates and emboldens, marking a gorgeous new chapter for Jackson.
— —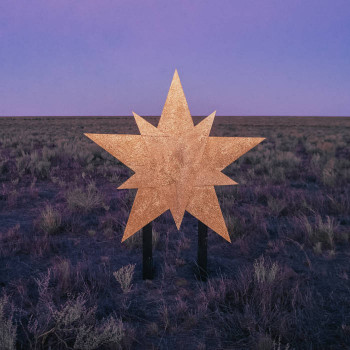 At times it feels like an impossible task to define who one truly is. Many often sift in and out of ideologies and mindsets on what or who they should be, making every effort seem fruitless and an overall waste of time. Control over one's self, to feel at least content stepping from the door every morning shouldn't be so intangible, yet often times it is. The powerlessness one feels is the driving force behind "Body," a new single from Julia Jacklin that explores this daily fatigue with stunning yet sepulchral melodies that combine to create an aural wonderland of beauty and emotion.
The police met the plane
They let you finish your meal
I know you'd like to believe it baby
But you're more kid than criminal
Listen: "Body" – Julia Jacklin
---
Australian singer/songwriter Julia Jacklin is no stranger to music, having been a frequent part in musicals as a child. She began songwriting in her 20s, and her dedication was on full display with her debut album Don't Let The Kids Win which showcased the lilting vocals of Jacklin that could leave any listener heartbroken. Such a hushed sound that packs the loudest emotional response – one of the most remarkable oxymorons out there.
You looked so proud
Couldn't wait to call a friend
We had to fly back home
Never got the money back for that weekend
With "Body," Jacklin doesn't miss a beat and delivers on that signature sound gorgeously. The track begins with a steady drumbeat and bass melody with Jacklin's vocals quickly following. She regales listeners with a story of a lover who is no longer a healthy addition in her life. "I said, 'I'm gonna leave you,' I'm not a good woman when you're around." Piano soon enters into the track that adds an additional layer over the percussion and bass that is incorporated with utter perfection.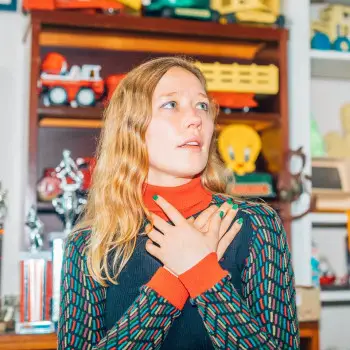 That's when the sound came in
I could finally see
I felt the changing of the seasons
All of my senses rushing back to me
As Jacklin continues her story, the listener can see and hear as she heads out on her own, no longer a thrall to her misplaced senses. "Eyes on the driver, hands in my lap Heading to the city to get my body back." As she begins to put a close on her story, Jacklin repeats "I guess it's just my life, and it's just my body," almost signifying defeat. While she sings, a soft tambourine joins the mix in the last minute of the track which transforms an already hauntingly beautiful melody into one that will stick with listeners for quite some time.
I remembered early days
When you took my camera
Turned to me, 23, naked on your bed looking straight at ya
Jacklin and longtime friend Nick McKinlay then transports "Body" into a stunning visual that captures the story and message with absolute clarity and allure. Set to Jacklin driving down a bucolic scene, the video does an excellent job at having the viewer feel as if they are sitting shotgun on a journey to an unknown destination. No matter where she goes, she'll know when she gets there.
---
Do you still have that photograph?
Would you use it to hurt me?
Well, I guess it's just my life
And it's just my body
"Body" marked a much-welcomed return to the music of Jacklin, showing that she has not only grown as an artist but as a person as well. Her vocal work is something to be admired, undulating with a grace not often heard in many singers within her area of music. Her newest album, Crushing, releases February 22, 2019, and if "Body" is any indication of what this expedition will hold in store for listeners, us at Atwood Magazine will readily join in on it.
— —
— — — —
? © Nick McKinlay (Nick Mckk)
:: Stream Julia Jacklin ::
---
:: Julia Jacklin Tour ::
11/27 – London, UK @ Omeara [SOLD OUT] 11/28 – Manchester, UK @ YES [SOLD OUT] 11/29 – Glasgow, UK @ Glad Cafe [SOLD OUT] 12/29 – Woodford, Australia @ Woodford Folk Festival
02/21 – Perth, Australia @ Perth Festival
02/27 – Christchurch, New Zealand @ Blue Smoke
02/28 – Dunedin, New Zealand @ Refuel
03/01 – Auckland, New Zealand @ Hollywood Cinema
03/02 – Wellington, New Zealand @ San Fran
03/05 – Wollongong, Australia @ UOW Unibar
03/06 – Canberra, Australia @ ANU
03/09 – Brisbane, Australia @ Triffid
03/08 – 03/11 – Adelaide, Australia @ WOMADelaide
03/14 – Melbourne, Australia @ Forum Theatre
03/15 – Sydney, Australia @ Metro Theatre
03/16 – Newcastle, Australia @ Cambridge Hotel
03/26 – Brighton, UK @ Haunt
03/27 – Bristol, UK @ Fleece
03/28 – Birmingham, UK @ Castle & Falcon
03/29 – Manchester, UK @ Yes
03/30 – Dublin, Ireland @ Whelans
04/02 – Glasgow, UK @ Stereo
04/03 – Leeds, UK @ Belgrave Music Hall
04/04 – London, UK @ Electric Brixton
04/05 – Paris, France @ Les Etoiles
04/08 – Brussels, Belgium @ AB Club
04/09 – Amsterdam, Netherlands @ Paradiso-Noord
04/10 – Cologne, Germany @ Blue Shell
04/11 – Hamburg, Germany @ Molotow Sky Bar
04/12 – Copenhagen, Denmark @ Vega
04/15 – Berlin, Germany @ Privatclub
04/16 – Munich, Germany @ Milla
04/17 – Zurich, Switzerland @ Bogen F
04/24 – New York, NY @ The Bowery Ballroom #
04/25 – Philadelphia, PA @ Johnny Brenda's #
04/26 – Allston, MA @ Great Scott #
04/27 – Montreal, QC @ Bar Le Ritz PDB #
04/28 – Toronto, ON @ Horseshoe Tavern #
04/30 – Washington, DC @ DC9 #
05/01 – Richmond, VA @ Strange Matter #
05/02 – Carrboro, NC @ Cat's Cradle Back Room #
05/06 – Nashville, TN @ Third Man Records #
05/08 – Chicago, IL @ Schubas Tavern #
05/09 – Minneapolis, MN @ 7th Street Entry #
05/10 – Omaha, NE @ Reverb Lounge #
05/11 – Kansas City, MO @ recordBar #
05/13 – Denver, CO @ Larimer Lounge #
05/14 – Salt Lake City, UT @ Urban Lounge #
05/17 – Vancouver, BC @ Fox Cabaret #
05/18 – Seattle, WA @ Tractor Tavern #
05/19 – Portland, OR @ Mississippi Studios
05/21 – San Francisco, CA @ Swedish American Hall
05/23 – Los Angeles, CA @ Teragram Ballroom
06/03 – Dallas, TX @ Club Dada
06/04 – Austin, TX @ Barracuda (Indoors) #
06/05 – Houston, TX @ White Oak Music Hall (Upstairs) #
06/06 – New Orleans, LA @ Gasa Gasa #