Hailey Knox is hot on the rise: A bittersweet, poetic confessional, the 20-year-old's breathtaking acoustic song "Hardwired" taps into her deepest insecurities in a moving embrace of individuality, human depth, and inner beauty.
— —
Stream: "Hardwired" – Hailey Knox
— —
Honest conversations with amazing people really created this raw, vulnerable song.
There is deep, wondrous beauty in individuality – in celebrating that which makes a person themselves. Each of us has our own unique set of experiences and characteristics that define us. We approach the world differently; we process emotions differently. These qualities make us who we are, and we're better for them.
Of course, it is far easier to say something, than to live it. Society constantly challenges us to conform – whether it's through social media, at school or work, through various forms of media, art, and beyond. The pressure to gravitate toward the average, and blend into the background, can be strong and often overwhelming. Thankfully, artists like Hailey Knox continue to shed light on the beauty of being human: Perfectly, imperfect.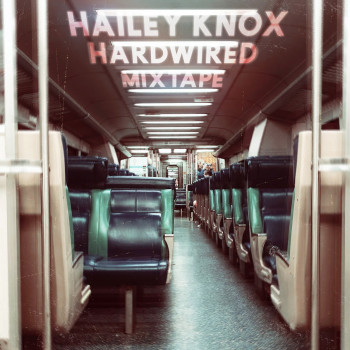 hardwired; hardwired differently
I smile; smile so you can't see
You flood my mind
When I've got nothing to think
Sometimes, I wish you'd see through me
Atwood Magazine is proud to be premiering "Hardwired," the title track off Hailey Knox's highly-anticipated Hardwired Mixtape (out 11/16/2018 via S-Curve Records). A pop, rock, and acoustic singer/songwriter all in one, 20-year-old Hailey Knox knows no boundaries – and she's proud to wear several hats (and glasses) at once. Since emerging with 2016's acclaimed A Little Awkward EP, the upstate New York native has been running hard and fast – touring the country with the likes of Charlie Puth, Ruth B., and AJR, and amassing a formidable fan base in the process.
Knox's Hardwired Mixtape – labeled as such "because it's slightly all over the place" – offers listeners a meaningful, authentic look at the artist's sundry and distinctive sounds and colors. It isn't that she is adaptable to different situations and kinds of music; she is all of these at once, and more. Meanwhile, the common threads connecting such highly-produced pop songs and raw, naked acoustic tracks are Knox's heavily emotive, dynamic voice and her intimate, reflective lyricism.
Nowhere is this better displayed than in "Hardwired," a poignant portrayal of human vulnerability at its most fragile and genuine state. Gracefully elegiac, "Hardwired" finds an empowered Hailey Knox confronting her own self-doubt and paranoia through a bittersweet, poetic confessional. In her darkest, most intimate depths, the artist comes to embrace her individuality, rejecting the reasons for her insecurities and finding strength through those perceived weaknesses.
I can see how
you could take advantage of me
I don't speak my mind out loud
Just keep it to me
I might not seem like I am listening
But I'm listening!
Or maybe I'll just laugh it off
Just no one listening
naïve; say I'm naïve
maybe I'd talk if you'd just ask me
speak; I struggle to speak
'cause I'm always worreid about
what you're thinking
I'm hardwired differently
"Hardwired" is Hailey Knox at her most human; a powerfully emotional unveiling of universal insecurities. It's no wonder she opted to name her mixtape after this track: "No matter how many times I sing "Hardwired," it always feels special and it's almost like I'm explaining to you who I am through a song," she tells Atwood Magazine. "If I had to choose one song off of the mixtape that gives you a glimpse of who I am, it would be this song."
With Hardwired Mixtape out in just one day's time, Hailey Knox is excited and ready to share her many sides with everyone and anyone who will listen. Whether you're a longtime fan, or just discovering Knox today, "Hardwired" will leave its mark in your mind and in your heart. Stream the breathtaking song exclusively on Atwood Magazine, and get to know Knox through our exclusive interview!
Update 2/12/2019: Stream Hailey Knox's "Hardwired" music video – a magnificent encapsulation of isolation, longing, and inner pain – out now!
Stream: "Hardwired" – Hailey Knox
A CONVERSATION WITH HAILEY KNOX
Atwood Magazine: First off, before we dive deeper into everything, I'd love for you to set the scene for "Hardwired," and when and where you were when it was written.
Hailey Knox: I remember playing my guitar in my room, plucking the chords and just messing around. My cousin Sophia was visiting from Florida and we were just having a conversation about how we express our emotions in ways we feel a lot of people don't. The song sat for a while with a few lines and I ended up showing the idea to my friend Maggie while we were sitting on the floor of my hotel room in LA. She really helped me to craft the lyric into what it is. We talked a lot about the ways people hide their emotions and just about ourselves really. Honest conversations with amazing people really created this raw, vulnerable song.
Did you have the title "Hardwired" beforehand, or did that come through the songwriting process?
Knox: The title "Hardwired" came through the songwriting process. It was one of the last full songs written, too!
2018 has been an exciting year for you – it feels like you've reemerged strong and sure of your voice. What was the road like getting to this point, and where did you encounter challenge?
Knox: 2018 has been filled with creating, touring, learning and meeting a lot of incredible people. I've been writing and learning to produce more on my own which is exciting. Being in the room with a lot of awesome producers has been really inspiring and has taught me a lot. The amount of traveling is something I'm still getting used to. I feel like I'm always on a train, plane, taxi, bus, you name it! It's definitely hard just staying healthy and getting enough sleep especially because I am most creative at night. I wake up around 1 in the morning and feel like my best ideas are created at 3 am!
Your 11-track Hardwired Mixtape comes out this Friday. I appreciate your reasoning for calling it a mixtape – how it's all over the place – yet, many artists shy away from releasing such disparate packages. What inspired you to embrace this?
Knox: I myself am a bit all over the place. I think embracing that the music isn't all in one genre or produced by one person just translates to me as a person. I love a lot of different genres and you feel that throughout the mixtape. Some of the interlude, snippet songs were created at 3 in the morning on my GarageBand. The shorter transition songs give you an idea of how I create. I come up with a lot of ideas and struggle with completing one!
ON THE MIXTAPE
2018 began with "Don't Got One," which features on the EP. What's this song about, and what was it like returning with that at the top of the year?
Knox: "Don't Got One" was written about the pressure of social media and how easy it is to get consumed in that world. It was written when I was feeling kind of lost. We shot a beautiful video in Joshua Tree which was an awesome experience and the response to "Don't Got One" was really cool. I recently played Austin City Limits and there were a few people singing along with me! I'm so ready to get more and more music of mine out!!
"Runaway" and "Bitch Bitch Bitch" have shown different sides to your artistry as you've proved yourself a worthy pop writer. What is it about each of these songs that lend them their importance, for you personally?
Knox: Thank you! These two songs are in totally differently worlds. "Bitch, Bitch Bitch" has more of an edgy production and the verse lyrics are explaining how you should focus on the "rainbow that is always there" or in other words, the positive things in life. Don't complain about every little thing! "Bitch, Bitch Bitch" has been around for a while and has been a song we produced a bunch of different ways, we originally started it on a ukulele with an entirely different melody! I created it with my first writing chickens "The Dreaded Us" and it reminds me to stay in a positive mindset. "Runaway" is produced more lightheartedly and is about escaping from reality and wanting to be somewhere you're not. It was written with my super talented friends Greg Hvnson and Paris Carney after us talking about tour and realizing how hard all the travel can be. It's hard not to miss home while you're moving and traveling so much. This song is another reminder to focus on where I am right now. Stop wishing for something else and just be grateful for where you are at this very moment.
Those who've seen you tour have heard "Traumatized," but this will be its first time on record. What's this song about?
Knox: This song is about bottling up emotions. It's about feeling paranoid and like everyone is watching you, which in today's world I feel like they are! The pre "maybe I suck at being cool with being me," hints at feelings of self doubt. It's about feeling uncool and just embracing that.
It's about feeling uncool and just embracing that.
"HARDWIRED"
I can't say enough how much I enjoy your acoustic work on "Hardwired." Is that you behind the guitar, and how did that chord progression come about?
Knox: Thank you so much! Yes, I created the guitar part! I started the chorus in my room and finished the chord progressions while writing the lyric and melody with my friend Maggie Peake. It came about naturally as we crafted the song. I've been creating a lot with the guitar tuned in drop D because I love playing in that tuning.
"Hardwired" comes after two faster, more built-up songs. In effect, it's an homage to your singer/songwriter roots; you're proving that you don't need anything beyond the guitar and your voice to capture a room.
Knox: I think it's really important to be able to strip a song down and have just the lyric and melody grab your attention. I am always pulled in by a great melody.
Why did you make this song the title track? What is it about this song that was so important, that you had to name the mixtape after it?
Knox: I feel really connected to this song. No matter how many times I sing "Hardwired," it always feels special and it's almost like I'm explaining to you who I am through a song. If I had to choose one song off of the mixtape that gives you a glimpse of who I am, it would be this song.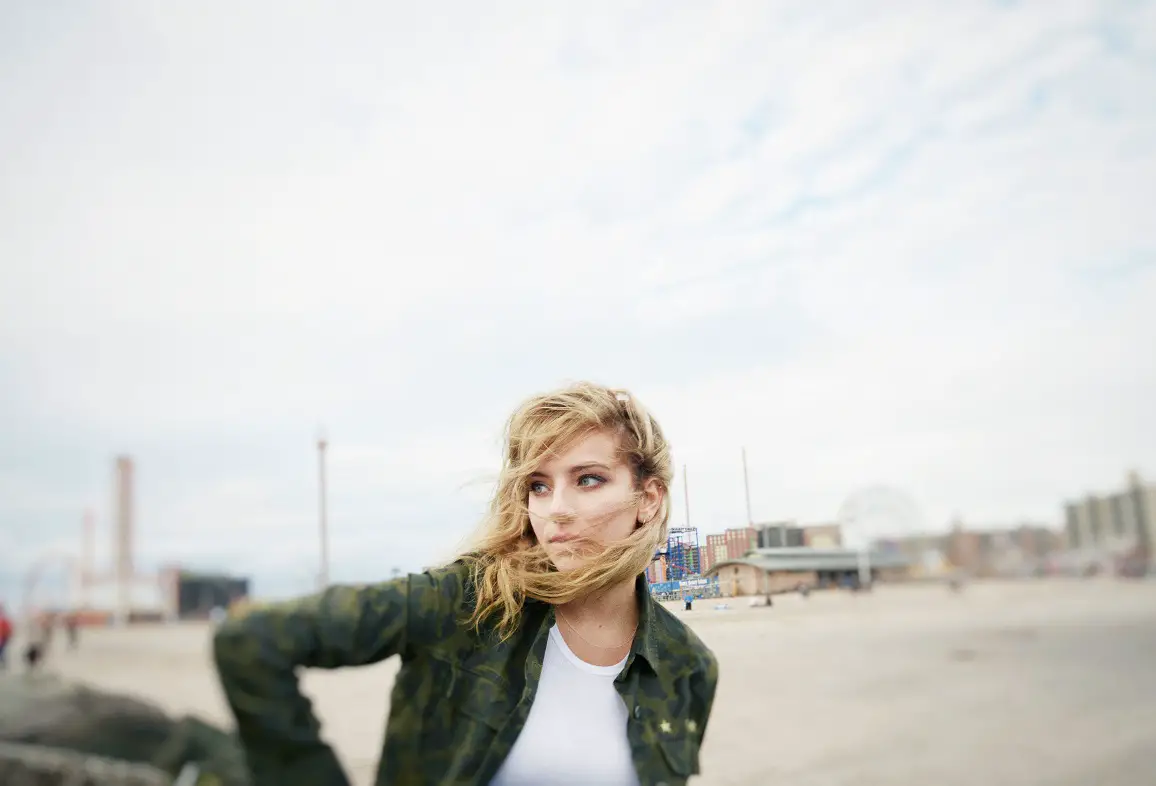 "Wish I was hardwired to feel nothing," you sing poignantly. This follows a theme of inner struggle that's prevalent on other songs as well. What would you say are the main antagonists in this song in particular?
Knox: The line "wish I was hardwired to feel nothing" is me expressing that it's easier to feel nothing than a million emotions. I definitely get in the way of myself and am learning to just let things be, and to not be so critical of myself. I overthink thinking about overthinking things; Basically, I just think too much! With so many eyes on you as an artist, you need to have thick skin and not take things personally.
It's easier to feel nothing than a million emotions.
To pull out my favorite lyric – your chorus truly gets me: "Naïve; say I'm naïve, maybe I'd talk if you'd just ask me. Speak, I struggle to speak because I'm always worried about what you're thinking… I'm hardwired differently." What inspired these words and how did you know they were the ending?
Knox: The chorus to "Hardwired" feels like it could be taken directly out of my journal. I usually avoid confrontation, afraid I'll say the wrong thing and find myself overthinking the simplest things. I need to care less about what other people think and trust my own opinion!
Thank you so much again for your time and consideration, Hailey! To fans and those who should stumble across your mixtape in the coming weeks, months and years, what do you hope they take away from it?
Knox: Thank you so much! I hope people can connect and relate to the songs. Hopefully I'm not the only one who feels a little paranoid at times and stays up late at night questioning everything. These songs and ideas are all really personal and my most honest lyrics yet, so I hope that comes across.
Stream: "Hardwired" – Hailey Knox
— — — —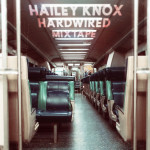 ? © Shervin Lainez
:: Stream Hailey Knox ::