It's not easy being a heartbreaker.  There comes a moment when you realize you're unhappy in a relationship, and while the feelings you had were genuine, it dawns on you that you need to get away from the person you're dating.  That being said, the love you once had turns to guilt and unrest.  It consumes your every waking being, and you feel terrible as the moments lead up to the inevitable breakup.  The breakup itself feels terrible, and you have to sit that night at the bar and sulk.  This is the space where Brett Gleason's "Expiration Date" exists.
Listen: "Expiration Date" – Brett Gleason
[soundcloud url="https://api.soundcloud.com/tracks/286711036?secret_token=s-CkYIR" params="color=ff5500&auto_play=true&hide_related=false&show_comments=true&show_user=true&show_reposts=false" width="100%" height="150″ iframe="true" /]
---
Atwood Magazine is excited to premiere "Expiration Date," the first single from Brett Gleason's upcoming sophomore album, Manifest (independently out April 14, 2017). Gleason is a New York singer-songwriter whose first album focused on blending the sounds of his piano with electric instruments and synthesized sounds.  Where Gleason's debut focused on experimentation with electronic sounds around his piano, "Expiration Date" is much more bare bones, with only piano, strings and percussion.  It's not so much a breakup song as it is a funeral dirge for his ability to love the song's object.  His virtuosity as a pianist shows much more, as the instrumental bares a strong resemblance to piano giants such as Billy Joel or Tom Waits.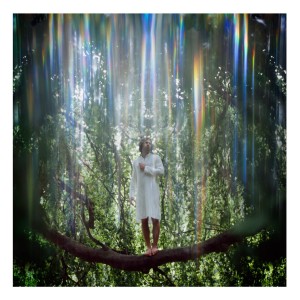 Gleason's voice also shines through: High in the mix, it's a sweet and crisp baritone that gasps up for a few higher notes that really help emphasize the song's troubled emotions.  While many of the vocals on Gleason's self-titled album sounded cold and emotionless, his timbre here bares a resemblance to that of Conor Oberst on last year's Ruminations.
Gleason states, "'Expiration Date' is about love's inevitable conclusion: Because we are constantly changing, beginning anew and ending once again, if we are to love honestly we must embrace that nothing is forever, including love, and this does nothing to minimize the experience of connecting with another person in the limited time we are who we are, together in this moment."
"Inevitable conclusion" definitely lurks through this song lyrically. Gleason's words are selected down to the minutest detail, especially the fact that he specifies "the expiration date" as opposed to "an expiration date."  Interestingly, Gleason modulates between both cold and mournful emotions.  The refrain sounds almost clinical and blunt:
My love has met the expiration date
Still this is contrasted against lines that are still affectionate like
I failed to protect you from my wrath
unintentional though ruthless distract
Gleason's self-blame is undeniably relatable, and it makes you sympathize with him, as the song doesn't really point fingers at his significant other.  People and feelings change, and it's best described when he sings:
I didn't see me
I saw someone else playing make believe
It's gut-wrenchingly familiar to anyone who's had to end a relationship that hasn't gone totally sour.
— — — —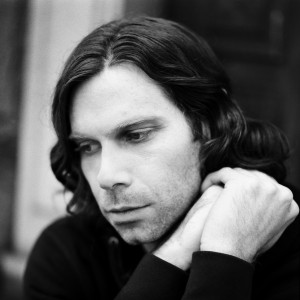 cover: Brett Gleason © 2017
:: Listen to More from Brett Gleason ::
[soundcloud url="https://api.soundcloud.com/users/535696″ params="color=ff5500&auto_play=false&hide_related=false&show_comments=true&show_user=true&show_reposts=false" width="100%" height="450″ iframe="true" /]