— —
Love is a tricky thing, but then again, no it isn't: To love someone is to accept them unconditionally; to receive them with open arms; and to believe in them. By that definition, No Kind of Rider's warm, driving debut single "Distinct" is a whole-hearted, next-level love song – an ambient embrace of that special someone.
Lover of dalliance
Ever an optimist
Time slows in your defense
And when you're still
it stops
I guess that's what's
So distinct about you
Listen: "Distinct" – No Kind of Rider
---
Atwood Magazine is proud to be premiering "Distinct," the pulsing debut single from Portland-based No Kind of Rider. The indie rock five-piece of Sam Alexander, Wes Johnson, Jeremy Louis, Joe Page and Jon Van Patten introduce themselves in a flurry of vibing beats and echoey guitars, finding that dark sweet spot previously exploited by the likes of The 1975, The Band CAMINO, and more. But No Kind of Rider – NKOR for short – aren't setting out to be a "likeness" or "similar-to" group; rather, their music is a reflection of the emotions and experiences that came together to create their forthcoming debut album, Savage Coast.
NKOR are the real deal: Genuine, emphatic music magnified by the powers that push it forward.
Reason that I insist
past
present
future tense
Voice of my innocence
Even when I'm not
I guess that's what's
If "Distinct" sounds like it would be great at a show, that's because it is: "We 'workshop' all of our songs live," Sam Alexander explains. "Performance is a critical aspect of our songwriting. This song took multiple shapes on the stage, and a whole different shape in the studio." No Kind of Rider's music is a long time coming: The band formed as teenagers in Tulsa, long before the move to Portland. Years of sweat went into polishing and perfecting each song, and that effort can be certainly felt and appreciated through the high caliber of their debut.
Alexander continues: "The subject of this song is someone who I lost sleep over for five years. I couldn't have them, they were out of reach. Sometimes you learn to understand why you loved someone, and that's another heartbreak all over again."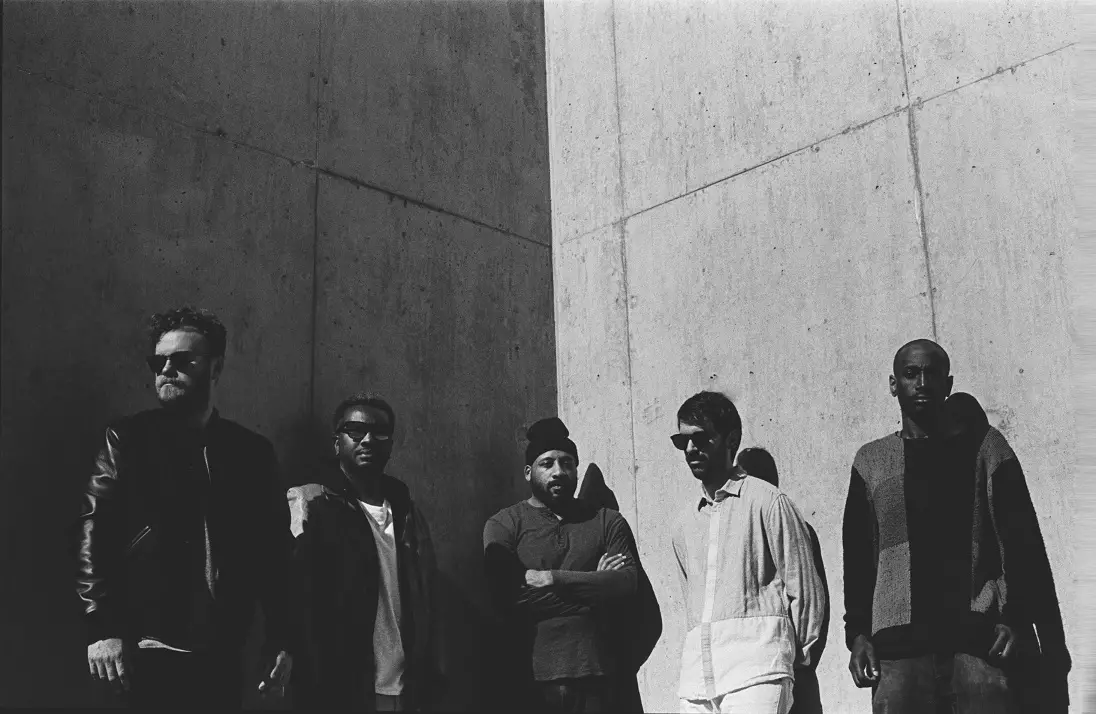 As noted earlier, "Distinct" is not your average love song; it's much more intimate than most. "[Our song] willfully occupies a different perspective on love. One that doesn't focus on the one who loves, but instead celebrates the other. It pulses with a quiet ferocity, a sincere intensity. The song isn't about the intoxication of passion. It's about devotion – being gripped by a person's inherent qualities and faults, not their external effect."
This is the kind of late night, midnight oil love song that really says it all – expressing that deeper, simpler side of love; the one that, when you get down to it, is all that really matters. Share "Distinct" with the one you love, and dive into No Kind of Rider's world – exclusively on Atwood Magazine!
— — — —
photo © Christal Angelique