Situated on the beautiful and sunny beaches along Gulf Shores, Alabama, with arguably the most stacked lineup in the summer festival season this year, Hangout Music Festival 2023 is destined to be one of the most fun festivals in the country this summer!
---
Gulf Shores, Alabama's Hangout Music Festival 2023 runs from Friday May 19th to Sunday the 21st. Tickets are about 90% sold out as of Friday May 5th, so make sure to get yours before it's too late!
The lineup alone is worth the trip down South, but the festival promises to take it up a notch this year with a slew of special experiences and beach parties all weekend long. From the Monster Beach Club to the Psychedelic Party Bus, the people running Hangout Festival know how to show their guests a good time.
With some of the biggest DJs in the world set to perform (Skrillex, Flume, Calvin Harris) and some of the most notable names in pop (SZA, Lil Nas X, The Kid Laroi), this festival will be a dream for every beachgoer, raver, chiller, music lover, and party animal alike. Simply put, it's gearing up to be the ultimate beach hangout of 2023.
The company that produces Coachella, Goldenvoice, also helps to put on Hangout Music Festival. With massive pools and hammocks by nearly every stage, this festival will be a chill hangout when you want, and a rave when you need it.
Now, let's talk about the lineup!
This year's lineup is next level. Game-changing artists will share the stage with absolute legends all weekend long. There will be EDM and house, mainstream pop, indie folk, chill folk, hip-hop and heavy rap, rock, California ska, psychedelic pop, chill rap, and so much more. The Red Hot Chili Peppers, SZA, Thundercat, Paramore, GloRilla, Ferg, Kevin Gates, Noah Kahan, Elohim, Sabrina Carpenter, AJR, Coin, Tove Lo and so many more amazing artists! With 6 stages and an endless number of pools and frozen margaritas, there will be so many genres and artists to explore throughout the weekend while chilling with your friends on the beach.
While there are going to be a lot of big-name artists this year, there are also some awesome up and coming smaller musicians who are worth checking out! Some lesser-known artists I will be watching are: A Hundred Drums, Ashnikko, The Vegabonds, Jordana, Gryffin, Rainbow Kitten Surprise, flipturn, Big Wild, The 502's, Hippie Sabotage, Jessie Murph, and The Backseat Lovers (amongst many more amazing acts).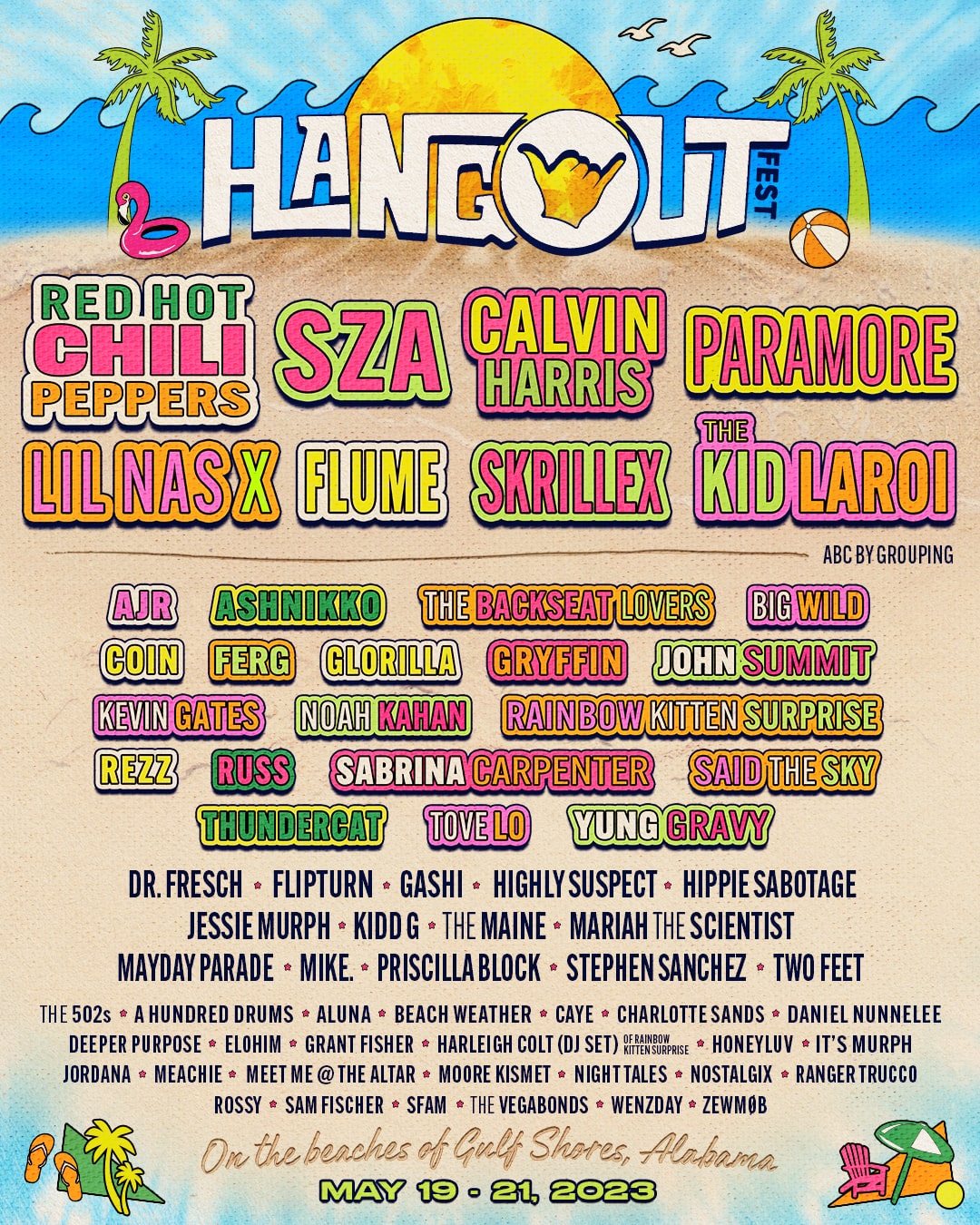 We also must mention all the special festival experiences planned!
Let me put you on. There's a reason this will be the biggest beach party in the country, and it's not necessarily just because of the music. First, there will be two beach club houses: The Monster Energy Beach Club and the Malibu Beach House. If you want to start your weekend of raving correctly, get some energy and high-octane tunes at the Monster Beach Club. If you want to chill with a frozen margarita, then absolutely check out the Malibu Club! If you're feeling in the mood to run around, check out the sunny beach volleyball courts by the Corona sponsored beach. Play some games then chill with a cold one before jumping into the warm waters of the Gulf Shore.
Still want to run around a little? Well, how does roller skating sound? Grab your friends and head over to the poolside Roller Disco for a good time. If you're in a feel-good hippy-dippy mood, then the Psychedelic party bus is a must. Yup, it's exactly what it sounds like. A colorful and shiny bus turned into a trippy-good time.
That's just the tip of the iceberg my friends. If you're really feeling the love and energy at Hangout Festival, then take your partner and head over to the real wedding chapel on festival grounds! Yes, there's a real wedding chapel that you can get married in while listening to some sweet tunes, wearing a swimsuit by the beach, and sipping on a frozen daiquiri.
There's even an entire beach area dedicated to massive hammocks and drinks with art installations all over the place. There are so many fun things to stumble upon at Hangout Festival this year. The SHEIN Surf Club and M&M Sweet tour are also must dos with a bunch of sweet giveaways and limited-edition merchandise.
The Hangout Music Festival will have amazing food and frozen drinks, pools and warm ocean waters, beach hangouts, and an insane lineup. Absolutely checkout this year's Hangout Fest with all your friends and let Atwood Magazine know what you're most looking forward to!
— —
— — — —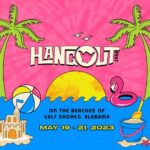 © 2023
---