A moving display of fragility and surrender, Cloudbelly's debut single "Up in Smoke" weaves wondrous and haunting indie folk into a seismic outpouring of intimate emotion.
for fans of The Swell Season, Big Thief, Hailaker, Lizzy McAlpine, Novo Amor
Stream: 'Up in Smoke' – Cloudbelly
---
All that snow falling on the river, I went up in smoke…
Sometimes the only way out of a terrible thing, is by going straight through it: By accepting that your life is going to get harder before it gets better, and that something bad has to happen in order for something good to come about: Like letting go of someone you love, in order to give them space to grow into their own and flourish, or leaving a comfortable job behind because it isn't giving you what you want out of life anymore.
To knowingly walk into chaos or turmoil seems counterproductive on paper, but it makes sense if you trust your gut and truly believe that there's something else waiting for you on the other side. In Spanish, we say it's vale la pena: It's worth the pain – and on their debut single, Cloudbelly lean into that mindset with an open heart and heavy soul. A moving display of fragility and surrender, Cloudbelly's "Up in Smoke" weaves wondrous and haunting indie folk into a seismic outpouring of intimate emotion.
I walked out in the wild, white flickering
My static cast upon the cold winds billowing
Weary of singing songs I no longer mean
It was a mercy just to be there, listening
They can be so loud, the million mouths of spring
A frozen dream steaming off soft beginnings, it's
A bright shout thundering out a whispering
The cold hush of a sky gone quiet with
Released on November 10, 2021 alongside the song "Soft as the Mouths" (via indie label Signature Sounds), "Up in Smoke" makes for a marvelous and instantly memorable introduction to Cloudbelly. The duo of acclaimed singer/songwriter Corey Laitman and Grammy nominated multi-instrumentalist and producer Anand Nayak envelop their audience in the raw awe of nature's beauty and life's possibility on their initial offering, creating a tender world of palpable emotion through music that feels up-close and personal, yet distanced all at the same time.
Delicate acoustic-electric instrumentation and warm harmonies help Laitman's evocative lyrics come to life: Their words evoke a serene kind of turmoil – the calm before (and after) an inevitable storm. The song's chorus proves a particularly resonant moment of uninhibited truth, unapologetic acceptance:
All that snow falling on the river
I went up in smoke
"The world is strong and generous enough to hold hard feelings, but they need to be named and felt before they can travel on and unburden us," Cloudbelly tell Atwood Magazine. "'Up in Smoke' skates across the surface and then dives into that recognition and surrender; to the risky business of trusting that a painful moment might yield a beautiful possibility."
The song, they explain, came about in 2020 at a time when they couldn't even be together in the same room. "We were totally isolated, even from each other, in the early depths of the pandemic when so much had abruptly ceased and fallen away. It was strange working remotely, but also kind of freeing. 'Up In Smoke' was the first new song we approached this way, and with only the two of us involved. This gave us room to stretch and develop this immersive, textural, and honest vibe that extends into everything we do together. We like to think of it as where this project really came into focus."
It's here they've grown, my steadiness, my love
God help me, I'm tired of running
I let go to hold onto something
Sweet loneliness, give your terror to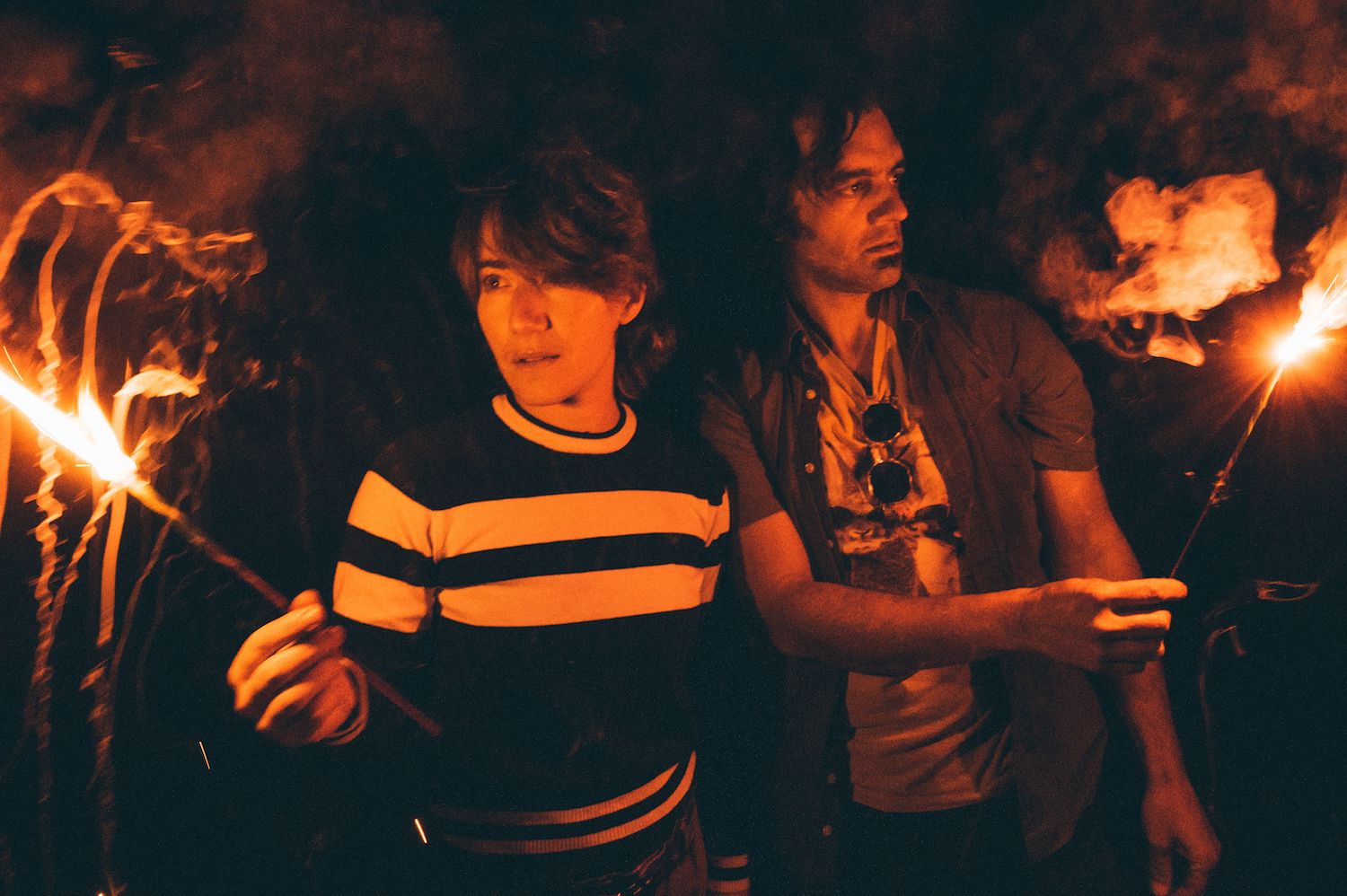 Named in honor "of a dear, departed parakeet," Cloudbelly is a refreshing newcomer we can't wait to hear more from in the months to come.
Their music cathartic and substantive, this duo set themselves apart immediately as an artist to watch in 2022.
Fans of everyone from Big Thief, Hailaker, and Glen Hansard & Markéta Irglová's short-lived duo The Swell Season, to indie folk singer/songwriters like Lizzy McAlpine and Novo Amor are sure to fall hard and fast for Cloudbelly's emotive, expressive music. While "Up in Smoke" and the moody, enchanting "Soft as the Mouths" are the pair's only two songs to date, they are a fantastic debut and ensure we'll be following Cloudbelly for years to come.
All that snow falling on the river
I went up in smoke
— —
Stream: 'Up in Smoke' – Cloudbelly
---
— — — —
? © Georgia Teensma
:: Stream Cloudbelly ::
---