Intoxicating talent Danelle Sandoval empowers others to embody their own image of sensuality.
Stream: "Go" – Danelle Sandoval
---
It is not uncommon to struggle with self-esteem issues and never feel quite comfortable in your own skin. It makes it even harder to obtain that firm confidence when others are constantly stereotyping you. For Danelle Sandoval, it took a lot of self-reflection and work, but she has finally found the strength to love herself for exactly who she is. Now she takes back her sexual identity with her soft yet fierce single "Go." As an Asian-American woman, she deals with the burden of being constantly fetishized. This offering is her way of telling the world that she is no one's desire but her own. There is something powerful in that act of reclaiming her sense of self. The intro of affirmations has a Lady Gaga-esque feel, while her vocals nod to greats like Mariah Carey and Alicia Keys. Her lush R&B tone soulfully sings of feeling sexy for herself before other people.
This dress I got on makes me so excited
I know without a doubt you're gonna like it
I wanna make it clear that you're invited
Baby let's go go go
Though some have labeled her as "submissive" and "acquiescent," she boldly shatters those misconceptions with this radiant release. Putting her dominance on full display, Sandoval states, "I don't need a damn thing." It is that kind of take-charge approach that makes "Go" so compelling. Sandoval is making it clear that you should never judge someone solely on their appearance. That message is one we all need to hear and is especially prevalent today.
The independent singer-songwriter first made waves on YouTube with her cover of "Tuesday'" by ILoveMakonnen ft. Drake. Currently, she is focusing more on original material, further cementing herself as a presence in the R&B/pop music scene. Known for her beautiful, breathy falsetto that glides atop mesmerizing arrangements, her irresistible sound leaves you begging for more. Atwood Magazine spoke with the artist about influences, musical style, and self-acceptance.
— —
A CONVERSATION WITH DANELLE SANDOVAL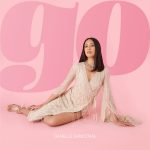 Atwood Magazine: Your smooth and sultry R&B track glows with beautiful falsetto and shimmering soundscapes. How did you develop your unique sound?
Danelle Sandoval: It definitely took a lot of time, discovery, and experimenting to get to my sound as it is now. As an artist, I feel like I'm always evolving and changing, and I think every piece of work I've released into the world represents where I was sonically, artistically, and experientially. One thing that I do think I've kept consistent is the soulful, falsetto, dreamy vibe. And I think much of that is influenced by the songs and artists I listened to growing up.
"Go" opens with powerful affirmations such as, "I will not be acquiescent" and "I find power in the color of my skin." How have you learned to become so confident and self-assured?
Danelle Sandoval: It's been a process for sure, and I'm still learning every day. But I think at one point in my life, I realized that I was more than what society told me to be, especially as a woman of color. And through my experiences, spirituality, self-awareness, and listening to what my soul desired, I then found strength, confidence, and self-assurance in myself. I just had to make a decision that I was going to prioritize myself and lean into my power. We all have power within us.
The song also focuses on reclaiming your sexual identity and makes it clear that you are not here to be anyone's fantasy or fetish. What does living life for your own self-acceptance and pleasure look like for you?
Danelle Sandoval: Being able to make my own decisions without anyone's approval, be who I am authentically, and feel fully grateful to be in the skin I am is what self-acceptance and pleasure looks like for me. As a Filipino-American woman, it's been a long process to liberate myself because of deep-rooted stigmas and stereotypes, but breaking out of that conditioning and letting go of those harmful narratives has been extremely freeing for me.
The video depicts you in stunning outfits dancing by a chair, on a car, and even filming yourself, further playing on the idea that we are our own fantasy. What inspired the video's concept?
Danelle Sandoval: Because of the recent violence against the Asian community, particularly the Atlanta shooting, I felt the need to increase awareness around Asian women, our stories, and our experiences. This song is my way of shedding light on the subject. As an Asian-American woman, I am not anyone's fetishization or fantasy. I can be dominant, I can initiate, I can take up space, and that the art I make, the way I dress, and what I do is solely for my own pleasure, not for anyone else's. I wanted to make that as clear as possible through dance, movement, and props in the music video. By a chair routine, by filming myself, by wearing a bodysuit and heels, I wanted to make it known that I'm not afraid of being sexualized or objectified. I owe it to myself to be who I want to be without the fear of anyone's thoughts or opinions.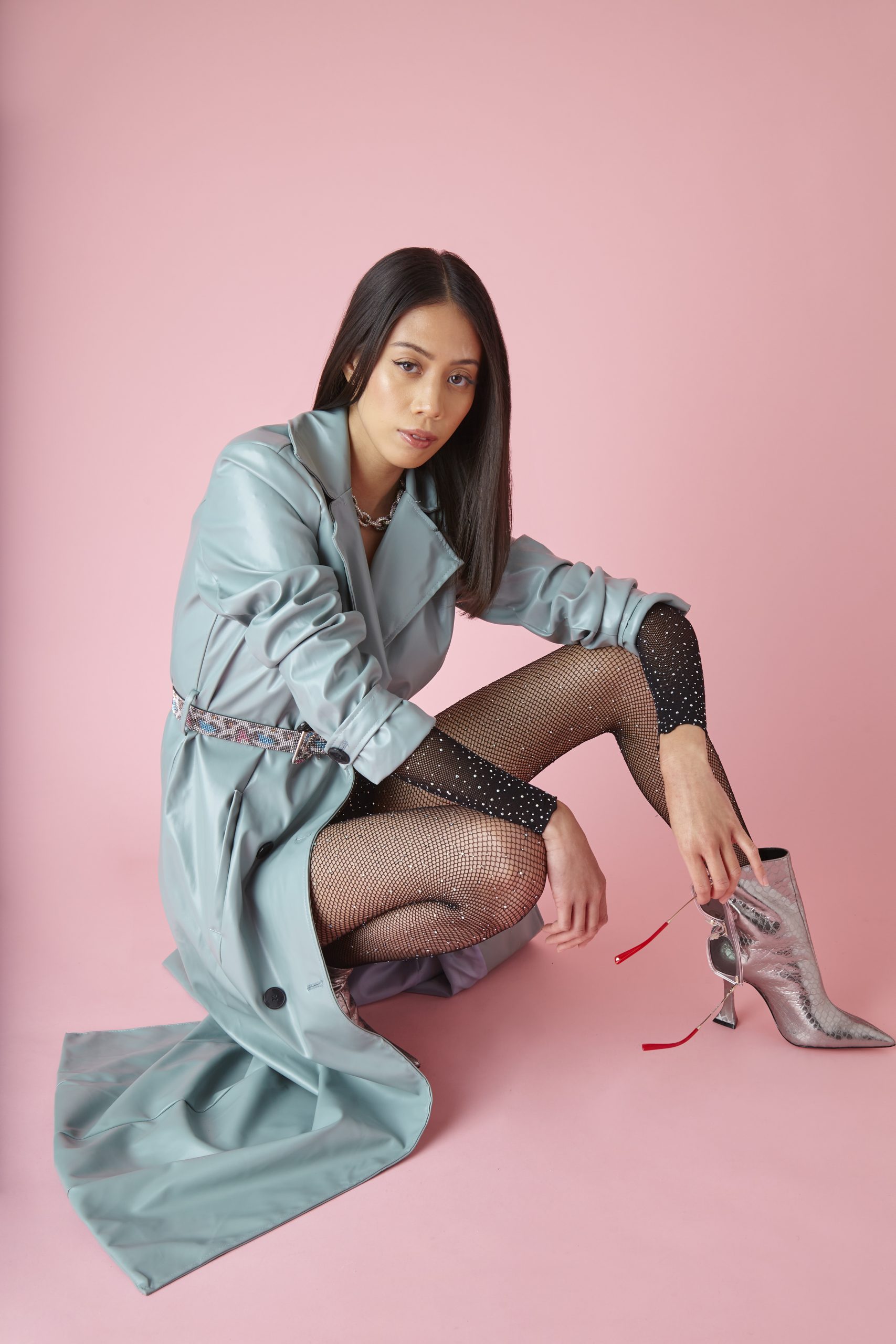 You say that you are assigned certain roles in society like submissive, meek and docile. How has being given those labels impacted your life and what advice can you impart to others who feel disheartened by the stereotypes placed on them?
Danelle Sandoval: It took a lot of time to realize how much of an impact those labels had on my life and my mental health. And for a while, I just became desensitized to it. Growing up and up until this day, I've received many unwanted comments about myself and my body. And it really affected how I presented myself to the world, from the way I dressed to the way I acted. For others who feel this way, I want them to know that they don't have to accept the harmful narratives that they've been told their entire lives. They get to decide who they are and who they want to be in this world. I admire their stories, their resilience, and their existence.
As an Asian-American woman, how has your culture influenced your music?
Danelle Sandoval: Growing up in a Filipino family meant being constantly surrounded by music. Even to this day, my family will have nights where we just watch old music videos, artist documentaries, and even old concerts. Karaoke has also been a big part of my life. Since I was little, I'd sing songs with my mom by artists that she loved and grew up with, and carrying those moments with me throughout my life has definitely affected the way I create music.
After posting a YouTube cover of 'Tuesday' by ILoveMakonnen ft. Drake, the song was remixed and went on to receive acclaim worldwide, obtaining over 1 billion streams. How has that success shaped the rest of your career and what doors has it opened for you?
Danelle Sandoval: It's really humbling to know that my voice has reached people all over the world. One of the reasons why I chose to be an artist is because of being able to reach a mass amount of people with my voice. Knowing that I get to be a part of their listening experience is something that I will never take for granted.
If you could work with any musical talent of your choosing, who would you collaborate with and why?
Danelle Sandoval: I'd love to work with Drake. I think he definitely changed the perception of what it means to be a popstar, and it inspires me to think out of the box as a pop artist.
On the topic of musical talents, who are some bands or artists that have really influenced your style?
Danelle Sandoval: I love listening to 90s R&B. "Go" is definitely reminiscent of that era. I draw a lot of inspiration from Mariah Carey, Beyoncé, J.Lo, and Britney Spears. I also really admire artists like Amy Winehouse, Lauryn Hill, and Carole King.
Finally, is there any music you recently started listening to that you can recommend to our readers?
Danelle Sandoval: Sob Rock! I waited so long for new music from John Mayer and this album did not disappoint.
Stream: "Go" – Danelle Sandoval
— — — —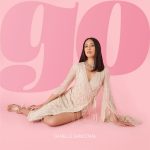 ? © Anna Vorontsova
:: Stream Danelle Sandoval ::