carwash channels nostalgic bedroom-pop spirit with a refreshing levity in his new light-filled single, "globe."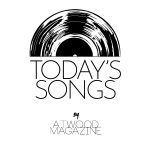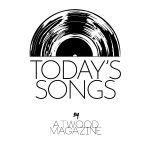 Stream: "globe" – carwash
---
Have you ever wanted to feel like a teenager again? Maybe it's a more specific desire than that—one partial to the chilled nights of SoCal summers, trips down the coast, driving with the windows down through green tunneled roads and taking blurred photos for the Tumblr dash. Of wanting, so desperately, to get older and see the rest of the world.
Where should we begin
The story we're making
Should it start with the ending
Or from the beginning
When I feel like it can't
Get any better than it is, it does
The little part we make up
Our sliver in the universe
carwash is no stranger to this exact nostalgic, forlorn vulnerability he offers up on his new track, "globe." In fact, it's a part of the mystique of the project as a whole. Also operating under the name Postcard Boy, Garrett Seamans has been nearly all singles apart from his 2021 debut EP soap water, utilizing grainy cover photos and sticking with a cheeky, unserious Spotify bio. It speaks to an ever-evolving self discovery. The casual coolness of it all is easy to read — Seamans even having thought of carwash as his "throwaway project" some time ago.
With tracks like "boyfriend, girlfriend," "supermarket," and 2019's explosive hit "striptease" forming the bittersweet bedroom-DIY sound Seamans is known for, it's unsurprising that "globe" would pile on. That's not to say the track isn't unique — in fact, it offers a more overtly optimistic, warmth-filled tone that many independent artists have worked to swerve around for the better part of a decade, complete with bright acoustic guitars and a swelling chorus. Dropping a single like this right at the start of the summer might read as calculated, though I prefer to think of it as intuitive.
I don't know what it is we do
Something about this feels like the time of our lives
Why should we go find something new
Why should we go find something
Oh, don't stop spinning it
Don't stop spinning it
I won't stop spinning it with you
"globe" is the teary-eyed happy graduation song for the new generation of hipster kids.
The lyrics say it all: "I don't know what it is we do. Something about this feels like the time of our lives. Why should we go find something new?" It's one for fake super-8 films. It dares to go a little cleaner, a little more towards the major key, because Seamans' songwriting can do the heavy lifting to support it. And it's those details that tailor the track for the place it's earned. It's a feeling you can't create with a formula. Sometimes, it just has to happen.
"globe" is the perfect summer vacation song, even for those of us who have long outgrown summer break. But that's a part of the charm — it's one of those songs that reels you back into the memories. And who better than the elusive DIY darling to bring it to us? Down to the vocals, the mixing, the lyrics — every piece of it is a charmer. However, like any good carwash masterpiece, it proves to be more than the sum of its parts.
Let's start in the middle
And get right into it
Tell it like it's happened
The good and the bad and the halfway between
When I feel like it can't
Get any better than it is, it does
The little part we make up
Our sliver in the universe
— —
Stream: "globe" – carwash
— — — —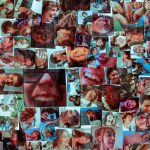 ? © 2022
:: Today's Song(s) ::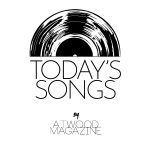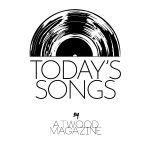 ---
:: Stream XXXXXXX ::
<iframe src="https://embed.spotify.com/?uri=spotify:artist:4HMNnAMODzVR2Hti9z98OA" width="100%" height="280″ frameborder="0″></iframe>
ALBUM_NAME
an album by ARTIST_NAME
<iframe src="https://embed.spotify.com/?uri=spotify:album:4HMNnAMODzVR2Hti9z98OA" width="100%" height="280″ frameborder="0″></iframe>