Diners continue to display their penchant for broad sound palettes, detailed arrangements, and sweet melodies on 'Leisure World.'
•• •• •• ••
If there was a list for the top things Phoenix, Arizona probably has an abundance of it would be a nice desert landscape, most free throws made in a single half by Charles Barkley in game 5 of the 1993 NBA playoffs against the Seattle SuperSonics, and songwriters who know how to write songs. While there is no connection that can be made between any of these points, not one that obviously presents itself anyway, the one that is most prevalent concerns the band Diners.
Stream: 'Leisure World' – Diners
---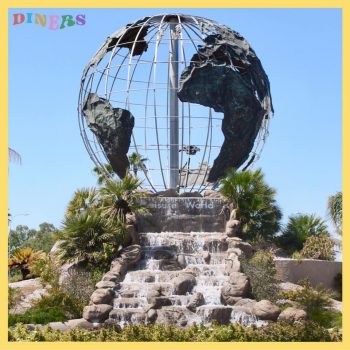 Since 2012, Diners, which is the musical alias for Tyler Broderick, has been recording and releasing idiosyncratic pop and indie tracks that range from the dreamy and sincere, to the unconventional, and well, equally as sincere. From this point forward, if anything can be gleaned about Broderick's work at a glance is that the amount of thought and detail put into their musicality and lyricism feels nothing short of individualistic.
On Leisure World, Diners' fourth full-length album, Broderick works with a blended vibe of quirky instrumentation, catchy hooks, and an equal matter of introspection that all make this album feel like an easy lesson. Songs like "Think on this Feeling" and "Big Times" feature a colorful mix of drum machines, sparkling sound effects, and an array of synthetic instrumentation strategically layered in the mix; sometimes for the duration of the song and sometimes for a brief, accenting moments. While this combination of sounds and ideas is part of the sonic textbook that is Diners, it allows for Broderick to deal out simple, yet reflective lyrics that feel all the more authentic.
---
From the lyrical perspective, clarity through self-reflection seems to be what the entire album is focused on, seeing as how these themes appear on the majority of the tracks. "Learning Curve," for example, is a sweet, ballad-type song that seems to be about learning to be kinder to yourself, especially if the "yourself" in question is going through a period of self-growth. This track is a nice mix of laid-back acoustic guitars, synth and keyboard counter-melodies and harmonies, and a fuzzed-out guitar solo that adds a satisfying textural contrast to the song at large.
Trying to drive to the address,
But got myself lost on the way.
As I understand there's a curve to learning
Yeah, I wanna be all that I can.
Beauty so easy forgotten,
I should point it out everyday.
Yeah, taking the time to be kind to your mind,
Yeah, I oughta be taking my time.
Walk to the Circle K,
It's nice to take a walk anyway
"There's a Time" is another great example (and perhaps my favorite track on the record. That, or "Cup of Coffee," but that is neither here nor there) This track, much like a lot of the tracks on this album, which thereby makes narrowing down this track specifically feel a tad unnecessary, sounds like a bit of a "golden oldie." This song is all hook, harmony, and gloss. The instrumentation is lush and full and has a lot going on, certainly too much to break down piece-by-piece in this write-up.
However, all that is included is balanced evenly and thoughtfully throughout the song. The verses tend to be more straightforward as they focus on guitar, bass, and drums, while the chorus and bridge sections are reserved for the additional, and varied, colorations. Again, Broderick comes through with some pleasantly reflective and mindful lyrics.
I think of how
I think of the ways I respond
The feelings I get when I'm wrong
There's plenty for me to work on
Similarly, the song "So Blue" is an effective, romanticized look inward seemingly about the passing of a relationship. The idea plays out like an exercise in futility as the narrator hopes that by visiting certain locations that presumably once held strong meanings, they might be able to feel a sense of closure or comfort. However, it becomes clear that the narrator is finding themselves to be stuck in a numbing loop of negativity.
I went by your old job today
And I felt all the things I was hoping to feel
So I left, shortly after of getting there
And I left, shortly after of getting home
I thought to myself, don't I have better things?
Don't I have better things?
Don't I have better things that don't make me so blue?
I'm sick of wanting to go out tonight
"So Blue" is a nice track at about the halfway point of the album. Sonically, it is the most stripped-down song on the album, but it's a great example of what Broderick can produce with just minimal instrumentation.
Though there is not much to say in the way of negative things about this album, the weaker points that do exist seem to suffer from similar setbacks. Tracks like "Sending My Love," "'Tube Town' by Cylinder City," and unfortunately, the closing track, "Thanks for Listening" feels more like fragments of songs and filler moments rather than fully fleshed out pieces.
---
What makes this even more of a dilemma, is that these tracks aren't necessarily bad. It's more than clear enough that Broderick understands how to craft a song, but there's just something about the way these ideas come across, or where they are placed in the album order that makes the flow of the album feel a bit disconnected. "Sending My Love" feels like it at one point may have been part of another song and, through the process of writing and recording, was the only section of that song that managed to make the final cut.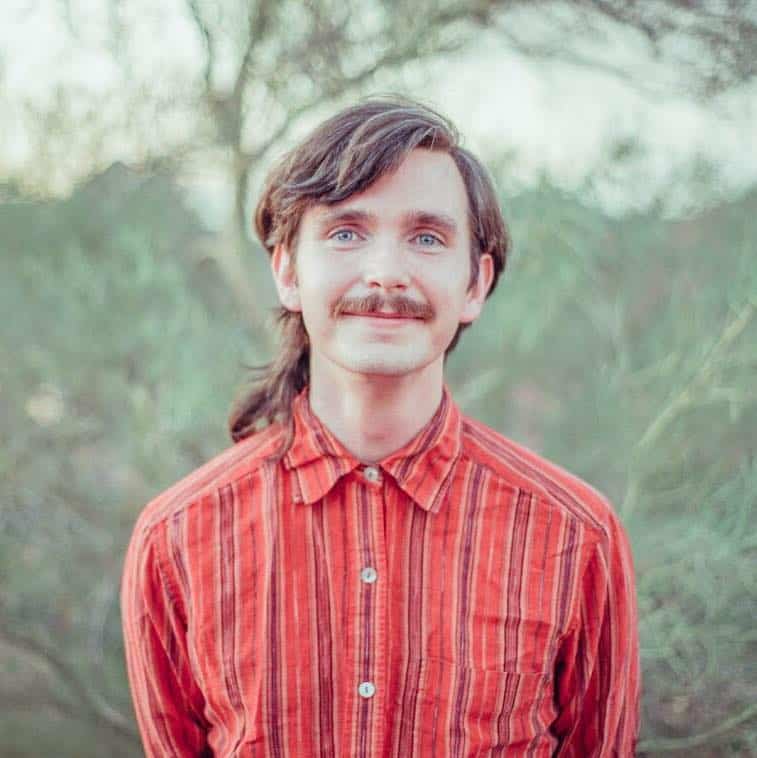 With "'Tube Town' by Cylinder City" and "Thanks for Listening," the issue here seems to be placement in the album order; they are the very last tracks. The former is a short instrumental track, which as enjoyable as it is with its lo-fi aesthetic and catchy instrumentation, feels like it would have been better positioned somewhere else in the album and not directly before the closer.
Because of this, the impact of the latter, which is a sweet and dreamy sub-minute tune that, all things considered, would and could work nicely as a closer, feels a bit lessened. Of these three songs, including "Sending My Love," it isn't that they suffer from a lack of creativity or suffer from some gross, out-of-character misstep, they just feel like they are in one way or another, out of place.
With the exception of those minor oversights, Leisure World is still an enjoyable album that nicely highlights Diners' idiosyncratic songwriting and endearing personality.
Leisure World is out now on Lauren Records. Tune in to the Diners' Instagram page (@dinersmusic) on Monday's, Wednesday's, and Friday's at 7pm PST to check out live-streamed performances from Tyler Broderick.
— —
— — — —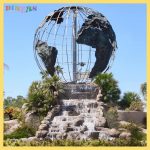 ? © Diners
Leisure World
an album by Diners
---