Majestic, transcendent, and elegantly shimmering, I SEE RIVERS' debut album 'Deep & Rolling Green' is a dreamily enthralling journey through colorful, filmic folk pastures.
Stream: "Grow and Go" – I SEE RIVERS
---
Majestic, transcendent, and elegantly shimmering, I SEE RIVERS' debut album is a dreamily enthralling journey through colorful, filmic folk pastures.
Arriving at a time when so many of us are sequestered to our homes and unable to adventure or explore, this music sparks the imagination and our inner wanderlust. A fully realized vision of the trio's combined creativity, collected talent, and sonic potential seven long years in the wait, Deep & Rolling Green is a refreshing, spirited, and expansive record that pushes the boundaries of folk and dream pop while dusting up scenic images of lush Nordic forests and the vast Welsh frontier.
oh, my dying moon
won't you come back soon?
the night is at its end
as my dying moon descends
will you accept my bait
with a simple bite?
if you do, I'll wait
until you're all worn out…
Independently released October 2, 2020, Deep & Rolling Green is a transformative record well worth the wait. Three long years ago, Atwood Magazine praised the Welsh-based Norwegian trio of Gøril Nilsen, Eline Brun, and Lill Scheie for their delicate melodies and spellbinding harmonies, going on to describe their debut EP Standing Barefoot as a breathtaking work of utter beauty: "I SEE RIVERS craft an enchanting soundscape (similar to that of UK sister trio The Staves) through lush vocal harmonies, acoustic and electric guitar, and light percussion." That ensuing years have seen a strengthening of vision and broadening of sound as the group toured, released 2018's Play It Cool EP, and steadily crafted their sixteen-track triumph.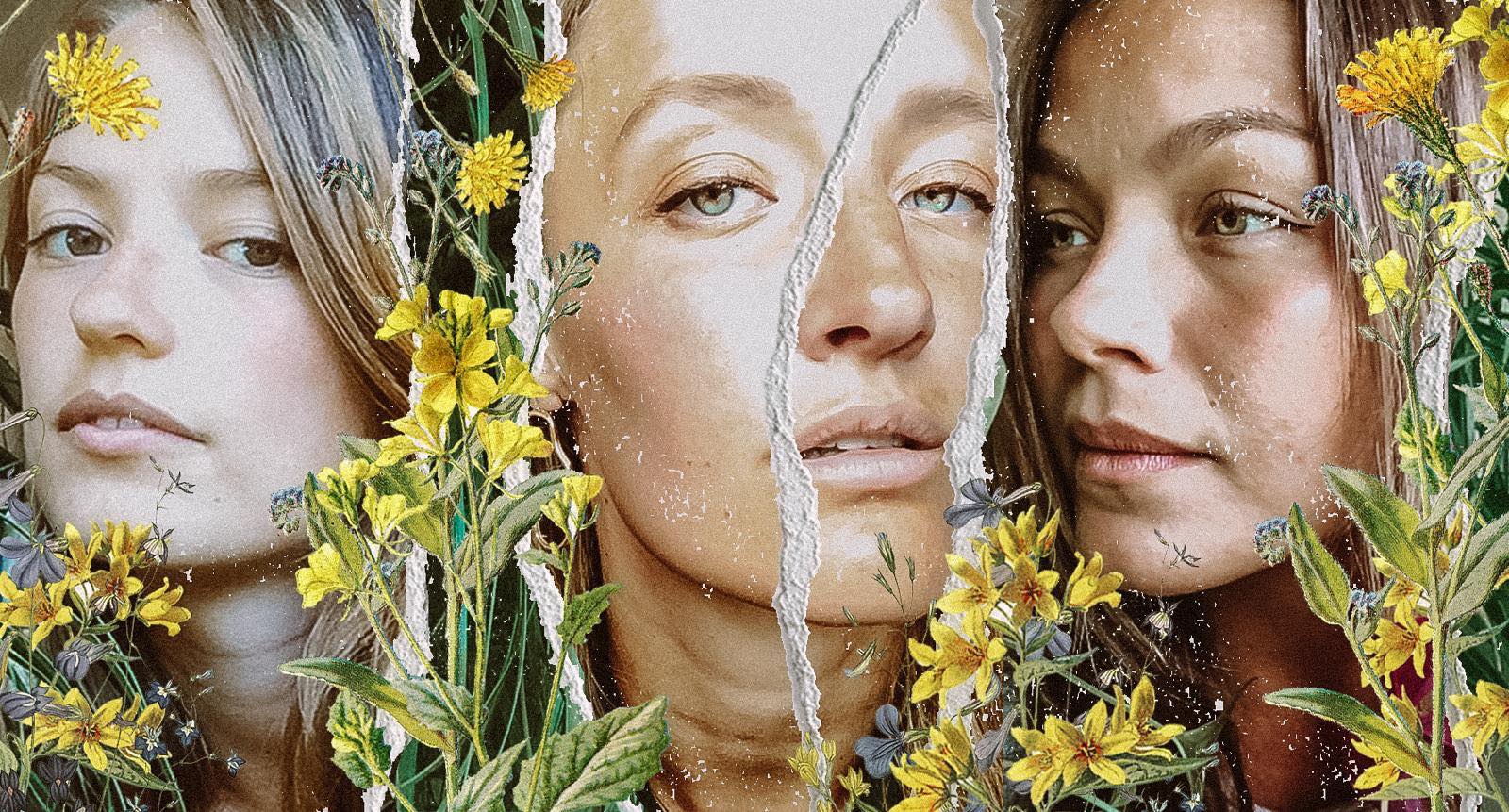 "Making our debut album has been such an amazing process!" I SEE RIVERS tell Atwood Magazine. "The album as a whole is a reflection of our time together, since our inception in Liverpool seven years ago to today. What we find really exciting about this record is that it really, truly has been able to capture a pocket in time for us that reflects both our individual selves and our collective I SEE RIVERS spirit."
From the hauntingly tender first notes of opener "Apollo" to the cinematic swell of closing song "Deep and Rolling Green," I SEE RIVERS inject their music with wonder and grace.
Their signature three-part vocal harmonies are as visceral and dazzling as ever, but the sheer timbre and tone of their soundscapes have evolved tremendously in a short span. Cathartic, hypnotic, tranquil; these descriptors, each adding a wealth of meaning, still fail to accurately describe the impressive breadth of sounds and textures one will experience throughout Deep and Rolling Green. While staying true to their folk/pop core, I SEE RIVERS have held nothing back – a truth which one can feel firsthand when comparing a soothing song like "Dying Moon" or an elegant overhaul like "Out of Breath" to the uplifting, head-bopping alt-pop jam "How." Cascading synth sounds and elegant guitar work marry exquisite vocal performances to create a kaleidoscopic, ethereal indulgence that leaves the listener hungry for more.
---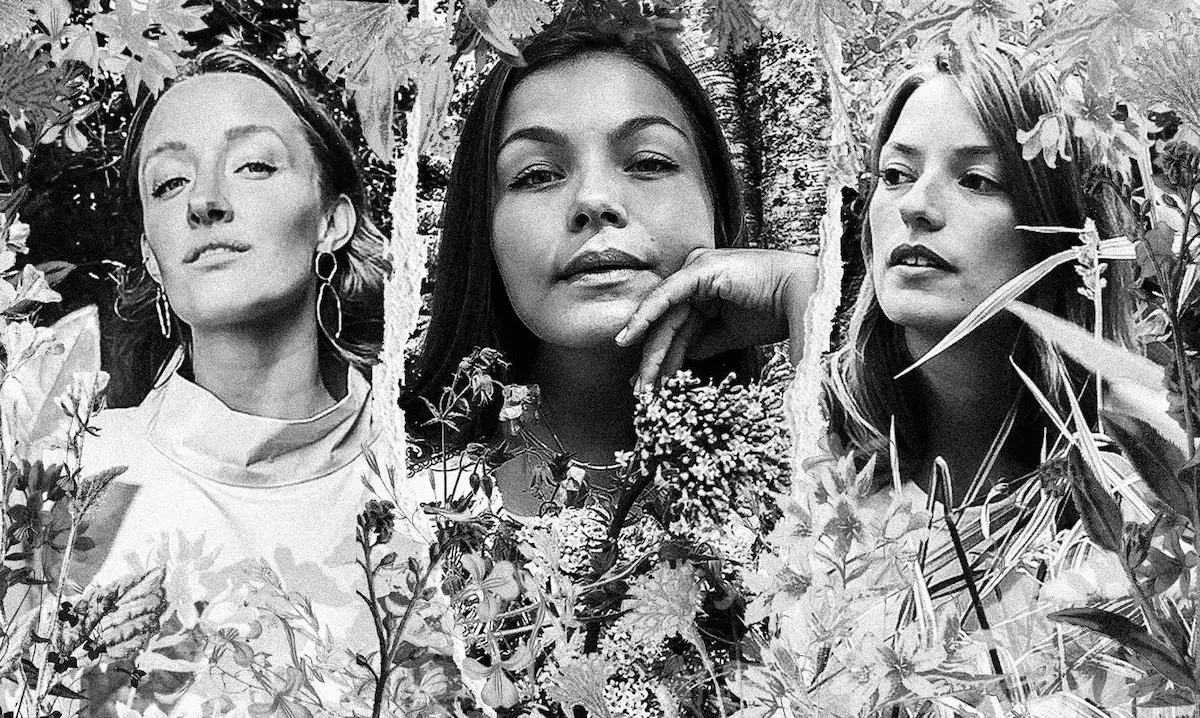 I SEE RIVERS call their alluring footprint "float folk," or "float pop"; indeed, their music does conjure up a sense of weightlessness; of daydreaming reverie; of slipping out of the moment and letting go, if only for a little while. With Deep & Rolling Green, the fullness of that description is realized on a record that engages the ears and tantalizes the mind for forty minutes straight.
Experience the full record via our below stream, and peek inside I SEE RIVERS' Deep & Rolling Green with Atwood Magazine as the trio goes track-by-track through the music and lyrics of their debut album!
Deep & Rolling Green is out now.
— —
Stream: 'Deep & Rolling Green' – I SEE RIVERS
:: Inside Deep & Rolling Green ::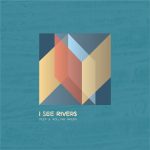 — —
Apollo 
'Apollo' nearly didn't make it on the album. After spending almost two full days deciding which of the many, many songs written and produced for the album that would make it on, it was between this and another song. After listening to the tracks in succession a few times over, however, it became quite clear to us that 'Apollo' would not only be on the album, but that it should be the opening track.
Collide 
One of the most exciting moments in the studio was when our producer Toby Couling came up with the Juno sound for the second verse of this song. We were struggling a bit with the tune and how far to push the sparseness, always trying to hold back on the instrumentation, and we all just had a little cheer and a dance when Toby started to jam over the track with the synth sound. We really enjoyed recording this one. It is such a contrast to everything else on this album, and it was extremely fun to experiment with this! Our only note for the track in the studio were "Keep the 'Need for Speed' vibe".
Helios 
'Helios' was one of the first tracks we recorded for the album. Quite a bit of it was recorded in our then home in Penally, Wales before bringing it into beautiful StudiOwz (an old and gorgeous chapel turned studio located between rolling welsh fields) where we recorded the drums, choir parts and piano, amongst other things with our recording team (which is also some of our closest friends).  We had spent the whole day working on 'Helios' when we got the devastating news that our friends Audun and Ste from the band Hers alongside their tour manager Trevor had passed away in a car accident while on tour in USA. Losing them got heavily tied to the song itself and for a while we were uncertain whether to include the track on the album or not. In the end, the track became our very first album single, and it's dedicated to Audun and Steve.
Grow & Go
This one was written almost four years ago while we were still living in Liverpool. It was written as an electric guitar and vocal song, but when our producer Toby Couling got his hands on it, it somehow turned into the upbeat, fun and sparkly tune it is on the album. Working with Toby is an absolute dream. He is an amazing musician with a great skill for hearing and understanding songs on an individual basis. We didn't use much references while recording and writing this album, but we wanted this track to have a similar happy and uplifting feel as many of the tracks on Jónsi's 'Go – Advance' album has.
I Look Like My Mother 
This track was written by Gøril and it's heavily inspired by her Sámi heritage. The history of the Sámi people is sadly similar to many other indigenous people around world and their story is clouded in oppression, discrimination and persecution by the Norwegian people that ultimately lead to loss of language, culture, practices and life.
The song references a traditional way of "singing" in the Sámi culture called 'yoik' – a wordless chant where you don't yoik about something, but you directly yoik and channel an animal, a person, or a geographical place with great emotion and strong intent.
Oh God 
We decided to put 'Oh God' on the album as it gave us an opportunity to come back to our roots: we started out performing with just our three voices and an acoustic guitar. This thought in combination with the subject matter of the song made the decision to record this in one live take with just the three of us and an acoustic guitar around a beautiful Chandler Limtied REDD microphone easy.
ITILMTBWIA 
We spent a lot of time producing and recording the instrumentations while writing the songs for this album back in our homes in Bodø, Oslo, Jostedal and Tenby. We ended up keeping a lot of the original recordings from the writing process for many of the songs, and for 'ITILMTBWIA' everything except for the piano, floor tom and vocals are from Lill's original Logic session.
We Don't Get More Time 
This song was written right after the Norwegian Government gave a "go ahead" for a big company to dump million tons of mine waste in the Norwegian Fjords every year. The song is a comment on the climate crisis that threatens us all and how politicians time after time choose to ignore the problem and keep hurting the beautiful nature and consequently us.
Dying Moon 
Dying Moon was written on a cold and windy evening in Tenby a few years ago and was heavily influenced by Ernst Hemmingway's 'The Old Man and the Sea'. The song is about devoting your whole soul and all your effort into someone or something, and only realising you've gone too far when it's already too late. We wanted this track to be the time where you take a deep breath and imagine yourself floating out to sea just as the story illustrates so beautifully.
How
Through the legend of Perseus and Andromeda, 'How' reflects a couple's turbulent relationship as they struggle to make sense of it all. From Andromeda's point of view, she was destined to Perseus even from before she was born, and her fate in this keep them together – even after death they are to spend the rest of their existence together as constellations in the sky.  Although drawn from the Greek myth, the deeper and more personal message of the song is about the inherently human fear of losing face, being too much too soon, and not understanding your own emotional boundaries. The original version of the song was very floaty with an electric guitar driving the song through dreamy synths and bowed soundscapes, the end result is another testament to Toby Couling's brilliant mind as a producer and how he manages to turn a song into something completely different while still keeping the original sentiment.
Out of Breath
Our songs have travelled through so many beautiful places while they were made. Eline started writing Out of Breath in her home in Norway and finished it in her Welsh home in Pembrokeshire. All the songs on the album were written in our separate homes and then taken to Penally and/or London for pre-production with Toby Couling. After pre-production we brought the tracks to our analog engineer Owain Jenkins's studio, "StudiOwz", where our amazing co-producer Alec Brits and digital engineer Emilie Krogh Johannessen joined us. After that, the three of us and Toby travelled to the North of Norway to do post production in December 2019 where we finished the whole album. This whole process took us 2,5 years.
Deep and Rolling Green 
The title track of our album 'Deep and Rolling Green' is an homage to Pembrokeshire and how the land and our time there has influenced us. It is meant to represent our internal growth and the changes we've experienced both collectively and individually. We understand change to be two-folded: on one hand it brings the promise of something new and hopeful as it offers the opportunity to start fresh, but in return in demands an offering of letting something go and moving on. Throughout this album we ponder a lot upon the different facets of loss, and while this is a wistful song with a lot of melancholy, it also ends on a hopeful and uplifting note. We decided to end the album on this as we think this balance is important and something to strive for in our lives in general.
— —
— — — —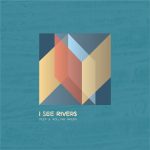 ? © 2020
:: Stream I See Rivers ::
---