An intimate blend of folk and smoldering soft pop, Elevado's debut EP 'Asheville' is a record of clarity and empowerment full of soaring sounds and sweeping emotions.
Stream: "Moved" – Elevado
---
We wanted to create a space of absolute creative and emotional freedom.
An intimate blend of folk and smoldering soft pop, Elevado's debut EP is a small-c "cinematic" introduction to an exciting new duo. Titled after the location of its origin, Asheville is a record of clarity and empowerment full of soaring sounds and sweeping emotions.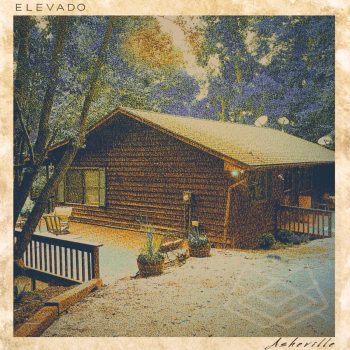 Shame
It's the faith that goes unclaimed
Always calls me out by name
With the burden of the blame
I smoke it out but I still can't sleep
I cut it down but the roots run deep
Nothing seems to free me
Every day is a masquerade
Covered up till I'm feelin' safe
'Cause I can't let you see me
Ain't that a shame
– "Shame," Elevado
Independently released October 1, Asheville is a warm and welcome introduction to singer/songwriter duo Elevado. The pairing of dual baritones Bradley Rhodes (vocals, piano, guitar) and Brent Shuttleworth (vocals, guitar), Elevado pride themselves on fusing "strong vocals alongside raw and poignant lyrics," and their record – arriving mere months after the band debuted with the song "Family" this summer – establishes all those qualities and more. "Elevado isn't defined by genre, but rather the unique composition of language and sentiment," in their words. Like Bear's Den or Oh Wonder, this duo are committed to make music driven by meaning; music that captures a sliver of the human experience.
"We wrote and produced this EP in one week at an Airbnb cabin in the mountains of Asheville, North Carolina," Bradley Rhodes explains. "Brent and I had been quarantined together at my house in Virginia and we felt pulled to get away with our friend and producer Mike Shimshack to process the current state of the world through the lens of music. 'Asheville' is a delicate culmination of both personal and global clarity and empowerment. It's an against-all-odds testament and personal record about learning to find growth in spite of the forces that divide.
While Rhodes and Shuttleworth entered the sessions as independently national touring artists, they found commonality and a unifying identity. "I think during the course of working on Asheville, we found a sound that was unique for all of us.  The recordings represent both of us so fully and production-wise the project really is the sum of the parts.  We both love the rawness of the great singer-songwriters and the bounce of more modern R&B and hip-hop.  The sound that came out is a true collaboration lead by non-traditional concepts and lyrics that dig deep to the core of who we are and want to be."
Lost dogs aim to kill
Lonely up on Blueberry Hill
Restless standing still
Screaming fire through the window sill
Hooked on blue pills
Locked to the ground
Chasin quick thrills
But never leavin town
Lost dogs aim to kill
Lonely up on Blueberry Hill
---
From start to finish, Asheville feels singular in nature; heartfelt opener "Shame" sets a tone that is as palpable on the soulful standout "Blueberry Hill" as it is on the impassioned closer, "Moved."
"That was exactly our intention with this record," Rhodes agrees. "We want our music to serve as an ever-evolving diary of our personal experiences — each record uncovering new truths that we're continuously learning about ourselves and the world we live in. One of the benefits of blocking out focused time away from home to write music is that the subject matter tends to naturally fit together. Brent and I find great peace and clarity in unpacking our personal experiences and processing our emotions through the lens of music."
We can't emphasize the importance of authenticity enough — that's the only music we want to create as Elevado.
Speaking to how they define their sound, Rhodes adds, "Our sound is everything our parents and grandparents have ever projected onto us. Kidding – it's introspective dance. You can cry and move your body at the same time. Think Maxwell meets David Gray.
I wanna learn through every shadow
Put a few miles on my feet
I think I'm done with shallow breathing
Through a life that cuts so deep
 
I wanna love without condition
I wanna give with no return
I wanna do the shit that matters
I wanna let my fire burn
Born to try, we fall, we fly
Until we clip our wings and sink beneath the open sky
Safe and sound on solid ground
Strangers to our dreams with memories above the clouds
– "Swing," Elevado
This stress on authentic art was a major part of the duo's vision as they sat down to develop their songs together. "We wanted to create a space of absolute creative and emotional freedom. The deeper we dove, the more energy we felt, and we just tried to get out of the way. Moving forward, we plan to repeat a similar writing and recording process at different Airbnb's around the country. Each record we release in the future will be named after the city the songs were created in. We feel the most inspired creatively when we're able to get out of the comfort of our everyday lives at home and create freely in a new space with minimal distractions."
---
There is an undeniable spirituality to Elevado's music.
Rhodes and Shuttleworth tap into the heart of the matter on each of their five tracks, crafting a buoyant tapestry of vibrant textures that evoke the emotions they so earnestly sing about. Each band member has his own favorite song off the EP that speaks to him.
"Mine is probably 'Shame'," Rhodes muses. "That felt like a special song from the beginning and was so heavily inspired that it was finished in about an hour."
Meanwhile, Shuttleworth cites EP closer "Moved" – a song that underwent numerous iterations until the pair felt ready to bring it into the world. "It was a song that came together quickly as well, could've gone in a lot of different directions, but it was one (thanks to Mike Shimshack) that hit the part inside of me that it needed to," Shuttleworth notes. "As the world has changed in the past 7 months, so have we. I think Covid and the Black Lives Matter movement have helped us to healthily reprioritize our lives. It changed us and our music, unmistakably, forever. 'Moved' to me represents that change and is something I'm deeply proud of."
Written in the aftermath of attending numerous Black Lives Matter protests in the nation's capital, "Moved" is a powerful reckoning of the times:
All we ever wanted
Never seems close
When we're still haunted
By the American ghost
Fighting for survival
Together we rise
Battling the rival
With a cause of life
Got a grip on the horns of pain
With a fist in the shape of change  
And it hits as we claim the stage to say
We will not be silent
We will stand our ground
Time to face the giants
We will not back down
Voices of the choir
Screamin' over you
In the face of fire
We will stand to prove
That mountains can be moved
Hit us with the sirens
Ringin' in fear
But we will not be silenced
We're still standing here
On the shoulders of heroes past
We will push till the walls collapse 
And you will see that you met your match
– "Moved," Elevado
---
Elevado's first offering is a fleeting fifteen minute, fifteen second setlist from end to end, but it makes a lasting impression on those listening.
"We feel this EP is raw and redemptive," Rhodes says. "We hope people are able to find a quiet space, light some candles, do what you do and come on a journey with us.  This debut EP was therapy for us to create and we wish the same for those who listen."
Lend this exciting new duo your ears and judge for yourself; whether you're in the market for a catchy listen or passionate about music with substance, Asheville is worth the time.
Experience the full record via our below stream, and peek inside Elevado's Asheville EP with Atwood Magazine as the duo go track-by-track through the music and lyrics of their debut EP!
— —
Stream: 'Asheville' – Elevado
:: Inside Asheville ::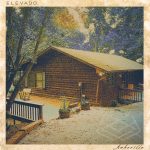 — —
Shame
'Shame' was written on our first morning in the Asheville cabin. The words fell out quickly and set the tone for the rest of the record. Inspired by the illuminating work of the renowned, best-selling author, Brené Brown, 'Shame' is a soulful unpacking of the experiences that hold us back from our true potential. If we are able to identify the cause and depth of our own shame, we will end the destructive cycle of it's path, and allow ourselves the opportunity for real peace and ultimate possibility.

Blueberry Hill
The cabin where we wrote and recorded 'Asheville' was tucked away on top of Blueberry Hill Drive. As our producer/collaborator Mike Shimshack began building the track, the title felt like it naturally fit the vibe. The lyric of the song was inspired by our experience with people across the country who've sustained decisive and deadly political ideals without contextualizing their beliefs into a greater life experience outside of their own white enclaves. With all of the grief that has accumulated across the world, we feel it's our responsibility to stand against violent white supremacy and those who protect it in hopes of sustaining their misplaced narratives and blatant acts of racist hate.
Swing
The night before we wrote 'Swing' the 3 of us were discussing our frustrations with the fear-based-music-release-model we had followed in our previous projects. We were tired of holding onto songs while we waited for the right label, manager, etc. to show up on their white horse and catapult us to stardom. Life's too short and our songs are only going to get better, so why not send them out in real time and trust that the inspiration will always find us? 'Swing' is about taking your shot and living the shit out of the life you've been given.
How Are You
'How Are You' was written to illuminate the importance of using vulnerability as our bridge as we strive to connect through the universal struggles of our mental health. Inspired by the words of Ocean Vuong in 'The Weight of Our Living', "Despite being so human and so terrified, here, standing on this unfinished staircase to nowhere and everywhere, surrounded by the cold and starless night–we can live. And we will."
Moved
'Moved' was one of the more difficult songs to write. It was written on our first night in the cabin after participating in multiple Black Lives Matter protests in Washington, DC, and we were very careful to approach the lyric with the passion and sensitivity that we felt the song required. It was the only song of the 5 that we had to re-approach a few times to be sure the final product was one we could stand behind.
— —
— — — —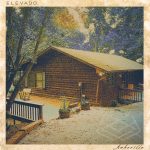 ? © 2020
:: Stream Elevado ::
---