Atwood Magazine is excited to share our Editor's Picks column, written and curated by Editor-in-Chief Mitch Mosk. Every week, Mitch will share a collection of songs, albums, and artists who have caught his ears, eyes, and heart. There is so much incredible music out there just waiting to be heard, and all it takes from us is an open mind and a willingness to listen. Through our Editor's Picks, we hope to shine a light on our own music discoveries and showcase a diverse array of new and recent releases.
This week's Editor's Picks features Phoebe Go, Charlie Burg, Tchotchke, Bartees Strange, Rozzi ft. Nile Rodgers, & Lizzie Reid!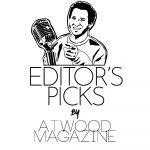 ---
"I've been seeing somebody about it in my sleep," Phoebe Go sings in the visceral first lines of her debut single. "We don't talk, we just walk… and it's been helping me." An achingly raw reckoning with oneself, "We Don't Talk" is an unfiltered and utterly enchanting introduction to Phoebe Lou's new solo project. The former vocalist and founding member of Australian dream pop band Snakadaktal has returned to the scene with a refreshingly warm alternative pop sound as Phoebe Go, and I, for one, can't wait to see where Phoebe Goes from here.
And yet, I'm perfectly happy to dwell awhile in the comforting, moody daydream of "We Don't Talk." Similar to beabadoobee, The Japanese House, and Gordi, Phoebe Go's brooding, vulnerable indie pop stirs the heartstrings as the artist spills her soul in song:
I've been seeing
Somebody about it in my sleep
We don't talk we just walk
And it's been helping me
Cause I, lost it again on the weekend
Man I was off my face
Like when, people change 'cause they're in LA
There's something sad about that place
I've been feeling
Some of that shit I don't believe in
Saw my picture in a frame
Hanging up in the hallway
And I've been sleeping
Just to walk away the feeling
Saw my picture up in flames
Still hanging in the hallway
"This was one of the first Phoebe Go songs I ever wrote actually," she tells Atwood Magazine. "It's kind of about wrestling with yourself. At the time I was finding it really hard to distinguish which voices were inside and which were outside. When I first showed Simon Lam (Kllo, Armlock) the demo it was almost like a ballad. Same lyrics, same song, but just me and a piano and about half the speed. Simon really pulled this song out of the trenches. it was like my brain was being flipped the right way up again."
This fresh start is a long time coming for Lou, and she's still getting used to many aspects of her new artistry. "To be honest, I knew I had to try a solo project but deep down I was really, really scared," she admits. "I went into my writing studio every day, sat on my own, ate milo out of the tin, and just tried really hard to find something that felt like me. Something that moved me. I had a piano and a guitar and that was kind of it. Maybe it doesn't sound that different to being in a band or a duo but trust me, IT IS. There's nobody there to share the load."
"It was difficult getting used to that, but it was worthwhile and eventually, I found comfort and confidence (in myself). But it was harsh and lonely for a while. You know all those voices about success and failure and authenticity and garbage and art and image and industry and potential and pressure. Well, I think this song is my way of drowning all of that out and being true. I listen back to it now and I'm like wow cool, I got there. It doesn't sound like defeat anymore."
Caught myself thinking
About who's really inside this glass
But we don't talk when we get caught
Rather run the other way than come last
Cause I, see myself on the top shelf
And I'm staring back down at me
Yeah we don't drink we just sit here and sink
Ain't that one way of being free
A smoldering, stirring face-to-face with the self, "We Don't Talk" is irresistibly intimate: A heavy outpouring of longing and escape that churns through the disconnect we feel inside, and ultimately finds a glimmer of light and ray of hope in the darkness. "Saw my picture up in flames, still hanging in the hallway," Phoebe Go sings at the end of her chorus. Even if we think we're running from ourselves, we're still on that path of discovery. Whatever it is we're looking for, we're sure to find it some day.
"Break the Rhythm"
Charlie Burg
For all those stuck in the same routine and all those who have lost a little spark to their everyday lives, Charlie Burg is here to remind you that you're not alone – and he's going to wake you the f*** up in the process! Released May 4 via FADER, "Break the Rhythm" sees the Brooklyn-based singer, songwriter, and multi-instrumentalist opening up about his own search for meaning and identity with flare, poise, and alluring passion. It's an intimate upheaval dressed in stunning indie rock garb, and infused with enough energy to inspire the most wayward souls to dive deep into themselves and make new roots.
Another 2 AM
At the same bar again
You tell me you're feeling blue
Then we talk about the news
It's the same
How do we break the rhythm we've been in lately?
I changed cities again, it doesn't change me
Hometowns are for leaving no you can't make me
Oh man down, another bell sounds
You got home spirit and you're way too loud
"Break the Rhythm" follows Burg's first single of 2022 "97 Avalon," a soothing enchantment released earlier this March that brings to mind the postpunk and progressive pop of artists like The Police, Peter Gabriel, and Talking Heads. Both songs look inward at different aspects of the songwriter's life, with his new release offering a particularly emotional cathartic release scaled up in both size and strength.
"The second chapter begins and so does the metaphorical thunderstorm," Burg tells Atwood Magazine. "I wrote 'Break The Rhythm' in a hotel room in a small town in Texas on tour. While I was happy to be on my first tour, I felt a rootlessness that I couldn't describe. Hadn't I wanted this my whole career? Shouldn't I be happy? It was also written amidst some heavy conversations about politics and religion with some close friends who were changing. At that point in life, I wasn't sure how to cope with change at all. This song was written with a sense of doubt, feeling lost, and a painful ejection from childhood, an entrance into an unfamiliar world. The house (both literal and metaphorical) of childhood has been demolished, and I'm struggling to process it all in this new world."
"The production of this song changed a lot, but for some reason it always feels the same when I play it on my guitar. It's for those of us who feel restless, trapped in endless cycles, and disconnected from our passion."
If you yearn for a bit of change, or if you just need a little sonic inspiration, Charlie Burg has plenty of both to go around.
Another 2am
Don't know if Kansas ever ends
(I hope it does)
In the backseat of the van
You drew a sketch of the house
So you could see it again
How do we break the rhythm we've been in lately?
Your god and your politics are driving me crazy
Hometowns are revealing, I see why you hate me
Oh man down, another bell sounds
I think I feel it kicking in right now
"Don't Hang Up on Me"
Tchotchke
A captivating kaleidoscope of buoyant indie rock soars through the air on Tchotchke's third song release. The lead single off New York band's self-titled debut album (out July 15 on Tchotchke Records), "Don't Hang Up on Me" is a musical roller-coaster that swoops low and swings high. It's an invigorating and electrifying introduction to the three-piece of Anastasia Sanchez (drums, vocals), Eva Chambers (bass, vocals) and Emily Tooraen (guitar, vocals), who since their debut in December have been steadily lighting up the indie scene with music that hits hard and cuts deep, all while shimmering with an inimitable, infectious light.
"Don't Hang Up on Me" is, like its name suggests, a call for connection in spite of distance. The songs paint an all-too familiar picture for many of us who found ourselves in (unexpected) long-distance relationships over the past two-plus years:
We were together just the other night
Where the streets stretch for miles
No one else in sight
I'm having trouble tryna sleep at all
Cause it's hard to go on when you feel
Yourself slowly falling, falling
Yourself slowly falling, falling
Heard you're voice but missed the ring
Now I can only focus on one thing
"The song is about a long distance relationship," Anastasia Sanchez tells Atwood Magazine. "We wrote it during the height of the pandemic while I was doing long distance with my (current) boyfriend. It's basically about FaceTiming…The 'Don't Hang Up on Me' video was directed by our close friend Stephanie Pia. I asked her to do a video for this song, and she just came up with the whole concept so quickly. This was her first music video, and we shot the entire thing in a day (which happened to be on Emily's birthday!) and my mom Rainy styled it. I loved her interpretation of it — dating a man incarcerated and trying to distract yourself as much as possible."
While their lyrics are relatable, it's the band's radiant guitar work, charged beats, and dramatic melodies that truly make "Don't Hang Up on Me" an irresistible and instant hit. The performance is tight and explosive, with Tooraen's guitar, Chambers' bass, and Sanchez's drums working hand in hand to deliver a punch of cinematic, stadium-sized (and arena ready) passion.
Sanchez and Chambers are no strangers to the indie music world; as teenagers, both were founding members of Los Angeles trio Pinky Pinky, whose two EPs and debut album Turkey Dinner (released in 2019 via Innovative Leisure) are all worth the listen. Tchotchke is not a continuation of their earlier work, though it certainly inhabits a similarly seismic indie rock realm: This band is its own singular entity, with a provocative polish that is as charming as it is seductive.
I tried to call you babe
Is it too late?
Oh the distance is long
I sit around and wait
Had to take your pictures of the wall
Cause it's hard to go on when you feel
Yourself slowly falling, falling
Yourself slowly falling, falling
Heard your voice but missed the ring
Now I can only focus on one thing
"Hold the Line"
Bartees Strange
During the marches people were trying to stop the bleeding, locked arm in arm, doing everything they could to hold the line.
For me to call Bartees Strange's latest single "bittersweet" or "beautiful" would be a slight to the visceral emotions and raw pain that went into it and continue to course through its musical veins. "Hold the Line," the latest off Strange's forthcoming sophomore LP Farm to Table (out June 17 via 4AD), attempts to capture the insurmountable weight of the Black American experience in four and a half soulful, searing, smoldering, soothing minutes. Strange holds nothing back in an achingly expressive vocal performance and an equally spectacular guitar performance filled with bluesy riffing and emotionally fueled solos that cut deep and leave a lasting mark.
Hold the line, Hold the line
There's a whole world of people wanna be where you're going right now,
See that babe, see that child,
can't imagine what's flying through her young mind now.
Again, you've taken something of mine.
You're reaching for more than my life
What happened to the man, with that big ol' smile
he's calling to his mother now
"I remember watching George Floyd's daughter talk about the death of her father and thinking, 'Wow – what a sad introduction to Black American life for this young person,'" Strange recalls. "It was painful to watch her grow up in that moment, like all Black kids eventually do. 'Hold the Line' was written over the course of three days during that first pandemic summer. Through this song I was trying to make sense of what was happening in the US, my neighborhood, and my community at that moment. During the marches people were trying to stop the bleeding, locked arm in arm, doing everything they could to hold the line."
One can't help but tear up at Bartees Strange's fervent, heartfelt, uncompromising musical eruption. "Hold the Line" isn't a fast track – it moves to its own moody groove – and yet, it feels urgent and unresolved: The discord that gave birth to this song remains an open wound, and "Hold the Line" bleeds just the same: It's an immersive outpouring of grief that intentionally leaves us unsettled, yet awake; "Take my life, trade in mine," Strange pleads. "He had everything that I wish I had, I can't even lie. There goes time…" Between what he sings and how he sings it, Strange ensures there's not a dry eye in the house, and hopefully his words might help a few minds open up to racial injustices that have been (and continue to be) perpetrated in "the land of the free and the home of the brave."
Take my Life, Trade in mine
He had everything that I wish I had, I can't even lie
There goes time, there goes time.
And' big Bruh wishes he could be here now.
What Happened, is I see it's more than a lie.
I've seen this, for my whole life.
What happened – to the man – with that big ol' smile
I'm calling' to my mother now.
The standout second track off Rozzi's recently-released Berry EP, "Consequences" is a cinematic and soulful anthemic explosion filled with dynamic, heated vocals and feverish guitar work (courtesy of the legendary Nile Rodgers). It's a song of empowerment and uninhibited, unapologetic confidence: The kind we are so often shunned from exhibiting or putting on display. Here, Rozzi defies societal pressures: The Los Angeles based singer, songwriter, pianist, and producer leaves not a trace in our minds that loving her has consequences, as she passionately and emphatically asserts through roaring, larger-than-life vocals.
She sends an electric chill down the spine as, together with a driving backbeat and emphatic guitar, she sings:
I wasn't lying
When I said that I was complicated
I'm complicated
You think you can take it
Cause you like a little bit of crazy
Don't underestimate me uhh
You're tapping on my glass you're saying I don't open up enough
Once you bust it once you break it Imma rush out like a flood
Hold you in my heart forever and I'll keep you like a grudge
"I wrote "Consequences" with my friends in Los Angeles before finishing it in London with producer George Moore and the legendary Nile Rodgers," Rozzi tells Atwood Magazine. "It was in the depths of COVID, so Nile and I worked out the parts over the phone, sometimes for hours at a time, discussing different options. When he sent me his wailing guitar solo I freaked out. I always wanted my record to be exceptionally musical, with live instrumentation and incredible players. So an epic guitar solo from Nile Rodgers was a dream come true."
Groovy and charged, "Consequences" injects R&B intimacy into a space of reeling rock/pop charm. Rozzi's bold, seismic singing voice is reminiscent of Adele's, and like Adele, there is so much more to her than any one song can faithfully express: Listening to the six-track Berry, we can instantly appreciate her massive, full-bodied, and smoky vocals as well as the untamed vulnerability she injects into her art; whether she's singing about romance, loss and turmoil, or self-discovery and the many steps of her own human journey, Rozzi shines.
On "Consequences," she shares that spotlight with a guitar that glows with an equally warm and wondrous weight. It's an inspiring track that uplifts, empowering us all to lay down the law when it comes to what love means for us.
Loving me has consequences
I get possessive
Maybe over protective
Loving me has consequences
Yeah it's relentless
When you get my affection
I hope you know what you got what you got
Can't control all this love in my heart
Yeah loving me has consequences
C-consequences
Inner fragility comes to life with delicate grace and care in Lizzie Reid's stirring first song of the year. Released back in March, "Bible" is melancholic and moving outpouring of connection, emotional unrest, and intent from the Glaswegian singer/songwriter, as well as a valiant return following last year's debut EP Cubicle. Reid's tender new acoustic ballad finds her in a space of unbridled intimacy: "I feel the Gods have got it wrong," she sings in a heartfelt, beautifully breathtaking chorus. "I feel like they have lined me up. I can't seem to undo my love."
I wrote in my Bible
"I wanna be vital to your life"
Don't wanna be sick,
I'll sort my shit before you wake
I'll show you my childhood
I promise to feel yours like you do
I'll show you the house where I grew up,
On most new year's days
"'Bible' is about being nervous about falling in love again," Reid tells Atwood Magazine. "I was feeling something, and that scared me. [It's] about being nervous, but willing to show someone new my life, my past, my childhood and all the good and ugly bits in between. It's a song that still stings my heart when I sing it, and I'm so grateful that I am able to share it now."
"I wanted to get things right this time, be important to someone, and not to bring my anxieties into the picture. Becoming involved with someone tends to bring up things within yourself. It holds a mirror up and forces me to look at myself through someone else's eyes."
I'll shadow the writer
Let me know when you find her and start again
Don't wanna be late,
I'll sort my ways before she wakes
I'll show you my body
I'll give you my soul for fun as well
I'll drive past the school where I grew up,
Now I'm feeling
I feel the God's have got it wrong
I feel like they have lined me up
I can't seem to undo my love
While she reckons and reels through that journey we all take when letting someone new into our innermost sanctum, it's this song's first and last lines that truly hit home with thunderous charge:
I wrote in my Bible
I wanna be vital to your life
Lizzie Reid holds nothing back in expressing her intent, her longing, and her readiness to let love in again. "Bible" is rejuvenating; an intimate, inspiring renewal ready to celebrate the wonder and warmth of human connection.
— — — —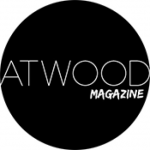 Editor's Picks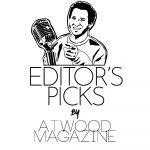 ---