'Green Balloon,' Tank and the Bangas' first album since winning NPR's Tiny Desk Contest, is everything you hoped it would be: Utter joy.
Stream: 'Green Balloon' – Tank and the Bangas
---
Shortly after Tank and The Bangas uploaded their Tiny Desk Contest submission to YouTube in 2017, it was fairly obvious to everyone who had watched it that they would be crowned the winners. Their performance of "Quick" was captivating – joyous, funny, confident, and seriously good music. In their celebratory Tiny Desk Concert, Tank invites the audience on "the crazy rollercoaster that is Tank and The Bangas, of sound and rhythm and love and light and expression…and things that make you feel whole."
Their major label debut, Green Balloon (released May 5, 2019 via UMG Recordings), encapsulates all of these things. It's an album full of love and light and you can't help but come away from it feeling a little more whole, somehow. Green Balloon is pure theatre. Led by the inimitable Tarriona "Tank" Ball, the band (Norman Spence, Joshua Johnson, Albert Allenback, and Merell Burkett) create incredibly diverse moods and sounds on their sprawling album. Tank is what others only try to be as a front woman – quick-witted, dynamic, magnetic, spontaneous – and the true magic of her is that it can be heard even through the layered production of a studio recording.
Tank is a character, the way your dad might mean it, but she's also particularly skilled in spinning her own persona into several characters. In many ways, listening to Green Balloon is like listening to an actress play herself. In various skits and interludes, we hear stories from Tank's life, her voice slipping from cartoonish rapping into deep, sultry vocals. The prelude to the woozy "I Don't Get High No More" details Tank's former struggles with smoking weed. In "Ants," we are privy to snippets from her childhood:
Lizzie McGuire and One Saturday Morning on the weekends
Never had a pair of Jordans, don't want none
My jump shot don't need sneakers
More costly than I can afford them
---
"Ants" is a particularly stand-out song, a Latin groove paired with hip-hop flows and horns, Tank's poetry finding its way onto the most danceable of tracks. The album seems to represent her at several stages of life. She's even said on Instagram that "Green Balloon is every version of myself that I've met so far." Mirroring that, it spans genres wildly, bouncing from hip-hop beats to cinematic orchestration from song to song, and the band is as adept at the lullaby as they are the trap banger, as understated as they are goofy. You can hear the most jarring switch in "Happy Town," which alternates between a dark trap beat (not unlike those from Kendrick Lamar's Untitled) and a jaunty, Sesame Street style sing-song.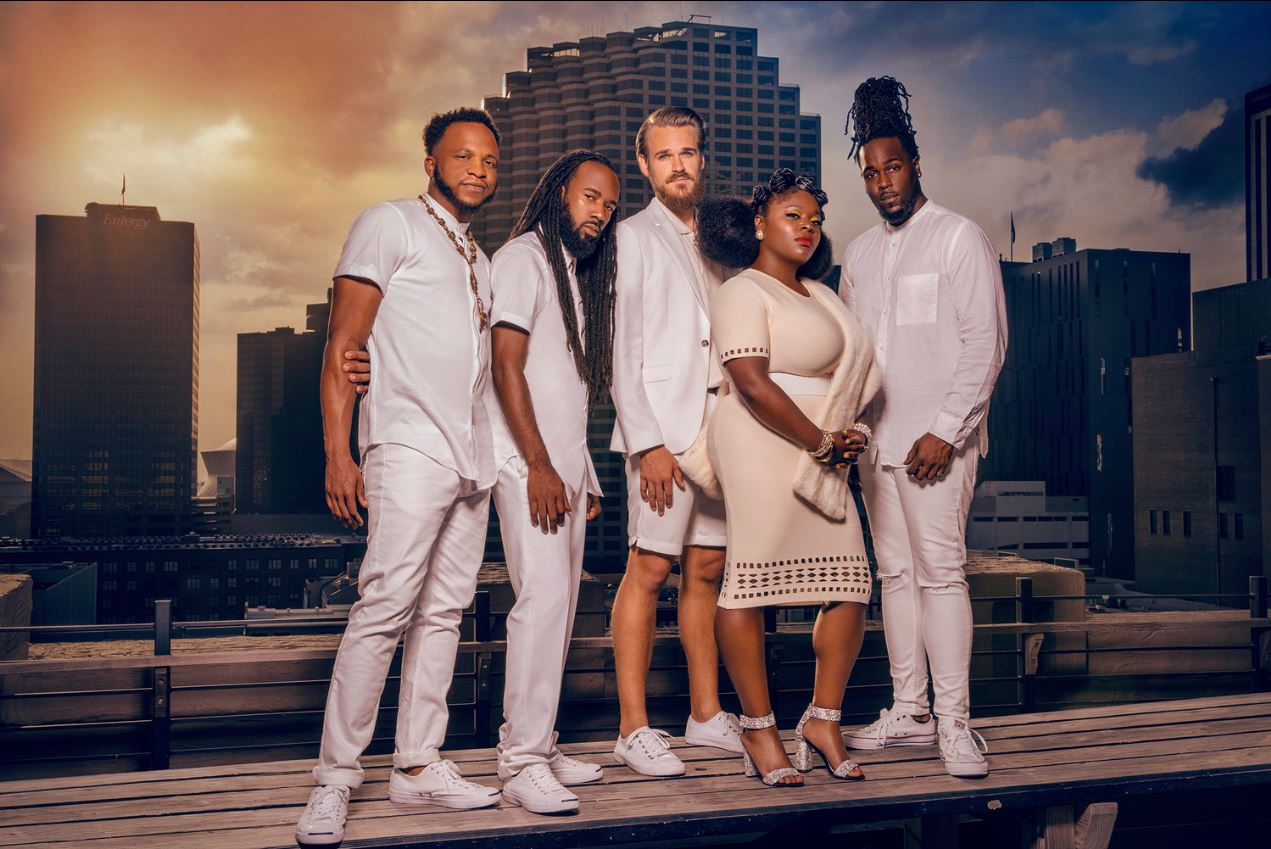 Though Green Balloon occasionally suffers from the whiplash of style switching, it's still an album that converges to a single point, rather than one that tries to do too much and fails. It's full of the weirdness that early fans found so endearing, and the band's incredible musicianship that remains so compelling. The music is infused with the spirit of New Orleans, using jazz, hip hop, spoken word, and soul as the basis for their sound.
When I met Tank and the band at the Chicago stop of their Tiny Desk tour, Tank spoke of New Orleans with a glittering effulgence. The city's collaborative spirit seems to find its way onto every track, from New Orleans rapper Pell joining on "Happy Town" (who also makes an appearance on fellow NOLA native PJ Morton's Grammy-nominated album Gumbo) to almost every other song on the album – singer Alex Isley features on the gorgeous "Hot Air Balloons" and jazz pianist, singer, and producer Robert Glasper features in several interludes, as well as the sluggish, hazy, "Lazy Daze."
The album is also largely produced by Glasper (known well for his Black Radio albums), whose trademark playing and influence can be heard throughout the record. Despite this, however, it doesn't feel hijacked by his sound, which is the way it might have gone with a group less sure of its identity. Instead, Glasper's sound complements the creative work of every member of The Bangas.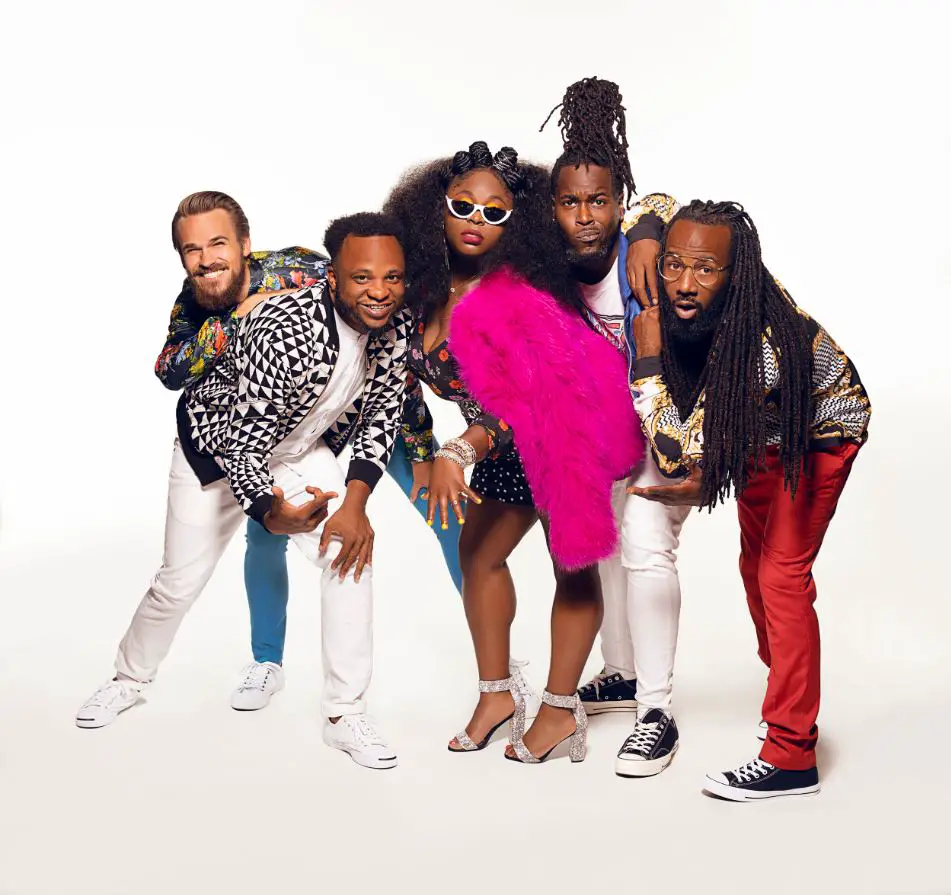 Even as Tank postures and flaunts on tracks like "Dope Girl Magic" and "Spaceships," the album is all heart. Tank's descriptions of relationships, interactions, and emotions exude warmth and a genuineness that occasionally feels lacking from other recent R&B/soul favorites. When Tank says, "Don't forget to tell yourself that you're a winner, self-motivate, now eat your Wheaties" on "Forgetfulness," it's believable. Real. There is no phoniness here, no mask of self-care as Instagram commodification.
The two softest moments of the album ring the truest: "Mr. Lion" and the last track, "Colors Change." The former is a sweeping, cinematic, beautiful song. It is heartfelt to a point that almost makes you weep, and yet it sidesteps any sort of cheesiness. It is full of magic and sweetness, Tank's voice at its most lovely. "Colors Change," in its effervescent calm, is oddly the most perfect ending for this album, an album that captures every possible mood. It is the nostalgic and forward-looking closer to a musical, the lullaby, the let's-join-hands-and-sway concert ending. At its halfway point, a beautiful finger-picked guitar begins along with quiet vocal harmonies, and Tank delivers an achingly beautiful poem.
I'm not an island.
You didn't discover me, you know.
Weren't I on purpose?
Weren't I?
---
Despite Green Balloon's vastness and its wide-reaching sprawl, it is an incredibly purposeful album.
It's an album with something for everyone, and it knows it. Tank and The Bangas have created something real and purposeful and true, and if you're not whole again by the last song, you're definitely on your way there. Lean back and start it over again.
— —
— — — —
 © Alex Marks

Green Balloon
an album by Tank and The Bangas