Atwood Magazine spoke with DJ and Good Good Records founder Disco Lines before his midnight set at Electric Forest 2023, closing out the Carousel Stage with a kaleidoscopic and entrancing performance!
Stream: "MDMA" – Disco Lines
---
I'd rather be a better person than a better artist.
This young fellah likes to have fun. From the moment I sat down with him, he was ready to go. Full of energy, and excited to be playing such a massive gig.
Thadeus Labuszewski, the young DJ from Colorado known by his moniker Disco Lines, is known for his remixes but also some addictive original songs.
His hit song, "Baby Girl" has garnered over 100 million streams on Spotify and a spot on the influential Spotify playlist, "big on the internet."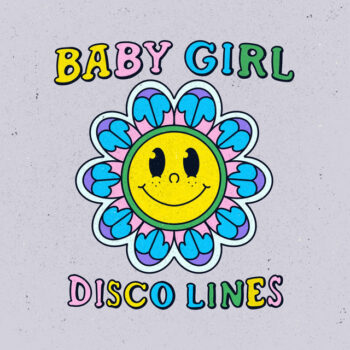 Disco Lines proved to the world that you don't need massive resources to make it big, you just need to engage directly with your fans and build out a passionate base. Utilizing social media to his advantage, Disco Lines has built a massive following online, which has earned him serious stage time at festivals like Lollapalooza, Electric Forest, Outside Lands, EDC, and more.
There was a lot of buzz about his Friday night show; enough that he was able to compete with industry legend Illenium for crowd pull. People were even throwing around his name for the most underrated set of the weekend. You expect an epic set from the biggest DJs, but when a newcomer comes and shakes things up, people start to notice.
---
Atwood Magazine sat down with Disco Lines to chat about his meteoric rise into the EDM mainstream.
I first asked him about his own music tastes, which were surprisingly varying in genre.
"That's a really good question. That is a really good question because every single artist, I feel, likes other stuff deeply. I've been really into the new Suicideboys tape. Like that's my favorite type of rap, like OhGeesy. I like some ratchet shit to be completely honest with you. But I don't know, I'm a nerdy white kid so I make EDM," he chuckled with candor.
"I also listen to a lot of the Grateful Dead for like the long car rides, because we run these EDM festivals heavy right? You kind of need like an actual instrument for a second right? Yeah, so I like the Grateful Dead, Red Hot Chili Peppers. Beautiful shirt by the way. Yeah, just like rocking around."
I was honored that he liked my Red Hot Chili Peppers shirt. Shoutout to the merch booth at Hangout Festival for hooking me up!
We chatted a bit more about the oldies bands that we both love listening to, and I wanted to know if he had any hopes of incorporating some of these elements into his music.
"Yeah, I like incorporating elements that are like fun. I feel like there's always a template for music, right? You have your shit locked down, but then you add those little extra colorful little flavors to your songs. You can really hear those influences. Like for me, in terms of jamming, I like using guitars in my songs, I like sampling guitars. So maybe that's a hint of that. But I always like to keep it to House music to be honest with you. Streams well, and it's fun to dance to. We're going to stick it there for a minute."
"Give me like 10 years to start hating it then we'll go to like surf rock." he laughed, with a hint of genuine vulnerability.
Disco Lines understands that he's on a ride right now, and he wants to keep it going for as long as possible. But he recognizes that it's important not to take yourself so seriously, and to just enjoy the journey while it's playing out.
We started to talk a little about the excitement for his set tonight, and how he was garnering serious crowd interest in his performance. Most importantly, I wanted to know what he was planning, and if there was anything new that we should look out for.
"I feel like the beautiful part about Electric Forest is the fact that the kids here have gone to lots of festivals… and I want to do something that's my own, like my own music. So like tonight, it's gonna be mostly my own music and a bunch of the new songs I'm working on, new collaborators, like just leveling up. Never been to the Forest before, it's gonna be super cool."
Following up, we talked about the veteran DJs that he's sharing a stage with this weekend, and if he looks at them as inspiration.
"I think as an artist, you look at them, they're all playing live instruments, right? It goes off! They have a full band. That's the dream basically as an artist cuz like being a DJ is cool, but like there's only so much you can do with that, like the next level is like Odesza type shit. I don't know how you get there, but yeah, that's the goal."
---
We joked around a bit about the difference in budgets that the big guys and gals get to play with, and how it's hard to catch up as a young act. Throwing a hypothetical his way, Disco Lines really scratched the deepest parts of his imagination for this one.
I asked, "If given an unlimited budget, what would you want on your stage during a live set?"
With a big laugh, and without skipping a beat, Disco Lines said, "Great question. Fireworks, dancers, and some sort of aquatic life onstage like, a big ass aquarium, with just dolphins swimming behind me. I want a private jet, if it's unlimited money, I'm just gonna take one of those, throw that in there too."
We joked about some more fun ideas on stage, like festival totem jousting, onstage rave-outfit competitions, and more.
Moving on to a more serious topic, we talked about his latest accomplishment, the launch of his own record label: Good Good Records.
"I feel like the way to establish validity, or to establish some sort of history in the music scene is to start a label, right? Kanye West, GOOD Music. That's kind of inspiration too. Cloonee has Hellbent. They're like the dopest labels, they get to bring up other people that are getting kind of underappreciated and get to throw their own festivals. The whole goal for it is basically to do what Off The Grid is doing, but make it kind of like a little bit happier music, a little more vibey. I feel like there's not a good label for that yet. It's gonna be headed by me. So, like having a person head a label instead of just like an Instagram account really is different. It's like a new age of marketing, combined with the fact that I'm putting my own money, combined with the fact that I'm bringing up my own homies."
Chuckling, with a layer of seriousness, Disco Lines claimed, "Yeah, we're gonna see how it goes. I'm bootstrapping the fuck out of it. If anyone wants to send in demos, send them in!"
If anyone out there wants to take heed of his call, by all means, go for it!
We talked a bit more about the label, and his vision for the label.
"So, the first drop was "MDMA." I did that a week ago. And the reason for that was because I wanted to be able to independently release something, spend no money and have it do well, and prove to labels who want to put money into this that it will do well. The next release I have is a song with my homie, demo tapes. And after that, I have a Justin J tune… I really want to collaborate with artists and give them some sort of spotlight."
To end our chat, I wanted to give Disco Lines the opportunity to tell his fans what to expect from him down the road. More importantly, what to expect from the man behind the stage name.
"I'd rather be a better person than a better artist. I don't know. I'd love to make an album, leave like a big legacy. But as an artist, I don't know. That's a good question. We'll figure it out. I haven't really accomplished all my goals yet. All I wanted to do as a kid was just DJ, so I'm content…" He smirked as he looked back on his childhood, "But I don't know. That's a good question, though. Tough to answer."
Keep an eye out for Disco Lines, his heavy festival presence, and new music coming soon from Good Good Records!
— —
— — — —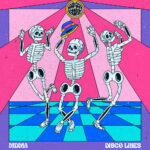 © Coleman Reis
:: Stream Disco Lines ::
---