The Undercover Dream Lovers (aka Matt Koenig) opens up his colorful, wondrous world to all in a candid conversation about his new double single "Drive Thru" & "Take It From Me", making music in quarantine, his process, and more!
for fans of Khruangbin, Phoenix, Tame Impala, Glass Animals
Stream: "Drive Thru" / "Take It From Me" – The UCDL
---
For years, The Undercover Dream Lovers has brought dreams to life through music.
His cinematic soundscapes are fantasias upon which listeners may bask and dwell, immersing themselves in succulent sounds that swoop the heart and cradle the ears. Since taking off in 2016, Matt Koenig's solo project has taken off in fine form – and not even a debut album release can stop this creator from persisting in his artistic craft.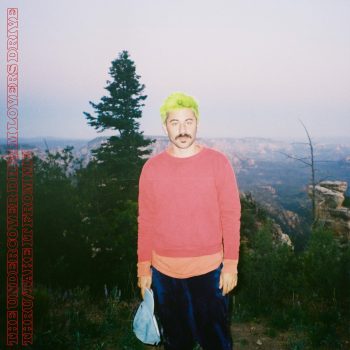 In speaking to him about this past February's full-length release It's All in Your Head, Atwood Magazine described The Undercover Dream Lovers' music as "like a breeze of LA sunshine – with groovy beats, dashes of alternative and psychedelic influences, and strong bass lines all brought to our ears and instantly lifting our moods… Koenig combines modern beats with classic psychedelic influences."
The same apt description goes for Koenig's new double-single "Drive Thru" / "Take It From Me," released September 8. The follow-up to this July's summer single "Number 1," these two songs inject the artist's signature upbeat warmth with a sense of longing and feeling incomplete. Each an intoxicating (if not subdued) groove unto itself, these songs offer mellow moods perfect to soundtrack our late-summer haze. They will turn your living room into a dance floor, and promise to enchant and delight – whether you plunge into the artist's unveilings of heartbreak and isolation, or simply indulge in his glorious melodies and seductive beats.
I get it
He's still in love with you
Do you regret it
Not much else to lose
Forget it
Think I'm never gonna leave you
I said it
The things we see right through
Know what you want girl
Know what you need
I've been biding my love away
Till we can finally, finally meet
I'm weak at the knees
Hardly can breathe
Take it from me
The Undercover Dream Lovers caught up with Atwood Magazine to discuss writing during quarantine, what he looks for in a song, and the inspirations behind "Drive Thru" and "Take It From Me"! Dive into Matt Koenig's colorful, wondrous world in our interview below.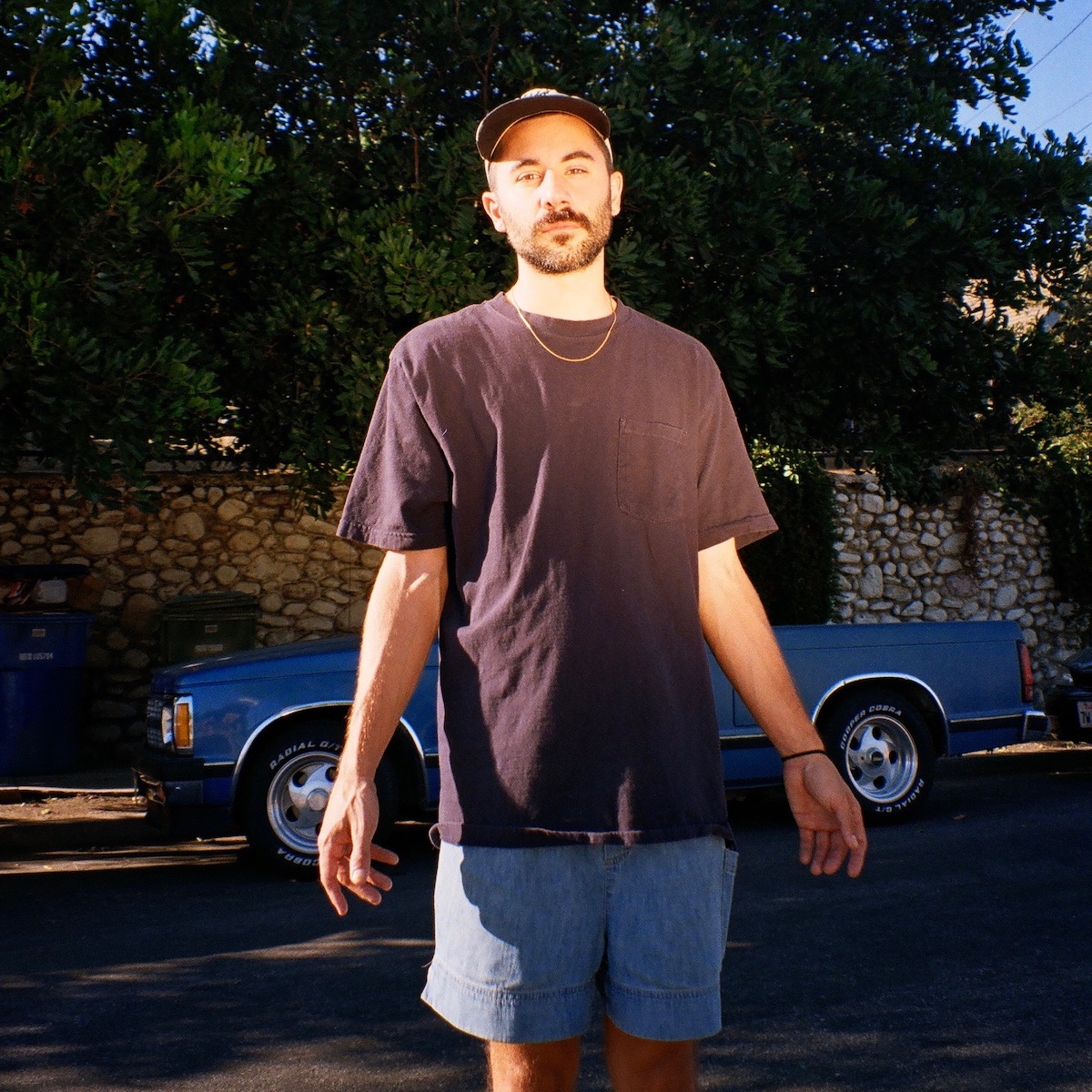 A CONVERSATION WITH THE UNDERCOVER DREAM LOVERS
Atwood Magazine: hey Matt! For starters, how are you and how have you and family been doing throughout the pandemic?
The Undercover Dream Lovers: Hey! Doing alright given the times thanks. Definitely a day by day scenario but doing what I can to stay positive. Fortunate to be in good health and able to stay busy.
You released It's All in Your Head just this past February. What's the experience of having this album out in the world been like for you?
The Undercover Dream Lovers: Honestly I haven't thought about it too much. I tend to stay focused on whatever I'm working on at the moment I  think. It was dope to finally put out a full length record, but I had finished those songs at least 6 months or so before the release and had been writing a lot otherwise.. I feel like the gap between the initial inspiration and release can sometimes make the moment it comes out feel a bit bizarre and disconnected. It did sink in more at the release show before everything shut down.. That was a lot of fun.. I think connecting in person really drives it home for me and brings me back to the feeling of when I initially recorded the record. So, since the tour was postponed I've had my focus on writing new ideas.
Less than four months after the release, you put out "Number 1." What's this song about and why did you make this your first solo follow up after the album?
The Undercover Dream Lovers: I tend to write in a sort of binge mindset if that makes sense. I work on ideas intensely for a week or two and then distract myself with things unrelated until that gets old and then jump back into working. So at the beginning of quarantine I wrote ten or so ideas and "Number 1" was one of the first ones that stuck out to me. I just really liked the mood and overall vibe, which traditionally I focus on before lyrics. I've been trying to be a bit more intentional with lyrics though. I feel like I leaned into saying my lyrics are just a stream of consciousness and that always seemed to be very in line with the idea of dreaming. Anyway, a lot of the songs I made in that window were about a sense of longing. I think Number 1 is mostly about wanting to find a soulmate.. Like the idea that they are out there and just haven't met yet.
I understand you've been doing a lot of writing during quarantine. Do you find your songwriting has been at all different due to what's going on around the world?
The Undercover Dream Lovers: I try to challenge my process every time I write a song and it always feels like it's a little different.. But to answer the question yes and no. I think the last batch of songs I made at the beginning of quarantine were more personal, but as I'm writing now.. like today in the present, I'm definitely feeling more influence from everything going on in the world and I'm building up a pretty big back catalogue and still trying to make up my mind on what to release next and also challenging some of my lyrical practices. I've been thinking more consciously about rhyme scheme, concept, theme, and story without doing anything that is cliche or too "easy" .. like avoiding throw away lyrics or something
What themes can you pick out in your new music, that perhaps wasn't present on your previous work?
The Undercover Dream Lovers: I definitely feel like I've written too many semi vague love songs haha. I've always been a sucker for juxtaposition. Like something sad with an upbeat feel or vice versa. But, yeah, longing is definitely a theme lately. Feeling incomplete. Heartbreak. Stuff like that.
"Drive Thru" / "Take it From Me" is a powerful single. What is the significance of these two songs releasing together? Are they related?
The Undercover Dream Lovers: They're not really related, no. I decided to pair them because I feel like they have opposite strengths.. I felt like the concept really came together in Drive Thru and really would connect with someone who is lyrically focused whereas Take it From Me is more a vibe and mood and a bit more vague with what it's about. So it was more that I just thought together they might appeal to the different ways I think people tend to experience music.
"I know you feel like you've been abused; it feels so hard, tell me what to do, when I was there for you," you sing in "Drive Thru." Can you dive a little deeper into what this song is about?
The Undercover Dream Lovers: Yeah totally. The general idea is being there for someone no matter what they are going through. Like a childhood friend who you've known all your life and you know exactly who they are. For example, if they're in a shitty place you don't judge them. There were a handful of people or memories from my life who i thought of when I came up with the lyrics and i really liked the idea of the drive thru conveying a message of "i know things are shitty and you're at rock bottom, but let's just get out of the house and hang out and shoot the shit and you can tell me what's going on."
Wait
Don't let it get to you
It cant be long
Just gotta follow through
I know you're feeling like you've been abused
Feels so hard
Tell me what to do,
Always there for you
I can tell
What you're going through
Like a fist fight
Without the fat lip
Or the bad bruise
I can be the one who helps you through
Pulling up to yours
Let's hit the drive through
I think it's time to
I'm coming by soon
I'll give you the ride thru
Post-album one, do you find yourself taking any new risks or excited to experiment in certain areas or instruments?
The Undercover Dream Lovers: I definitely have a few tracks where I'm exploring new timbres and trying to be more creative/aware of slant rhyming or tension and release in general. and trying to think about contrast more and want to develop ideas that are a little more unexpected.. I've gotten to a place where I can have a whole idea completely finished in like 1-3 days and then just nitpick the last 5% -10% percent overtime before i release it.. So I've been trying to tear apart what i consider to be safe and easy for myself and then also focus on intent more rather than aimlessly fishing until something seems to magically manifest. I also try to imagine I'm the listener who has never heard the song before and because i think a lot of musicians can forget that, and really like all the ideas that one might come up with while writing, I think that can be a little overwhelming for a listener and it's good to remember less is more.
"Take It From Me" feels like a song tailor-made for dancing across the living room with our headphones on. How do you hope people experience these songs, and what do you hope listeners take away from your new music?
The Undercover Dream Lovers: Traditionally I've always kinda assumed that everyone will interpret whatever I release on an individual level. It's sorta been my philosophy for releasing music so far.. Like at some point in time every song i made was probably my favorite and then i make a new one and it means something else to me.. So i feel like any of my releases could really mean a lot to someone and that was always enough for me to release it and feel good about it.. But now that i've gone through the motions of what it takes to make a song enough times, that i'm really intrigued by intent and wondering if i can use all the skills i've gathered to make songs that have more of a universal experience that everyone gets exactly what was intended out it. For 'Take it From Me', I probably focused on the sonics and instrumentation a little more than being supercritical on the concept and lyrics.. I think it echoes 'Number One' a bit in message, but vibe and feel are the variant.. It just felt really expressive and i kind of just left it at that.
Do you feel like the pandemic has sped up your creative process or timeline, compared to what you might have done had 2020 been anything close to "normal"?
The Undercover Dream Lovers: Hard to say. I have a ton of unfinished material that ill probably never revisit that I made building up to "It's All In Your Head" but i feel like that was all for sort of crafting my skills and now i feel fairly competent in just cranking something out on any giving day, at least in an instrumental and production sense. I feel like I had some gaps where I was exploring sound and now im feeling eager to put out music as often as i can without it being overwhelming or hard to keep up with.
What most excites you about having this upcoming new music out in the world?
The Undercover Dream Lovers: Probably just the idea that I can make and release something fairly spontaneously and try to close the gap of when it was most relevant to me and when people get to listen to it. I debated pushing some of the ideas a little harder, but i feel like that can sometimes be like overworking bread or something. Sometimes it's best when it's closest to the initial inspiration. I'm also just eager to see if any of the ideas really stand out to listeners compared to my own experience with the songs. You never really know what people will connect with, so that's alway really interesting.
Thank you Matt! Stay safe.
The Undercover Dream Lovers: Thanks!
— —
Stream: "Drive Thru" / "Take It From Me" – The UCDL
— — — —
? © 2020
:: Stream The Undercover Dream Lovers ::
---