A euphorically upbeat indie pop banger, Cassandra Violet's new single "Pretty" is an intimate reflection of our society's failure to value merit over looks.
— —
It's one of the buzziest buzzwords of the Western world: Pretty, the scale by which so much is judged. Our culture teaches children from a young age that looks matter, and if you've got them, you can exploit them for money and power. Beauty is a currency, just like everything else. This is the sad, god-awful truth of the world you live in. But it doesn't have to be that way.
Stand in a line,
where the light shines,
waiting for your moment
Don't give no lip,
put your hand on your hip,
put your chin up, yeah you know it
Open your eyes, so I can look deep
inside to know if you are worthy of love
Listen: "Pretty" – Cassandra Violet
---
Atwood Magazine is proud to be premiering "Pretty," the latest single off Cassandra Violet's upcoming EP4 EP (out December 1, 2017 via Kensington Palace). A euphorically upbeat indie pop banger, "Pretty" is an intimate reflection of our society's failure to value merit over looks. It's an egregious skew that affects us all; it's neither fair nor appropriate, yet somehow hyper-commercialization, corporate interest and sheer lack of decency has allowed us to become totally desensitized to a particularly ugly transgression.
Your fate in life shouldn't be determined by what you look like. That's not the world anyone wants, is it?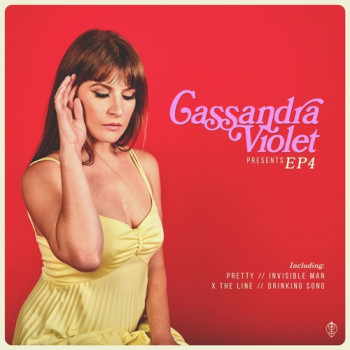 Are you tall enough,
are you small enough,
is your laugh too loud,
is your skin too rough,
is your hair too long,
is your face all wrong,
is your nose too big
for you to fall in love? Oh!
Are you pretty? Pretty-pretty?
Are you pretty? I don't know
"When I wrote this song, I had just come back from an audition to sing on a small tour," Violet shares. "When I got to the audition, I realized that almost everyone else there was a model, and no one really cared if I could sing or not. We had to line up and get our picture taken and we were taken or dismissed based on our photograph. I didn't get chosen. I wanted to write a song about what goes through my head when look in the mirror, and I think what goes through a lot of women's heads, but no one talks about it."
This track is profoundly personal for Violet, but its relatability transcends individual experience. Add to that the song's infectious melodies and dynamic claps, and you've got a song that refuses to get out of our heads. Its happy-go-lucky outer shell disguises the darkness dwelling within, but it's not hard to breach that surface and sense the tension and outrage, ache and hurt driving Violet forward.
Stay on the phone, pretend you're alone
in a room full of girls too skinny to hold
Sit over there, while everyone stares,
you thought you were here but nobody cares
Stand in a line, don't be so unkind,
you love all your friends
but yourself you can't find
Offering what she proudly and rightfully describes as "a modern woman's perspective about strength, solitude, love and disappointment," Cassandra Violet is standing up for a worthy cause. It's an uphill battle, fighting a tide that's been building in a singular direction for years and years – but the more voices who join in the chorus, the louder the message gets.
Allow yourself to get mad. Allow yourself to feel wronged. Those emotions are real, a biproduct of our faulted, unjust society that desperately needs readjustment. If we are silent, we are bistanders: It is therefore every individual's personal duty to call out unfair treatment, whether that's based on gender, race, sexual orientation, class, physical features… the list goes on. This is a song for everyone who was ever made to feel they weren't "Pretty" enough: Because people are so much more than bodies.
Cassandra Violet's EP4 is out this Friday, 12/4/2017 on all platforms.
— —
— — — —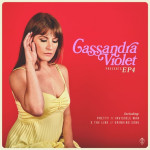 photo © Polly Barrowman
:: Listen to Cassandra Violet ::