Atwood Magazine is excited to share our Editor's Picks column, written and curated by Editor-in-Chief Mitch Mosk. Every week, Mitch will share a collection of songs, albums, and artists who have caught his ears, eyes, and heart. There is so much incredible music out there just waiting to be heard, and all it takes from us is an open mind and a willingness to listen. Through our Editor's Picks, we hope to shine a light on our own music discoveries and showcase a diverse array of new and recent releases.
This week's Editor's Picks features Timothy Nelson, TRISHES, Indiana, Kyle Dion, Tom Joshua, & The Knocks x MUNA!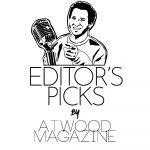 — —
"Biding Time"
Timothy Nelson
In the month since I first heard this song, Timothy Nelson has come to be a regular presence in my weekly listening. The indie artist from Perth, Australia has a stunning debut album from a few years back, and his musical approach is reminiscent of such classic rock greats as Bilyly Joel and Fleetwood Mac – in short, I'm utterly enthralled by this artist, and his upcoming sophomore album is sure to be another stunner.
Most songs pass me by without a second thought, but something about "Biding Time" enraptured me from the start. An easy listening soft rock song, "Biding Time" could just as easily have come out in the '70s. It fits perfectly in-between the folds of Fleetwood Mac, The Eagles, and Jackson Browne, enchanting with moody, muted Rhodes piano chords, poignant, stirring guitar lines, and heartfelt vocals that ring out into an unknown, but familiar darkness:
Major damage on the passenger side
Failure to communicate over time
And it's the quiet minds
That always want to go out with the loudest noise
She was your guiding light
but now it's only darkness you're heading toward
Brake lines will warn you with a sign on the dashboard
Safe times are all you'll leave behind if you go for it
And it's the hardest thing, to look into her eyes while you're pushing away
Somewhere between the lines is just another excuse for you to say
You've always been alone
You've been biding time
Waiting on this line
"Biding Time" is Nelson's second release of 2020, following March's more sun-kissed single "Your House." "Biding Time" is far more solemn in contrast, but no less passion: Tender, driving, honest, and unassuming, the artist draws us in deep, beckoning us forward with sweet lyrics and heart-on-sleeve emotions.
From its soft entrance, to the colorful burst of energy in the mid-section chorus that glows like a comet streaking through the night sky, "Biding Time" is utterly enthralling. Nelson transforms intimate brooding into a universally relatable form of anxiety and personal drive; and while he surges forward lyrically, his melodies and harmonies remain captivating at every turn. Nelson is of another time, yet his music is so perfect for 2020.
"Gaslight" transfixed me. TRISHES' intimate upheaval opens with haunting ohs and a painful, heartbreakingly relatable line.
I've slept in your bed more than once
My body's been naked with your body
Don't act like you don't know me
Walking around this party like a god
What are you doing
Just treat me like a human please
The project of Trinidadian-American Trish Hosein, TRISHES has been stunning listeners for four long years now; her debut EP Ego is well worth the listen, yet it's her new single "Caffeine/Gaslight" that has me transfixed at the moment. Building from a whisper into a soaring, humbling cry, "Gaslight" plays with emotions like a child might a toy.
"To me, this song is a bit of a rant, and the words came out basically the same exact way you hear them in the final version," TRISHES told Atwood in our recent interview. "You know when something makes you really upset and you keep replaying the situation and repeating all the things you wish you said? That's all this song is, everything I wish I said."
This organic outpouring is what makes "Gaslight" so unapologetically authentic, intense, and endlessly enjoyable a listen. Heartbreak freaking sucks – here's a little soundtrack to guide our pain in the right direction.
I first heard this song about a year ago, at random, in the background of a fleeting Facebook post from UK artist Indiana. I was shook – and after Shazam came up empty and my Google searches failed me, I resigned myself to the fact that what I'd heard was only an unreleased demo that may or may not see the light of day. Fast-forward a few months, and in speaking with Indiana about her new single "Break the Habit," I confirmed that "Physical" was one of the new singles off her still-upcoming third album.
And now here we are, nearly a year later, and it's finally here: Indiana's new single "Physical" is a euphoric outpouring of seductive electropop ready to brighten up our days and nights alike. Full of intimate longing and desire, the buoyant synth-driven track is pop music at its best: A catchy, creative indulgence that constantly pushes forward and up. Indiana's lyrics speak to a distanced relationship taking its toll, and all the pent-up tension and energy we build in that kind of romance. "I've been reminiscing about sexual healing, and I shiver as I fantasize you're here with me," she sings, "we're so comforting, and I know – it's only natural that I've got to have my way with you right here, right now."
As Indiana moves from her fantasies into the reality of being back together again and reconnecting with the one she loves, the surrounding synths rise and glisten with stunning might. Her intoxicating melody line – the one we hear in the song's opening bars – is sure to stuck on repeat inside, yet it's in the bridge and pre-chorus' building anticipation that the artist ensures our fall for "Physical":
and it feels like forever
since your touch has made me
wanna fire up the engine
let's ride
and don't worry there's no pressure
you can touch me, honey I'll letcha
I just want to feel your hands on me
all night
baby you've been gone too long
now that I'm back in your arms
I – I need a physical love; I need a physical love
baby it's been agony
I want to feel your hands on me, because
I need a physical love; I need a physical love
I enjoyed praising "Break the Habit" as a track "dripping with raw, sweaty energy and passionate emotion," and I'd say the same about "Physical." Indiana's 2020 return is provocative and enticing – an intimate and intense upheaval that is as catchy as it is groovy. It's a love song – a love song that gets us pining for that special feeling that swoops you off your feet as a young adult, and captures your imagination as a kid.
I'm just so glad this song is finally released. Before hitting "play," be sure to give yourself plenty of room to dance!
"That Don't Mean a Thing"
Kyle Dion
Kyle Dion has this effervescent ability to turn the smallest feeling into a massive banger, and that's exactly what he's done in his latest singles. I can't help but be reminded of Michael Jackson on Thriller and Bad when I hear his new works: Dion's voice melts with beautiful ease over pulsing, funky bass grooves that ebb and flow with a tidal force. He is unstoppable – a truly magnificent musical force that leaves me breathless every time I hear him sing.
Money doesn't turn you on
You got a little one bedroom in Highland Park
Make me go to work on arrival
I know you really like it
You not private (no), you don't hide it (yeah)
Make me drive all night you don't get tired
And when I say that I'm about to break you off
You laugh until you try it
Say this (say this)
Say that (say that)
Sounds nice
That don't mean a thing
You gotta show me what you mean
That don't mean a thing
You gotta show me what you mean
Ultimately, there's no single part of "That Don't Mean a Thing" that gets me going; the entire song is soaring and flawless. Kyle Dion's take on R&B and soul is absolutely enchanting (listen to 2019's album SUGA for more inspiration); and during this time of continued quarantine and separation, "That Don't Mean a Thing" feels like a gift: A dazzling 3-minute escape from this reality, into a stunning world where melody and groove rule over all.
"Knock on a Hollow"
Tom Joshua
I've been sitting on "Knock on a Hollow" for six solid months; I loved this song the second I first heard it, but it was a matter of time and place. Teeside's Tom Joshua is absolutely an artist to watch for this year and next, and this song – actually his second of 2020, following February's "Cinema" – affirms all his talents. Joshua spills poetic lyrics upon a bustling bass-driven rhythm reminiscent of The Police; his voice melts into a hearty collection of crunch guitars and feverish drums.
Earlier this year, Joshua told Narc Magazine, "'Knock on a Hollow' is simply about someone playing drums in a flat above the parade of shops near me. Before my dog died, I would walk her around the estate nearby it and I heard them." The budding artist transformed this simple concept of a stranger in his life, into a vibrant anthem full of passion, grit, and earnest drive. Listening to this song, we feel life's push and pull – and our own agency to bend some of those moments to our will. It won't always go our way, but we can fight til our last breath.
"Bodies"
The Knocks x MUNA
A strong personal contender for song of the summer comes in the form of this dazzling collaboration. MUNA and The Knocks' combined talents have resulted in the stirring electro/dream pop anthem "Bodies," a feverish outpouring of nostalgia and connection, togetherness, longing, and loneliness. It's a tale of suburban summers and young, budding love; of parties in the basement and carefree afternoons spent basking in the sun. It's a soundtrack to the summer we wish we could have again – one that certainly won't be happening in 2020, but that we can still close our eyes and feel inside. Big, seductive pulses coalesce with rollicking piano hits and glittering guitar licks, over which MUNA's Katie Gavin pours her achingly bittersweet and spellbinding lyrics. It may have a sad tinge, but "Bodies" is nevertheless an absolute delight to listen to on repeat. It's intimate, understated, and just subtle enough to stir our innermost thoughts and feelings – all while delivering an impassioned ode to the past, and hopefully, the future.
And while there are no clubs or bars to blast this kind of music in yet, just wait and see: Come 2021, this will be our go-to banger.
— — — —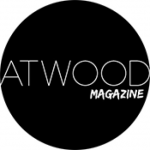 :: Editor's Picks ::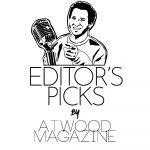 ---