Hailing from the South Coast of England, singer/songwriter Olly Hite unveils his latest single "Lioness" as an ode to all the strong women in his life.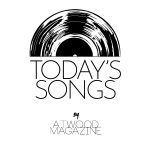 Listen: "Lioness" – Olly Hite
---
Taking music back to its simplest form, British singer/songwriter Olly Hite shows just how powerful a song can be, when you strip it back to its bones.
With his new single "Lioness," Hite demonstrates the incredible ability that music has to tell a story and how it can reveal far truer emotions than words. In this particular song, the artist speaks of the awe-inspiring qualities of women, drawing comparisons to the mighty lioness. Hite explains, "Lioness is regal, she is nurturing and walks with pride, grace, and immense beauty. The lioness is strong and powerful and will do whatever she needs to do to survive and grow. Even if it's the unimaginable."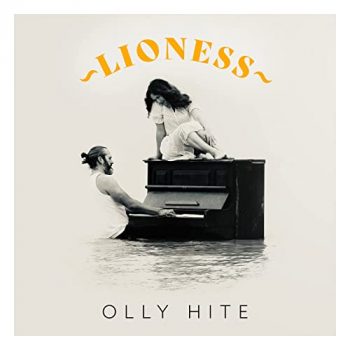 You were as free as the wind
Playing magic with your eyes
Stunning Illusion
I'm mesmerized
All this confusion
I've been hypnotized
Much like the visuals for "Lioness," the all-encompassing piano melodies wash over you, with the song gradually building and then descending like the natural ebb and flow of the ocean. Hite's warm, honey-toned vocals show off his falsetto as he eventually surrenders to the lioness, falling weak to her beauty and strength.
Better believe it
Cos love is blind
You can't tame the lioness inside
Better believe it
Loves not always kind
You can't tame the lioness inside
Residing by the South Coast of England himself, it is to no surprise that Hite weaves the ocean into his music, whether it be sonically or visually. In the new music video for "Lioness," we see the songwriter submerged in the rising tide, as he slowly becomes immersed – upright piano and all. Featuring actress Coral Beed as his accomplice in this Bonnie and Clyde style narrative, we witness the two go on a journey, however, from the look in Beed's eyes we can sense from the get-go that something is about to entail. Filmed in black and white, the only splash of color we see is her glowing gold eyes. Taking to the sandy beach, Hite and Beed are faced with a showdown, leaving you with an ending you didn't quite anticipate. Hite shares, "It's a dark but beautifully shot tale, Bonnie and Clyde-esque, with a twist and a surprising but ambiguous ending. The idea being that the viewer can make their own decision of how or why the video concluded in such a dramatic way."
---
Lady
Am I going crazy
Feel so left behind
Got this emptiness inside
Directed and co-written by BAFTA-nominated producer Mark Hamilton, the video for "Lioness" shines with elegance and class, making it worthy for the silver screen. Proving Hite to be a man of many talents, his acting skills add further depth to both his music and lyrics, with his body language mirroring the emotion behind his words. Continuing to craft beautifully poignant releases, inspired by the musicality of Elton John, Billy Joel, and Chris Martin, Olly Hite is serving up a storm, as we sit in admiration of his talent, patiently awaiting the next installment.
— —
Listen: "Lioness" – Olly Hite
— —
? © 2022
:: Today's Song(s) ::
:: Stream Olly Hite ::