"Let's meet between the gender, now wouldn't that be awesome" is a lyric that resonates immediately on first listen. It's one that, as a listener, stands out as a proclamation rather than a simple quip or ill-advised pick up line towards a potential suitor. It represents something very unique about the person who's advocating for the movement, while boldly marching to beat of his own drum and making music that continues to showcase art, creative expression, and a message that comments on social climates, but is hella fun in the same breath.

The artist at hand is none other than Duckwrth, the South Central-native who paraded his funky soundscapes, 70s psychedelia and flawlessly cadenced rapping/singing on his latest project I'm Uugly (released Sept. 23, 2016). Drawing from music's oddly small but self-proclaimed community of artistic misfits (Kanye West, N.E.R.D. & No Doubt among others), Duckwrth finds himself constantly displaying his rebellious nature and aptly presence, placing honesty, love and positivity at the center of his movement.

On his latest single, "Boy", the rapper/graphic designer challenges daily societal norms around sex and gender, proposing the abandonment of gender performance throughout the song's musing of companionship. In its description, Duckwrth proclaims "This song is for the rebels, the tomboys, the emotional dudes, the skater girls, the ones who say F**K Social Constructs." The landscape of rap/hip-hop has drastically changed and continues to progress, with certain subject matter — that's always been present — now finding placement on a larger stage. Duckwrth and his "Boy" movement definitely are no strangers to this particular narrative.

Listen: "Boy" – Duckwrth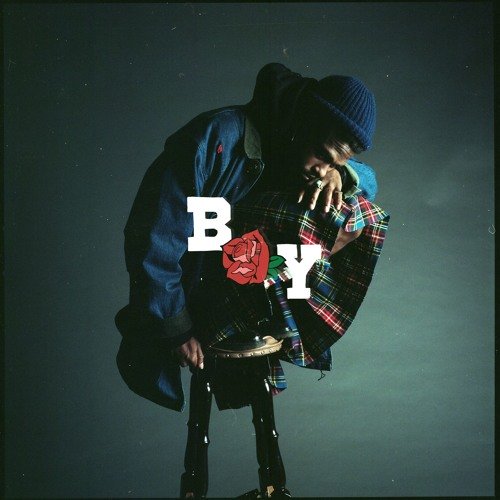 Ideally, "Boy" is a love song that strips away barriers where unspoken social rules and perceived normative behavior lay as heavy foundation in day-to-day interactions between people. It's simple really, asking to be loved for who you are and not for who or what you're supposed to be – "now wouldn't that be awesome?" In so many ways, the arrangement (produced by Alexander Spit) of the the single sonically carries its message with fluid juxtaposition. These are moments of serenity and syncopated power, both of which are traits that take shelter in any and everyone, regardless of how it's "meant" to be expressed. Ambiguity, whether subconscious or not, riddles the entire notion of love, and specifically gender, ultimately leaving Duckwrth residing in its seeming colorful duality.
What's enjoyable about this message is that there can be parallels drawn between the essence of "Boy" and the message of Prince's career; specifically, "If I Was Your Girlfriend." In the song, Prince quite literally galavants through the ambiguity of gender, entertaining the idea of better engagement with his lover if he were a platonic girlfriend of hers, behaving in a way that essentially speaks to the message of Duckwrths' lyrics. Though the ideas are executed fairly differently – potentially alluding to the difference in social environments respectively – their likeness only comes to life when "purple rain" is referenced in one of the songs hardest hitting verses, sparking the connection that Prince himself often embodied and championed what it meant to exist "between the gender" through his entire professional career.
"Boy" is to be featured on Duckwrth's upcoming project Xtra Uugly, due out fairly soon. Until then, take a deep dive into who will be one of the many great artists of this generation and find out more about the movement here. Lastly don't forget, Be. Only. You.
— — — —

Cover photo by Annie Lesser