NDS' remix of Dhruv Visvanath's "Wild" maintains the song's beautiful, intimate essence while arousing a sweet and dreamy wide-eyed wonder.
— —
Dhruv Visvanath's enchanting song "Wild" captures the artist's jolting transition from youth into adulthood. It's an intense, moving expression of the loss of innocence. Delicate and warm, the song offers an incredible portrayal of Dhruv Visvanath, the 26-year-old singer/songwriter from New Delhi, India who came onto our radar earlier this year, with the release of his sophomore album, The Lost Cause.
As the wolves begin
I have suffered more
than you my friend
Enter wild fire
Beaches no longer covered in sand
Fall through this
I scream
"To me, I find it really important to write about my experiences as a kid," Visvanath previously explained. "I guess I was rather average, but my parents made both my brother and I feel like princes. We didn't have much, and we were aware of it. Upon going through some old photographs of my childhood, I found this image of my father holding my hand and my brother's hand, walking towards a forest, in Coorg. That memory summarized my entire upbringing, sheltered, innocent, and ever so slightly mischievous. It brought this massive sense of nostalgia, where I felt I was falling through clouds, where I'd dream I was walking through what I thought was heaven, where I'd see my father. As happy as I was to see him, I knew it wasn't permanent."
"The song speaks of how my family has risen out of the ashes, and gone on to live our on lives, rebuilt after my fathers passing. I found that in many of my songs, I tend to try and incorporate a lot of technique and skill in terms of my playing. Whilst that exists here, this song was a challenge as I'd used it to focus more on my ability as a songwriter. I wanted to write a more complete song, my whole journey as a musician has been one of growth. This song feels like I've grown up."
"Wild" is the musical extrapolation of stories like this, filtered through a lens of nostalgia and immediacy, urgency and inundation.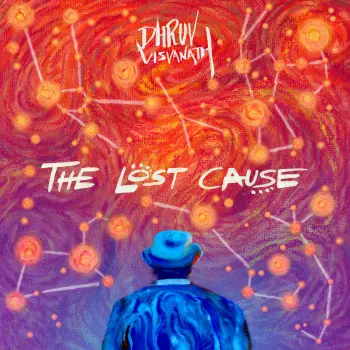 As a music listener, a writer, and an editor, I cannot express enough the beauty and profoundness of "Wild" and The Lost Cause, described by the artist as "a journey of personal growth." Dhruv Visvanath's entrancing guitar and vocal work offer textures and timbres not readily available in today's musical environment; as such, his music stands out, feeling especially unique.
Equally important to a piece of music's legacy is the impact it has on others – a measure that cannot be evaluated through online streams alone. For Siddharth Sharma (aka producer NDS), his visceral reaction to "Wild" led him to remix and reshape it, thereby giving the song a fresh breath of life not immediately present in the original version.
Catch me as I'm falling
Overhead and… oooh
NDS' "Wild" remix filters the song to feel dreamy and mystic; it's as if the music has been filtered through a sonic kaleidoscope, distorted in such a way as to lift us from slumber and feel our ears with a euphoric escape into reverie. Visvanath's once-delicate chorus gasps, "Catch me as I'm falling overhead," no longer hit with the weight of one's personal plight, but rather come through with a sweeter desire for connection and understanding.
Atwood Magazine is proud to be premiering NDS' exhilarating "Wild" remix, officially out Friday, September 28, 2018. "'Wild' was a journey into adolescence, into understanding responsibility and understanding how innocent we are as kids," Visvanath tells Atwood Magazine. "For me, this remix feels like a re-imagination, an entirely new song from the ground up and for that I give full credit to NDS. The remix itself feels like it was pulled out of a parallel universe and brought to this one. I absolutely love how it has a story of its own."
NDS' remix comes at "Wild" with a psychedelic and electronic slant: The Indian producer adds a depth of brilliance and buoyance to Visvanath's intrepidly percussive song, shifting a greater focus onto the artist's melodies and away from the track's fierce beat. Whereas the original version of "Wild" evokes emotion through its grounded nuance, the remix floats through the air with a gracefull sweetness, like a heavenly audio cloud.
As the wild calls
Someone echoes the long lost within
Call your mother
Comfort no longer scares me in
Your shelter
I scream
NDS explains, "'Wild' is a beautiful composition on its own. When I heard the track for the first time, I knew I had to work on this one and give it my touch through inducing my own sounds into the vibe that already existed, without changing the meaning and depth of the original track. I only added the finishing touches to the sound design and a few of my own sounds to get it into the NDS vibe, but Dhruv did an amazing job with the original track."
NDS' remix of Dhruv Visvanath's "Wild" maintains the song's beautiful, intimate essence while arousing a sweet and dreamy wide-eyed wonder. Stream the remix exclusively on Atwood Magazine, and dive deeper into Dhruv Visvanath's The Lost Cause in our album review.
Stream: "Wild" (remix) – Dhruv Visvanath, NDS
[soundcloud url="https://api.soundcloud.com/tracks/487549086?secret_token=s-oRSIb" params="color=ff5500&auto_play=true&hide_related=false&show_comments=true&show_user=true&show_reposts=false" width="100%" height="166″ iframe="true" /]

— —

— — — —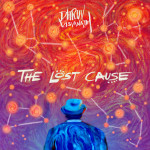 ? © Prashast Thapan
:: The Lost Cause ::