Breathing with inner light and warmth, Dhruv Visvanath's 'The Lost Cause' explores questions of identity and purpose through immersive acoustic folk-pop.
— —
Indian artist Dhruv Visvanath's sophomore album is a true coming-of-age spiritual and emotional journey. Independently released in April 2018, The Lost Cause breathes with inner light and intimate warmth as Visvanath explores questions of identity, purpose, and meaning through immersive acoustic folk-pop. The New Delhi-based singer/songwriter delivers an entrancing half hour of innovative "percussive acoustic" music that completely engulfs us in his world, making The Lost Cause a powerful listening experience you won't forget.
---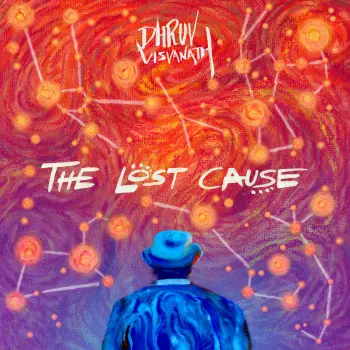 With a voice that combines the hearty timbre of Young the Giant's Sameer Gadhia with the tender softness of Glass Animals' Dave Bayley, Dhruv Visvanath wields his words with tremendous care. "Catch me as I'm falling overhead," Visvanath gasps on the delicate "Wild," injecting a sense of urgency to his personal plight. A song about the loss of innocence and his childhood, "Wild" resonates with frightening depth.
Truth be told, The Lost Cause is, on the whole, a "deep" experience. Cheesy as that may sound, this album is not for the faint of heart. Recorded entirely in Visvanath's bedroom, the record takes inspiration from a personal, soul-searching, and musical journey: In 2016, "inspired by the stories of his families history," Visvanath embarked on a massive and independently-organized tour across seventeen cities in India. Whether we're entranced by intense album opener "Jungle" or driven to dance through the anthemic "Bostwana," every song on The Lost Cause carries with it a part of that life-changing experience, and a piece of Visvanath's core.
Wild: "Wild" – Dhruv Visvanath
---
Visvanath had this to say about The Lost Cause:
The Lost Cause was an interesting journey, and one that was definitely an experiment in an attempt to create something from scratch. Recorded the entire album in my bedroom, I learnt so much about how important it is to soundproof a room, because the number of time I heard dogs barking or cars running during my sessions were crazy. I'd sit from midnight to 5am every morning trying to avoid the noise, but it's India, if it's not noisy, it's not right! In fact, somewhere around the 2 minute mark of one of my songs, "Wild" you can hear the faint sound of an ambulance running by.
This is my sophomore release, and I'm glad to say that I've managed to create a reasonable repertoire of music. My first album, Orion, was definitely a challenge, as it left me juggling many versions of my self, and left me feeling rather indulgent of my abilities to write songs whether it was me in a band, or as a singer songwriter, or even as a pure instrumentalist. I was happy I had a label that backed my ideas up and I'm glad that "Orion" turned out so beautifully. That being said, The Lost Cause was an experiment, as I'd mentioned earlier. I needed the challenge of releasing a record myself, and to understand every little aspect of the record in order to understand what makes an album successful. The lessons I've learnt through this journey have been paramount to my understanding about the modern music industry, and I wouldn't trade it for anything in the world. I feel like the process to releasing it was exhausting, because it took two years from start to finish, and this included first writing the material, recording it at home, then going on a massive tour, and thereafter returning and mixing and mastering the record (thanks to Keshav Dhar and Vivek Thomas respectively), getting the albums identity made through the artwork, a 2 month crowdfunding campaign, 2 music videos, and finally marketing and distribution. Man that's a lot of work. I'm glad that I had an amazing manager by my side, Rajeev Rao, to help me through it all.
As for the music, The Lost Cause as an album was centered around the fact that I wanted to focus on my personal growth as a musician and as a human being. A lot of the songs I'd written previously before this record had stemmed from fictional stories and seemed rather impersonal. Whilst beautiful, it felt as if I wasn't speaking from the heart more often, and that's something I needed to do. Each song from The Lost Cause stands as a journey of personal growth, be it the loss of my innocence and childhood in "Wild", or the pressure of dealing with writer's block in "Jungle", or even the reason why I follow my dreams with the title track. Every song has a meaning, and I feel proud, as if I've made badges of honor.
At the end of the day, The Lost Cause captures a basic tenet of our shared humanity in a special way that hasn't been done before. Dhruv Visvanath is quickly garnering well-deserved attention for his (dare we say?) intimate masterpiece: The record itself debuted at #2 on iTunes India and was in the Top 50 Albums for over a week across all genres. He was recently the only Indian artist to perform at the 2018 editions of SXSW and CMW, and Acoustic Guitar Magazine listed him as one of the "30 Great Guitarists under 30." There's far more to come from Dhruv Visvanath's promising artistry, but were he to close up shop today, the 26-year-old would already have a meaningful and impactful legacy to look back on, and be proud of.
Stream The Lost Cause, out now, and connect with Dhruv Visvanath through the links below!
— —
— — — —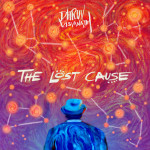 ? © Prashast Thapan
:: The Lost Cause – Dhruv Visvanath ::