Atwood Magazine is excited to share our Editor's Picks column, written and curated by Editor-in-Chief Mitch Mosk. Every week, Mitch will share a collection of songs, albums, and artists who have caught his ears, eyes, and heart. There is so much incredible music out there just waiting to be heard, and all it takes from us is an open mind and a willingness to listen. Through our Editor's Picks, we hope to shine a light on our own music discoveries and showcase a diverse array of new and recent releases. This week's Editor's Picks features The Killers, gnash, Hand Habits, Hailaker, ViVii, and The Western Den!
— —
The Killers are not the first band to take on the Trump administration's un-American values, and they're certainly not the last, but they've absolutely nailed the messaging with "Land of the Free." A scathing critique of America the Beautiful vs. America: The Reality, "Land of The Free" captures the United States of 2019: A nation which has, in recent years, become increasingly aware of the institutionalized and systemic issues plaguing so many of its citizens. Channeling Springsteen, Dylan, and a host of folk/rock greats, Brandon Flowers confronts a range of social and political issues – from our immigration and border policies, to racial inequality and prejudices, to the prison system, gun violence, and beyond.
"Land of the Free" starts 2019 off with a visceral gut punch as the longest government shutdown in US history now enters its 25th day. The president demands billions of taxpayer dollars be allocated to pay for a "border wall" many critics say won't address the underlying problems at the core of the nation's immigration challenges. Meanwhile, thousands of refugees and asylum-seekers are queuing up at said border, patiently waiting for their shot at the land of the free – a chance to pursue the American dream.
---
"Like You Do"
The Western Den
Paint me a forest out there
Tell me it's all ours
how dare I take it for granted
sounds fair for me to give back
but I can't, I can't… like you do
Sweet and somber, The Western Den's beautiful new song "Like You Do" is a raw unveiling of humility and self-doubt. The fourth single off the Boston indie folk duo's forthcoming debut album A Light Left On (out February 1st) follows the driving and uptempo "Hem," an introspective song Atwood previously described as "deeply poetic and philosophically heavy." "Like You Do" could share the exact same description thanks to Deni Hlavinka's heartfelt overture; her lyrics capture an intimate relationship struggle – not with a partner, but within oneself. The Western Den sing about feelings of inadequacy, and moreover the inability to reciprocate the warm feelings one receives from their partner. German probably as a word to express "the guilt one feels in not being able to love someone back as much as they love you." In English, that emotion translates to this bittersweet, haunting song.
---
"Well, I'm not sold on soulmates, but do believe in twist of fate," sings an aching gnash in his intimate acoustic ballad "be," off his newly-released debut album we. The musical moniker for Garrett Charles Nash, gnash broke into the public consciousness with 2016's hit single "I Hate U, I Love U" with Olivia O'Brien, and has continued to dazzle through a steady slew of creative and catchy songs. "be" captures the singer, songwriter, and rapper in a tender moment of romance: gnash shines with moving grace as he sweetly croons atop an acoustic guitar:
Well, I'm not sold on soulmates
But do believe in twist of fate
I don't believe in shootin' stars
But made a wish and here we are
But what if we're not meant to be?
What if dreams aren't meant for dreams?
Don't believe in being sad
So, would you try to understand, when I ask?
If we fall apart
Who should I call to help me mend my heart?
If feelings fade and go their separate ways
Who'd be my light in dark
Well, I don't know
But what I do know is, I hope they never do
I don't know who I'd be without you
It's not quite as emotional as "I Will Follow You Into The Dark," but there's no question that gnash nails the pain and beauty of love in his touching heart-on-sleeve performance. "be" is both a commitment to being there for someone, as well as a confession of being because of them. It's a surrender of and from the heart, and an incredible representation of gnash's artistic acumen.
---
"Rainmaker" & "Earthbound"
Hailaker
The musical project of Novo Amor collaborator Ed Tullett and UK based artist/producer Jemima Coulter, Hailaker debuted toward the end of 2018 with the soft release of two beautiful songs, "Rainmaker" and "Earthbound." Signed to Lowswimmer (the new record label started by Novo Amor (Ali Lacey), his manager, and Tullett), Hailaker's music contains many of the same ethereal qualities as can be heard in Novo Amor's music – those "indie folk" characteristics that have been embraced by the likes of Bon Iver, Gordi, and so on down the line.
It can be so easy to rely on these artistic comparisons when describing new music, but when you listen to Hailaker, all of that melts away. What we're left with is a singular breathtaking experience full of heart, soul, poetry, and passion.
It won't close, it won't go away.
Tenfold,my love's indebted in…
Come make it,
come make the rain fall,
don't wait a day more.
If I'd known,it'd escalate…
Save for my love,
oh, I can't go far wrong
"Rainmaker" is the emotional, piano-driven entrance to a unique artistry that transcends form. Together, Tullett and Coulter craft a transformational soundscape intended to take us miles from here – to another special world that is intimately our own. Coulter's vocals soar atop the bustling serenity, inviting us to dwell in a touching space of loss and connection:
Your eyes, they move along,
they don't recall,
only your eyes, they move along,
they don't retrieve,
only you're right,
I had it wrong, so I'll retreat
"Earthbound," in turn, is an energizing propulsion of glistening guitars, expressive singing, and provocative poetry that demands multiple listens if you're to ever fully appreciate and understand its subtleties. Hailaker is truly the diamond in the rough – a shimmering gem that reminds us that music, for all its commodification, is still an art form. With a full-length debut album on the way, Hailaker are sure to fill our ears and hearts with more aural majesty in the coming months. They've certainly got my attention.
---
I've been absolutely entranced by Hand Habits since her 2017 debut album Wildly Idle (Humble Before the Void), and truth be told I don't know why it's taken me this long to review their music. Meg Duffy is an absolutely stunning musician; all it takes is one listen to "placeholder" to appreciate the depth of their artistry, and the amount of sheer human emotion that goes into their work.
That is, their work. On forthcoming sophomore album placeholder, Hand Habits returns as a Meg Duffy-led coalition, a band emitting character and visceral nuance. "placeholder" introduces the folk rock effort with a moody and firm constitution. Its lyrics tell the story of a break-up, with Duffy twisting purpose, place, and meaning such that at the end of the day, "placeholder" can't be called a break-up song at all: It's a song about personal value and taking responsibility for ourselves and our relationships. It's about overcoming self-denial, learning to accept that which we don't like, and confronting our inner brokennesses with sincerity and resolve. "placeholder" doesn't sound like a happy song, and it isn't, really – but its message is nevertheless a bittersweet and important message, with hints of hope toward a brighter and more fruitful tomorrow.
Oh but now you are just a placeholder
Blinded by desire
Oh now you're just a placeholder
for someone wasting time
---
Colorful and cathartic, Swedish dream-pop trio ViVii's new single "And Tragic" immerses us in lush instrumentals brimming with emotion. Sweet, high vocals run roller-coasters around our ears as the band build off a pulsing guitar riff that's not quite cheerful, but not somber or dark, either. "The essence of the song is that life is fun and tragic all at the same time," the band explains via their PR. Taking this into account, one might experience "And Tragic" as a refreshing taste of life's intensity: It's everything at once, a moody indulgence of both philosophy and musicality. ViVii are set to release their debut album on March 15, and with songs like "And Tragic" and the Hype Machine chart-topper "Suckerpunch" in the mix, it goes without saying that I'll be talking about them again long before the year is through.
— — — —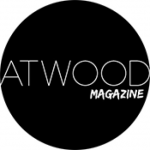 ---