Atwood Magazine is excited to share our Editor's Picks column, written and curated by Editor-in-Chief Mitch Mosk. Every week, Mitch will share a collection of songs, albums, and artists who have caught his ears, eyes, and heart. There is so much incredible music out there just waiting to be heard, and all it takes from us is an open mind and a willingness to listen. Through our Editor's Picks, we hope to shine a light on our own music discoveries and showcase a diverse array of new and recent releases.
This week's Editor's Picks features Little Simz, Fantastic Cat, Sister., Bleach Lab, Hannes & Billie Flynn!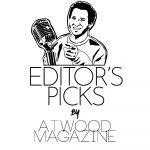 — —
"The kingdom's on fire, the blood of a young messiah. I see sinners in a church… Sometimes I might be introvert…" I've been playing Little Simz' impassioned 6-minute "Introvert" on repeat ever since it came out in April, trying to come up with the right words to describe my awe and sheer respect for this epic return. The lead single and opener to Simz' forthcoming fourth album Sometimes I Might Be Introvert is a radiant, unassailable battle cry: A raw look at the world around us, and the world within ourselves. As Simz herself declares, "I study humans, that makes me an anthropologist."
Realize there is a prison in us, we are conditioned as f***
Man, it's like they can't sleep 'til our spirit is crushed
How much fighting must we do? We've been fearless enough
All we see is broken homes here and poverty
Corrupt government officials, lies and atrocities
How they talking on what's threatening the economy
Knocking down communities to re-up on properties
I'm directly effected, it does more than just bother me
Look beyond the surface, don't just see what you wanna see?
My speech ain't involuntary
Project with intention straight from my lungs
I'm a black woman and I'm a proud one
We walk in blind faith not knowing the outcome
But as long as we're unified, then we've already won
A dramatic, urgent soundscape of strings, horns, vocal harmonies and more surrounds the ears as the artist spills her soul in rapid-fire verses that tap into everything from racial prejudice and gun violence, to personal insecurity and depression. Simz steadily rises alongside her music, reaching an inspiring crescendo aglow with the spirit of unabating perseverance and fortitude. Simz has since followed "Introvert" with the singles "Woman," "Rollin Stone," and "I Love You, I Hate You," and "Point and Kill" – each of which hits home in its own right; but for me, "Introvert" is her 2021 thesis statement: An unapologetic, remarkably moving personal statement that speaks volumes to where Little Simz is, and where we as a global society are here in the year 2021 – all while living so much unsaid, ready to be unpacked throughout Sometimes I Might Be Introvert.
Alone but not lonely
Your truth unveils with time
As you embark on a journey
Of what it takes to be a woman
Very few people would likely go so far as to dub Fantastic Cat an "indie supergroup," but I am one of those lucky few. The brand new roots rock band of Brian Dunne, Don DiLego, Anthony D'Amato, and Mike Montali (Hollis Brown) combines the talents of four of New York's finest singer/songwriters, each of whom brings his own impressive catalog of acclaimed songs and buzz. Released July 23, 2021 via Velvet Elk Records, their debut single "Fiona" is a beautifully heartfelt source of strength, connection, understanding, and hope – a folk rock beacon of light for those in need of reasons to keep fighting and soldier on, believing.
Fiona I won't stand here and pretend like I don't care
Look me in the eyes kid, say your mother's prayers
They taught you how to be a real good woman
They taught you how to fight
But they did not tell you once about
how love can save your life
So say it once for the cheap seats
So they can understand
I'm gonna miss you until I'm with you again
Dunne, who futzed and fiddled with the lyrics and melody for years before figuring it all out with his new bandmates, calls "Fiona" an indisputable love song – "and through that lens," he explains, "we talk about failure, victory, vulnerability, aging, sadness, and devotion."
"But what really brought it together was each one of us taking a verse. Not a lot of songs can handle that sort of treatment— it can feel random or shoehorned in. But that's when I knew we had something special. Also the idea that all four members are technically singing to the same person— that officially makes us a boy band. Dream achieved."
Each one of Fantastic Cat's band members takes a verse on "Fiona," making it a strong and definitive starting point capturing the heartland influence of these folk / rock troubadours. "'Fiona' has come to feel like our mission statement," Don DiLego says, "especially live when we all are swapping verses and supporting each other. It's great to jump around on different roles within a single song."
Fiona I could tell you about how I won the war
It took a few more years than I thought
and it cost me so much more
But I'd hedge my bet every drop of sweat and every card I drew
Were the simple signs of the tortured times
That brought me here to you
Say it loud for the old man
Half deaf from Vietnam
I'm gonna miss you until I'm with you again
Raw, radiant, charged and charming, "Fiona" aches with passion and purpose. It's an immersive song that instantly sets the mood and moves our souls – one so intensely filled with longing and devotion, vulnerability and intimacy all at once: A true outpouring that can't help but leave us yearning to hear more from this exciting new band. "They say some cats are born fantastic; others have fantasy thrust upon them," the band cheekily write of themselves. "These guys are somewhere in the middle." Fantastic Cat are going to do great things.
Fiona when you're lonely
Do you wonder if you're dead?
Like some accident has happened, but they haven't told you yet?
Do you ever feel like a leaf at the mercy of the wind?
Like a cosmic joke asked to bum a smoke and took off with your friends?
So if you dare to wander
And it's a stranger's bed you're in
I'm gonna miss you until I'm with you again
A truly hypnotic acoustic upheaval, "Girl" is its own world of intense, intimate wonder. Brooklyn duo Sister. build, with relatively sparse instrumentation, an intoxicating introspective journey filled with tension and a longing for release. Their haunting indie folk sound conjures up memories of Big Thief, Hovvdy, and Lomelda, and yet their music has its own fresh sound that helps Hannah Pruzinsky and Ceci Sturman's project stand apart. Emotionally heavy and sonically hazy (they incorporate sparks of musical "light" alongside deep, droning electric guitars that seem to balance out the brighter acoustics), "Girl" keeps us transfixed from start to finish:
You've always told me that I'm a good listener
To what people say and what they don't
I've always wondered if that was all they had
Will anybody hear me
If you know me this way will you know me the other way
If you know me this way do you know me at all
Most of my days I don't know if it's Monday
And if it's Monday, what's the point of that
I am chasing, I am chasing
Can anybody find me
"Girl is about a period of destabilizing growth – the growth that you're so conscious of as it's happening to you that it's scary," Sister. tell Atwood Magazine. "You're asking people that know you and love you – do you still love me even though I'm not who you thought I was? You're asking yourself."
"Girl" is the kind of song that can be what it will be to each individual listener, but there is no mistaking how much this song is an unveiling of one's true self. It's a vulnerable reveal: The kind of confessional, reflection submission that only (we hope) happens in the safest of spaces. For Sister. to capture that spark in song is a gift in itself.
One of Atwood Magazine's 2021 Artists to Watch, South London's Bleach Lab have emerged over the past two years as a ray of breathtaking musical introspection, heart-on-sleeve expression, and sheer vulnerability. Their beautifully tranquilizing music reached its first fever pitch in their debut EP A Calm Sense of Surrounding, released this past March. "Real Thing" came out in late July as the band's first follow-up to that powerful EP, highlighting vocalist Jenna Kyle's stunningly intimate and expressive vocal abilities alongside a glistening alternative assembly of sweet guitars and drums. Love, longing, and affection spill forth as Bleach Lab do what they've long done best:
Soft skin in the bed we're in
If only you could see the way you look now
We talked about being alone and the friends we've known
and not going home
Your body is the ocean
I could fill it up with words I've spoken
I really wanna see you again
I wanna be more than friends, more than friends
Maybe we could make it work
Promise I won't get hurt, get hurt
"During lockdown we finished recording our debut EP a calm sense of surrounding, we were faced with many challenges and hurdles to overcome not being able to be in the same room together and had to figure out ways to communicate musically with any changes or new content we had created," Bleach Lab's Josh Longman explains. "This led to us remotely creating our upcoming music during isolation and sending over demos and ideas to each other to further expand in our own time and send them back and forth. It was during this time we introduced our new drummer Kieran Weston, who helped shape our sound and making the process of demos easier with his experiences with production and pop influences."
"Real Thing" was recently followed by the song "Talk It Out" and a new EP announcement: Bleach Lab's sophomore EP, Nothing Feels Real, will release October 15th. The record has been billed as one "where they strive to set personal and romantic boundaries," and in this context, one can even further appreciate the personal plea made in "Real Thing": One that seems to speak to our collective solitude over the past 1.5 years, while also capturing that universally human heartache we experience when someone close to us parts ways, leaving a hole in our lives that very slowly heals.
If you know me this way will you know me the other way
If you know me this way do you know me at all
Been this way for quite some time
And I'll be this way for some time more
I am different now, I am different now
Buoyant and breezy, Hannes' "Sugar" is its own compellingly sweet little addiction. Three groovy, laid-back minutes of affecting guitars and transfixing looped samples give the Swedish alternative R&B artist a platform through which to convey feelings of affection, empathy, and understanding. Taken off his forthcoming EP When the City Sleeps (out September 10th), "Sugar" is loving and laid-back like a bright Sir Sly; an immersive summer song that, as we delve deeper, becomes far more than meets the eye. Hannes sings a loving reflection of times shares with his partner:
We smoke too much, then sugar rush
What we need no one knows
But time will tell how this goes
So I ask for luck
Yeah we need some luck
Summer streets the sun is low
Our cab turns left the city glows
What we need no one knows
But time will tell how this goes
So I ask for luck
Yeah we need some luck
"Sugar is a song about the tribes and tribulations at the beginning of a new relationship and all that comes with it," Hannes tells Atwood Magazine. "Living together in a studio apartment, eating too much candy, smoking too much and catching late night Uber's in Stockholm with my new girlfriend. I wrote it with my friend and producer Marcus White who I always work with. The song felt really dull until Marcus found this banjo loop that fitted perfectly in the chorus. Now it's not dull anymore. I mean, how can something be dull with a fire banjo loop like that."
"I wanted to combine breakbeat drums and turntable scratching with indie guitars and bluegrass banjos," Marcus White adds. "The mix turned out quite weird, but we like our music like that. We were taking a lot of inspiration at the time from Swedish indie bands like Peter Bjorn & John and America's '90s boom bap era."
This song offers a perfect marriage of emotion and sound. It's that combination of Hannes' innocent intimacy and this constantly moving, pulsing, driving music that makes "Sugar" so irresistible: It's so simple, and yet we know that under the surface is a complex confluence of feelings and audio tracks that make this song such a three-dimensional expression of universal human connection.
I don't know a lot
Itchy, itchy burden
I have done some hurting
But I know I want you
I can't reach your phone
Glitchy, glitchy burner
I know I have to earn her
But I don't know how to
"Someone's Daughter"
Billie Flynn
Hauntingly fragile and hushed, Billie Flynn's sophomore single is an utterly mesmerizing and beautifully intimate moment of self-reflection and affirmation caught on song. Soft and stirring acoustics envelop the ears on "Someone's Daughter" as the Cornish newcomer, signed to Gabrielle Aplin and James Barnes' Never Fade Records, reminds herself that no matter what happens, she "will always be a daughter, and that's an important thing to be."
Drowning in sirens, I found comfort in silence
Wading this water, ain't so easy,
when you're heightened,
But I will always be,
Someone's daughter.
I will always be,
Someone's daughter
"This track is just a love letter to my parents to be honest," Flynn tells Atwood Magazine. "I think the last year has been hard for a lot of people, but I realised that my parents will literally be proud of me just for existing. Which is a really grounding feeling. So 'Someone's Daughter' is really just an ode to them."
"Someone's Daughter" is warm and soothing – an utterly intoxicating and effervescent indie folk lullaby that brings us deep into Flynn's breathtaking world of tender wonder. Her incredible vocal performance packs this song's evocative emotions into a palpable package that conveys to the world all our insecurities and desires about life – our longing for more, our uncertainty of not having or doing enough. Through it all, Flynn finds her way to peace, recalling that at the end of the day, she can rest easy knowing who she is and where she came from.
Out in the open, I still feel that we're broken.
Treading this ocean, ain't so simple,
Now I'm older,
But I will always be,
Someone's daughter.
I will always be,
Someone's daughter
I'm burning bridges, stuck here spinning
Tryna starve this fever out.
But this world keeps turning, while I'm still burning up,
I've reached the surface now.
— — — —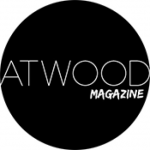 Editor's Picks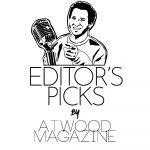 ---