Every Friday, Atwood Magazine's staff share what they've been listening to that week – a song, an album, an artist – whatever's been having an impact on them, in the moment. Here's this week's weekly roundup!
— — — —
— —
:: "Hospitalized" – Broods ::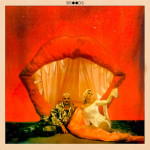 Broods are beginning 2019 with a BANG! in the form of "Hospitalized," an infectious dance-pop song that soars on euphoric clouds of wonder. Fat bass grooves, shimmering synths, and rich instrumental harmonies dazzle and delight as Georgia Nott sings about a curious longing and desire to be broken – ie., to have a reason for someone to take care of you. She describes it as "this idea of wanting to get hurt so you can have something to blame your self-pity on. Like, 'I'm sad — but I've got a reason, I promise!'"
I've never known how it feels to break
Stuck in the waiting room thinking for goodness sake
Don't wanna be the one to comfort no more
I wanna be the one on the floor
I thought I would get tired of writing about Broods by now, but every song off their third album Don't Feed the Pop Monster (out 2/1/2019) has proved unique and thrilling. Their consistent remarkability (and catchiness!) is laudable in its own right, but what I keep coming back to – first for "Peaches," then for "Everything Goes (Wow)," and now for "Hospitalized" – is just how smart Broods' lyrics are!
"Hospitalized" invites us to consider an individual pining for their moment of weakness; someone who hasn't yet come face-to-face with their fragility or mortality, so-to-speak. Broods then go a step further by doubling down on life in an energizing chorus full of youthful fire.
Do you think I can make it?
I know I'm six feet away but
I could get overlooked
'Cause I feel like I'm broken but I never got a reason
So I'm gonna jump, I'm gonna push myself until I get hospitalized
Yeah, I feel like I'm broken but I never got a reason
So I'm gonna jump, I'm gonna push myself until I get hospitalized
I can't wait to strut down Broadway listening to this jam, and I invite everyone else to do the same in their respective neighborhoods. Broods are delivering bop after bop, and this third album is shaping up to be one hell of a party.
:: "Lost in Translation" – Gabriella Rose ::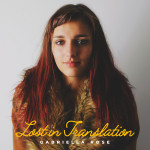 Atwood Magazine introduced Gabriella Rose, sixteen year old singer/songwriter from Idaho, in November with the release of her debut single "Lost In Translation," followed the next month by the Christmas sing "It's Christmas Tonight." Her voice is mature sounding, the folky indie pop glazed in a retro sweetness. "Lost In Translation" is catchy, calming, absorbing with its film-like narrative.
I got your name didn't catch your eye
This won't be easy gonna make you mine
Lost in translation, baby
I don't mind I'll sit here waiting
When an artist is incredibly new to the scene, it can be both exciting and a little frustrating- frustrating in the way that you want to hear more but know it can't be rushed. There's intrigue into how they will solidify their sound and who they will emerge to be with each release. Gabriella Rose's debut EP is due out in February but, until then, time to press play again on this song.
:: The Hanging Gardens of Beatenberg – Beatenberg ::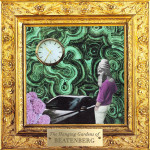 South African pop trio Beatenberg came out with a second studio album in 2014 and even though I only recently discovered it, it's quickly become one of my favourite indie pop records. Light, catchy, but also complex, The Hanging Gardens of Beatenberg has everything that I love about the genre, plus a few twists and unique features that make it really special. Hypnotic, upbeat guitar melodies combine with crystal-clear, poignant vocal harmonies, resulting in an intricate but still effortless, easy-going sound. The album's final song is a prime example: the aptly named "Prince of the Hanging Gardens" is a truly majestic track, a beautifully atmospheric tropical anthem with an intimate, soft bridge building up to a radiant, ecstatic chorus. The album is cohesive, intelligent and entertaining as well as musically diverse. Timeless themes of love, heartbreak, loneliness and desire are tied together by biblical and mythological allusions – little Easter eggs that give the songs even more depth and character, but which do not compromise their fresh vibe and relevance to the modern age, so that, when vocalist Matthew Fields sings things like "My name's Nabuchadnezzar / And I'll never let go" ("Cape to Rio"), these (admittedly pretty niche) references feel oddly relatable and not out of place. Beatenberg achieve great things with their sophomore album (successfully rhyming 'Nabuchadnezzar', for one, is quite something) and I can't wait to dig even deeper into its spectacular stories and fascinating universe.
:: "Seventeen" – Sharon Van Etten ::
As Sharon Van Etten looks back on her youth, every inch of her heart and soul is poured into her latest single "Seventeen." In the track, she speaks to her younger self as she reflects on her thoughts and feelings during a time in which she lacked self-assurance. I see you so uncomfortably alone. I wish I could show you how much you've grow. The accompanying music video is her love letter to New York City and the places that molded her into who she is today. Spots like Baby's All Right, Pianos, Union Pool, and more are highlighted and the sentimentality she has for them is discernible. The emotion in her voice paired with an upbeat progression, impassioned piano, and fuzzy guitar is incredibly earnest and coaxes the listener to contemplate their own growing pains. So far all of the singles from Van Etten's upcoming album Remind Me Tomorrow have been notably reflective and it's evident that she's reached a point in her life where she's become confident in the woman she is today.
:: David Bowie ::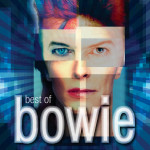 David Bowie was, in so many ways for so many people, a bona fide icon. He epitomized rock and glamour and the marriage of the two together, metamorphosing throughout his career into an otherworldly supernova of a being. Born in January 8, 1947 and passing away from a secret, 18-month-long battle with cancer just two days after his 69th birthday on January 10, 2016, this particular week always seems to hold a bit more weight—especially for those who call Bowie their "favorite."
Bowie, for me, is all of the aforementioned. He helped misfits like me feel as though being a misfit was just being special, and being special didn't make you a misfit at all. He championed abnormality and gave a voice to those who felt like they didn't properly belong anywhere.
As this week got underway, with Bowie's birthday on Tuesday and death day on Thursday, it was nearly impossible for me to listen to anything other than his entire discography. And while I love all of his songs, I found myself particularly drawn to a few in particular: "Modern Love," the first Bowie song I ever heard — and still arguably my favorite of his; "Lazarus," Bowie's farewell letter to fans that holds heavier weight now in retrospect; "Everyone Says Hi" and "Slow Burn" from the vastly underrated 2002 album Heathen; and "Loving the Alien," another underrated gem from Bowie's 1984 album Tonight that was initially just released in the UK and elucidates his intense dislike for organized religion.
These songs personally best represent the Bowie that I know and love, and categorize the man and the myth in a way that feels the most impactful for me. This second week of January always feels strange—but, that's probably how Bowie would have liked it anyways.
:: Mark Kozelek – Mark Kozelek ::
While waiting for artists to really kick into high gear releasing new music this year, I've been trying to explore things I may have missed from last year or prior. Mark Kozelek is so prolific that it can be difficult to keep up with all of his releases. With albums that have more in common with diary entries than traditional records, his most recent self-titled record Mark Kozelek has its moments that drag and moments that force you to follow. It's difficult to figure out which is which, but as Kozelek's tension begins to rise like in moments of "666 Post," you can't help but feel compelled even if he's just telling a mundane anecdote.
:: "GOKU" – Jaden Smith ::
Alex Killian, Foster City, California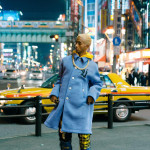 Jaden Smith's "GOKU" dropped in October, but having just discovered it recently it's been my latest hype song and go-to track. It holds plenty of references to the world of hip-hop as well as Dragon Ball Z, plus some wicked smooth bars over a beat that hits hard. I love Smith's aggressive but somewhat nonchalant style of rapping and his quick pace. It works especially well over the track's heavy beat that sits squarely between the worlds of hip-hop and electronic. His wordplay is sharp and subtle, too, most noticeably on the chorus.
My credit card didn't go through
I'm ballin'
I feel like I'm Goku
The line equates Goku's "charging up" to too many items being charged to Smith's card, which makes him feel like the hero himself. He even samples a yell similar to the one we hear when Goku is powering up in the show. I really appreciate how smart, fun and witty this track is when you stop to think about it. The attention to detail definitely speaks to Smith's young and thoughtful mindset, and I'd argue it makes him one of the most innovative voices in hip-hop. On top of it all, "GOKU" is a straight up banger perfect for anytime I need some charging up myself, and that's the reason it's in my heavy rotation right now.
:: "Timebomb" – Walk the Moon ::
There's a soft spot in my heart for Walk the Moon and their bombastic revelry: I spent the summer of 2014 waking up to "Shut Up and Dance," and I have no regrets. It therefore comes as no surprise that I have already fallen head-over-heals for Walk the Moon's brand new song "Timebomb," an explosive shout-your-heart-out singalong full of the band's familiar pop passion. An ode to long nights of camaraderie, love, and revelrie, "Timebomb" is pure dance-pop euphoria. Walk the Moon – or should I say, WALK THE MOON – have embraced their larger-than-life identity, and
Who tripped the red wire out of the blue?
Swept off my feet, said, "God save me now"
How many people there in a dark room?
Swept off my feet, said, "God save me now"
Is it real love? Is it real love?
Ti-ti-ti-ticking like a time-bomb
I can feel your, I can feel your heart
Ti-ti-ti-ticking like a time-bomb
:: "Juice" – Lizzo ::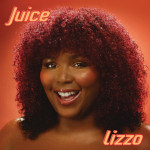 "Juice" has been on heavy rotation since it's release last Friday. Lizzo has a way of giving a song that old school funk while still twisting vibes that are as new as 2019. Sliding in slang and making it her own like, "No I'm not a snack at all baby I'm the whole damn meal" is what makes Lizzo the artist that everyone is claiming as their "mood." Aside from the clever references and catchy beats, Lizzo's voice has an attitude that refuses to be ignored. She is the artist, and this is the song, that you play when you just want to turn the volume up and feel good. So I advise you put it on and do just that.
:: "Kingston" – Faye Webster ::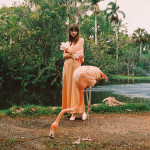 Silky melodies and lush soundscapes clash together to form "Kingston," an ethereal single from Atlanta based singer-songwriter Faye Webster. With "Kingston," Webster dives into whimsical guitar melodies that create this enchanted sphere where hazy summer love takes center stage. Hints of a slight country twang are scattered throughout accompanying the groove filled beats from saxophones, percussion, and even the organ. Webster has packed an immense amount of sound into her track, and none of overshadows one another, allowing them all to blend together in a seamless fashion.
Baby tell me where you want to go
Baby tell me what you want to know
Give you everything I have and more
The whimsy brought upon in the track is only accentuated through her self-directed music video. The viewer sees Webster in many locations, each with their own sense of serenity attached to them. One moment she is swaying with flamingos and the other she is gracefully ice skating in a trio, adorned with a shimmering sequined costume that aides in promoting the dream-like world Webster has created. Her directing skills are impressive, and she brought "Kingston" to life with the perfect imagery that elevated an already tremendous track into something greater.
:: "Better Than Me" – Ten Tonnes ::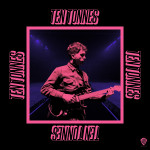 Ten Tonnes' first release "Lucy" turned heads in 2016, providing a glimpse of his ability to delicately craft infectious tracks which intertwine refreshingly breezy melodies and inventive lyricism. Follow up tracks "Lay It On Me" and "G.I.V.E" further cemented Ten Tonnes' position as an exciting artist to watch.
Joining those two tracks on his debut album (due for release this April) is "Better Than Me," which compels with its relatable lyrical sentiment that's best embodied in the track's anthemic chorus. The song serves as a fun yet stirring reminder of the euphoric joy that can sometimes be found in the confusion of navigating your own identity and the complicated nature of romance.
Ten Tonnes is unashamedly an artist that places a great emphasis on constructing tracks that are centred around bold, catchy choruses but he still manages to showcase an amazing aptitude for crafting observantly witty lyricism throughout the entirety of all of his tracks.His anthemic tracks feel purpose made for echoing around the cavernous expanse of absolutely colossal venues. Having already graced the likes of the Wembley Arena multiple times, as a support act, he's definitely no stranger to entertaining thousands. With his array of brilliant captivating tunes, with more on the horizon, it's likely he'll soon be entertaining humongous crowds, which will gleefully sing-along to his expertly crafted choruses, in his own right.
:: Songs from Primal Heart: Reimagined – Kimbra ::
There is nothing I respect more than an artist who is able and willing to play with their own music. It's often surprising to me how rarely musicians rearrange their songs, preferring instead to placate fans by repeating their music verbatim so that people leave a concert saying, "Wow, sounded just like the record." What, I ask, is the purpose of this? Fortunately for me, we have Kimbra, alternative pop queen from New Zealand. Kimbra's latest offering, Primal Heart (released April, 2018), is a new peak of maturity in her sound. It's polished, unique pop music. The production is impeccable. But in October, she released an EP entitled Songs from Primal Heart: Reimagined. Here, she takes four of the album's most upbeat, poppy songs and pares them down their most minimal form – "Black Sky," "Everybody Knows," "The Good War," and "Hi Def Distance Romance." The EP is almost entirely acoustic, which is new for her. Instead of her usually layered and highly produced sound, we get a more pure Kimbra. Acoustic bass, guitar, and piano populate the songs, which recall her jazz background. "Everybody Knows" is reharmonized into to a less poppy chord progression, and the result couldn't be more beautiful.
:: "Bet" – Mereba ::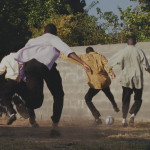 Mereba, LA-based singer, songwriter and producer, made her debut back in 2013 with Room for Living, a self-released EP. Since then, she's released Kotton House, Vol.1 in 2017, and four new tracks, "Black Truck," "Planet U," "Late Bloomer," and "Bet," most recently in 2018. "Bet" and "Late Bloomer" are reminiscent of Mereba's 2013 EP Room for Living singer-songwriter vibes as they are grounded and guided by guitar, while "Black Truck" and "Planet U" lean deeper into a hip-hop feel with their emphasis on synthesized beats and sounds.
Beginning with, and maintaining, a dreamy arpeggiating guitar line, "Bet" builds in intensity with slide-guitar riffs and ethereal vocal swells supporting the build of the repeated chorus:
Heard from a bird that you
You're nothing but trouble
Just trouble
But I like how low you lay
And I'll let you in my day
Because I like the way you call me baby
Heard from a bird that you
You're nothing but trouble
"Bet" encapsulates what it means to adore and fear someone simultaneously; the romantic, intimate moments confessed lyrically ("I like the way you call me baby") are not enough to ignore the lover's reputation of being "nothing but trouble." The melodic chorus falls into hushed, spoken verses that are loosely indebted to rhythm in style that resembles "lullaby rap," a term Noname uses to describe her own sound. Mereba is influenced by a wide-range of genres, so her sound fluctuates from track to track, but her impressive command of language is consistent. Her unique poeticism brings depth to her music, especially on tracks like "Bet" that highlight her powerful verses with folky, dreamy instrumentation.
:: "Tyrone" – Erykah Badu ::
The groove laid down by OG soulquarian Ms. Erykah Badu called "Tyrone" was released in '97 as the lead single off her sophomore album, Live. It's Ms. Badu's jazzy alternative to a Dear John letter, but instead of saying goodbye she's saying, "Get. Out."  The difference is subtle, but important.
I think ya better call Tyrone (call him!)

And tell him come on,
help you get your shit
(Come on, come on, come on)
You need to call Tyrone (call him!)
But you can't use my phone…
Nothin' like the strong smirk of a wise woman to help you pick up, square off, and move forward into a fresh future.
:: "Wolf Totem" – The HU ::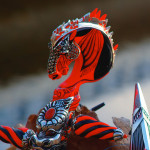 Once upon a time, Genghis Khan ruled the plains of Mongolia and beyond with an iron fist, forever changing the course of the modern world. Now, almost a millennial later, the conqueror's ruthless spirit returns in the form of "Hunnu Rock," a new, aggressive style of heavy metal music created by upcoming Mongolian band The Hu. You might be thinking that this is just another overseas group shamelessly copying Metallica and/or Slayer, recycling old clichés like speed riffs and breakneck drums. But cast your presumptions aside because The Hu is farthest thing from a knock-off band. One of the first things you'll notice about The Hu after listening to their viral hit "Wolf Totem" is their original instrumentation. Instead of just using the standard rock setup of drums, bass, and guitar, The Hu also incorporate traditional Mongolian instruments like the Horsehead fiddle, the Jew's harp, and the Mongolian folk guitar. But that is not all –– their lead singer TS. Galbadrakh is a throat singer, and this guttural singing infuses their music with mysticism and personality. This is music born out of a deep reverence for tradition and history, which feels seldom found within the American music scene nowadays.
:: "Cold War (Stripped)" – Cautious Clay ::
If you quit your job on a whim to pursue your lifelong passion of producing your own music, odds are you wouldn't be as immediate a success as Cautious Clay, who graciously drifted into our ears with his stunning debut, Blood Type. Otherwise known as Joshua Karpeh, Cautious Clay brings the same soulful, introspective depth of modern R&B artists like Khalid and ODIE. Clearly influenced by Frank Ocean's boundary-breaking, renegade style, Blood Type explores identity, insecurity, and interpersonal relationships through the lens of a twenty-something who's still figuring out how to forge his own path, on his own terms.
"Cold War" is a soulful, hazy lead single, brimming with emotional intensity and stream-of-consciousness honesty. Especially within this genre, there's something so endearing about male artists embracing vulnerability not only as an artistic tool, but as a strength. The stripped down version of "Cold War" leaves nothing to hide behind. Cautious Clay doesn't feel so cautious on this record, a simmering and sophisticated take on modern relationships, when growing up often means growing apart. It's simple and complex, fierce and gentle — everything that young love manages to be.
:: Pink Lemonade – Closure in Moscow ::
If you've got as much of a tolerance for prog-rock campiness as I do, you'll have found a few diamonds in the rough over the years, and for whatever reason our friends from the land down under have been churning out solid prog or prog-adjacent acts for the extent of the 2010s.
Closure in Moscow is one of those acts. Their sophomore effort, Pink Lemonade, is a sort of neo-prog-funk amalgam that has a surprisingly grounded valence in the malaise of postmodern alienation. Pink Lemonade is a concept album, but it's got the ethos of a not-concept album in that it seeks not to elevate, but to return to Earth…at its core anyway. Listen, it's still prog.
"Seeds of Gold" is the best song on the album, and I think there's a reason the new year brought it back to me. It's a song about escaping winter and blossoming, like seeds of gold that have a deep, as yet undiscovered vitality.
I meet with the winged things baying
And they feed off the winter lurking in your mind
As far as music, it's a strange and powerful mix of melancholia and pure funk. The chords, coarse and staccato, punctuate "Seeds of Gold" throughout and have a vigorous forward motion. For the outro, the guitarist gradually switches from minor to major, providing a heartfelt catharsis. Musically, Closure in Moscow managed to make the song a journey, one from uncertain winter to resplendent spring.
:: "Silence" – Brian Fallon ::
Sometimes it needs a different take for a song's meaning to truly land, and that was the case for me with "Silence," originally a Marshmello song featuring Khalid. Covered in April by Gaslight Anthem's lead singer Brian Fallon, it's a much needed track about finding peace during tough times. Marshmello's upbeat version is enough to make you boogie down right in your living room, but Fallon's solemn cover seems more in tune with the topic.
The low grizzle in his voice, accompanied by a simple acoustic guitar, piano and light drum really hammers home the important theme:
I found peace in your violence
Can't tell me there's no point in trying
I'm at one, and I've been quiet for too long
The pain seems to fit Fallon so well — and the lyrics seems to fit his sound even better — that it's easy to mistake the song for a new single (I certainly did). He breathes life into an old song and continues a message that needs to be spread in today's dark times.
:: Live DJ Set at Musikhjalpen – Jamie xx ::
Been a lot of house music in the house the past few weeks, with me finally giving Nicolas Jaar's Against All Logic effort, 2012-2017 one listen. Then two. And then three, four, five, six, seven and now somewhere up in the hundreds. I really liked the album; but it made me step back in order to find just why; reexamining EDM artists who have shaped my musical palette; Moby, Jeremy Underground and Jamie xx Smith, to name a couple. Except, I don't listen much to Jamie xx's live mixes; my love for that foppish curl and heartbreaking engine behind the xx stems from his epic debut, In Colour, and believe me: that was rotating all night at one point. The next day however, still on kick, I decided to look into more of his live DJ sets and found this near-40 minute gem of a video. It has it all; Sixties- and Seventies-soul spliced over snare-ridden drum machines, funk horns popping in just to dignify the song change; a couple of xx's own originals and a whole lot of awkward Danish dancing. And honestly it's worth it just for that. It's half a good mix for dancing and half /r/whitepeoplegifs incarnate. The only reason you'll stop is because you're bowling over laughing.
— — — —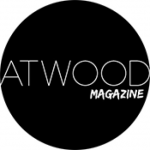 ---
:: This Week's Features ::