Atwood Magazine is excited to share our Editor's Picks column, written and curated by Editor-in-Chief Mitch Mosk. Every week, Mitch will share a collection of songs, albums, and artists who have caught his ears, eyes, and heart. There is so much incredible music out there just waiting to be heard, and all it takes from us is an open mind and a willingness to listen. Through our Editor's Picks, we hope to shine a light on our own music discoveries and showcase a diverse array of new and recent releases.
This week's Editor's Picks features The Staves, Antony Jeffares, TOBi, Sarah Proctor, Beau, & Lanterns on the Lake!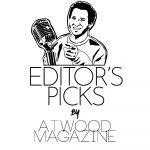 — —
Rising with a tidal wave of inner strength, The Staves' "Good Woman" is a soul-stirring homecoming. Touching on themes of womanhood, sisterhood, motherhood, and so much more, the opening and title track off the band's forthcoming fourth album finds the Staveley-Taylor sisters in fine form and sounding truly better than ever: A wash of stunning vocal harmonies falls gently on and around the ears as the English indie folk trio weave together a dazzling, intimate outpouring of mores and personal values. It's the kind of song you internalize for yourself and no one else; a song whose lyrics you shout at the top of your lungs, and repeat quietly to yourself at night.
Will you say what you want
And you never go back
My song is a song
Even buried in the black
Well, I cover my mouth
And I straighten my back
Well, I cover my mouth
And I straighten my back
I'm a good woman
I'm a good woman
Be kind
I'm a good woman
"Good Woman" is a mantra and a declaration – an assertive mission statement setting the tone and pace for all that's to come from The Staves this year and next. Easily one of the UK's best acts and a definitive artist-to-watch, The Staves have always known how to enchant – but never before has their tapestry of sound felt this powerful, emotional, and purely evocative. "Good Woman" is a hard-won anthem – an unapologetic reintroduction that puts Emily, Jessica, and Camilla Staveley-Taylor in the driver's seat once and for all.
"Wrong/Loss"
Antony Jeffares
Antony Jeffares' debut single just celebrated its first birthday a few weeks ago, but it's brand new to me and that's all that matters. I actually discovered "Wrong/Loss" earlier in the month thanks to a deep dive into Ezra Vine, the musical moniker for New Zealand's Joe Faris (his 2015 single "Celeste" remains one of my favorite songs to this day). A well-established producer, Faris worked with Jeffares on this introductory song, and all I can say is that the pair made true magic together.
A nostalgic, bittersweet indie pop immersion, "Wrong/Loss" rises from cool waters to a urgent exclamations like a glorious George Michael anthem; accompanied by a cinematic soundscape dotted with glistening guitars and pulsing drums, Jeffares pours his heart into a song that leans into inner pain, embracing it for what it is and holding onto that feeling that means you're viscerally alive:
Wrong
Not a place I belong
Not a friend I can love
But it's all I seem to know
Loss
Not the story I wanted
Not the fight nor the forfeit
But it's all I seem to know
A track of truly timeless beauty, "Wrong/Loss" is utterly divine – an majestic, reverb-laden indulgence of deep feelings. We come away from it not with a stinging sense of emptiness, but in fact with the resolve to move on and persevere: To live with our pain, rather than in it or around it. Based in Auckland and originally from Tauranga, Antony Jeffares has a strong and promising future ahead of him. If this is the starting point, there is absolutely no telling where he might go. Subsequent singles "We Carry On" and "Misery Under the Sun" (the latter of which released this past February) find him continuing to sing from a place of depth and nuance, owning every inch of his vocal finesse while exploring the R&B and dance pop spaces.
But I'll always find myself coming back to "Wrong/Loss." This song just has it all.
All I wanted was
Too much to ask
Just to hideaway
Get away my way
From my past
But it's coming round again
And I need Your way
Got to bleed again
Brampton, Ontario's TOBi is in his element on "Made Me Everything," a dramatic and soulful overhaul of obstacles and anything else that might be standing in the way. Unapologetic and impassioned, the song highlights the singer and rapper's clever and compelling wordplay, his effortless flow and toyings with rhythm and rhyme, and much more. Set to a funky, deep groove and featuring a sample of Charles Moose Amos and Tony Milen, it's joyous indulgence that encourages all of us to take a moment and celebrate ourselves.
Usher said "you don't have to call"
But you have to call
My schedule too busy to be tacking on
Ouu got your bae watching like I'm Hasselhoff?
Can't ignore, going for your Mrs. like I grabbed a board
Border agents paranoid so much back and forth
I touched down in New York Eli Manning boy
All my life I got off on the 13th floor
Grateful for these blessings till I'm seeing plenty more
That's for sure
Hmmm shooting it lights out
Came out the mud
A diamond in rough
Just gimme a wipe down
Shining bright till the lights turn out
Salute me when you see me man
Salute me when you see me
Goddamn
A standout single off his recently-released sophomore album ELEMENTS Vol. 1 (Same Plate Entertainment / RCA Records), "Made Me Everything" succinctly captures TOBi's rising talent – showcasing his ability to turn personal experiences into universal messages folks of all walks of life can not only relate to, but bring forward with them. His chorus speaks to owning one's pain and trauma, and recognizing that these parts of our history define us and can ultimately shape us for the better:
The pain made me everything I am
Took everything I got right up to the top
Aye! you ain't got the bandwidth to handle this
You ain't got the bandwidth to handle this..
Well spoken for a black man
That's how you serve a compliment with your back hand
Routine stop ain't no talking back
Save your breath keep your two cents and invest in a dash cam
I been a menace since back when
Sleeping on me you get smack cammed
Keep it g, would you rather be
A never was or has been?
I put it down put a towel on it
In out them walls like the house haunted
I'm looking down but I never look down on her
I put a crown on her, yeah
The kids are fed
The money is long
The head is good
The future's bright
The crown is heavy
The dash is wood grain
A long way from young dumb misunderstood
A long way from home strong how I still came
Another song that recently celebrated its first birthday, Sarah Proctor's debut single has been weighing heavily on me for a year now and I need to get this song out of my head and onto the page. "Lay Down" – an overhaul of emotion and the absolute highlight off Proctor's 2020 debut EP Show Your Love – is a stirring indie folk track with a soulful lean, recalling the likes of Daughter and early Broods but adding a little kick to the downtempo sound. Achingly evocative and incredibly heartfelt, "Lay Down" is melancholy, muted bliss for all who listen: A track that will get you in you feels, in all the right ways. And while it took me a year to find the right words to express this song, take that only as a testament to its insurmountable presence: I kept coming back to it, time and again, replaying it in my head so as to figure out what it was about it that stirred me so.
Sick of being broken by the faithless
Nothing hurts as much as losing hope
'cus we don't even talk enough to talk about it
When you take my mind my body runs cold
ooo ooo ooo
Nothing can save me
ooo ooo ooo
I drown in my daydreams
ooo ooo ooo
If love is our enemy
Lay down next to me
As is usually the case, there is no one magical moment in the song that makes it so special. Rather, Proctor's effective development of mood makes "Lay Down" an incredibly alluring journey into one's intimate, darker depths – a space where we can sit, think, and feel for however long we deem necessary. Such visceral vessels only come around every so often, and "Lay Down" is most definitely one such release.
I haven't been able to get this song – or its strut – out of my head ever since I first heard it. After five long years, New York City duo Beau returned in September with a feverish anthem we'll be dancing to for years to come. It's electric, immersive, and altogether intoxicating; a pulsing, expressive indie rock indulgence laced with an alluring devil-may-care post-punk attitude, "Dance with Me" is reckless in all the right ways: An invitation to throw our cares away and thrive on the dance floor from dusk 'til dawn, or until they kick us out.
i'm following the footsteps of a crazy person
and i'm lost in my mind
you know that i lost it
but I can't define all the things it's cost it
move from the left, to the right
to the front, and then back
turn around – don't get hurt
most of my life,
well most of it's been free
isn't that how it oughta, oughta be
Now more than ever, we need a reason to dance – a vessel through which we can let ourselves go, get loose, and just vibe in the moment; to recognize what we have, who we have, and all the goodness in our lives. "Dance with Me" is that long-sought release: The soundtrack to our existential crisis and a necessary catharsis. Let this song wash over you – it's an intoxicating, invigorating experience. Maybe, like me, you'll be compelled to get up and dance like nobody's watching.
"The Realist"
Lanterns on the Lake
Cinematic and yet terribly intimate, Lanterns on the Lake's "The Realist" hits with a soft and subtle punch to the gut. "You know I dream in Morse code," vocalist Hazel Wilde sings solemnly from the start. "And I've seen my fate in the veins of a marble sink, white and blue." Wistful pianos and soaring strings rise with a swell of emotion as the English band weave together a musical moment of silence: An invitation for somber reflection. Like a beacon of warm, inviting light in a foreboding, oppressive darkness, "The Realist" beckons us forth through beautiful, breathtaking instrumentation and arrangement.
It's a song full of nuance and sonic color – as endlessly enthralling as it is haunting and majestic. "The Realist is a song about being a dreamer, clinging to a vision and following your heart – even when that path can seem deluded to others," Hazel Wilde explains. "It was one of the songs that didn't make it onto the (band's 2020) album Spook The Herd as it didn't fit sonically or narratively. It felt like it came from another place. So we began putting together this EP. We wanted to sculpt an intimate "headphones" record. One for the introverts and dreamers, the ones that still find beauty and magic in things. Recording some of the songs over lockdown in our homes helped in creating that world."
Wilde's chorus always strikes me: "This lonely tightrope is hard enough, don't pull me down."
There's something heartbreaking about this line – a sensation of loneliness in the act of clinging to one's vision at all costs. I don't find it discouraging, though; rather, I find it inspiring. It makes me proud to be one of those moths that need a flame – a person guided not only by principle, but by dreams.
— — — —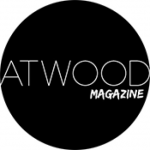 :: Editor's Picks ::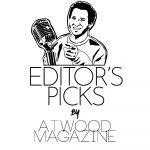 ---