An homage to a crow that died mid-flight, Ward White's dreamy "Canopy" takes two steps back to appreciate life's beauty and utter chaos.
— —
Life is fragile, a soft and fleeting miracle that comes out of nowhere and leaves just as surprisingly. The true magic lies not in our comings and goings, though, but rather in the in-between. Nevertheless, sometimes the ending of a story is required in order to appreciate its tale. An homage to a crow that died mid-flight, Ward White's dreamy "Canopy" takes two steps back to appreciate life's beauty and utter chaos.
Tumbling through the clouds
A crow broke the canopy
His spiraling, weighted-down,
lopsided trajectory resolved
In concrete and Azaleas
Flightless, and emptied of his rage.
Listen: "Canopy" – Ward White
---
Atwood Magazine is proud to be premiering "Canopy," the lead single off Ward White's  upcoming sixth album, Diminish (independently out 11/2/2018). Sounding often like a stripped-down version of early David Bowie, Los Angeles-based Ward White is no stranger to the weird or the wild – his artistry indulges in lavish, rich melodies, deep reflections, and philosophical musings. Despite the bright sounds that abound on his new album, the record's contents are quite somber. Diminish finds White contemplating mortality and death through a number of vignette-like songs, each one representing another step in the endless road to enlightenment.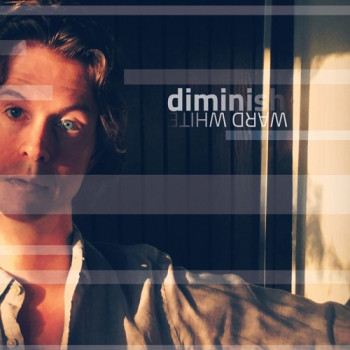 Resting up from the road
Emptied and filled again
Hazy sun filters in; What must the end be link for those
Who left the breakfast dishes?
Pillars now broken and decayed.
"Canopy" has quite the unique story behind it. "I watched a crow fall stone dead out of the air, crashing through the branches and smacking the concrete," Ward White tells Atwood Magazine. "It was an odd juxtaposition, the airborne suddenly weighted. It didn't glide gracefully in descent; it fell like a honeydew from a helicopter. The end for this bird had probably been imminent, but the finality of the fall was shocking. Happens that way with people, too. Nobody grabs their car keys and heads to the dry-cleaners expecting they'll never come home."
White seems to be saying that the living do not, and cannot truly prepare for death. Indeed, how could we? It is our only true exposure to finality in this world, and not one we particularly indulge in or take to fondly. Death comes out of nowhere, even if you know it's coming. Its impact is surreal, and then it's deafening. It demands our attention, but why give it our time now when we will surrender later, and it can have us for an eternity?
Most in White's shoes would not take so curiously to a bird's final flight and crash. White, meanwhile, takes a valiant opportunity to relate the weakness and fragility of our transient lives. He opines on the nature of our goings, as well as our relationship with (that which we ascribe) the untimely. "What must the end be like for those who left the breakfast dishes?" White sings innocently, his penchant for life shining through heartfelt and searching lyrics. "Pillars now broken and decayed."
White explains: "I wrote "Canopy" as an interstitial piece – a sort of bridge between two songs – which accounts for its brevity. Thematically, though, it touches the album's primary nerve; Life's descent may be gradual, but eventually you gotta hit the ground."
Ashes to ashes, dust to dust, canopy to earth. Ward White's new song "Canopy," while brief, is a nonetheless powerful depiction of life's fragility. A wake-up call and a reminder to marvel at what is before it's gone, "Canopy" encourages us to consider our own last flights, and perhaps what we can do, if not to prepare ourselves, then to enrich our lives while we have them.
Stream Ward White's new song exclusively on Atwood Magazine!
— — — —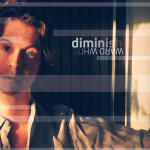 ? © Heidi Adams
:: Stream Ward White ::