Every Friday, Atwood Magazine's staff share what they've been listening to that week – a song, an album, an artist – whatever's been having an impact on them, in the moment.
This week's weekly roundup features music by Shungudzo, Jimi Somewhere x Kacy Hill, TWICE, Valencia James, Front Country, Xelli Island, Airports, Julietta, Ceara Cavalieri!
— — — —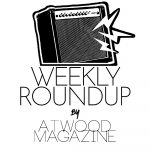 — —
—
:: "It's a good day (to fight the system)" – Shungudzo ::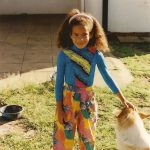 Shungudzo's uplifting new anthem is a call to action built on love, justice, and a steadfast belief in humanity; I've seldom felt so inspired by a song to act out of love, rather than anger. "It's a good day (to fight the system)" arrives today as the first of three songs taken off Shungudzo's debut album, I'm not a mother, but I have children. Entitled I (motsi), this Shungudzo's initial 8-minute release is a stunning reintroduction to the Zimbabwean artist and her singular voice: And while Atwood Magazine readers may be most familiar with her through her membership in Los Angeles-based collective Age.Sex.Location, her solo artistry is incredibly compelling in its own right: A blend of meaning-driven poetry and progressive activism set to an invigorating soundtrack.
"I wrote "It's a good day (to fight the system)" as a way to express that, although the fight for justice and equality we are in can feel heavy at times, what we are striving for — what people around the world are striving for — is joy," Shungudzo tells Atwood Magazine. "The joy of a life whose fullest potential can be reached without hitting systemic roadblocks. The joy I feel seeing people stand up to the systems that oppress them. The joy of the idea that future generations won't have to fight the same fights we're fighting — if we keep fighting. I try to remember this joy every time things get heavy again, and I hope this song brings joy to you."
JOY. That's all we want: A chance to love life, to live a life of love. Few songs better exemplify this inner truth than "It's a good day (to fight the system)." Maybe this can be part of your soundtrack on your way to the polls this Election Day; maybe it will make the permanent of your sunshine playlist. However you hear this song, Shungudzo promises to fill your world with light; your day will be a little brighter thanks to her beautiful song.
:: "Jesus" – Jimi Somewhere ft. Kacy Hill ::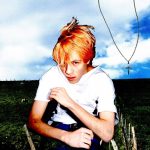 Angsty and soothing all at once, Jimi Somewhere's September release "Jesus" has been helping to keep me calm as 2020 gets increasingly chaotic and tense. An interesting mixture of ethereal soundscaping and heavy, grounding vocals and drums, "Jesus" feels like an untethered revealing of tension longing to come out and roar its head. Jimi Somewhere – aka Norwegian22-year-old artist Benjamin Schandy – sings as if he's lost at sea – swimming but going nowhere, without any land in sight.
I dont know what to believe in anymore
I dont think i can save you
I haven't prayed in a couple years now and i
Dont think that i am brave enough
And i never met Jesus
So you're the closest to heaven
That ill ever come
All of my pieces
Are gone in the setting sun
I follow the feeling
Which left me out in the dust
I don't know who i can trust
Anymore
It's angst personified: Tension without the possibility of release. "'Jesus' is a song about a lot of different things, but overall it's about frustration and feeling lost," Schandy says of his song. "I grew up Christian, but as I grew older I felt that my faith was more based on routine and tradition than personal belief. Slowly I fell out with the church, but I still felt like every time I did something that didn't align with the values I grew up on, it would affect my life in a negative way. So, I've been trying to find the balance there. I really think regardless of faith and what you believe, we all can learn from Jesus. To accept everybody, be honest, be open, love everybody & bear no judgment. The church itself also often seems to forget that part."
I'm all for youthful tempests, and this is most certainly a youthful tempest. The longing of an end in this song perfectly captures my feelings toward 2020: Please let there be some relief and a light at the end of this very long and narrow tunnel!
Give me some time alone
I'll find where i belong
Like the sun and the son
I know that i am strong
i need a place to breathe
i need somewhere to run
i need to buy a gun
so i can set it off
:: Eyes Wide Open – Twice ::
It may come as mild surprise to English speaking audiences, enamored as they are with acts like BTS and BLACKPINK, that the best selling girl group of all time is JYP Entertainment's Twice, whose second studio album (or fourth) Eyes Wide Open marks a significant juncture for the band on multiple fronts. With a catalogue originally laden with bubblegum pop dancefloor hits, 2019's "Fancy" perhaps alluded to a change in image for the group which 2020's "More and More" confirmed, and now Eyes Wide Open expands upon.
Eyes Wide Open makes an immediate impression with its more mature sound, leaning further into minor chords than perhaps ever on a Twice record. "Hell in Heaven" is the perfect example with its Latin percussion, sultry Latin melody, and a cadence built of guitar harmonics and syncopated rhythms. So too has their physical image changed, the album cover showcasing the nonet of Nayeon, Jeongyeon, Momo, Sana, Jihyo, Mina, Dahyun, Chaeyoung, and Tzuyu in 90s-style power garb, as if headed to an important shareholder's meeting for Circuit City. It's unclear how much of this change is artistic and how much is marketing to expand the group's reach – kpop can often be subject to a particularly brutal capitalistic logic exceeding even the exploitative model of the US music industry. Regardless, the girls pull off their new album with endless panache and ear-worm hooks.
:: "All the Waves" – Valencia James ::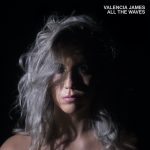 New dark-pop single "All the Waves" from New York born Valencia James carries the up and down waves of life. The now Sydney based artist has a few hundred thousand streams, and it's not hard to see why. The track contains an assortment of production and elements cleverly reflecting the ocean itself, as well as her atmospheric voice, a mix of changeful pitches and haunting backing vocals.
The lyrics expose her most vulnerable feelings and smartly use the ocean as a metaphor. Valencia says that the hardships and "hits" she has taken over her life are "likened to a succession of waves breaking over me." The song is utterly unique, and will take you on a current of hypnosis amongst the vocals and instrumentation. Take a deep-sea dive into this song, it will help motivate you to push through the tidal blues of life.
:: "Ghosted for the Beach" – Julietta ::
'Sometimes I wake up not wanting to tell a story that's my own but just fantasize about one that isn't,' says Los Angeles-based singer Julietta. Man oh man… can we not all relate to that one. None of us have been able to live the life we've wanted to in the past few months, and we've surely all dreamed about getting the chance to travel some and enjoy greener pastures. That widespread relatability works in the service of Julietta's new single, "Ghosted For The Beach," a song that's essentially about dropping everything and running away to something new– a concept that's reinforced by its music video, most certainly.
But really, this song would function well in just about any context. Julietta is an alluring vocalist, and her production team at +1 Records has serviced her a strong nu-disco beat saturated with pulsating synths and bass sounds. "All your life, you have always waited for it/ All your life, you can't find a reason for it," Julietta sings. In other words: just up and go. It's an appealing sentiment, and it's more than enough to make "Ghosted For The Beach" a keeper.
:: "Bad for You" – Xelli Island ::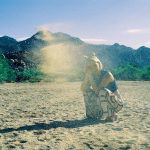 Ever crush on someone so hard you know there is no way of denying those intense feelings? Pensive pop artist Xelli Island knows that well and expresses that devotion in her new single "Bad For You". The dreamlike track concocts a light, ethereal vibe through gentle, twinkling soundscapes and silky falsetto.
The half-Filipina, Detroit native, made the move to sunny Los Angeles with little money in her pocket, but big dreams. Her offerings take inspiration from her unique life experiences. From being brought up in Michigan yet also visiting family in the Philippines, it has allowed her to view life through a rare lens making her music so magical. Xelli Island's lyrics stunningly narrate all the beauty this world has to offer, but also the hardship and struggle as well.
:: "LOSER" – AIRPORTS ::
Sydney based AIRPORTS drops new lively track "LOSER." The undeniably, polished pop tune entails the deflating experience of rejection amongst comical and comforting lyrics. Has anyone ever declined your endearment for them? This song will make you want to revoke the offer you first made and stroll away empowered.
The pop-punk mood elevator is the perfect "fun & sarcastic take on the drama" says AIRPORTS' Aaron Lee. Each and every element was generated solely by the in-demand Aussie himself – impressive right? From the electric, harmonious vocals, ineradicable hooks and collections of deliciously electro-pop production. If you want your ears to smile and your body to dance listen to this, it works wonders.
:: Impossible World – Front Country ::
It's Thursday morning. I woke up too early and thus am having a bit of a rough start to the day… but how incredibly effective and energizing it is to come across the band Front Country, whose brand new album Impossible World has breathed life into my morning in wondrous ways.
Melody Walker, Adam Roszkiewicz and Jacob Groopman have made the most of their stay in Nashville, where they recently relocated after having originated in the SF Bay Area. The first album they have conceived in their new home city makes for an incredibly pleasant and soothing listening experience. To thank for that are the lush vocals of lead singer Walker and the seamless incorporation of numerous instruments, with particular emphasis on strings like the guitar and mandolin. What also makes the album an uplifting listen is its positive themes: the track "American Dream" encourages listeners to believe in and pursue just that, while lead single "How Do You Sing" details how to surmount emotionally challenging situations in life.
Impossible World has more than redeemed my morning; it's made me hungry for more! Keep up the fine work, Front Country.
:: "Damn" – Ceara Cavalieri ::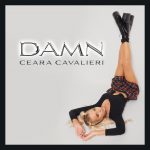 Many of us have experienced the headache of dating a guy who is completely full of himself. A guy that thinks he is God's gift to women. Well Ceara Cavalieri's latest track "Damn" is about exactly that as it details dating a self-absorbed, con artist with an inferiority complex. With glittery synths and soft yet assertive vocals, this fiery track is her way of getting out her pent up emotions as she opens up about her relationship deception.
The 24-year-old pop artist has a deep love for her craft, pursuing music full-time. As a child Cavalieri discovered her passion for singing early on and hasn't stopped ever since. Singing and songwriting has been her outlet for releasing her most vulnerable feelings and overcoming shyness. Now she has grown into a charismatic and confident talent, creating music bursting with attitude.
— — — —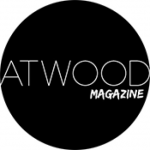 :: Weekly Roundup ::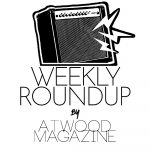 ---
:: This Week's Features ::
---