Atwood Magazine is excited to share our Editor's Picks column, written and curated by Editor-in-Chief Mitch Mosk. Every week, Mitch will share a collection of songs, albums, and artists who have caught his ears, eyes, and heart. There is so much incredible music out there just waiting to be heard, and all it takes from us is an open mind and a willingness to listen. Through our Editor's Picks, we hope to shine a light on our own music discoveries and showcase a diverse array of new and recent releases.
This week's Editor's Picks features Arlie, Selah Sue, Orion Sun, Sports, ginla, & Call Me Loop!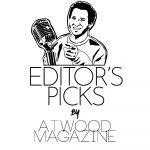 ---
Here's the thing about "karma": It's a phenomenal pop song. For the past six-plus months, every time I got some soaring guitar riff stuck in my head, I first checked to see if it was one of Arlie's. The Nashville band led by Nathaniel Banks, Arlie have an exceptional ear for catchy licks, and last year's summer single – their first since 2018's Wait EP – is an especially radiant and rollicking affair. Impassioned and unapologetically dramatic, "karma" comes to life with buoyant, bubbly lines that thirst for release. Cascading upwards, these streams of warm sound seem to eek their way higher and higher, until Banks and co (Adam Lochemes, Carson Lystad, and Ryan Savage) ultimately flood the airwaves with a cinematic chorus full of tension. Only at the very end do they give us that sweet resolve we've been after.
College hall's no place for a study date
You couldn't look yourself straight through the mirror
Wasn't my fault to egg you on, I couldn't wait
I should've known you, couldn't hold your own liquor
It's a shorefire but your daddy wouldn't pay
He finds out, I'm going down undercover
You know the truth is loving you was not a mistake
But that's a lotta bad karma
I wouldn't make a bad father
"'karma' is both narrative-driven and pure emotional catharsis," Banks says. "It's easily the most 'country' and simultaneously the most Warped-Tour-mosh-pit-ready song on our upcoming album. The song tells the story of a pregnancy scare that brought an already tumultuous relationship to the breaking point."
Between Arlie's emotional lyrics, Banks' evocative vocals, and the entire band's irresistibly dynamic performance, "karma" hits hard. It's a rousing anthem, a means of escape, a roar of revelry, and more: At one point later in the song, Banks sings, "Oh freedom, oh freedom, like a heartbeat can drive you mad. The thunder outside drowning out my visions of what we lost and what we had." This song is all about being steeped in turbulence, and that feeling when you're in the middle of a storm, everything is falling apart, and all you can do is watch and hold on for dear life.
It's a powerful seduction: The kind of music that you keep crawling back to again and again, until you put it at the top of your Editor's Picks column. Without a doubt, "karma" is a diamond in the rough: A feverish, radiant indie pop upheaval ready to rock n' roll all who listen. Arlie's forthcoming debut album promises to be one of my most anticipated debuts of the year, and I'm sure I'll this song will keep playing on repeat in my mind, despite me finally putting words to this dazzling rush of feeling. If you're not listening to Arlie, you're missing out on something special.
Selah Sue's reckoning with antidepressants is hypnotic, yet surprisingly agile: A soulful, smooth R&B indulgence (and I mean that word, in all its colors) that reveals itself to be a glistening, groovy pop jam. The latest single off the Belgian artist's forthcoming album Persona (out March 25), "Pills" is an incredibly personal lament highlighting the artist's experience with antidepressants: Drugs that help us live with our natural chemical imbalances, mediating life's low lows – but also its high highs. Sue sings over an undulating beat and glistening, sultry soundscape:
I can't do it
Can't feel a thing, I'm numb
All I do is wait
Is there something wrong with me?
Honestly I don't
Get as high
When I medicate
And I can't go on like this
Oh I blew it
I think I took out the fun
Empty as hell
Made me lose my attitude
I know I won't get as high
When I medicate
And I can't go on like this
I'm useless
Someone wake me up from this life, yeah
"In this song, I imagine myself partying on the dance floor, but apathetic because of the pills, unable to feel anything," Sue tells Atwood Magazine. "The medicine has a strong stabilizing effect on me, which in normal times, I don't find it to be a big deal, especially since I need it. But at a party with friends, the effects aren't pleasant: it's as if I'd lost all emotions."
There's a poignance in realizing that our helpers can also be a hindrance: You must accept this loss, while everyone around you seems to be able to deal with everything just fine on their own. "Pills" is impressively mature considering its subject matter, and despite its inherent melancholy, Selah Sue finds a way for her song to rise and shine. Her chorus is a rallying cry we feel deep inside – visceral, vulnerable, and utterly enchanting:
I wish that I could feel something
But the pills do what they do
I was dancing on the ceiling
Now I can't feel nothing new
I have been patiently waiting for new music from Orion Sun since 2020's sophomore album Hold Space for Me, and as expected, the Philadelphia singer/songwriter, multi-instrumentalist and producer did not disappoint. Following last year's "concrete," the dreamy "dirty dancer" arrived this weeks as the second single off the artist's forthcoming new project, Getaway. A song dwelling in feelings of inadequacy and insecurity, desire and longing, "dirty dancer" flows gently and with a kind of aching tenderness. Orion Sun's poetic lyrics paint a stirring portrait of restless inertia as her silken voice so strikingly captures the feeling of being on the outside, looking in:
You got me waiting at the corner
Waiting at the red light
Waiting at the crosswalk thinking of you
Waiting in line at the grocery store
Waiting for an Uber thinking of you, look…
I'm a dirty dancer
If only I could pull my pants up
I just wanna be the one you want to dance with
Forget all that bullshit
Let's just focus on this
I just wanna be the one you want
To move with
Want to groove with
To move with
Want to dance with
"'dirty dancer' is about feeling like you're not good enough," the artist explains. "The thought can really consume your mind. It's about working on my shit for me, but also so I can love the best way I can, not just the best way I know how."
This is a song for when a light haze covers up the sun, and though its rays find little holes to poke through, you know you'll never feel the full radiant warmth shining on your face that day. Beautifully immersive – a world unto itself – "dirty dancer" is an exceptional, impassioned outpouring from a naked soul.
They sing about feeling tired, but I think they're wide awake here: Indie pop duo Sports have never sounded as good as they sound on "Damn I'm Tired," taken off their newly released album, Get a Good Look (out February 11, 2022). Another soundtrack for sweet, shimmering dreamy moments of connection and catharsis, "Damn I'm Tired" swims through rich vocal harmonies, fuzzy, twangy guitars, and an ever present sense of nostalgic and angsty bliss.
I say I'm sorry
Your arms still at your side
Wish I could see it in your eyes
Let's be honest
I'm not on your mind
I don't wanna make you try
Damn, I'm tired of being nice
All it does is make me sad
I'm not gonna lie
I'm not gonna hide
And be someone else just to be loved all the time
"If love is the answer, I've got a question: If I'm not myself, who do you love?" Oof. Sometimes owning who you are will hurt you – but is it better to be yourself, or change who you are to fit another's mold? "Damn I'm Tired" decides embracing your truth is always the right answer, but it's a painful reckoning and a question we all find ourselves asking at some point in our relationships. A wellspring of emotions seem to collide on this song – there's a lot to take out of the lyrics' emotional turmoil and the narrator's anxiety, not to mention the questioning of one's own identity – but "Damn I'm Tired" truly isn't a tired song. Yes, perhaps the emotions are exhausting, but the song doesn't drag, and it doesn't put one to sleep; rather, Sports' music is a rejuvenating, invigorating immersion of sweet sonics and heart-on-sleeve admissions that bring us to a place of quiet wonder and solemn reverie.
"Carousel"
ginla ft. Adrianne Lenker
I've been using this song to help me calm down and enter a kind of meditative state ever since I heard it, and I must say, ginla do wonders for the ears and the soul. There's something so enchanting, yet deeply relaxing about ginla and Adrianne Lenker's vocals on "Carousel." Singing softly against a lilting acoustic guitar pattern, they weave listeners through a kind of existential crisis-esque lullaby.
"This song was written at the top of quarantine," ginla's Jon Nellen explains. "I was dealing with the ideas of mortality, consumption, life-planning, destruction – all things we were forced to confront in some way during the beginning of the pandemic. The idea is that all of these are revolving and evolving elements in life, like a carousel spinning in circles. I didn't plan on writing this but it sort of spilled out subconsciously in a couple days in early April."
On your own to settle down
All your stars have fallen off the shelf
Hope you choose as wise as you can
Blue skies drape the silver van I drive down 85
But I'm lost again
Long nights spent feeling sideways
You don't need to try and bend
Freeways help me to find but I see
That it's really all a carousel ride
The first single off ginla's forthcoming sophomore LP Everything (out March 25, 2022), "Carousel" may spin round n' round in our heads, but listen up, and it can also be a kind of dreamy deep-cleaning: The kind of tune that leads you into a vortex of rebalancing values and relationships. What's important in this life? Who's going to be there for you in times of need? These questions don't need to be the stuff of nightmares if we welcome them as a friend, acknowledging that our lives will likely always be in a constant state of flux. Maybe that means the traditional "settling down" phase doesn't come; you don't lock in your world, but rather, always keep it open.
But now I've lost myself. Yes, "Carousel" is a wistful, poignant, and hazy song. It's also delightfully lush, and ready to be played on repeat. I, for one, cannot wait for ginla to take my breath away again.
Reading lips to figure out the time
Your words can only trace
Picking sides and choosing hearts to climb
But you should look inside your own to find
Your backs against the wall again
Long years, sore eyes
You're looking for a better life
Shed tears but it feels fine
Roll the dice helping you decide
Who you're leaning on
Who you're leaning on
"Year of the Ex"
Call Me Loop
I instantly fell head over heels for Call Me Loop's new single. "Year of the Ex" is unbridled pop passion – a sweetly dramatic, explosive, and groovy anthem in the vein of BROODS and Foxes that finds UK pop artist Call Me Loop reclaiming herself and her story with resounding fervor:
It's been a long three-sixty-five days
And I'm back where I started
And I know it's true what my friends say
But it's part of my process
Oh, because it goes like that, a relapse
To take me back and fill the cracks, my heart
So when I need a pick-me-up
I know it's one of them I'll be callin'
"I wrote 'Year Of The Ex' at the end of 2020, a year which highlighted a bit of a bad habit of mine where I tend to go backward in love; to the comfort of familiarity, rather than taking the riskier move of leaping forward into the unknown," Call Me Loop's Georgia Buchanan explains. "It's an upbeat anthemic song, but the lyrical content is actually kinda sad. It's a habit I need to break. Get a little bit braver in love. There you go, maybe that's my next single title."
The beauty in this song is how it so cinematically rises into a soaring, climax: This is the kind of roller-coaster pop anthem that inspires and ignites a fire inside. Surely I'll have this song on loop for months to come.
It was the year of the ex
Doing it over and over again
Which one of you's next?
'Cause deja vu feelin' like a friend
'Cause I'm scared to commit
I feel safе in the wreck of the bits
Thе year of the ex
The year of the ex
Doing it over and over again
Which one of you's next?
'Cause deja vu feelin' like a friend
'Cause a brief dose of them the best medicine I can get
The year of the ex
— — — —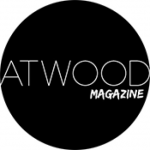 Editor's Picks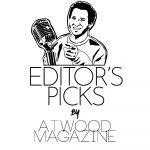 ---