Haunted Summer – the husband-and-wife duo of Bridgette Eliza Moody and John Seasons, newly signed to LaunchLeft – nod to lo-fi DIY legend Daniel Johnston with a new video and a cover of the moody 1983 alt rock staple by the late singer/songwriter.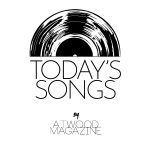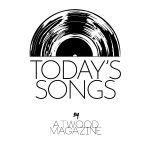 "You Put My Love Out the Door" – Haunted Summer
---
Valentine's Day is, for some, a complicated whirlwind of emotions and for others, a joyous celebration of love. It's not hard to figure out, then, how Daniel Johnston, the Texas singer-songwriter who passed on in 2019, might have felt about the day – one only needs to listen to the heartbreaking early 1980s ode "You Put My Love Out the Door" to figure out as much.
Like many a song by Johnston, it's been reworked in a new light for modern listeners, this time by husband-and-wife songwriting duo Haunted Summer, a group that turns 10 this year. The cover of Johnston's underrated classic arrives in time for Valentine's Day, as does news of Haunted Summer's signing to Rain Phoenix's label LaunchLeft.
If that last name sounds familiar, it's because, well, it is: She's a musician in her own right, the older sister of one Joaquin Phoenix, and the younger sister of the late, great River Phoenix. Rain herself was born in Texas and sings the praises of Haunted Summer's cover of her fellow Texan.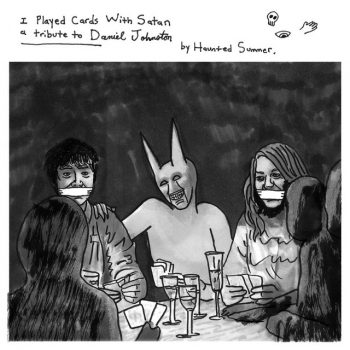 The cover appears on Haunted Summer's upcoming June LP for the label, Whole (the album is available for pre-order now). 
"I think the song speaks to the lyrical theme of the rest of the album, where you confront the ones that have hurt you, either intentionally or not," Haunted Summer's Bridgette Eliza Moody says. "You don't necessarily need an apology or even a reply, but just speaking your own piece gives you peace. And the fact that we were able to pull it together to release in time for Valentine's Day made it even more special."
Anyone who's ever been dealt a hand that's less than optimal – getting stood up, getting rejected, going through a crushing break-up or putting it all on the line, only to be turned away – can assuredly relate to Johnston's original track and Haunted Summer's cover.
One hopes that peace lies in wait at the end of it all.
Johnston's original version runs just 1:51, while Haunted Summer's cover extends the track to about 2:34, with the video wrapping up shortly thereafter – both don't need all that much time to really stick with you.
Johnston's lyrics remain just as cutting, relatable and heart-rending as ever: "Now every February my heart gets sore/when I remember how you/put my love out the door."
The refrain of "out the door" echoes in one's mind, the same way the defeat of heartbreak might. The deeply affecting song gets a delicate reworking in the hands of John Seasons and Bridgette Eliza Moody.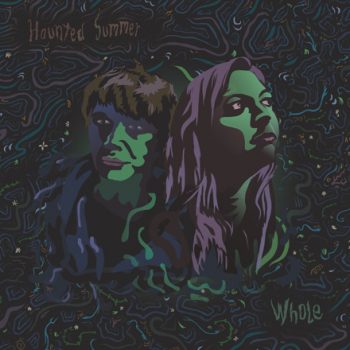 The video starts with Moody walking in from the Pacific Ocean onto a damp beach under a cloudy grey sky, only to find a beachfront door separating the duo. As the song cascades along delicately, the door is covered with increasingly desperate messages retrieved from the depths of the ocean itself – a door to a future or past life, and a door to the one you love.
The video's setting isn't merely any beach, either – it was filmed and directed by Geoff Ryan (best known for 2012 military drama Fray) at Point Arena, California, the furthest western point in the lower 48 states.
The backdrop ended up becoming a key component of the video itself, Seasons says.
"We wanted it to feel like you were in another world. We were truly blessed with the weather playing a starring role in the video — giving us all aspects of its beauty," Season says of the interpretation.
As the song fades out, there's no one on the other side of that door, only the roaring ocean – a fitting conclusion matched only by the loving dedication to Johnston himself before the video wraps up.
The reimagined song is sunny and light in a melancholy way, less ragged than Johnston's original version (which was seemingly recorded on a scratchy home tape), but no less emotionally impactful.
Your Valentine's Day can certainly branch off in many directions, but if it's quiet solace you seek – and perhaps the realization that you're more than your past heartbreak – this cover is a beautiful, emotional homage to the depth and complications of life itself.
— —
"You Put My Love Out the Door" – Haunted Summer
— — — —
? © Nicole Rico
:: Today's Song(s) ::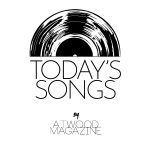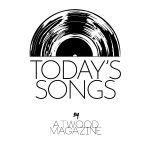 ---
:: Stream Haunted Summer ::