Every Friday, Atwood Magazine's staff share what they've been listening to that week – a song, an album, an artist – whatever's been having an impact on them, in the moment.
This week's weekly roundup features music by Shamim, JOSHUA+, Murkage Dave, Charlie Havenick, Alessandra Boldrini, The Dionysus Effect, Constant Follower, Kobi Onyame, Amy Jay, Emelia Austin, Beth Keeping, AJ Wander, and The Corduroy Blue!
•• •• •• ••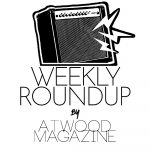 — —
—
:: "U R Me" – Shamim ::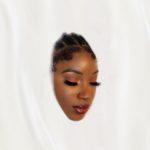 If you're looking for a song that can fit February's double billing of Valentine's Day and Black History Month, then you'll be in very good hands as soon as you come across "U R Me" by Shamim, a British singer of Ugandan heritage currently residing in South London. Shamim is brand new to the local R&B scene, having publicly put out all of three tracks: "Intentional," "Option & Priority," and "U R Me." The latter and most recent of these provides a solid showcase for her pretty and gentle voice, as well as her lighthearted romantic lyricism: "I just want to feel your touch every day, feel your warmth everywhere, baby."
"As love is the highest frequency, it is an exceptional phenomenon that every human being craves but can also breed so much pain," Shamim says, speaking to the song's thematic construct. "Nonetheless we must remain open and vulnerable to the idea, because love is the greatest gift of them all." Hearing her channel those thoughts in musical form on "U R Me" makes for a delicate delight, especially when accompanied by the suave production of Trinidadian beat-maker, Jaydot. It'll be intriguing to see what more Shamim makes of this promising set-up as she prepares her debut EP, to be released later this year.
:: "2008 LIL WAYNE" – JOSHUA+ ::
Wish it, want it, do it. I'll forever credit Family Guy for coining one of the most irritatingly catchy and equally cliché self-help slogans of all time, and yet as much as I don't want to admit it, there is some sliver of truth to Brian H. Griffin's inane book title. We are in control of our own narratives, and we have far more power over the goings-on of our everyday lives than we realize. Like the characters in The Wizard of Oz, the person we want to be is (and has been) inside us all along. You are what you do – and in rapping a big game, Indiana's JOSHUA+ (pronounced "Joshua Plus Sign") is in the process of becoming one.
Not since I first heard Childish Gambino's "Bonfire" have I been so taken by a rap's sheer energy and visceral drive. A self-described "experimental hip-hop" artist, JOSHUA+ debuted last year with a series of singles that showcase an unapologetic fervor and irresistible presence. Between the in-your-face "MAYDAY," the charming, groovy "WHITE JESUS," and the more buoyant, colorful "ICE CREAM CAKE," JOSHUA+ has quickly shown himself to be a multifaceted talent with the power and passion to rock the rap world.
This holds especially true with his latest single "2008 LIL WAYNE," in which JOSHUA+ embraces the "be your dream" mentality as he concocts a lush future for himself – one where his dominance is fact, and he sits atop the metaphorical throne fending off would-be attackers:
Phone on silent, I ain't trynna talk today
Head game stupid, make it hard to walk away
I just heard a *** say I'm whack, and that's ok
Cuz the last time I checked I had that pack on the way
They know I only do it if it's super hard
I can see it plain as day, there ain't no superstars
I got *** trynna drain me, but I'm supercharged
Yeah, I just got that pack and it's super large
"It's a song about confidence," the artist tells Atwood Magazine. "How you envision a future for yourself and then feel like you're getting closer and closer to realizing it all. It's like a self-fulfilling prophecy about my life." As a reminder, JOSHUA+ debuted only last year – yet in creating this world for himself, he manifests in the listener a sense of respect, if not for his bravado then for his bold vision and gutsy delivery. Think of it this way: If the guy can rap this big a game, this early on, then (we wonder aloud to ourselves), there really must be something there.
Listening to "2008 LIL WAYNE" – which is as refreshingly intense as it is lyrically smooth and searing – it's not hard to imagine JOSHUA+'s future rise. Let's see this prophecy come true.
Coke white, runway walkin' little thing
She just told me I go harder than 2008 Lil Wayne
I'm like, "Damn girl, for real? Maybe I should get the chain."
I got *** trying to link before I hop off the plane 
:: "Queen Anne" – Charlie Havenick ::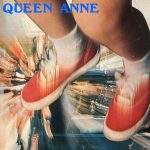 A surfer, comparative lit major, and drummer for many a band, South Bay multi instrumentalist Charlie Havenick is ready to step into the role of one-man band with their latest single. Written, performed, and produced entirely by Havenick, "Queen Anne" is a breezy distillation of the many hats she wears and her sprawling DIY spirit. Their jangly riffs and moving guitar lines rise and fall with the sunniness of a Palehound song (if Ellen Kempner grew up playing along the Pacific shoreline). Her slice-of-life lyricism also parallels Kempner's storytelling expertise, poetic in its plainspokenness and candid honesty. "Queen Anne" is an expertly-crafted indie pop gem worthy of hit status, and Havenick's warm touch, overarching vision, and tenacity cement them as a talent to watch.
:: "What You Wanted" – Alessandra Boldrini  ::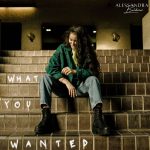 Raised in a small village in Italy, Alessandra Boldrini wasn't in the company of daydreamers, with her school friends and neighbors seeing music as only a hobby, rather than a real job. Thankfully for her, her parents saw music differently, both engaging in singing and playing piano, enriching her childhood with karaoke sessions to Elton John and Stevie Wonder on the radio. Not disregarding the influence her hometown had on her music, Boldrini reveals, "The time spent in Italy helped me become the person I am today (with all the good and bad things), and now that I am growing up, I have a different perspective of my past and I can speak about different experiences I had through lyrics. I make music because I want people to relate to what I write and to let them know that they are not alone."
Knowing there was more out there for her, the singer/songwriter moved to London in 2016 to study at the British and Irish Modern Music Institute and live her dream of being a performer. And boy did that pay off! A few years on and Boldrini has had a string of tracks, garnering over half a million streams and truly establishing her sound. Reminiscent of the intoxicating beats of Dua Lipa and the eloquent songwriting of Olivia Rodrigo, Boldrini's new single "What You Wanted" oozes with confidence and self-worth. Narrating the exhausting mind games of toxic relationships, Boldrini reveals, "I was in a relationship a few years back, and towards the end, I found myself giving and giving and giving and for what? Nothing, as the other person couldn't even bother to try and make things better." Layered with streaks of refreshing honesty, the track radiates with the empowering sentiment to take back control.
"Stars" – The Dionysus Effect ::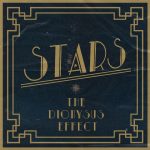 You know those grand gestures of love you see in movies – like the famous Heath Ledger bleachers scene from 10 Things I Hate About You, or the end of Pretty Woman, where Richard Gere rides up to Julia Robert's apartment in a limo holding a bouquet of roses? We dream of a cinematic love as big as the ones on screen, but often times it feels just past our grasp. The Dionysus Effect's new debut single "Stars" is all about that celebratory love and how it may seem out of reach. With gritty, in your face arrangements and deeply passionate vocals, the track immediately sucks the listener in. Most of us can connect to the fear of never attaining that storybook romance.
Let the stars sing our names
Love you, love you,
love you till I'm left without you
The New York based alt-rock/pop group consists of members Christoph Paul (vocals, bass), Sean Quinn Hanley (guitar), and Brett Petersen (drums). The trio exudes a rich, organic authenticity through this anthemic tune. It is only fitting the lyric video displays swirling shots of space as their music has an otherworldly, far off quality. The song is so sentimental with a nostalgic '90s rock feel.
:: "The Merry Dancers on TV" – Constant Follower ::
Certain songs just have a way of shutting you up – and "The Merry Dancers on TV" shut me up right away. One of the many breathtaking tracks on Constant Follower's debut album Neither Is, Nor Ever Was (released last October), "The Merry Dancers on TV" is a graceful and tender acoustic ballad that showcases the depth, passion, and unbridled talent of up-and-coming Scottish band Constant Follower. It's a beautiful, warm wash that settles like a calm blanket on the ears and soul.
Keep ordering the same meal
Hoping for better this time
While we gnaw at bones
And find comfort in phones
This thing is real
It's blackened, broke and dying
"All will be well"
Don't listen they are lying
I try not to use the term "wondrous" lightly – I think moments of true awe and wonder are hard to come by in this life – and yet, it seems to me that Constant Follower have captured life's magic spark, and bottled it in this song. Ironically, "The Merry Dancers on TV" is all about missing the moments, and not being present. "The 'Merry Dancers' is the old Scots term for the aurora borealis, the northern lights," Constant Follower's principal songwriter Stephen McAll explains. "When they would fall over the islands, where my family are from, the oldies would say 'look, the merry dancers are out'. The line which the song takes its name from was me thinking about a time friends of ours missed the merry dancers above their cottage one night, and as bad luck would have it, they were watching a documentary about the northern lights at the time. It made me think about how technology makes us miss so much of the natural world, and how this disconnect seems to grow. There's another line 'how deep's the hole in your couch' – that was something a colleague of mine used to say, meaning 'are you lazying around, or are you living your life?'"
"This is the first single from the album, and it introduces what is to come. The hardest part when arranging the song, was getting the bass right. I tried myriad different bass lines over a period of weeks, but nothing was just right. I threw it out to a few different bassists, and they just threw back the same bass lines I'd already tried and dismissed… until I sent it to Dave Guild (who plays bass on a few tracks on the album). What he sent back was just magical – simple sounding but actually very unusual. A perfect fit, and the song was finished. Amy and Kessi's vocals duel with each other throughout the song – you never really know who's on top. I love that."
Carry on but don't feel
The practice has something for that
Disengagement of you
Those illusions are true
This thing is real…
The Merry Dancers on TV
How deep's the hole in your couch
Screens will keep you unreal
The all-consuming vitriol
Constant Follower describe their music as "soaring-ambient-dreampop-experimental-folk." I'd rather simply that: Their music is the soundtrack to our loveliest dreams. "The Merry Dancers on TV" (and all of Neither Is, Nor Ever Was) will sweep you off your feet and whisk you into a welcome wonderland. Poignant and pure, radiant and raw, Constant Follower have earned themselves a… constant follower.
:: Don't Drink the Poison – Kobi Onyame  ::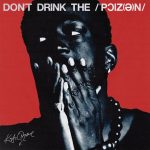 Throughout BHM, the goal is to develop panoramic appreciation of Black history and culture from all across the world. It'd be hard to think of a more fitting album to listen to during such a month than one created by a Scottish-Ghanaian rapper whose music channels the sounds of his native West Africa in full and makes room for guest artists from Malawi, South Africa, and other corners of the continent. That's what's in store for all those who tune into Don't Drink the Poison, the latest offering from veteran independent MC Kobi Onyame.
A native of Accra and longtime resident of Glasgow, Onyame's musical roots go all the way back to his 2008 debut, the tellingly titled Unsigned and Hungry. Now up to his fifth album, Onyame self-produced nearly all of Don't Drink the Poison, while making room for guest producers on two tracks. The flutes, guitars, hand clapping, and other sounds he's incorporated give the record an authentic African melody, while the lyrics offer broad thoughts on the current state of the world.
"Don't Drink the Poison serves as somewhat of my own warning to society," the author explains. "The poison represents that thing that isn't beneficial to us and will eventually kill us, but for it to be consumed willingly, it has to be sweetened and nicely packaged. I see a lot of that in society and the world and I put some of my thoughts on this album." Such a savvy social commentator, not to mention talented musician, is fully worthy of our eyes and ears.
:: "Please Don't Move to London It's a Trap" – Murkage Dave ::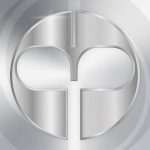 Words fail to express how taken I was by Murkage Dave's raw and unapologetic portrait of his hometown. An anchingly honest rendering of London, "Please Don't Move To London It's A Trap" – one of two tracks in the artist's recent November single – is painfully pure at heart; a song that tells city life like it is: Muddy. Uncertain. A never-ending series of surprises and mood swings.
everyday i wake up with a war dub in my head
i got money to live but not to lend
a hallway full o' crepe
two two name brand across the chest
who's your friend? she's peng but quite intense
last night i thought she was on me
it was just the Prosecco speaking
next morning delete the DMs
so I guess we delete the feeling
and the vodka sits next to the almond milk in the fridge
i'm laid out in the crib in yesterday's fit
like is this it?
we drink from the bottle
it spills in the street
we're with all the smoke
that's why no one can breathe
you have what i want and
you want what i have
please don't move to London it's a trap
"With 'Please Don't Move To London It's A Trap' I wanted to create the most honest depiction I could of the city I was born in, but as it is now," Murkage Dave explains. "I find that people either paint London as some kind of war zone, like there's missiles going off every minute, or they want to airbrush out all the crud on some Hugh Grant shit like everyone is just sitting around drinking organic wine in Michelin star restaurants. I'd rather just say it as it is – it may not be as pretty a picture or maybe it doesn't fit the stereotype that some might like to consume, but I feel like i've gotten closer to the truth, which is all I know how to do."
Maybe the "cleanly refined" ideal or the "war zone" stories look good on paper – exaggeration is an art form of itself, after all – but nothing makes for a truly great song like complexity. Murkage Dave doesn't have a clear singular emotion toward his city; his performance, like his lyrics, is unassuming yet intense, intimate and urgent all at the same time. He loves London, but it's bringing him down. It's a drain, but it can be a euphoria. Do take that chance and let it consume you, or do you sit on the sidelines and watch?
As bittersweet as this song is, I find it rather beautiful: A haunting ode soaked in stirring poetry.
and i know you have to make rent
all of the money that we spent
all of the things we're chasing
all of the raves that we went
i know you have to make rent
all of the money that we spent
all of the things you think of
eyes wide open in your bed
:: "Monster" – Amy Jay ::
Loneliness carries through Awake Sleeper. As if she is more content to make music grow then to parley the New York she thought she knew. A sentiment not sought by choice, but forced by environment. At least that's how Amy Jay found her inspiration for the lead single "Commute" while riding a New York train. "I realized [the train] is not the loudest sound in the room. Their phones are," she said about her experience, "and even if I screamed at the top of my lungs, I'm not sure I would break through the noise to get anyone's attention."
"I have a monster inside of me/
She has made a nice home/
She feeds well on anxiety/
A balanced diet of fear and control"
Her folk is new in stature. It takes on ambient, neo-classical and even post-rock inflections for a gentle cosmopolitan mixture and contrasts well to Loma's more rustic compositions of a folktronica nature. An ambient base binds the two, but from there Jay takes Nineties contemporary head-on. "Lucid Dreaming" touches on similar soft spots as Mogwai or Godspeed You! Black Emperor, but instead of the grating drone Jay inclines for smooth bass notes and soft rock guitars fumbling towards ecstasy on either ear.
"She is there in the morning/
There in my dreams/
Always present/
Indelibly linked"
"Monster" is the seal of delivery. Planted in Andrew Freedman's anxious piano and skitter-scatter trip hop percussion, the track grows into an electric organ melody and errant tape loops. They form a subdued panic as Jay searches for something, anything, for a solution. And like a switch, an acoustic guitar descends in chords, rain upon an aural desert. Modulating guitars warble in and out, motley colors blushing in a wildflower run of verses. Jay sows this vignette in two vases, measured in days seen without seeing faces. This is the loneliness that carries Amy Jay and Awake Sleeper.
"There are days I can't stop her/
Until it's too late/
Sorry you got caught up/
In her wake"
:: "Hand Soft" – Emelia Austin ::
The LA-based filmmaker and frontwoman of ever-evolving indie project Gal Pal recently announced her solo debut with "Hand Soft," a hypnotic meditation on true love's subtle intricacies. "It's about caring for the small details of another person. Even something like the softness of someone's hands can be the most special thing in the world," Austin explains in an Instagram post. She soothingly drones the refrain "Hands soft after you get out of the shower," her vocals gradually forming an angelic choir of layered, reverent harmonies over swooping shoegaze guitar tones. In the self-directed and edited music video, Austin turns her stoic side profile to gaze directly at us, her stare tender and penetrating at once. In her eyes are both a mysticism and familiarity, the kind that someone looks at you with when they truly see and understand you—it's the kind of look that feels like a sanctuary. Austin's thoughtfully nuanced approach to intimacy possesses an enveloping, magical serenity that you can't help but be captivated by.
:: "I'm not looking for a friend" – Beth Keeping ::
We have all gone through low moments in life; whether it be situational or through situationships. And we all have various ways of getting through those times. But when you need just a moment to escape or a therapeutic outlet, there's nothing that works better than the endorphin release from singing at the top of your lungs to an empowering song. And Beth Keeping is the artist to provide that song.
Blasting '80s inspired synth-pop and Little Mix power anthems following her own break up, Beth Keeping understands the power music holds. Based in Surrey, UK, and with an undeniable flair for songwriting, the artist has the divine lyricism to capture every emotion. And her vibrant new single "I'm not looking for a friend" does just that. Courageously honest and decorated with a mosaic of pop melodies and uplifting synths, she sings about going after exactly what you deserve, revealing, "It's about being clear on what you want and intentional about going after it. It recognises that friendships can gradually develop into something more, and this process can be complicated and confusing, but you can't sit in that space forever – eventually you have to make a decision either way."
:: Take It All – AJ Wander ::
Most breakups can be pretty difficult to heal from. It takes a huge amount of strength to bounce back. It is even harder to recover from a relationship that was filled with anger and toxicity. London singer/songwriter AJ Wander explores how we rebuild from these negative partnerships in his EP, Take It All. Through a stunning blend of folk, pop and rock paired with fiery vocals you can feel his immense passion. Within this EP he showcases the haunting piece three different ways. One is strictly a piano piece, the other a stripped down version and then the song in its original form. The tune evokes a feeling similar to bands like One Republic and The Script, yet has a unique style all its own.
Music runs through Wander's veins. The son of a piano-playing father, music was all around him, inspiring everything he did. His releases are known for possessing a vast, soaring quality that stirs your soul. This track has that same enticing sound with piercing piano and a warm yet assertive tone. Wander's music is so powerful as it acts as a form of therapy not only for himself, but also his fans.
:: "Could it be?" – The Corduroy Blue ::
As a lover of late-'90s alternative and that yearning, redemptive pop/rock sound, The Corduroy Blue's "Could it be?" hit me in all the right ways. Anthemic alt-rock soars bright and true as Atlanta's band of brothers Atticus and Luke Roness reach new heights in their third single, inviting all to join in a kind of isolated reverie:
Could it be? I'm all by myself
Could it be? There's nobody else
And I'll try not to cry
But it hurts like hell
At least I have my video screen
Could it be?
"We feel that 'Could it be' is a call to the '90s style Britpop we are in love with, but holds a sentiment that still and especially echoes within today's social climate," the Roness brothers explain. "We really are proud of this piece, what it means to us, and hopefully what it means to anyone epic enough to listen."
Released at a time when so many of us really were all by ourselves, "Could it be?" is a reminder that often times, we are all on our own – be it "in life," or "in the moment." We've got to (A) learn to live with it, (B) find meaning and chart our own course, and (C) be responsible for our own distractions and engagements. "I'll try not to cry, but it hurts like hell," the pair sing in the chorus, "… At least I have my video screen." It's a bit coy, a little tongue-in-cheek, but equally serious at the same time. Life isn't always a party, so what do you do when the adrenaline rush dries up and the music's stopped? You keep calm and carry on. I was already a big fan of denim, but I'm quickly warming up to The Corduroy Blue.
I know what you're thinking
Post-traumatic stress or post-modern religion
There's no solace in livin'
Worrisome in old age
Causes nothing but aches and pains
And holes and divots
In my skull incision
— — — —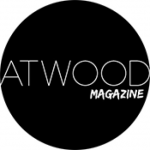 :: Weekly Roundup ::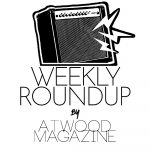 ---
:: This Week's Features ::
---