Atwood Magazine is excited to share our Editor's Picks column, written and curated by Editor-in-Chief Mitch Mosk. Every week, Mitch will share a collection of songs, albums, and artists who have caught his ears, eyes, and heart. There is so much incredible music out there just waiting to be heard, and all it takes from us is an open mind and a willingness to listen. Through our Editor's Picks, we hope to shine a light on our own music discoveries and showcase a diverse array of new and recent releases.
This week's Editor's Picks features Ego Ella May, Memorial, Stars, Bear's Den, Linqua Franqa, & John Mark Nelson!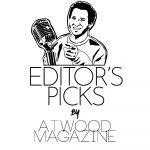 ---
"Introvert Hotline"
Ego Ella May
Ego Ella May's first single of the year isn't so much an introvert anthem as it is an introvert slow jam, and for that I love it with all my heart: Smoldering and sultry, "Introvert Hotline" sees the British-Nigerian artist embracing her space and the boundaries she sets for herself in an intoxicatingly nonchalant, soul-soaked setting. It's okay to need time away from your loved ones, your friends, and your phone – even though "what makes sense to me won't make sense to you," as May so masterfully sings.
Call me anytime you want
I was lying, please don't.
Why won't you just send a text?
That's the way to reach me best
I will look at the phone ring,
Dance to it, sometimes sing
It's a pattern I know well
But since you're new here I should tell you
Don't call me
"It's really special because it just flowed together so naturally and was really fun to make," May says of this song. "Lvther made this beat with the telephone ringing in the beginning and so I wrote about how much I hate when my phone rings! Typical introvert. It was basically me making fun of myself, but I really do anxiety about phone calls so it was also good to get that off my chest and have people know that about me! Meeting someone new is often hard for me because I have to explain early on that I don't really like phone calls meaning I require a different means of communication… it's a boundary I've had to enforce because I really am not that great on the phone."
Introverts are all too often misunderstood. Many folks tend to interpret the desire for solitude and alone time as some kind of poor reflection of their relationship, rather than a need that comes from within. Ego Ella May sets the record straight eloquently and succinctly: "The introvert hotline, no one's answered in a while. The only rule: Don't call me, I'll text you."
Whenever you need a little isolation, rest, and relaxation, consider tuning in to the "Introvert Hotline."
"If you need someone to call, I'll be around," sing UK duo Memorial on their beautifully tender "Dialtone." "I know things haven't gone your way for a while." It's a heartfelt message of connection and understanding, presence and trust; warm and atmospheric, lightly ethereal, and deeply, undeniably human. The folk-pop duo have always had a way of connecting us back to our roots, and here, they present our naked humanity through stunningly bittersweet folk-pop balladry. Together, they sing:
Move to the red bricks
To find a new version of yourself
Let it surface
Let it bloom
Miss your old friends
And all the shit you'd get up to
Ain't it a shame
That what you love, you get used to
If you need someone to call
I'll be around, I know things
Haven't gone your way
For a while…
"'Dialtone' is about friendship," Memorial's Ollie Spalding and Jack Watts tell Atwood Magazine. "There's no avoiding corny sentiments when describing this song, but we think it's really important to recognise the people who are integral in your life, be grateful and to unapologetically bathe in that kinship. This song details massive changes in our lives. We'd met at uni in Brighton and stayed after graduation, but one of us was about to move to Manchester, so it suddenly wasn't going to be as easy to pop round or hang out anymore. We were scared what it was going to do to our friendship, if we were gonna drift and fall apart. But if anything it made us stronger, because we met up when we needed to, called when we needed to do and partied when we needed to. The distance had defined the fact that we could genuinely depend on each other, and we hadn't really been in situations before then, where that type of commitment was required."
"The second verse was about one of us who was in a toxic relationship, but the signs weren't clear. It got to the point of fabricating feelings that were not there and using grand gestures as a way to paint over the weakness in the relationship. "Move to your mums house to save up for a ring, but all you spent was time on the wrong things." We wanted it to be real and open, so there's definitely feelings of loneliness and helplessness in there, but it's ultimately about hope and gratitude. Hope that things will get better with good and loyal company and gratitude for being lucky enough to have someone fulfill that role in your life."
Released in January, "Dialtone" is the lead single off Memorial's self-titled debut album, set for release April 29th through Lucy Rose's Real Kind Records. Soft and serene, tender and tranquil, it's the kind of song that can break you down and build you back up again.
I recently reconnected with Stars' achingly visceral first two albums Heart and Set Yourself on Fire, so imagine my surprise and utter delight when I heard the Montreal mainstays were set to release their ninth studio album this year! Out May 27, From Capelton Hill will be Stars' first album in a half decade (since 2017's There Is No Love in Fluorescent Light). Its first two teasers – the radiant reverie "Pretenders" and the tender acoustic serenade "Snowy Owl" – are captivating moments of intimacy, nostalgia, connection, and reckoning.
A gorgeous, glistening indie rock fever dream, "Pretenders" is a romantic dalliance down memory lane for Stars that sees co-vocalist Amy Millan singing what she's described as a "love letter" to bandmate Torquil Campbell and her memories of the band's origins. It's a poignant, raw, and honest look into one's own past, with lyrics like, "We were Rockefellers, we were the best of the pretenders, all our bets on being young forever" evoking a beautiful sense of sentimentality and wistful warmth.
What′s become of you in that bed?
Painted the walls with all those pretty things you said
I was the girl, you were the one
We were certain it would go on
When we were happy hopping turnstiles
We said goodbye to the dive bars
The gilded foyer unfolded
We were Rockefellers
We were the best of the pretenders
All our bets on being young forever
With a song like this, one might imagine that the band, now entering their third decade together (they formed at the turn of the century), are ready to make their triumphant victory lap and take a bow – but to their credit, Stars show no sign of burning out; "Pretenders" bursts with infectious energy and dramatic, cinematic passion. It's a spirited celebration of all that was and has come before: An ode to the glory days full of that same youthful fervor we first heard twenty years ago.
Turn your face towards the sun
Because the skies a hundred shades of honey
I don't recognize that face
Is it her, when did she leave that place?
When we were happy hopping turnstiles
We said goodbye to the dive bars
The gilded foyer unfolded
We were Rockefellers
We were the best of the pretenders
All our bets on being young forever
Bear's Den have always known how to get under our skin, and on "Spiders" they do it all over again with their signature grace, vulnerability, and raw sincerity. The band's first song of 2022 – and the latest tease off their forthcoming fourth album, Blue Hours (out May 13 via Communion) – is untenably urgent, with a forward-pushing pulse and subdued guitars evoking a sense of intimate triumph. What it is they're exactly trying to overcome isn't quite as important as the feeling of that heavy weight lifted off the chest (and soul) once they've reached the other side –  but this song isn't basking in the glory; it's reveling in the journey.
Is it all that you wanted?
Your hair blowing in the cold breeze
Secrets within the trees
That are not revealed to you
You're frightened of your nature
Your promises, they escape you
What's one more burden on the back of this beast?
I can't take back all the hurt I've caused
Everything I love I have somehow lost
And it's four in the morning
And the spiders are crawling
And my mind's replaying pictures of all that I can't undo
"'Spiders' is a song about difficult moments where difficult thoughts and memories won't leave you alone," Bear's Den tell Atwood Magazine. "While making the record we wanted to get across a kind of simmering intensity with the song and the idea of someone trying to keep their shit together while wrestling with these darker thoughts and feelings. We wanted to get across a sense of bravery and triumph in saying "sometimes I can't pull myself out" of these difficult situations. To celebrate the difficult moments because we all have them. They are a universally shared experience even if it feels sometimes like they're not and you're the only one who feels them."
Charming and disarming, "Spiders" is a vessel of release and relief. It's a resonant reminder that it's okay to not be okay, and that reaching out for help isn't just fine to do – it's natural, it's human, and it's commonplace. Shed the hubris and wear some humility; "Spiders" creeps and crawls in the very best ways.
Love, I'm trying
But I can't pull myself out when the darkness comes
Love, I'm trying
But I can't pull myself out when the darkness comes
One of the most popular labor union songs of the 20th Century is revitalized and rejuvenated in Linqua Franqa's "Wurk," a modern day labor anthem that will inspire you, galvanize you, and spark a burning fire inside. Using activist Florence Reece's 1931 song "Which Side Are You On?" as its template, "Wurk" blends searing hip-hop and neo-soul sonics alongside Mariah Parker's impeccable, untethered flow to create an undeniable hard-hitting power-to-the-people rallying cry:
Workers ship the boxes
They swiffer and the mop and
Look chipper whenever talking
and whipping the shopping carts
They pack the beer in the walk-ins
and stack the weird little boxes
Keep our kitchen fridges stocked and
our financial markets solvent
They clock in for a pithy fitty bucks
And bear the coughing of like sixty thrifty chad's
And get spit on like sitting ducks
And they are sick of getting f**ed
So you ever wanted to honor them?
Here's my ask for all my hominids: collective bargainin
Amazon and Target and Fedex and Walmart and
Instacart and Whole Foods til we all get what we oughta get
Workers run the company, there isn't any argument
So are you with them are you in?
Released in late January, "Wurk" is the first offering from Mariah Parker's artist project Linqua Franqa since their 2017 debut record Lingua Franca. It's a dynamic and unflinching reintroduction to the Athens, Georgia-based queer rapper, linguist, activist, parent, and politician – whose many hats seem to all melt into one in their art. It's also the lead single off Linqua Franqa's forthcoming album Bellringer (due out April 22 via Ernest Jenning Record Co.), which is being accepted as Parker's PhD dissertation for the University of Georgia's Department of Language and Literacy Education.
It's no surprise that Parker chose "Which Side Are You On?" as the backbone of their not-so-metaphorical call to arms: Like Florence Reece did nearly a century ago, Parker's song urgently implores frontline workers to organize in the face of exploitation. "The pandemic saw the greatest transfer of wealth from the working class to billionaires, perhaps in the history of humanity," they tell Atwood Magazine. "I'm shouting out the people driving FedEx trucks and getting spit on in the hospital and whipping the grocery carts around the parking lot of Kroger. I'm saying, 'Y'all don't have to take this. Come together and fight and you can get what you actually deserve.'"
"Writing more club banger-y material is a sharp turn from my typically more reflective and personal work, but it's one of the ways I've embraced genre diversity in the album as a whole," they add. "'Wurk' almost didn't make it on the album at all — we were getting ready to ship it off when the idea struck me — but I couldn't resist. It felt mandatory. I, and maybe all of us, really needed a new rallying cry, some kind of celebration of our collective power, AND a little something that'll make the trunk rumble on the drive to the office."
"Wurk" is undeniable and irresistible: A musical shout that resonates deep in our bones. It demands more from us than the average song, and thanks to Linqua Franqa's impassioned performance, we're more than happy to follow through.
Imagine a minute, millions of average women and men in the tragic position
Of trading in passion for wages in cash 'cause they shackled by capitalism
Imagine a minute, millions of average citizens
Planting the spinach and waxing the kitchens and stacking the linens,
contractors and renters and tenants, their labor extracted for pittance
What if they coordinated to address the sordid state of it in an organization?
Guess f**ing what! That's what organized labor does
And not even sort of it's more of the crux
Taking the power from hoarders of bucks,
Big bankers offshoring their cuts,
Returning the value of labor to those who create it the billionaires owe it to us
I've always had a place in my heart for love songs of all shapes and sizes, and as a newly married man myself, this one feels particularly special. A radiant expanse of warmth and wonder comes to the fore in John Mark Nelson's first single of the year. Like a gentle, welcoming beacon, the aptly titled "Bright" shines with the artist's inner light as, heart in hand, he sings an intimate declaration of love and devotion to his soon-to-be (now) wife:
What would you do if someone actually knew you well
Someone to hear the stories that you have to tell
I've never met somebody quite like you before
I want to know about you, so tell me a little more
You are so bright, are so bright,
Are so bright…
"I created 'Bright' in a tiny apartment in Saint Paul, Minnesota shortly after getting married," Nelson shares. "I was in somewhat of a downward mental spiral because the career that I thought was panning out for me, sort of fell apart in a quick hurry. The only thing that felt truly bright in my life at that moment was my wife. For the production of the song, everything is built around a fast picked classical acoustic guitar. The cool thing about that guitar is that it was actually my wife's when she was a kid. So it's the first song I made on that instrument after our stories combined."
Stunningly cinematic and exceptionally tender all at the same time, "Bright" ebbs and flows in waves of stirring, emotionally-charged energy. The lead single off his upcoming EP Hideaway (out April 8th) puts John Mark Nelson's alluring songwriting and evocative performance skills on full display: He pours himself into this track, giving it the space to grow from a sweet indie folk ode into something absolutely wondrous and unique, with roaring guitars cascading around the ears in a revelry fit for a newlywed's love. He may have been dwelling in a darker space when he first wrote this song, but by the time "Bright" is over, we're all basking in the sun's brilliant, dazzling glow.
I just want to be there when your lonely day is done
I just want to help you be all that you will become
Now that we found each other life has a better tone
I hope we stick together I hope we change and grow
You are so bright
— — — —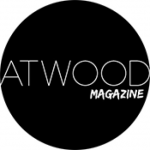 Editor's Picks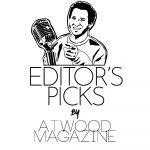 ---