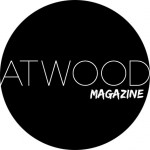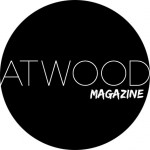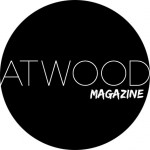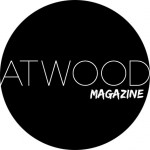 From all of us here at Atwood Magazine, we wish you a happy and healthy new year!
2022 has been, in a word, an exhilarating year for music. Living legends have further solidified their legacies, whilst fresh faces have become new favorites.
Atwood Magazine has always had at its core the mission to celebrate music of all genres, and this year we continued our goal to be a space of inclusivity and representation by consciously highlighting art and artists from around the world. The year in music was made all the more exciting because of the broad range of music we featured and focused on – from those familiar names in the Top 40, to creatives in the most underground, indie, and alternative of circles.
For so many of these artists, music is more than a mere means of self-expression; it is a vessel full of awesome potential. In recent years, it has felt increasingly important to acknowledge and elevate those who use their art as a voice for the disenfranchised; the oppressed; the underrepresented; and the underprivileged. This year, we continue to recognize those who speak for more than just themselves, while at the same time indulging in the familiar, timeless themes of love, loss, hope, connection, courage, change, and the never-ending pursuit of happiness.
As the year comes to a close, our staff took a step back to honor the songs, albums, EPs, concerts, and artist discoveries that had the greatest impact on our lives. Without further ado, and for the first time ever, Atwood Magazine is proud to present our curated list of the's Best Concerts of the Year, in alphabetical order by artist.
From My Chemical Romance and Rage Against The Machine's blockbuster reunion tours to breathtaking shows by artists like SEVENTEEN, Amyl and the Sniffers, Sharon Van Etten, The Killers, and more, these are our favorites – the concerts that left us inspired, invigorated, and even more in love with the music than we were beforehand. Please join us in celebrating 2022's contributions to the music world!
Mitch Mosk, Editor-in-Chief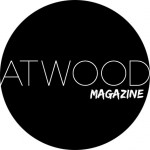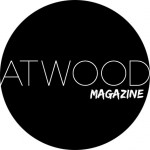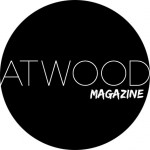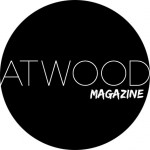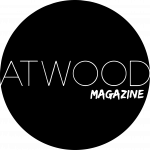 The Best Concerts of the Year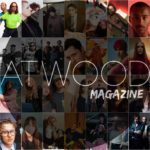 Algernon Cadwallader was my only concert of 2022 and my first concert since before the pandemic. This band was a huge influence on myself and some of my closest friends in our formative years and the fact that we go to see them on a reunion tour at one of our favorite venues was everything that it needed to be. – Nick Matthopoulos





I was lucky enough to be able to see alt-J live last summer in Madrid, during Mad Cool Fest. Maybe it's because I've been following this band for years, maybe it's because I feel extremely emotionally close to them, but I couldn't help but be moved during the show, especially hearing "Taro" live. A song that not only in the studio version awakens emotions in me that I didn't even know I had, but also live made me cry from the very first notes. Some people say that Alt-J don't interact enough with the audience, yet I feel totally differently. The connection that was created between me and that stage that day was truly unique and special. – Dimitra Gurduiala





After several years, Amy Taylor and company returned to tear up the US on tour earlier this year with fellow Aussie punks C.O.F.F.I.N. For their first of two sold-out nights in Los Angeles, they were joined by South Bay punks Slaughterhouse, an up-and-coming four-piece who have become favorites of legends Bad Religion. Fronted by ferocious Veronica Molidor, the formidable band got the pit and audience screams all warmed up for a night that would only become more raucous. The growling Ben Portnoy and the rest of the C.O.F.F.I.N crew followed Slaughterhouse up with a set that absolutely ripped, unleashing sounds of crass destruction and revolution.

By the time Amyl and the Sniffers stepped onto the stage, the room swelled into friendly chaos at the sight of them. From the anthemic "Guided By Angels" to sobering feminist anthem "Knifey," a chainmail bra-clad Taylor drove the crowd into a set-long moshing, crowd-surfing, good time with her inimitable bark and unbridled energy. Everyone shouted every single song along with her without skipping a single beat—pretty impressive for a room of drunk punks. Always iconic, the bleach blonde, mullet-sporting frontwoman and her powerhouse band electrified the LA punk scene with a shock of lion-hearted authenticity and insurmountable, sweaty joy that we yearned for in their pandemic-mandated/geographical absence. It was worth the bruises. – Sophie Prettyman-Beauchamp





After lead singer Isaac Wood announced his departure from the band earlier this year, nobody really knew what was next for the already buzzworthy Black Country, New Road. The critically-acclaimed group put out their sophomore album Ants From Up There mere days later, and the remaining six members announced that the show would go on—however, they would only be performing brand-new material for their fast-approaching, rescheduled tour dates. Without the vulnerable genius of Wood to anchor them, what would BCNR become? As their Desert Daze appearance grew nearer and nearer, I became restless with anticipation to find out for myself.

I ran around in the Moreno Beach heat all weekend to photograph and catch glimpses of as many of my favorite artists as possible, but Black Country, New Road's set was one I sat entirely still for from start to finish. It was nothing short of an experience—it was like watching and feeling the indescribable beauty of a butterfly emerging from its cocoon and fluttering into the world for the first time in its new state. Full of swelling grandeur, candid emotion, and incredible musical prowess, the new material proved to be their most cinematic work to date. Everyone who succumbed to the mesmerizing power of their performance and chemistry knew that they'd just witnessed something monumental. As waves of sound washed over me, all I could manage to do was cry tears of joy. This is still just the beginning of BCNR's evolution into something so much bigger than words, and this writer will follow them to the ends of the earth. – Sophie Prettyman-Beauchamp





I can say with hand on my heart that seeing Carly Pearce live at Islington Assembly Hall (London) in September this year was one of the best shows I have ever been to. I had fallen in love with Pearce's music through her critically acclaimed EP 29, which then turned into a full-length album, 29: Written In Stone. Both records document Pearce's separation and divorce from a fellow country artist and her subsequent reckoning with what love is and what isn't and navigating being a thirty-something-year-old woman in the world. It's a beautiful and unique piece of art.

The concert opened with the tough "Diamondback", the first track from 29: Written In Stone. Pearce's vocals soared above our heads, and at times fought it out with the drums on who could be the loudest but in the end, Pearce won.

The next hour and half, Pearce took us on a journey through her discography and personal experiences. From her debut ("Hide the Wine") and her hit song "I Hope You're Happy Now", to 29: Written In Stone, which includes the CMA winning duet "Never Wanted To Be That Girl" with fellow country artist Ashley McBryde. With McBryde being an ocean away, Pearce had her support act Sarah Darling join her on stage to sing with her. The song elevates the stories of the woman wronged and the other woman, pushing the man whose cheating on both of them, to the side-lines; he is but a minor character in their story. The true beauty and power is two women singing of the same heartbreak, in this case Pearce and Darling.

Throughout the set Pearce interacted with the audience as if we were in her living room drinking red wine. There were no awkward moments even when Pearce hopped off stage after her high heel snapped or when she accidentally called the prolific BBC Radio 2 DJ Bob Harris', "Bill" as she thanked him for supporting her music. The rapport Pearce had with the audience is rare. Despite sharing the same language (well, nearly) the reserved British audiences don't always gel well with the effervescence of performers from the United States. We tend to be overly polite and too quiet. In this case there was an ease, a lot of laughing and a lot of  singing out of tune from the audience.

Highlights of the set: Pearce coming to the front of the stage to sing "29" with her band and her performance of "Show Me Around," a song dedicated to her late producer busbee, which left me and others in tears. – Emily Algar





The opportunity to watch a legacy perform comes few and far between, and from the moment you entered Los Angeles' Dodger Stadium on November 21st, the unwavering admiration for music legend Elton John was palpable. The Farewell Yellow Brick Road Tour had been pushed for years due to the pandemic, so the final leg of the North American tour was long anticipated, to say the least. Advertised as his last performances in North America, fans of all ages and all walks of life soaked themselves in sequins as Elton took the stage for three nights in Los Angeles, sporting a crystal Dodger's robe and a smile that warmed even the back row. Throughout the show, John paid homage to the timeless classics of his career and all the friends he made along the way. Featuring special guests Brandi Carlisle, Kiki Dee, and an encore performance with Dua Lipa, Elton John covered every corner of his discography as a roaring crowd shouted out every melody with little hesitation. With tributes to deceased band members with 'Don't Let The Sun Go Down on Me' and Aretha Franklin with 'Border Song', Elton John brought waves of raw emotion in between moments of care-free bliss and joy. Standing as one of many, with 50,000 lights flashing red and blue as a legend took his final bow, I knew that perhaps for the first time I had been a part of history. – Nic Nichols





As the tune to "Last Train Home" from his newest album Sob Rock rang through Chicago's United Center, John Mayer took the stage. Standing at the front of it with his guitar and a mic stand, hues of pinks, purples and blues lit up the room. Between Mayer's smooth vocals, his electrifying band and the upbeat melody of the song, the entire place was instantly filled with a roar of excitement. Mayer put on a show by singing new music off of Sob Rock such as "Wild Blue" and "New Light." But he never strayed away from the iconic, older classics fans have come to adore such as "Gravity" and "Your Body Is a Wonderland." He interacted with fans throughout the show, giving them personal experiences to take home with them. Mayer is also no stranger to the guitar solos and witnessing them in person is unlike any other. He sprinkled them throughout the concert making fans watch in utter amazement. The guitar riff of "Slow Dancing in a Burning Room" is one that would send chills down your spine listening to it. Mayer brought out all the emotions from fans, you could see them crying, laughing at Mayer's jokes and constantly saying, "I have goosebumps," as they screamed along to every one of his hits that have taken over the music charts for years. – Lauren Turner





Summer 2022 was the greatest summer of my life in terms of catching bucketloads of live music, simply by virtue of spending nearly all of it living and working in Chicago. I was able to catch many sensational mainstream acts on tour — Lady Gaga, Kendrick Lamar, The Weeknd and the Black Keys among them — and also see many impressive local performances — the Chicago Latin Jazz Festival, El Gran Festival Colombiano, Pitchfork Music Festival, and more. But there's no need to be too adventurous about what the top musical highlight of my summer in Chi-Town was: it was Lollapalooza, which I attended for 12 hours over two days at the end of July, with 400,000 other enthusiastic fans at my side. // Like many festivals of this nature, the thrill of attending comes from a combination of artists that you know and support, along with up-and-comers whose hunger and energy is vibrant. In this case, I was able to get plenty of the latter from the likes of Cleveland alt-rocker KennyHoopla, London guitarist Dylan, Chicago indie group Horsegirl, and many impressive others. Plus, the two headliners I saw absolutely dominated their respective evenings. Dua Lipa channeled every bit of the electricity and showmanship that I'd seen her display five months earlier on the Future Nostalgia Tour, and the results were just as invigorating the second time around. Finally, Green Day made me feel like a happy 7th grader again with their performances of American Idiot-era hits like "Boulevard of Broken Drems" and "Holiday," and every other song that they pulled from their expansive catalogue was given a royal live treatment as well! What a way to cap off an incredible weekend of musical celebration. – Josh Weiner





I had the chance to head over to see Maneskin while I was covering Coachella 2022 and was so completely impressed with their stage presence and polished sound. At that point, I was really only familiar with the single "Beggin" which had been getting a lot of radio play, but after that show I dug into their catalog further and really came away impressed. It feels like there are not a ton of breakout artists from Rome, Italy but Maneskin has this wonderful international appeal being able to sing in several languages (which they do), but at the same time pull off the glam rock genre, which is so rooted in American music. – Michael Greco





The circumstance in which I attended Molchat Doma's concert is quite unique. It was during a festival in Turin, Italy, with an increasingly darkening sky tending to rain. As a great appreciator of the Belarusian band, I couldn't help but be fascinated by their post-punk sounds, by the melancholy of their music that was starting as the rain covered us – this, however, by no means stopped us from jumping and moshing. Everything was perfect. The singer's hair in the wind as he danced, our dancing in the rain, the music towering over us in an extremely melancholic atmosphere. And us having the time of our lives. – Dimitra Gurduiala





I'll try to say this as plainly as I can: My Chemical Romance's Reunion Tour concerts were some of the best shows I have ever attended.

Following two breathtaking shows at Brooklyn's Barclays Center on September 10th and 11th, the band victoriously returned to Newark's Prudential Center on the 20th and 21st for a pair of outstanding performances that were not only inspiring and uplifting, but also as fun for the audience as they were for the band. I had the pleasure of being present for three out of those four nights, and the overall experience was equal parts cathartic and invigorating. The adrenaline high lasted for weeks after, which is as much a testament to the band's raw passion and pure energy, as it is to the electricity rippling through the audience – a sense of feverish anticipation, and its subsequent visceral release. It was a triumphant return, ten-plus years in the making for band and fans alike.

As I wrote earlier this year, "My Chemical Romance's music is inherently sonically and emotionally charged, and the New Jersey rock band's homecoming shows took that to new heights." The band of best friends Gerard Way, Mikey Way, Frank Iero, and Ray Toro (joined by Jarrod Alexander on percussion and Jamie Muhoberac on keyboards) clearly loved every minute of their long-awaited reunion, and seeing an artist sincerely love the music they're playing truly enhances what is already a euphoric audience experience.

My Chemical Romance played a different setlist every night, loosely based around one of their albums – meaning fans of the "deep cuts" were likely to come away surprisingly satisfied. Even still, the band didn't shy away from their hits – incorporating songs like the explosive anthem "Helena," the spiritually cleansing "Famous Last Words," the soul-stirring rallying cry "Welcome to the Black Parade," the rebellious blues rocker "Teenagers," the supercharged singalong "Na Na Na (Na Na Na Na Na Na Na Na Na)," and the dark, doom-y "Mama" into just about every show of their 41 North American dates.

The band leaned into their Conventional Weapons era on one night, and played the vast majority of Three Cheers for Sweet Revenge on another ("Thank You for the Venom" was an exhilarating rush both times I heard it). Their new 2022 single – the dramatic and sweeping, roaring epic "The Foundations of Decay" – served as a powerfully expressive, fittingly explosive opener to every show.

One might attribute concertgoers' unabating elation to the sheer freedom of being out and about after two-plus years away from stages, but I went to plenty of concerts in 2022 and few came close to the euphoria I felt at My Chemical Romance's Reunion Tour.

Lest I not rewrite my entire concert review, I'll close by reiterating what I said at the start: These concerts were some of the best shows I have ever attended. If you have the chance to catch My Chemical Romance live in the future, JUMP at that opportunity. It's a truly thrilling, high energy, memorable, and emotionally-fueled unlike any other. – Mitch Mosk





Nine Inch Nails are a stadium-level artist in the States, however when they come to Europe they often choose to play smaller venues, which makes for a much more intimate setting. I found myself front and centre for their show this summer at Brixton Academy, and I was fascinated and entranced with every minute. I am a huge Nails head, and had not seen them live since 2014, so this was a long time coming for me (and presumably the rest of London) which made it all the more enjoyable. Trent, Atticus and the band have had over 3 decades to craft their style, and the muscular, fine-tuned performance that night exemplified what they are famous for. Opening with the gut punch percussion of Mr Self Destruct, the set focused on the '94 epic The Downward Spiral while taking a smattering of songs from other Nine Inch Nails releases. Classics such as The Hand That Feeds, Closer and Head Like a Hole were played alongside deep cuts. The band played Sunspots, a fan favourite for the first time ever that night, a real treat and a privilege for the audience to savour.

Even though he's now a middle aged father of five, Reznor still delivered the aggression on his harder songs such as March Of The Pigs and Wish with the presence he had back in the day. Nine Inch Nails as a touring entity may not be around forever, but it's clear that the band still love playing live, and put a lot of hard work into giving their audience every piece of their soul each night. As long as they're still gigging, you can bet that any Nine Inch Nails performance will leave you breathless, overjoyed, and very very sweaty. – Adam Davidson





This summer, for me, was a period of embracing live music after a couple of years of absence due to the pandemic and then other things happening in my life. I hadn't anticipated the power to be so strong but it was through these shows that I regained a sense of life, the energy, the joy, the community aspect, the summery vibes, and of course the intimacy of the artists and their music all transmitting a rejuvenating rush. P'tit Belliveau at Club Soda in Montreal was a great example of this.

P'tit Belliveau is a singer-songwriter from Nova Scotia, Canada, who playfully blends genres (notably country and electro) while writing and singing about everyday life with Acadian pride. He approaches things with humour, whether it be the visuals he creates or the merch for sale, and this is transferred to a live environment where smiles and laughs are guaranteed, both in the crowd and on the stage. The show at Club Soda was part of the Francos de Montreal festival (a free outdoor festival) but, due to being a venue show accessed via purchased tickets, the audience was dedicated rather than casual passers by. This made the ambiance sweeter and also meant that unexpected moments such a cover of Papa Roach's "Last Resort" played on banjo was met with amusement and comprehension. P'tit Belliveau's albums (his second was released in April this year) exude a sunny warmth thus in some ways becoming an appropriate soundtrack for my year! – Francesca Rose





No band seemed more poised for a reunion tour in 2020 than Rage Against The Machine. The Trump Administration were gearing up for a vicious re-election campaign in late 2019, when the tour was first announced. Of course, no one could've predicted what the world would go through for the next two years, including the COVID pandemic, George Floyd's murder, Biden's election, and the January 6 insurrection. Shortly before the tour embarked, the Supreme Court overturned Roe V. Wade, that along with two years of frustration fueled the entirety of the tour. Late in each show, the band flashed banners with messages about injustices from the banning of abortion rights to wrongful incarcerations and much more. In the middle of multiple songs, Zack de la Rocha gave speeches dedicating songs like "Wake Up" to Black and Brown people that have been victims of police brutality, or how Congress continues to fund the war machine in "Bullet in the Head." After two years of living on edge (and it's still not over yet), the RATM reunion tour felt like a brief release, and a place to let that anger out.

Besides the obvious reasoning behind it feeling fitting, the band's return after nearly a decade-long hiatus felt like a tribute to the band's endurance. While songs like "Down Rodeo" proved to be as timely now as they had when they were first released, de la Rocha's commitment to performing through a torn Achilles proved to be an even more impressive showing than initially thought. Despite being seated at center stage through the show, he was just as animated as he barked through classics like "Testify" and "Take The Power Back." The musicianship of the whole band truly showed when they brought out openers Run The Jewels (who also had a killer set) to perform their 2014 collab with de la Rocha "Close Your Eyes (and Count To Fuck)," breathing new life into the standout RTJ2 cut. – James Crowley





Massachusetts and California were sometimes at odds with one another in 2022– most notably in the NBA Finals, where my Celtics couldn't quite prevail against the Warriors. But one night when those two regions proved to be highly compatible was September 10th, when the Red Hot Chili Peppers' Global Stadium Tour touched down in Boston. Once I passed through the 110-year-old gates of Fenway Park, I immediately got a delightful treatment to All Things California. First, Los Angeles bass guitarist Thundercat delivered a fine and funky set (interestingly, it was the second time I'd seen him perform on Lansdowne Street this past year, having also caught him at the House of Blues last November). Then, current L.A. resident St. Vincent delivered a flashy and inventive guitar set of her own as the second half of the opening act. // Finally, when the main guys came onstage, they fulfilled every hope I'd had as a fan for 15+ years who, up until then, had never seen them perform live. "Around the World" and "Dani California" were absolutely massive set-launchers; while further hits like "Californication," "Under the Bridge" and a solid chunk of their most recent album, Unlimited Love, kept the energy going strong well into the evening. I wound up dreamin' in very bright colors that night– if that's what "dreamin' of Californication" means, then I'm definitely onboard! – Josh Weiner





From the first thumping beats of "I'm Fine", Self Esteem filled the room of Los Angeles' Moroccan Lounge with brash electropop and lyrics often described to be as self-depracating and hilarious as Phoebe Waller-Bridge's "Fleabag." Touring in support of her critically acclaimed sophomore album Prioritise Pleasure, Rebecca Lucy Taylor's often intense and emotional lyricism was able to excite ("Prioritise Pleasure", "Moody"), silence ("Still Reigning", "Just Kids"), or empower ("I Do This All the Time", "Fucking Wizardry", "You Forever").

The moniker 'Self Esteem' came from a time in her 20's when Taylor had none, but Prioritise Pleasure and its resulting performances shows that, clearly, music is where she feels most at home. The intimate setting was perfect for explosive performances of fan-favorites "Prioritise Pleasure", "Moody", and "Girl Crush", the room filling with the chants of "I'm Free!" or "M-O-O-D-Y." Taylor is an artist who wears her heart on her sleeve, as evidenced by the cathartic and revealing "I Do This All the Time", where, in a moment of empowering autonomy, she ad-libbed the lyric "It was really fucking miserable trying to love you." When it comes to her next tour, there's no way I won't be in the front row again. – Sam Franzini

https://www.youtube.com/watch?v=HnE_sH7bsJQ&ab_channel=BBCMusic





SEVENTEEN has been one of my favourite K-Pop boybands for just shy of six years, but no matter how many times I watch their performances, music videos, and choreographies, nothing compares to the shows they put on in front of live audiences. On a whim, I was able to snag last-minute tickets to their BE THE SUN tour from a kind stranger on Twitter, and though it was a bit careless looking back, I wouldn't trade the experience I had that night for the world. This wasn't my first time seeing the 13-piece boy group, as I attended their ODE TO YOU tour with a friend back in 2019 at the same venue, but leaving the Kia Forum that night, there was something that left me wanting and expecting more. For that reason, it was necessary that I attended their BE THE SUN date in Inglewood on August 17th.

K-Pop concerts are already entirely different experiences with different performances, production values, and fan culture compared to that of the average show in the west, but SEVENTEEN and their fans take these things and magnify them by 1000. I can go on and on about my experience, but you'd be better off reading my in-depth review (well, really closer to gushing over) of the show here (link to live review). – Isabella Le





Few shows or tours bring together three modern indie rock masters, each at the top of their game, but the instantly iconic Wild Hearts Tour was a different breed. Luminaries Sharon Van Etten, Julien Baker and Angel Olsen hit the road this summer in a celebration of joy and introspective indie rock, building their own sisterhood along the way. The trifecta was a joy to witness, from Julien Baker's revamped live show — complete with a powerful backing band supporting the stunning Little Oblivions— to Angel Olsen's lilting blend of folks-y, guitar-driven rock. But the star of the show, tough as it might be to pick just one, was undoubtedly Sharon Van Etten. On an oppressively humid summer Saturday night in Central Park, Van Etten's set felt like a coronation and a homecoming for such a dedicated New Yorker. Van Etten has blossomed from quiet beginings more than a decade ago at Mercury Lounge to applause-packed sets at the Beacon Theatre uptown, with the songs to prove it. Undeniable crowd favorite "Seventeen" sent shockwaves through a packed, sweaty audience, and this writer couldn't help but smile in awe as Van Etten belted out an unforgettable rendition of "Mistakes." It's a special thing when a new song sounds like a surefire classic (it hails from 2022's We've Been Going About This All Wrong), but with Van Etten, you believe it. And when an artist really makes you believe, that's a special thing. Thank you, Sharon Van Etten. – Beau Hayhoe





Having missed State Champs at Sad Summer Fest's Anaheim date in July, I was certain that I wouldn't be able to see one of my all-time favourite bands until at least next year. Of course, I moved on eventually, but the moment I saw my phone screen light up with an email enclosing the presale code for their "Kings of the New Age" tour, I camped on Ticketmaster the day tickets went live, and everything else was history.

I'm no stranger to pop-punk shows; I attended Warped Tour at twelve and got kicked in the head by a crowdsurfer at thirteen, for God's sake. However, the experience I had at the Champs show on November 25th at the House of Blues in Anaheim was far different from shows of adjacent artists I've seen, in terms of both onstage energy and crowd energy. From Derek's eerily studio-like live vocals to Ryan's charisma and stage presence, the band was as talented as they were goofy and down-to-earth. I almost regretted not driving all the way to San Diego to see their following show the next day, but that Friday cemented State Champs' place as one of the best modern-day pop-punk performers and gave me more than enough memories to last until I see them again. – Isabella Le





It was the first night of my honeymoon, so yes of course I'm biased, but nevertheless, The Staves' performance at Home Farm outside London was a highlight of my year, and one of the most intimate musical experiences of my life.

Jessica and Camilla Staveley-Taylor put on a breathtaking performance together with a guest third member (their sister Emily Staveley-Taylor has not taken part in most of this year's shows), playing a stirring, harmony-rich array of songs spanning their decade-long career. I was so excited to hear songs from their third album, 2021's Good Woman (one of my favorites of that year) in person, and I can happily say that The Staves sound even better (if that were possible) in person, than they do on record.

From "Mexico" and "Steady" to the Sleeping in a Car EP, "White Roses," and The Way Is Read, I'm a true fan of the entire Staves catalog, so once again I'm admittedly quite biased toward them. This was truly a spectacle, though, and it was the full breadth of this one-of-a-kind concert experience that made it so special. The Staves' stunning, soul-stirring folk-pop feels tailor-made to be performed on a small wooden stage, in the great outdoors, in the woods, in front of an audience sitting on hay bales in the warm British summer.

In other words, this is a memory I will cherish forever. – Mitch Mosk





As someone that attends a concert or two a week, for a show to truly stand out from the rest takes more than a talented and captivating performance. It requires a rawness, an authentic vulnerability of the person playing, in order to create an emotion that is felt by thousands in the crowd, and creates a memory that is carried for a lifetime. Kevin Parker, along with his 4-piece band that comprises Tame Impala, took center stage for their nearly three-hour show, delivering crisp vocals against a mesmerizing backdrop of abstract light movement. The songs from their newest album, peppered in with classics from their previous discography — Currents, Lonerism, and InnerSpeaker — took on new meaning when arranged by theme. It was like listening to Kevin Parker bare his soul to the crowd for the first time; a man whose mysterious personality has only been slightly colored in with rare interviews and media appearances in the past decade of his career. At the show, I listened to him tell stories of falling in love, reckoning with his career ambitions, growing as a man, finding his place in the world, getting over issues with his father, and truly contemplating the meaning behind creating art. I would be lucky to experience even one show like this in my life, and Tame Impala's Slow Rush tour at the Barclays Center in Brooklyn was that for me. The experience was so transformative that I walked out on a cloud the first night of the show and immediately bought tickets to watch them again the next day. I would've gone again if I could. – Ankita Bhanot





With a name directly translating to mean 'prince,' it is no wonder that Tamino seemed to ascend to claim his throne on the chilly night of Sept. 19, 2022, at The Sinclair in Boston, MA. Casting a spell over the entire crowd as his melodies washed over the intimate space, his ethereal stage presence and masterful command over his discography demanded all eyes and ears to be locked on him as he went through his set. Singing from his sophomore record, Sahar, a couple of days before its release, the crowd remained silent as he provided a sneak peek into the project, pairing the newer releases with tracks from his beloved debut album, Amir.

As one of the rare artists who sounds even better live than in his studio recordings, Tamino's voice filled the entire space of the intimate music hall, hypnotizing all who were present. With sheer humility and reverence for the song, he went through track after track, softly closing his eyes as he surrendered to the music. And while that crisp autumn night at The Sinclair might be long past, the memories will linger for far longer. – Sophie Severs





To witness The Killers in the year 2022 is to witness greatness in action – it's always been that way, of course, ever since the Vegas rockers burst onto the scene in 2004 with one of the best debut albums in years. Yet after interminable pandemic delays, there's perhaps no band that makes you grateful for the return of live music quite like the bombastic, joyous live group that is The Killers. And to see Brandon Flowers & co. in action at "The World's Most Famous Arena" (NYC's Madison Square Garden) is a lifetime honor all its own. Few bands can start a set off with an explosion of confetti — with the fantastic "My Own Soul's Warning" off 2020's Imploding The Mirage — and have the show get even better from there, but only one band has Brandon Flowers at the helm. Oh, and only one band could play one of the biggest songs of the century — that'd be "Mr. Brightside" — and slot it third in the setlist. Heck, any band would kill for the career-spanning setlist The Killers played, mixing in old-school hits ("Somebody Told Me," "Human") with all-time fan favorites ("Read My Mind," "Bling") and greatest hits ("Shot At The Night"). Each was amplified by the showmanship of Mr. Flowers, as stellar a frontman as any in music today. And when Flowers ditched his suave suit jacket, rolled up his sleeves and welcomed none other than The Boss for a goosebumps-inducing three-song encore (including all-timer "Born To Run" and the collaborative "Dustland"), it was like seeing a rock n'roll prince in the presence of the all-time king. – Beau Hayhoe





It's a cliche to say there's no live band doing things just quite like The War On Drugs, and it's decidedly true when one witnesses the ever-evolving live outfit that Adam Granduciel has built. This once-scrappy Philly band has evolved into a live monster onstage, powered by songs like the eternal classic "Red Eyes," quiet moments found at the show's end via 2021's "Occasional Rain," and a hearty dose of out-of-this-world drumming by one Charlie Hall. It's a joy to witness, as songs morph and blend in a fashion that's somewhat "jammy" but always tasteful. On a snowy Saturday night in January, the once-underdog band played like world champions at Madison Square Garden. – Beau Hayhoe





The last show for Zac Brown Band's U.S. tour was surely one to remember. The band's last stop was at the Chase Field Stadium in Phoenix, Arizona. With pedal steel guitarist Robert Randolph and young country artist Sam Hunt, the openers gave performances that could have been good enough on their own. Shortly after, Zac Brown Band came out and proceeded to top off the show in a performance I will never forget.

Lead singer Zac Brown explained that the performance would be broken up into three acts. The next three hours was a performance of many genres – unlike any concert I've seen before. Starting with "Toes," Zac Brown Band had the whole crowd rosy-cheeked and singing along. Folliwng that, they did a lovely medley of their very own "Free" and classic, "Into the Mystic" by Van Morrisson. They then invited Caroline Jones on stage where they did a three song medley of "9 to 5", "Dixieland Delight", and "Forever and Ever Amen". The second act feautured an electryifying guitar duet and drum solo. This act composed of mostly originals from their latest album "The Comeback" but also snuck in some Ray LaMontagne and Allman Brothers in the midst. For the third act, Robert Randolph and his band came back on stage – and Zac Brown Band changed out their folksy hats and jackets for sharp black suits and ties. The final setlist was a mix of classics – from Lionel Richie to Prince to KC and the Sunshine Band. The backup singers even did a powerful cover of Carole King's "You Make Me Feel Like (A Natural Woman)". The band closed with "Chicken Fried" and "Homegrown" leaving the whole crowd swaying and rosy-cheeked like just how they started. The performance was a unification of soul and acoustics and rock – the perfect intertwining of timeless music and the music of the future. Zac Brown Band can surely cover any song, but much more than that, they are a group of musicians that will keep music timeless, leaving the listeners with a sense of unity and home. – Lauren Hicks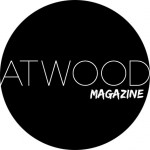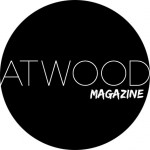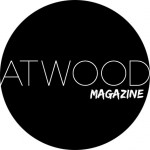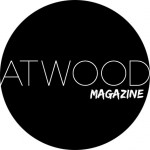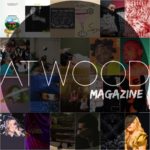 Atwood Magazine's
2022