Beach Tiger's light shines in Nostalgia Hot, filling our ears with spirited energy and endless passion as the artist brings those intimate, fleeting moments to life in song.
Stream: 'Nostalgia Hot' – Beach Tiger
---
There's nothing better than watching an artist you've long supported find their voice on their debut album: Of hearing that band you loved spread their wings and fly. Such is the feeling of listening to Nostalgia Hot, the long-awaited first full-length offering from Charleston, South Carolina's Beach Tiger. An Atwood Magazine artist to watch since 2016, Beach Tiger have spent the past four years finding their foothold and honing their "indie pop" sound. Now the solo project of Taylor McCleskey, the act's debut album arrives as a fresh blend of old and new, dramatic and mellow, raw and polished: Beach Tiger's light shines in Nostalgia Hot, filling our ears with spirited energy and endless passion as the artist brings those intimate, fleeting moments to life in song.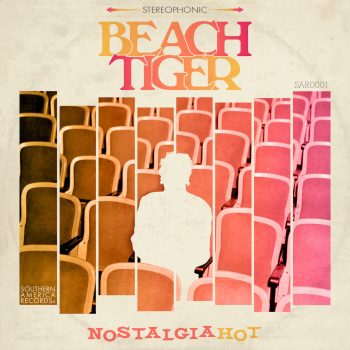 Independently released June 26, 2020, Nostalgia Hot marks a brand new chapter for Taylor McCleskey's Beach Tiger. It's a fresh start and a long time coming all at once – a set of songs that came only after the artist stepped back, stopped thinking, and just let the music flow.
"I stopped worrying about the business side of the music game, stopped caring about my popularity/streams, and fell back in love with the actual creation of music itself," McCleskey says.
Thus emerges Nostalgia Hot, a ten-track immersion of classic pop and alternative rock sounds capturing Beach Tiger at its most organic and most authentic. It's impulsive, yet finessed; buoyant yet bittersweet: A mix of sounds that reflects the artist's strong '60s influences, but channels it through a distinctively "Beach Tiger" lens. Heartfelt album opener "She Knows" and its follow-up "Legs Are Shaking" display this style well, setting the tone and pace for an album that succeeds at introducing us to Beach Tiger's 2020 incarnation.
While Nostalgia Hot is best listened to in its entirety – it really does have a little bit of something for everyone – we'd be remiss to not share our own favorite moments. "Stunner" is a classic, feverish pop/rock indulgence: A sultry Rolling Stones-esque jam, the track hits in all the right ways. The same can be said of "Higher Place and State," a tight pop number that seems to marry elements of Daft Punk with those of Phoenix. Meanwhile, the somber "Too Hard on Yourself" marks Beach Tiger's highest low: A heartfelt and melancholic track, it's a moment of heavy reckoning washed in reverb.
In addition to its own musical resonance, Nostalgia Hot also arrives as the first in a series of albums should see Beach Tiger through to 2030. "This truly marks the beginning of my Beatles Ten journey (or Beatles X Journey)," the artist explains. "This is a concept I created back in October after completing a songwriting challenge where I wrote a new song idea each day for 30 days straight. With the overwhelming support of my wife and close amigos, I vowed to follow the early release schedule of my favorite band for the next decade of my life; yes, you guessed it, The Beatles. In the beginning they set out to release (1) single every three months and (1) full-length album every six months. So, when we all ring in 2030, God willing, you will have 20 Beach Tiger albums to accompany any musical mood you may find yourself in."
Once upon a time, we pined for the next Beach Tiger single; we waited, sometimes over a year, for just one new song. Now that McCleskey has embarked on The Beatles X journey, we'll hopefully never find ourselves in that situation again. Beach Tiger's ambitious project means the music will flow naturally and expeditiously: Gone will be those long periods of wait, for the artist and fans alike. We will hear Beach Tiger circa 2020 in 2020,  Beach Tiger circa 2021 in 2021, and so on and so forth: And whatever music comes out, we can rest assured knowing it is McCleskey in his element, an up-to-the-minute snapshot of his art in real time.
Experience the full record via the below stream, and peek inside Beach Tiger's Nostalgia Hot with Atwood Magazine as Taylor McCleskey goes track-by-track through the music and lyrics of his debut album!
Stream: 'Nostalgia Hot' – Beach Tiger
:: Inside Nostalgia Hot ::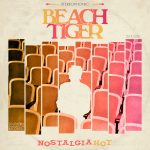 — —
SHE KNOWS
The heartbeat of the song = The protagonist in this song is thought of as the "back up plan" by his/her love interest. Favorite sound nugget = 1:24 when the first verse enters. I'm happy with how the vocals turned out; bit of rasp, sass, and passion made a good recipe.
When the original Beach Tiger lineup split at the end of 2017, half of the group created a project called Veja Du, and their debut album has some really cool spoken word moments. I loved it so much I decided to "borrow" the idea and used it to kick off my album. David Gray's "A New Day at Midnight" is in my top five albums of all time. I really aimed to capture his drum tones and drum feel in this track and I'm stoked on how it turned out.
—
LEGS ARE SHAKING
The heartbeat of the song = When your crush has all the power. Favorite sound nugget = At the end of each chorus, when I scream out, "That's why my legs are shaking". When I was first creating the song, I was allowing my voice to feel different and weird in the verses; I kept it loose and a little shaky. I decided to extend that to this part and just let it rip. What came out is pretty quirky and feels like something from the 50's (very unlike me).
My reference notes for Micah Nichols (session guitarist who played on the entire record) were centered around early, dance hall Beatles. He configured his setup to be just like George Harrison's for this track. It still feels modern enough but it has that early 60's life blood in it.
—
STUNNER
The heartbeat of the song = When your significant other is just too hot to handle and you're holding on for dear life; all the while loving every moment of it. Favorite sound nugget = Micah's guitar solo absolutely rips through the mix in the middle section of this song. The hair stands up on the back of my neck every time I hear his feedback increasing in volume right before he begins.
If Beach Tiger and the Bee Gees had a night out on the town, this would be the song written the next morning over a mimosa brunch.
—
RATTLE MY BRAIN
The heartbeat of the song = The simple chorus plea of "what the hell do you want from me?" is for any person trying to make more out of this life but seemingly only hits brick wall after brick wall. Favorite sound nugget = The piano solo. This is the first record I've played piano/keys and this was my first attempt at a stand out moment. I must have worked on this part for a solid hour with the solo section on loop just thumbing around until I found something worth saving. I'm really proud of how it turned out. This was my first attempt at being Steely Dan. The vibe in general is something I've never really attempted. There's a constant pushing of the piano melody instead of laying back into a groove, which is what I do by default.
The lyric "the whole world is panicked" was written as COVID was just starting to hit the U.S. before lockdowns even began. I'm always proud of myself when I complete a song that isn't about love in some kind of way. That's a feat for me (LOL).
—
TOO HARD ON YOURSELF
The heartbeat of the song = For any Enneagram lovers, this song is written for you, number ones. My favorite Pink Floyd song is "Us and Them". I was watching a documentary on the making of that album, Dark Side of the Moon, and it showed a video from this song that showed business men and women like little ants moving across city streets; a bit lifeless, a bit routine. It stuck with me. This song begs the question "Are we pushing too hard?" If yes, is the payoff worth it? I feel like in most cases it's not. Favorite sound nugget = Micah's electric guitar hits its highest note at time stamp 2:53, and the first time I heard it tears suddenly filled my eyes, because it was just so beautiful and haunting.
Fun facts: #1 = This song is extremely special to me because it got me a sponsorship with my favorite recording software company, XLN Audio. Without their help this album would not sound half as cool as it does. #2 = I knew I was on to something when my wife, who dislikes slow songs, closed her eyes halfway through her first listen and had a tear running down her face by the end of the song. My next goal is to get her to fall in love with Bon Iver.
—
HIGHER PLACE AND STATE
The heartbeat of the song = The verses are the protagonist in the hectic moments of life and the chorus is him/her getting through it and seeing the light at the end of the tunnel; more or less saying sometimes we are forced to walk through the fire instead of getting a free pass around it. Favorite sound nugget = Timestamp 0:46-0:52 the two guitar lines battling back and forth almost like they're having a conversation.
This is my Phoenix meets Coldplay endeavor and it's the song I return to most from the album when sitting down to listen. All I had originally, and loved, was the chorus. My first attempt at the verse was terrible. I knew I wanted it on the album but I couldn't write anything interesting enough to accommodate the chorus. I was about to give up on the song entirely when I was clicking through drum sounds from XLN's Addictive Drums 2 and found this processed drum kit. It sounded so much like Phoenix. The next thing I knew the words and verse melody just started flowing. I finished the verse lyrics in about 15 minutes; pretty much just stream of consciousness.
—
BLESS YOUR HEART
The heartbeat of the song = The girl is leaving the dude because she hit the "big time" and he just can't keep up. Probably the quirkiest thing I've written to date. Favorite sound nugget = Timestamp 2:25 Micah's screaming, standout lead line. every time I hear it I get an automatic stank face – it's just so bitchin'. It really just kicks you in the face. To this day, even though I've listened to this record about 10,000 times this part still makes my jaw hit the floor. Fun fact: Whenever I listen to this song I'm transported back to the many mountain drives I took to North Carolina for rehearsals for the band Young Mister. I was signed on to play lead electric for his SXSW tour, that was sadly canceled due to COVID, and I would listen back to Micah's guitar reference track over and over again.
—
MOTLEY SCENES
The heartbeat of the song = Inspired by all my wild nights in my early 20's; Things I've seen, things I did. You make it out alive, look back and just have to laugh a little bit at the journey. The verse line "I found a better place, I found a better time" is deciding to love the present. I choose not to believe in the myth of the "glory days". What if each new season of your life could be considered your "glory days". Perhaps, that's my new mantra. Favorite sound nugget = Although it's a tad buried, the piano melody feels uber yacht rock, which is all I've been listening to lately.
—
I'M STILL YOUR MAN
The heartbeat of the song = Written after an "off-night" with my wife; the song pretty much wrote itself in a matter of minutes. Marriage has so many different seasons you have to navigate. I believe the trick is to see the big picture during the bummer moments and realize that you will be smiling, back in love in no time, if you just keep pushing and fighting. Favorite sound nugget = I'm a huge fan of Andy Shauf and the intro feels like something from his album "The Party", which is something I listened to religiously for about three months. I was glad his vibe snuck it's way in to my writing.
—
THE SUN HAS SEEN IT ALL
The heartbeat of the song = There's nothing new "under the sun". We all feel pain, we all encounter weird seasons of life, but life always goes on. This screams the British mantra "keep calm and carry on". Favorite sound nugget = Too many to write down on this one but the clock bell tones at 2:18 felt very Beatles to me. I really enjoyed throwing that sound bite in. Fun fact: This song title was taken from an EP title of my side project, Kit Kazar, which is what I focused on after a Beach Tiger lineup split at the end of 2017.
— — — —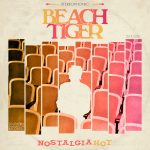 ? © Lindsey McCleskey (Every Flower Photography)
:: Stream Beach Tiger ::
---