Country singer/songwriter Caitlyn Smith talks to Atwood Magazine about self-producing her brand new album, 'High & Low'.

Stream: "High" – Caitlyn Smith
---
Inspiration comes from seeing people who look like you, act like you, speak like you, and come from the same place as you, doing the things you want to do.
If you look at the country music industry and all you see are white men pulling the strings, getting a Top 10 hit, making the records, mixing the songs, and you're a woman or person of colour or identify as LGBTQ+ then your natural conclusion will be, I don't belong here.
Caitlyn Smith is one of the foremost writers-for-hire on Music Row, but even Smith has questioned if she really had a place at the table of country music. She has written for Dolly Parton and Kenny Rodgers ("You Can't Make Old Friends"), John Legend and Meghan Trainor ("Like I'm Gonna Lose You"), Garth Brooks ("Tacoma"), and even Miley Cyrus ("High"). In 2018 Smith released Starfire, her debut for Monument Records, following it up in 2020 with her sophomore album Supernova, which told the story of intimate moments wrapped up in a blanket of soaring vocals and stratospheric guitars and drums, further carving out her own space and sound in Nashville.
Ain't the stars there for wishing? And I don't think you're crazy, I'm right here and I'm listening, sings Smith sings on her song "Dreamin's Free". The third single from her album High (via Monument Records) out on April 8, part one of a double album. These words might merely be heard as a lament to silly dreams but taken in the context of Smith being the only woman in country music to produce her own music single-handedly, it takes on something heavier and more significant.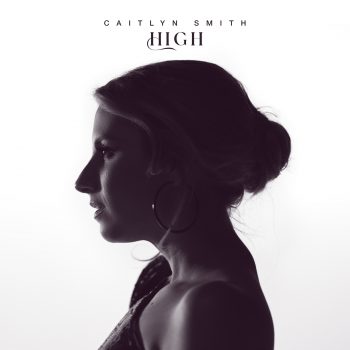 "You have to do it. No one else could do it except you,"
Shane McAnally, co-president of Monument Records, told country singer/songwriter Caitlyn Smith when she first told him of her plan to produce her third album High & Low, a double album in two parts – the first part High being released in the spring, and the second part, Low in the autumn.
Smith says her whole team was on board with her decision and her vision for the album from day one. "They were incredibly supportive. I was apprehensive to be like okay, record number three, we could get a big-time producer person, or I could do it. To have that support and enthusiasm behind me was such a gift."
High & Low is an album that goes from the highest of feelings and then ends on a lower, quieter, and more intimate note. The album was written during the pandemic and recorded at The Sound Emporium in Nashville. The first part, High is an eight-track album. From the anthemic, gospel infused title track to the rootsy, singer-songwriter influenced "Dreamin's Free," High is very much a Caitlyn Smith record but this time, instead of trying to please others, it is all for Smith. "It was really a gift to myself, just really an exercise in believing in myself and trusting my own gut instead of worrying about what everybody else around me wanted."
---
The pandemic played a major role in Smith deciding to produce the record alone.
"I did a lot of soul searching and I realised that I have spent a lot of time in my career trying to make other people happy. Whether it's what kind of songs am I going to write and put out, what people want to hear from me, even down to, what should I wear that this person would think is cool. Just looking at it through a lens of what do other people want from me, and I think in spending a lot of time in my own little bubble made me realize, 'Why don't I just make a record that is for myself?' And as soon as I decided that's what I was going to do, the songs became more vivid in my head. I started hearing parts, I started hearing the instrumentation, and as soon as I really started marching down that road, I couldn't push it out of my brain."
Once the decision had been made, the creation of High & Low came in pieces, revealing itself slowly until it became very clear that Smith had two records on her hands, not one.
"'High' was the first song that I recorded, and I was very clear on how I wanted that song to sound," she explains. "I also had written a song called 'Low.' I didn't know how these two songs really went together until I kind of looked at the entire track listing and I realised that my writing, just as we all are as people, is very high and low, very up and down. At the time I thought, 'How does all of this live together?' and then realised, 'Oh, it lives perfectly together because we are complex humans and we are feeling all of these things in one day.' It wasn't intentional when I first went in to make the record to break it into two parts. It just became clearer as I leaned more into the process and it all just clicked into place so beautifully, like it was supposed to be this way."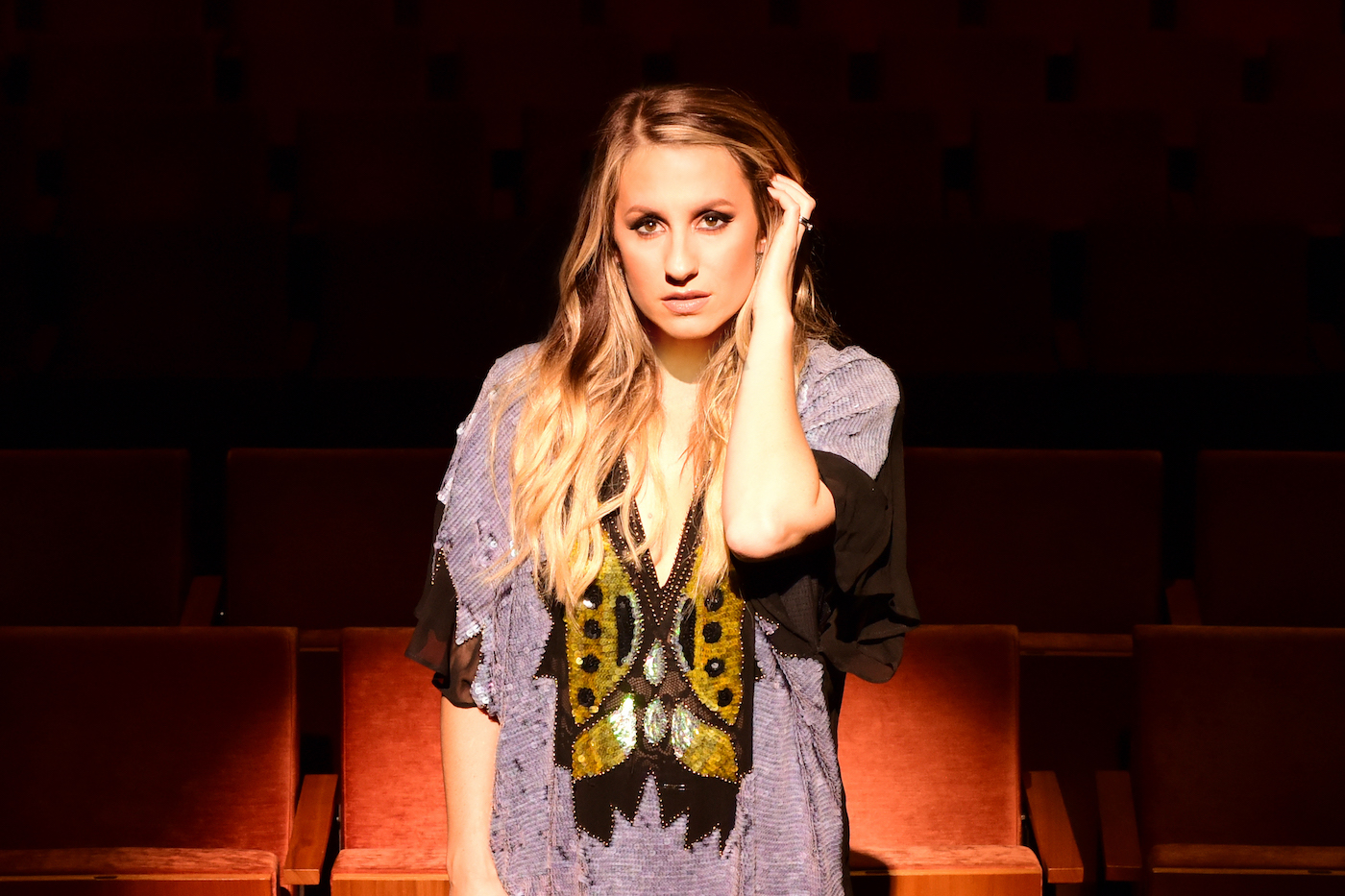 If you have ever been fortunate to see Smith live, you know that her voice was built for big venues where you only have the stars for cover. Smith's voice is powerful but can effortlessly become a gentle whisper and then without warning soar leaving you with goosebumps. For High & Low, Smith really wanted to capture those live moments and bottle them up for the listener.
"A few of the songs you'll hear, especially the last song on High, "I Don't Like The World Without You," is one take in the studio with just a guitar player. I think capturing a moment instead of making it perfect is a different process. It's not overthought, it just is, and it lives."
Smith had been wanting to sit in the producer's chair for a long, long time but had felt that this coveted role had been mystified to those on the outside. "I've been making records since I was 15 years old. It's like I'm not a stranger to the record making process. I know how to run Pro Tools, you know? I do feel very grateful because the producers I have had in my life have all been magical, incredible mentors." Smith decided to recruit GRAMMY Award winning engineer Gena Johnson, who has worked with Chris Stapleton, Jason Isbell, Ashley Monroe and Brandi Carlile, to engineer High & Low. Johnson is also the first woman ever to be nominated for an ACM Award in the Audio Engineer category.
Within the conservative confines of country music, women are repeatedly overlooked and ignored.
A study published in 2019 found that only 12 percent of top-charting country songs were written by women; this compared to 14 percent on the pop charts. Right now, there are no women artists within this genre who are producing their own music alone. When women do have a producer's credit, it's usually alongside an established male producer. Throughout the process of making the album, Smith and Johnson were both walking the path of many firsts, breaking down barriers for all the women coming after them.
Not only did Smith overcome and fight against the expectations and restrictions built by her industry but she also confronted her own fears going in to the make the record. "It is scary, number one, because I love to be in my comfort zone of knowing I can walk into a room, do my job, and kill it. I love that. It's comfortable and I feel like when I step on the stage, I can do that, but this was a new scenario where I stepped into the room, and I was uncomfortable because I didn't know for sure how this is going to work out, so there was a lot of fear in a lot of the things that I had to deal with."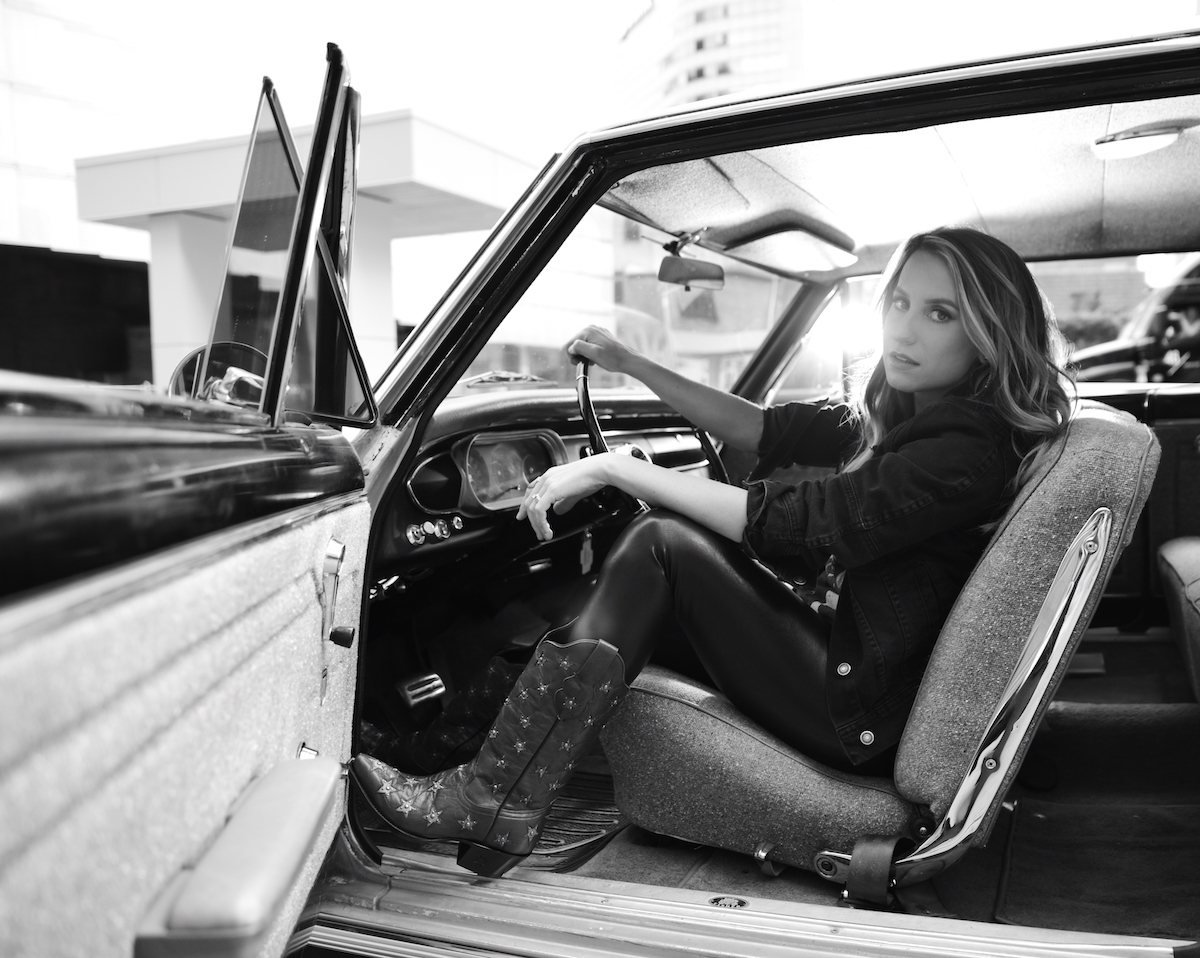 As Smith became immersed more in the process and on each subsequent visit to the studio, her confidence grew; a new ease took over.
"I think as I leaned into the process more, it's become easier. My decision making was happening quicker. I'm realizing, 'I don't like that, I like that; I want this, I don't want that,' so throwing myself into the process and learning has really helped me as a producer."
In 2014 Smith co-founded of the organisation the Girls of Nashville alongside artists Heather Morgan and Mags Duval. Their aim was to celebrate the community of female songwriters and artists in Nashville. Girls of Nashville began as a seasonal songwriters' night featuring women from all genres. It has now become a movement that is held at Nashville's City Winery four times a year. Every show feature 12 women performing two songs each, accompanied by a house band. Smith credits this community of women with giving her the confidence to believe she not only deserved a place in country music but also a say in how country music continues to evolve.
"I really felt like, because of that community, I could have a seat at the table. We all have a seat at the table and so I feel putting energy towards supporting other women made me feel like, 'Well I need to walk the walk, not just talk the talk.' If I want to have a seat at the table, and if I want to produce my record, then I by gosh darn I need to do it, so I really do think that it played a big part."
At the time of Smith arriving in Nashville, there were no women producers working solely by themselves. Had there been, Smith may have started producing earlier. Smith went on to say that having mentors who are women is not only instrumental in getting other women to be part of the music industry but also in having a more diverse representation of voices who can help shape the future of country music and adapt to the changes not only in the industry and in the world.
"If I would have been a young girl moving to Nashville, and seeing women sitting in the producing chair, I would have been like, 'Oh this is possible!' If the only thing that comes out of this record is for another young girl to see me in this role, and know that they belong there, then I feel like I've done my job. That to me is so important to see other women in these roles as well."
The pressure on women within the country music industry is immense.
Not only are women fighting to carve out their own creative space within an industry that has been less-than welcoming towards them, but they are also under scrutiny to look the part when they are granted that space. The study referred to at the beginning also found that the average age of top male artists is 42, while the average age of top female artists is 29. In other words, women in country music have sell by date which their male counterparts do not have.
Smith knows that world all too well. "Have it together and put your lipstick on baby and look good, right? I have a tendency to put on a face and always be on, and always be that person that's happy. I don't like to show the low. I think as I get older, I'm learning more and more that we all feel that. We all get high, we all get low, and I'm feeling less and less like I need to put on a face, and more like I can just be high, and I can be low, and everything in between and all of it's okay, and this record is all of that."
Producing High & Low has shown Smith a new side of herself that she know existed at the beginning when she decided that only her and her alone could produce this record. Like any journey, Smith feels like a different person coming out the other end.
"I can feel the growth and I could feel it in the process. It was like this constant feeling of being uncomfortable and like, 'Why do I feel like this? I hate this,' but then just pushing into that because I felt like as the more I pushed into feeling uncomfortable, the more I'd wake up the next day and feel more confident, so I definitely am a different person, and continue to evolve as I push into it."
High is out on Friday 8 April, 2022 via Monument Records. Pre-order it here. Tickets are available for Caitlyn Smith's High & Low Tour here.
— —
— — — —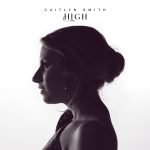 ? © Robert Chavers
:: Stream Caitlyn Smith ::
---