Recommended If You Like: Radiohead, Led Zeppelin, Young the Giant, Bastille, Sir Sly
There's something overwhelmingly authentic about a band's first record. Regardless of later fame or success, that record will always have been made at a time where the band members' expectations were of highest priority; where the pressure to succeed and follow through came from within, rather than externally from fans or labels. Nothing is set in stone yet: The band is searching for an identity – some sort of defining characteristic that can be theirs. Everything is up in the air, and it's up to those band members to chisel away at the fat and noise until they cross that ever-elusive finish line.
It feels so fitting, then, that Minneapolis indie band DENNY seem to have found their sweet spot in a song written specifically about their struggles as a band.
Seems I've come late to the party
Everyone's already dressed
All my friends are dead on the inside
But at least they're paying rent
Listen: "Bloom" – DENNY
---
"Bloom," which premiered late last month, is the perfect edgy mix between Radiohead and Led Zeppelin: A heavy hard rock song built off a "When the Levee Breaks"-like drum beat and a dark, fuzzy synthesizer, "Bloom" finds DENNY daring to be different. It's a stark contrast to the band's previous two songs – "Ideals" and "Boyfriend" – which presented the group as a relatively straight-laced indie pop band with sonic leanings toward Phoenix, The Royal Concept and The Strokes. These songs laid an important foundation, informally introducing DENNY to the masses as a band with deep lyrics and an ear for feelgood, dance-hall friendly mixes.
DENNY have done the smartest thing they could possibly do by shattering that foundation. "Bloom" broke the mold before it could fully form, demonstrating the band's versatility, creativity, and sheer refusal to be pigeonholed in any way, shape, or form. With "Bloom," DENNY have achieved what countless so-called "indie pop" bands who surfaced over the past four years (looking at you, Smallpools and Magic Man) failed to do: Develop past one song and one sound.
I've been let down too many times
it doesn't feel special anymore
as if the thought really crossed my mind
if I'd been paying attention, I'd've known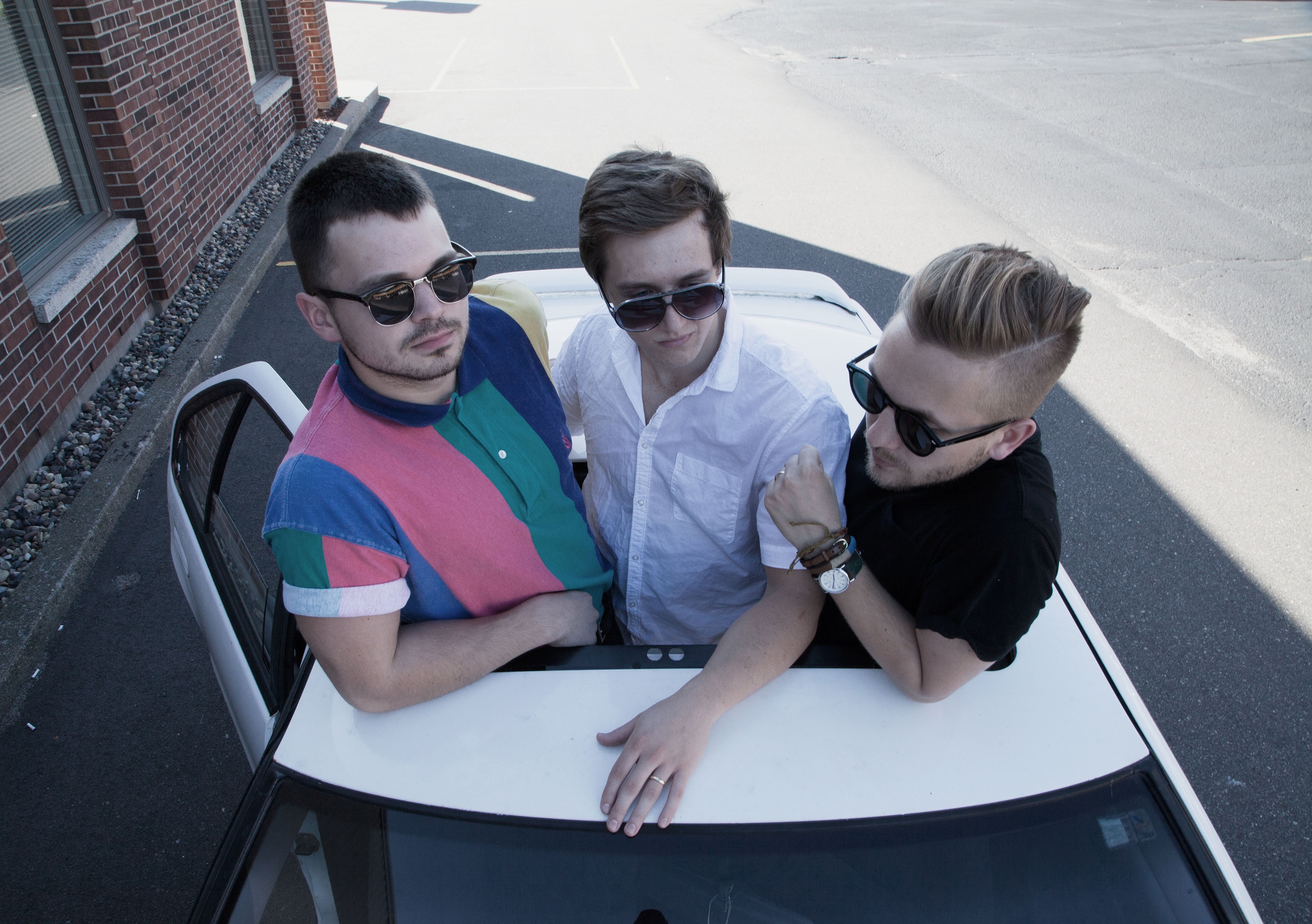 "Bloom" retains DENNY's previously established employment of introspective and observant lyrics, perhaps even going a step further than the band's previous songs by truly emoting the song's significance. Lead singer Alexander Rollins describes "Bloom" as a "sarcastic diatribe about watching everyone come of age around us while we were still sleeping on floors and spending our days making music." The band – a trio comprised of Rollins (vocals, keys, guitar), Jack Vondrachek (guitar) and "Sully" (drums) – dropped out of college in 2013 to go on the road, but after leaving home and touring the states, "we watched our three years of hard work dissolve in front of us. We came home broke, homeless, and downtrodden."
has the bloom come too late for us?
have I really lost my touch?
has the bloom stirred the dust enough?
there's nothing here for us
"Bloom" finds DENNY questioning their purpose. "We thought we'd never make music together again in 2013," said Rollins. "Then I wrote 'Bloom' and we kept going." When does one throw in the towel and say enough is enough? Must one eventually admit defeat and submit to a life devoid of the realization of one's dreams? Rollins sings this pre-chorus in a delicate yet forceful falsetto, juxtaposing this expression of instability and uncertainty with the strong, lower chest voice that guides him through the surrounding verse and choruses. Evoking the likes of Radiohead's Thom Yorke and Muse's Matt Bellamy, Rollins chooses only the most critical moments to display his massive vocal range, thereby making its impact all the more powerful as DENNY dive right into the chorus:
I'm too scared to speak
I'm running out of time, running out of time
I'm losing control
I'm too scared to speak
How'd you get so high, how'd you get so high
When we're all so low?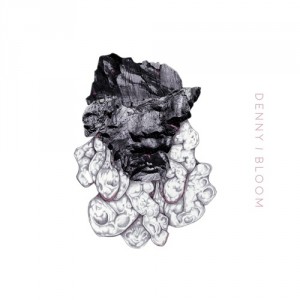 Time makes fools of us all, and DENNY are acutely aware of its passage on "Bloom." The reward for struggle, for far too many, is more struggle – but DENNY took their low moment and crafted something absolutely magnificent. Is "Bloom" worth the feelings of helplessness and worthlessness that Rollins and co. might have felt during this point in their lives? It's up to them to decide. In all other aspects, "Bloom" excels as the band's most catchy, innovative and stand-out release to date.
Never have I ever so easily compared a young indie band to the likes of Led Zeppelin or Radiohead, but the comparison fits: "Bloom" is a big, infectiously catchy hard rock song powered by dynamic contrasts and obscure timbres that keep it fresh upon every repeat listen. Is this the new DENNY, an unexpected twist for the Minneapolis trio, or is this the band's magic weapon for which they sacrificed everything? DENNY take risks on "Bloom," letting the song live and breathe through droning synthesizers and emphatically silent pauses. The band have shed their indie pop skin, emerging as if from a cocoon to show their true multifaceted identity. Only time will prove the true extent of this band's talent.
"Bloom" is the product of unending perseverance, the tangible token of DENNY's struggle and the manifestation of DENNY's refusal to resign themselves. It may also be the band's big break – the thing that sets them apart from every other indie pop band on the planet will be the sheer fact that DENNY cannot be boxed in, defined, or encapsulated by any singular definition. We'll be keeping a close watch on DENNY throughout the year, and you should too: If "Bloom" is any indication, DENNY are destined to do great things.
DENNY is being young and feeling out of place. Graffiti on bedroom walls. Cigarettes in alley ways. Teenage wet dreams. Hot summer nights. Lying on your back in the cul-de-sac. The smell of the suburbs burning. Idealism.