Atwood Magazine is excited to share our Editor's Picks column, written and curated by Editor-in-Chief Mitch Mosk. Every week, Mitch will share a collection of songs, albums, and artists who have caught his ears, eyes, and heart. There is so much incredible music out there just waiting to be heard, and all it takes from us is an open mind and a willingness to listen. Through our Editor's Picks, we hope to shine a light on our own music discoveries and showcase a diverse array of new and recent releases.
This week's Editor's Picks features The Aces, Tennis Courts, Tunnel, MisterWives, Savannah Conley & Noah Reid!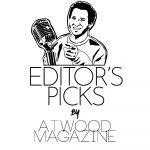 ---
"Girls Make Me Wanna Die"
The Aces
Nothing compares to the electric energy of The Aces' music: The Utah alt-pop band have always known how to inspire their audience and ignite a fire deep inside, and out of their entire discography, few tracks hit harder or carry more pure, raw passion than their latest single, "Girls Make Me Wanna Die." Released June 8, The Aces' first release of the year is a churning and charged queer heartbreak anthem just in time for Pride Month. Soaring guitars shine with radiant light and drums pulse a feverish beat as Alisa and Cristal Ramirez, Katie Henderson, and McKenna Petty erupt with irresistible, cinematic flare:
She's got a cigarette between both teeth
The way we met not so unique
On the internet we make up things
A different story every person we see
I don't know when I fell, she doesn't know as well
On a beautiful sunday, we're laying in sun rays
She's wearing my beat up jean jacket so damn well
One swipe of a finger, she leaves and I linger
She's killing me with desire for someone else
Oh these girls that make me wanna die…
"'Girls Make Me Wanna Die' is a nostalgic call back to our adolescence and shared experience of being young, queer, and painfully in love with your best friend," The Aces explain. "Everyone remembers that feeling. So many 'what ifs', so much longing. Every single look and touch meant something. We wanted this song to feel desperate and full of youth, so we stripped it down to how everything started back when we were kids, jamming in the basement. Guitar, drums, bass, and a distorted vocal."
Reminiscent of The 1975's "Me & You Together Song" and The Strokes' "Reptilia," "Girls Make Me Wanna Die" bursts out of the gates with explosive energy, riding that high from start to finish. The Aces inject layers of nostalgia and intense, intimate heartache into their verses, coming alive in a searing chorus that reflects the all-consuming, unabating nature of young love and teenage desire. Summery and smile-inducing, "Girls Make Me Wanna Die" is the kind of anthem I'll be blasting out loud for years to come, shouting those visceral lyrics at the top of my lungs til my voice goes numb. It's an uncompromising, unapologetic release – and that's the kind of spirited, engaging music we all need right about now.
I'm writing poems and they're all online
Under a different name nothing like mine
I tried to tell her once on a drunken night
But it came out all f-ed like a bad pick up line
I don't know when I fell, she doesn't know as well
"To Feel Young"
Tennis Courts
An utterly catchy and cathartic indie rock upheaval, Tennis Courts' first single of the year is absolutely captivating: The recent Brooklyn transplants come to life on "To Feel Young" with a dazzling blend of seductive nostalgia and searing anxiety, dwelling in poignant depths and rising, with turbulent fervor, to epic, climactic heights. The first single off their forthcoming sophomore EP, "To Feel Young" is the perfect companion to anyone who's got a bit of imposter syndrome going on; who's looked back on their life and wondered if they're making the right choices, if they're going down the right path, and if there's still time to figure out this thing called "life."
Hide your face, swallow your tongue
Life is long but you've gotta make time to feel young
Place your hand a bit closer to mine
I don't wanna go back home alone
And turn back time
For Tennis Courts themselves, "To Feel Young" feels like a big step forward personally and professionally. "I wrote the song in one afternoon in July of 2021," the band's Patrick Walsh explains. "I was about to move out of Charleston, SC, a city I'd lived in for the better part of the last 5 years. I was feeling nostalgic and anxious and everything that comes with moving away from a place that had just started to feel like home. I was moving to New York City, something that felt very much like an adult thing to do. But I didn't (and I still don't) feel like an adult. So that's where the sentiment of the song came from, I guess. I really wanted to embody that mid-twenties feeling of nostalgia in a song. I'm so interested in the way people my age are nostalgic for everything, for things they didn't even live through. The future right now is so bleak, that looking back is the only way to feel good anymore, I guess. I was so unsure if what I was doing was the right thing to do, but in some respects, I think it's important to go through with things that kind of scare you."
"That afternoon in July, everything just kind of came out. Everything I was feeling at that time in my life is in that song. I was scared and anxious to move, I was feeling nostalgic for my life in Charleston, and I was also just reflecting on my life over the past 5 years. What it means to be 25, if there's even meaning to be found in that, who really knows. I know it's been said by so many songwriters before me, but I probably wrote that song in less time than it took to play it. The words are the same words I mumbled into a voice memo the day I wrote it, nothing really changed."
Tennis Courts formed just a few years ago as the songwriting duo of Walsh and Andrew Clarke, who met while in college down in Charleston, South Carolina. The pair recently relocated to New York City in early 2022, finding a new home in Brooklyn and doubling down on their music. You can feel some of that searching – an existential identity crisis – come out in the chorus of "To Feel Young," as the band reckon with who they've been, who they are now, and where they're going:
Saying "Where did all the time go?"
Looks like death's waiting at the door
Spent so many years trying to be old
I'm not on that shit no more
Saying "Where did all the time go?"
Looks like death's waiting at the door
But there's no time to be existential
Down and out and insecure
"I think 'To Feel Young' is also an important song for the band in general," Walsh says, reflecting further on this song in relation to Tennis Courts' big move(s). "Andrew and I decided to start taking this band seriously around the same time the song was written. It's us showing some people that maybe didn't take us seriously for the first few years that we can hang and that we have something to say. I think this song is a song we needed to make. It's different than anything we've done before, but that was purposeful in a way. In so many ways, we're a totally different band than we were when we wrote "Red Wine" and "OK." I think this song shows that. We're not that college party band anymore, we want to be so much more than that."
Tennis Courts hold nothing back in "To Feel Young," leaning into the fold and giving their inner chaos and self-doubt a way out. The result is nothing short of a spectacular musical and emotional release that washes over the ears and nourishes the soul. Stay tuned for more from this band as they steadily unveil their second EP, due out later this year!
Never really had a broken heart
Maybe I'm just too scared to try
But I don't know how to tell you how I feel
Just know that you're always on my mind
When I think back to Chicago
A vision of you in my old blue jeans
In that weird wooden chair and your auburn hair
What the hell were we saying?
There's something deliciously chaotic about Tunnel's debut single. It's controlled, but ever-so-slightly erratic; confident, but just a little nervous; serious, but undeniably playful; anxious and distraught, but nevertheless charismatic and fun. Released June 10 via House of Joy, "Lemonhead" proves a searing, stunning, and instantly memorable introduction to DC-based singer/songwriter Natasha Janfaza's exhilarating new project. Elements of punk, alternative, and indie rock swim together in an eruption of vulnerability and intimacy as Janfaza spills her chaotic truth, crafting around her voice a compelling soundscape that is just as raw and feverish as her words and the emotions they convey:
Tell me the truth, I'll think you're lying
Give me a sign, this once, no not the bird
Food in your hair, quesadilla
You never liked it anyways, so don't pretend
And it's all in my head again
Doesn't make it any better
Cushion rest
Fall asleep, fall asleep
Go to bed
Lemonhead
"Lemonhead" is conversational and confessional all at once. It's a great way not only to get to know Tunnel, but also to get inside Natasha Janfaza's head and better understand her perspective.
"'Lemonhead' is about neuroses," she candidly explains. "It's about my experience dealing with the cognitive distortions and social anxiety that steal a little bit of sleep and peace of mind every night. It's about knowing that your fears are irrational, and yet feeling like they run your life anyways. Ultimately the song to me is about both accepting and challenging my cognitive distortions with patience and self-compassion. The first verse is kind of about having this unwavering hunch that someone is lying to you, despite the fact that they're a very honest person. But your own anxiety about the "'what ifs' seems to drive you in circles. The bridge, 'love is fine, love is boring,' alludes to the feeling of falling in and out of love very easily. It's about my frustration with romance being pretty unfulfilling. I'll chase things that are new and shiny, and once the honeymoon phase wears off, I'm up and out."
An outpouring from deep within, "Lemonhead" is, in all honest, quite charming. It feels refreshing, and above all else, it feels real: Rather than slowly introduce themselves over time, Tunnel gave us the wallop right from the start. This is the kind of unfiltered vulnerability that earns you lifetime fans right off the bat, and we'll surely be coming back for more. The band's debut EP Vanilla is set to release July 15.
"It gets easier but it's not easy," MisterWives' frontwoman Mandy Lee sings at full blast on the band's triumphant, deeply vulnerable first release of the year. A double-single with the song "Where Do We Go From Here?," the bold and bustling "Easy" sees the New York City indie pop act wading through life's (metaphorical) trenches with rejuvenated spirits and the raw, cool wisdom of age. They're closing in on ten years together (having formed in late 2012), and they're a far cry from the wide-eyed kids they were at the jump.
There's something forever poignant about losing your innocence as time cruelly and unapologetically marches forward, but with age comes emotional equipment and intelligence; we learn more about ourselves, about those around us, and about handling difficult situations. "Easy" is about navigating all of life's turmoil, and how our wounds heal but still leave their scars:
I was holding on so tight
All of my knuckles straining white
Pins and needles in my hands
Time to let go of perfect plans
Was it all a premonition?
Saw it coming, intuition's always right
But I wanted to be wrong
Learned to soften all my edges
Tried to bend and take the lessons,
I don't fight what would have happened all along
Cut me deep, but I stopped the bleeding
It gets easier but it's not easy
I'm still standing and my heart's still beating
It gets easier but it's not easy
But it gets easier
No, it's not easy believe me,
But it gets easier
"'Easy' is a post-mortem for all the perfect plans we had as a band and surrendering to painful changes, loss, and grief," Mandy Lee tells Atwood Magazine. "When we were dropped and our bandmate quit all within a couple of weeks during the peak of the pandemic, this song was a cathartic way out of that turbulent time reminding us while it's never easy it gets easier the more you lean into trusting your strength and remembering all the times you've made it through before. We've had a tendency of hiding difficult parts of life behind a shimmery colorful shield of music, and 'Where Do We Go From Here?' is the antithesis of that. Stepping out of our comfort zone and into new territory was an exciting turning point for the band that allowed us to dive deeper into parts of ourselves both sonically and lyrically. This evolution led us to a song about what happens when trust is broken and rather than running from the anger, fear and jealousy that comes with that we made a 4 minute soundtrack for those complex and uncomfortable emotions. Both songs are a catalyst for a new era of MisterWives – one of growth, immense change and a vulnerability that has allowed us to show up as our most authentic selves with music we've never believed in more."
MisterWives have long make music with an undeniable, sun-kissed radiance and sweet pop shine. "Easy" glows with that same remarkable passion and intensity, all the while carrying a tremendous emotional burden. Few lines stand out more than this lyric from the second verse: "I'm getting too good at goodbyes; I'm not afraid when I'm alone. I spent a summer with no friends; I'm doing better on my own." There's a sense of growth, renewal, and purpose to Mandy Lee's words – and yet the phrase, too good at goodbyes nevertheless stings.
I'm getting too good at goodbyes
I'm not afraid when I'm alone
I spent a summer with no friends
I'm doing better on my own
Or better than I would be doing before,
I'm not crying my eyes out on the bathroom floor
Not pointing the finger, not cursing your name
I'm not hung up on everything I could have change
Cut me deep, but I stopped the bleeding
It gets easier but it's not easy
I'm still standing and my heart's still beating
It gets easier but it's not easy
But it gets easier
No, it's not easy believe me,
But it gets easier
In spite of all the odds and obstacles in their way – both as individuals, and as a unit – MisterWives are marching onward and upward, now with their own imprint label Resilient Little Records signed to their longtime label, Photo Finish Records. "Easy" and "Where Do We Go From Her?" are just the very start of the band's next chapter, and damn if it doesn't feel like we're all growing older together.
I'm not taking it hard, but I'm not taking it lightly
I was in the dark and then you struck me with lightning
Straight to the heart when you said you were leaving
It gets easier but it's not easy
"Always Gonna Happen"
Savannah Conley
A tender and dynamic upheaval, Savannah Conley's first single of the year is a beautiful reckoning with life's inevitable throes: The moments that rock us and shake us, and the ways in which we learn to (or are forced to) grow up fast when faced with a need to navigate those more difficult and tricky situations. Softly stirring, sweetly beautiful, and achingly vulnerable, "Always Gonna Happen" feels like a new level has been unlocked within the Nashville-based singer/songwriter. She's come a long way from the smooth croons of 2018's Twenty-Twenty EP, now more than ever embodying a kind of alternative/indie folk sound best associated with such artists as Phoebe Bridgers and Julien Baker. There's grit in her guitar and pain in her voice as she spills herself in vivid music and unfiltered songwriting:
It says, "No dancing" on the sign
But I ignore it everytime
Should have more than Christmas lights
To charge this much for beer
Known this place since I was young
Fake I.D. lies on my tongue
Everybody same as me
Coming here to try in peace
You got five hundred dollars to your name
Like that's enough to start again
The second that I was your friend
Until you got the tab
Conley cites a few of the major personal life changes (and their respective fallouts and results) that went into this song – her complete abandonment of religion, and its impact on her relationships within her family and greater community, being of particular note. "There was a moment when I realized that this is the first time in my life where things have actually happened to me," Conley says. "My co-writer and I looked at each other and talked about the shit that has happened that we haven't even talked about before. When you figure out the world isn't what you thought it was, it makes you question a lot. 'Always Gonna Happen' plays into that; it's about trusting my instincts to get away from situations and people to move forward in life."
I don't believe in pre-destination
You sleep in the bed just the way that you made it
Feeling sorry for yourself, out of control
You don't feel wise, you just feel old
There's something irresistible about the way in which "Always Gonna Happen" simultaneously explodes and implodes. The song is fragile, and when Conley finally lets it all out, that release is jarring: It's a glistening, moving, controlled cacophony, and yet, we feel better having gone through it than we would had the tension built without resolve.
Pulled you by the arm to tell you not to do what you were going
Even though deep down I knew it was always gonna happen
My two friends at each others' throats
Lovers lost and punches thrown
Saw you moved out on his own
It was always gonna happen
You got five hundred dollars to your name
Like that's enough to start again
The second that I was your friend
Until you got the tab
"Rivers Underground"
Noah Reid
It's been a long, long time since I heard a love song as good as Noah Reid's "Rivers Underground." An epic and aching power-ballad brimming with unbridled passion, intimate warmth, and heart-on-sleeve sincerity, this standout single from Reid's forthcoming third album Adjustments can't help but remind one of songwriting greats like Billy Joel, Carole King, and Bruce Springsteen. It's heated, elegant, and emotional; Reid seems to hold everything back while giving it his all in an uncompromising expression of the intensity, the purity, and the fullness of his love for his wife.
If I don't love you now
Then I might never love you
There's rivers underground
Goin' nowhere
Goin' somewhere
And if I didn't look around
I might have never found you
And this game of lost and found
Is goin' somewhere
Or it's goin' nowhere
This song feels like an ode to all the words unsaid, and all the memories waiting to be made. It's seismic in scope and graceful in nature, with great string swells, emphatic piano chords, and gentle guitar licks ebbing and flowing with nuance and tremendous emotion as Reid expresses sheer wonder and amazement at the miracle of love, and the beauty of finding someone who loves you just as much as you love them in this frenzied, chaotic, and endlessly turbulent world. He sings his heart out, rising high and falling low with great care:
And if you don't leave me now
Then you might stay forever
Oh I know it's hard to figure out
If you belong here
If we belong here
But if you lay on the ground
Then I'll lay down beside you
And we don't have to talk about
We're goin' somewhere
Or goin' nowhere
"Leading up to my wedding, I was really reflecting on my relationship with my wife, who is just totally my rock, my entire world, and how easy it would have been for us to miss each other and not be at the stage that we're at," the Schitt's Creek star recently told me. "Writing this song, I was thinking about how Toronto's built on all these underground creeks and rivers, and how that's a good metaphor for the strangeness of human connection – these waters trying to find their way out to the lake, flowing together or ending up apart."
"It just felt like this powerful pull that people find each other and flow together for a while, that felt like there's a choice and there's an inevitability to love, and that confluence just felt like it was incredibly meaningful during that time."
Over six and a half minutes, Noah Reid treats listeners to a truly dazzling display of affection, devotion, and connection. The finale is a cathartic and triumphant tidal force of sweeping sound and radiant love: Reid spills forth in a dazzling, cinematic climax that leaves us breathless and moved, profoundly aware of just how fragile love is and how much it deserves to be nurtured, if we're lucky enough to have it in our lives.
Noah Reid is best known for his portrayal of Patrick Brewer on the acclaimed, Emmy® Award-winning television show Schitt's Creek, but I contend that he is as good a singer/songwriter as he is an actor. "Rivers Underground" feels timeless in itself; if Reid keeps making music at this caliber, there's no telling how far his music career may go. Reid's new album Adjustments is out June 24.
So if I don't love you now
Then I'll lose you forever
I'm just workin' my way down
Just flowin' over
And fallin' over
So let me take your hand
And I won't pull you under
And one day you'll understand
So just let me take your hand
I promise not to pull you under
And one day you'll understand
How much I love you
And is it any wonder
Is it any wonder…?
— — — —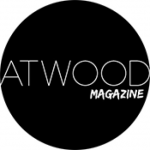 Editor's Picks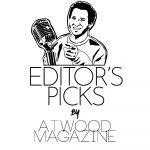 ---