Peach Tree Rascals – NoCal natives, now looking to strike gold in SoCal – deliver a readily likable and altruistic new song, "Good Advice."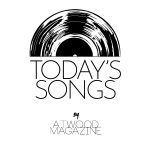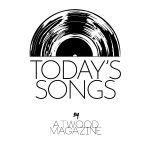 Stream: "Good Advice" – Peach Tree Rascals
---
Lighthearted and breezy numbers tend to score big with audiences as the warmth of summer sets in. This partially explains why songs like "In My Feelings," "Say So," "Rockstar" and "Psycho" have become such big hits in May and June of recent years. Hopefully, that routine will play in the Peach Tree Rascals' favor with their recently-released single "Good Advice" – although, no matter what the season may be, fans are sure to appreciate the guys' abundant charm and in-studio chemistry
If I take my own advice
I know I'll be okay on my own side
Me I won't fade away
Go ahead and pick yourself up
Don't need no one else
Take my advice
I know you'll be okay, be okay
If I wake up with no patience, yeah, yeah
Gon' hit my plug for my vacation, yeah, yeah
Gon' lift me up 'cause I been dazing
I'll figure it out, I know, figure it out
These five young talents are Californian through and through, as evidenced by their name – peach trees are prominently featured in California, as we all remember from The Grapes of Wrath — and their musical inspirations. They cite their fellow Golden Staters Kendrick Lamar, Frank Ocean, Dr. Dre, Anderson .Paak and the Red Hot Chili Peppers as among their chief artistic influences.
Moreover, various locations across CA have influenced their destinies as music-makers. It all began when they attended high school together in San Jose and decided to construct a shed in the backyard of Dominic Pizano, their eventual producer-slash-mixer.
'Cause I been up, falling face down
Mindless thoughts in a race now
I don't wanna go way down
Figure it out on my own
Ain't nobody gon' wait up
Ain't nobody gon' wait up
Ain't nobody gon' wait up
Ain't nobody gon', ain't nobody gon'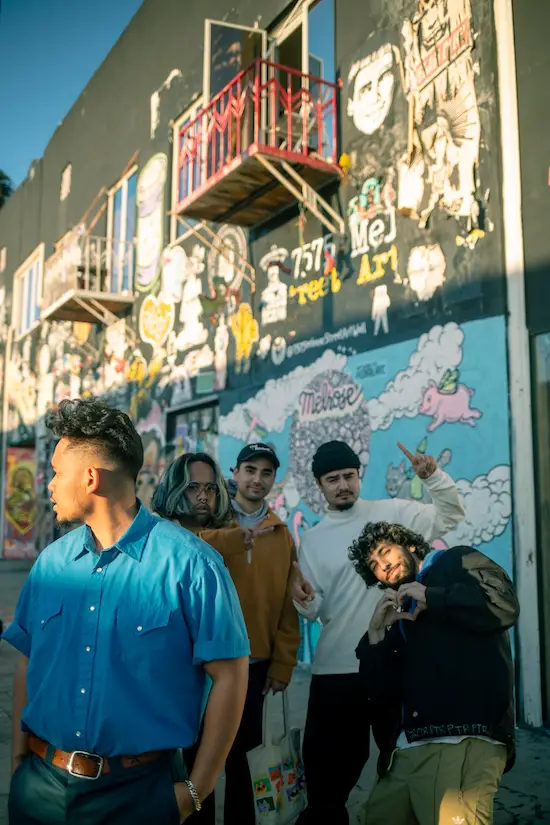 "That's where we created a lot of the songs that catapulted us to where we are now," Isaac Perch, one of the group's lead vocalists, says of this shed, which wound up serving as the group's primary studio for three whole years. That includes 2019's "Mariposa," the Rascals' first Billboard-charting single. Eventually, the group moved on to less modest locations — namely Yosemite National Park, where they spent a good chunk of the 2020 lockdown working together on new music out of the nearby vacation home of singer-rapper Tarrek Abdel-Khaliq.
"Once we started really getting into music, that would be our studio away from home and one of the best places to just go and create," he says. "[We were] out in the woods, out in the mountains, just creating freely. [It was] just our escape."
That experience proved to be productive, as the group completed most of their first EP, Camp Nowhere, within a single weeklong trip out to Yosemite. By the time of the album's 2021 release, the Rascals had decided to try out yet another spot in California — L.A. — having linked up there with local independent label, 10K Projects.
If I take my own advice
I know I'll be okay on my own side
Me I won't fade away
Go ahead and pick yourself up
Don't need no one else
Take my advice
I know you'll be okay, be okay
shut up, I can't talk
Why these hoes in my phone?
I'm anxious, it ain't my fault, yeah
She got time for no scrubs
Tell her that I been trying, I feel like I'm gliding
When I'm too high and stuck in my loop
I just been hiding, I feel like I'm flying
I'll be a pilot if it's for you
The Rascals have evidently come a long way in just a few short years. Yet they still aren't too far removed from their early days out in Dominic's backyard. "Good Advice" is a song that captures both ends of that experience. For their first shot at a purely pop song, the Rascals have taken advantage of the advanced production resources that they now have access to as formal members of an established label, while also capturing some of the free-spiritedness that they first exhibited as high school musicians.
"We did everything completely by ourselves out of the backyard shed for years," says Pizano, who performed the basic cord progression that provided the early musical template for this song. Yet that was to change as the group became more firmly-footed within the music industry and quickly became inundated with outside opinions and instructions, to the point where they had to start filtering many of them out. "On this project, we're going back to the mentality of being in the shed and it's just us taking our advice to help us get to where we want to be, not to where others want us to go."
The resulting track is full of encouraging sentiments such as, "If I take my own advice, I know I'll be okay," and "Go ahead and pick yourself up, don't need no one else." According to Pech, these sayings are simple yet truthful. "If you take other people's advice, it could be good [or] it could be bad," he says. "But when you follow your own thoughts, at the end of the day, you can sleep well, knowing you did what you thought was right."
Tell 'em I decided, even if I get invited
I ain't showing up unless I got my baby there
Listening to guidance, I ain't buying no designer
Baby, I can turn a hundred to a million
Recording in this spirit has allowed the Rascals to fulfill their goal of recording a new single that would be "motivational, inspirational and uplifting," in Pech's words.
Those will likely be prominent emotions on the group's upcoming mixtape, Does A Fish Know It's Wet?, as well as ones that they will exhibit onstage throughout their busy tour schedule this summer, starting with high-profile stops at Boston Calling and Governor's Ball. Plus, since they performed at Lollapalooza in Chicago last summer, why not give the version in Stockholm, Sweden a try?!
This experience is sure to be both exciting and daunting. Ultimately, though, the Peach Tree Rascals are up for the challenge.
"We're making lemonade out of lemons," Pech says. Or rather, "lemonades out of peaches."
If I take my own advice
I know I'll be okay on my own side
Me I won't fade away
Go ahead and pick yourself up
Don't need no one else
Take my advice
I know you'll be okay, be okay
Go ahead and pick yourself up
Don't need no one else
Take my advice
I know you'll be okay, be okay
— —
Stream: "Good Advice" – Peach Tree Rascals
— — — —
? © 2022
:: Today's Song(s) ::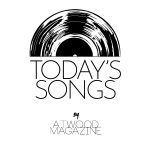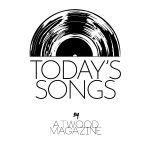 ---
:: Stream Peach Tree Rascals ::