Atwood Magazine is excited to share our Editor's Picks column, written and curated by Editor-in-Chief Mitch Mosk. Every week, Mitch will share a collection of songs, albums, and artists who have caught his ears, eyes, and heart. There is so much incredible music out there just waiting to be heard, and all it takes from us is an open mind and a willingness to listen. Through our Editor's Picks, we hope to shine a light on our own music discoveries and showcase a diverse array of new and recent releases.
This week's Editor's Picks features Jo Hill, BETWEEN FRIENDS x Teezo Touchdown, The Satellite Station, Harrison Storm, Chenayder, & Matilda Mann!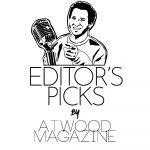 ---
A feverish eruption of raw energy and heated emotion, Jo Hill's latest single is a seismic, cinematic reckoning channeled through some of the most searing music I've heard all year. "Off The 45" is unfiltered, uncompromising, and unapologetic: The UK-based singer/songwriter loses her cool in a flash of stunning indie rock as she revs her engines and blasts off into the night at full steam.
I got the car ready to go
And the tank filled up right to the top
Volume up full blast
So I can scream my head off
And I'm giving you a count down
A moment for a turnaround
One last chance
Before I bite my head off
As exhilarating as it is achingly visceral, "Off the 45" is a cathartic, rousing anthem for all of us who need to let loose our inner tension and turmoil.
"The inspiration behind 'Off the 45' is a combination of things," Hill tells Atwood Magazine. "This female producer I was working with at the time suddenly played me the hardest guitar riff I've heard in a while and I thought, "This is a driving song, I don't know what it's about, but it's a driving song." And then it ended up being a song about threat and anger and freedom."
"For me, it's also what I would say to my boyfriend if he ever tried to leave me. I wanted to capture this raw, Stevie Nicks feel. My nan is also part of the inspiration behind 'Off The 45.' She would always threaten my Grandad when she got in one of her moods and say she was going to jump off Beachy Head, that's it! The reference is an ode to all the wonderful and wild women in my life that are powerful."
Hill comes to a soul-stirring climax in the song's irresistibly catchy chorus, inviting us to join in her sonically and emotionally reckoning:
'Cause I see it in your eyes that you no longer want me
I'll go to Beachy Head and I'll jump into the deep
Only one way it could go if you really wanna leave
Don't leave
Or I'll be driving off the 45
Out of my mind
And I'll take it to the edge tonight
Run the red lights
Hit up a couple slutty guys for the last time
Anything to make you mine
Anything to change your mind
Or I'll be driving off the 45
"Off the 45" is the insane roller-coaster we want to keep riding again and again: A kaleidoscopic torrent of turbulent emotions comes out in wave after wave of dynamic sound. Consider me an instant Jo Hill fan; I'll be blasting this track all summer long.
And I bet your mum and dad know
That you're planning planning to go
Keeping secrets I couldn't know
Now I'm screaming, needy, riding to go
I bet all your friends will laugh
When you tell them you got out
On the back porch, on ground with my head out
I'm heading out
Cuz I see it in your eyes that you no longer want me
I'll go to Beachy Head and I'll jump into the deep
Only one way it could go if you really wanna leave
Don't leave
Or I'll be driving off the 45
Out of my mind
And I'll take it to the edge tonight
Run the red lights
Hit up a couple slutty guys for the last time
Anything to make you mine
Anything to change your mind
Or I'll be driving off the 45
"Redlight"
by BETWEEN FRIENDS ft. Teezo Touchdown
"Redlight" is the intoxicating release that keeps on giving: An eruption of desire and yearning dressed in a lush alternative pop glaze, the new collaboration from L.A.-based sibling duo BETWEEN FRIENDS and Texan alternative rapper Teezo Touchdown is as immersive and hypnotic as it is utterly captivating. Together, the three artists take listeners on an irresistible whirlwind of sonic and emotional highs and lows as they navigate the halls of intimacy and memory. The entire experience is here and gone in under three minutes, and in that time we feel the full weight and intensity of allure as the artists sing, rap, and pour their hearts out through an enchanting array of moving, moody music. Without a doubt, this is a song both for the ears and for the heart.
Should I just stop by to say
I think about you through my days?
Like you could be the one for me
At 17 or 48
I find the pieces that you left
Over for me to reconnect
I wish you would pick up the phone
You say you do, you say you don't
Turn around
I know that I'm gonna see you out
Acting like you could forget about
The love I gave to you
It's yours to have
When you're ready to
"'Redlight' is about lingering feelings for someone even after they've moved on and seeing them with someone else," BETWEEN FRIENDS' Brandon and Savannah Hudson share. "There's a toxicity to the fantasies our brains create even when things aren't meant to be. This song originally felt like a one side perspective until Teezo Touchdown opened up the other side of the story. Teezo is one of our favorite voices in music right now and we are super grateful to have him a part of our BETWEEN FRIENDS world."
A fast-paced, feverish provocation, "Redlight" is all-consuming, entrancing, and absolutely exhilarating.
"Maybe Go Dancing"
by The Satellite Station
A tender, achingly intimate ballad of re-centering and reconnection, The Satellite Station's "Maybe Go Dancing" is a hauntingly beautiful enchantment. The third song of the year from singer/songwriter and multi-instrumentalist Travis Rue's indie folk project is a welcome breath of fresh air: An invitation to step back, close our eyes, and let out all the tension we've been building up inside.
Rue sings softly and sweetly, his voice a beacon of warmth alongside tender piano chords, ethereal atmospherics, and later on glistening guitars:
Always thought that you'd leave this town
'Til you buried that dream beneath the frozen ground
It's a bitter taste that you swallowed down
'Cause you want to be happy, you just don't know how
And this feels like someone else's life that you are living in
This feels like someone else's body you are trapped within
"The story behind 'Maybe Go Dancing' is really about getting unstuck," Rue tells Atwood Magazine. "It's about taking a chance, taking a breath, and becoming the person you were truly meant to be."
The song hits its stride in a breathtaking chorus full of cathartic wonder:
So maybe you should do what makes you happy
Forget all those lessons that you learned and just go dancing
Life is much too short for you to miss it as it's passing
So don't let it happen, don't let it happen, no
Maybe you should do what makes you happy
No amount of status will make up for what you'rе lacking
There is not an answer to this quеstion that you're asking
So maybe go dancing, maybe go dancing
Few songs have stuck out to me in the way that "Maybe Go Dancing" has over the past few months since its release. The Satellite Station has since its inception in 2019 been known for making beautiful music with a raw human core, and this is his most heart-rending song of all.
"Warm a Cold Heart"
by Harrison Storm
"All I want to know from love is how to warm a cold heart," Australian singer/songwriter Harrison Storm confides in his soul-stirring new song. The beautiful lead single off his long-awaited debut album, "Warm a Cold Heart" is a tender and heartfelt confessional full of sweet indie folk sound and unadulterated vulnerability.
It's a moment of softness, of truth, and of raw, visceral connection with oneself.
Do I fight or help untie
Your restless mind that tries to keep it all in?
All your life you've stepped inside
Someone's line that won't let your heart win
So go ahead and make your stand
Get up and throw away your plans
Try to open
In times that you were feeling low
Remember that world still showed
You were something
For Storm, who's released five EPs over the past seven years, "Warm a Cold Heart" is the start of something special – not to mention a deeply personal outpouring of his innermost self:
All I want to know from love
Is how to warm a cold heart
All I want to know from love
Is how to warm a cold heart
"[It's] a song about being kinder to yourself and belief in the good parts of who you are," he tells Atwood Magazine. "It's the kind voice on your shoulder, the one gently whispering into your ear to keep going and to open your heart up to the world. To throw away and let go of the parts of you that are holding you back from becoming who you want to be. Kind of like the dream version of yourself. Relaxing into your body and a sense that everything is going to be okay."
"The lens the song sees through is the lens I needed after some darker years," he adds. "It's become a friend in a way and has pulled me through times where I needed to connect with myself the most. I wanted this song to be the first I shared amongst the new collection because it has had the biggest impact on me personally and I hope it does with others too."
All it takes is yesterday's growing pains
To learn what you're missing
You can waste another day in endless ways
It's timе to move on
Now it's time to make a changе
Find the hope in every stage
You're alright here
'Cause every little made up thought
That doesn't help you move along
Ohh, you can leave them
A gentle giant of wondrous, mesmerizing indie folk, "Warm a Cold Heart" is the heart-on-sleeve reverie that will get us through any dark spells life may throw our way. It's a reminder that life can be invigorating, inspiring, and sublime.
"Off the Wall"
by Chenayder
A lush ethereal haze falls on the ears as Chenayder's "Off the Wall" gets underway. The lead single off the 16-year-old Haitian-American songwriter and producer's forthcoming debut EP is a majestic indulgence of introspection, soaked in a soulful atmospheric R&B glaze that is equal parts haunting and invigorating. As she confronts one of life's more unfortunate truths – that we are more vulnerable to other people's perceptions, stories, and words about us than we might think – Chenayder ensures our ears are thoroughly engulfed in her intoxicating sounds.
It really got to my head
Please don't repeat what they said
Don't trust their words
Get it from the original source
Just throw that girl in the river
She's not to be trusted
That girl's a liar
Bouncin off the walls
Who you Call?
The audience watches you fall
(off the wall)
(They love to see you fall)
"'Off The Wall' is a song that I wrote about how people can make a narrative about you and anyone could believe it," Chenayder tells Atwood Magazine. "Most of the time you should ignore it, but also it can make you crazy and that's what I try to portray in this song."
Recently succeeded by the equally engrossing "Strawberry Perfume," "Off the Wall" is an immersive and instantly memorable best-foot-first for the Orlando-based teenager, and one that ensures we'll be paying close attention to Chenayder's music for years to come. Her debut EP Blue Oblivion is due out May 26th via Alamo Records, and promises to entrance and inspire all who listen.
Forgiving was easy
But it was the lying that scarred
Who do you think you are
To do this to me
We used to be friends
And now we're enemies
People think im going crazy
(But I'm)
Bouncing off the walls
Who you Call?
The audience watches you fall
(off the wall)
(They love to see you fall)
"In Plain Sight"
by Matilda Mann
For those of us who've felt the dizzying intoxication of love firsthand, Matilda Mann's new song is tailor-made for you. A hushed and heartfelt wash of sweetly stunning indie folk, "In Plain Sight" is a love-soaked anthem of intimacy's warmth, wonder, and beauty.

Mann sings alongside atmospheric acoustic guitars, her voice a soul-stirring whisper full of raw, unfiltered passion:
I got off a stop too early
Just to talk about your morning
How exactly did you sleep last night?
Some would say that it's obsessive
But I think it's damn impressive
That I found you hidden in plain sight
Sweeter sounds
Are everywhere I go since you came round
Hold me now
Before I lose all feeling of the ground
I was yours from the beginning
Now my world is only spinning for you now
It's a moment of dreamy, delicate bliss, dwelling in the euphoria of love and how truly magical and special it really is – and Mann is the dreamweaver, carefully crafting a wondrous soul-stirring experience for all.
"I think it's crazy, out of all the people in the world, you manage to find someone so perfect for you, hidden in plain sight," Mann says of her song. "Jonah Summerfield, Anthony Rossomando and I wrote this song on the hottest day of the year, and all started to go a little crazy. I think it was the perfect time to make a sweet little love song that we could spend the summer nights dancing around to."
A cinematic, seductive embrace ready to soundtrack our long summer days and sweet summer nights ahead, "In Plain Sight" is the glistening golden-hued love song we'll be singing all season long.
— — — —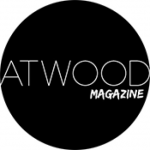 Editor's Picks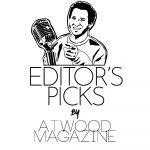 ---