Since 1981, Metallica have spent '72 Seasons' – and then some – performing together. The resulting chemistry and musical expertise are on scintillating display all across their stunning eleventh album.
Stream: '72 Seasons' – Metallica
---
Not too surprisingly from a group whose all-time most recognizable punchline is still "Exit light! Enter night!", the theme of darkness is considerably present across 72 Seasons. This represents the 11th album overall by Metallica, and their first since 2016. It's the second-longest album drought of their expansive 42-year career, but the record they've returned to form with is so consistently exciting and impressive that it hardly seems to matter.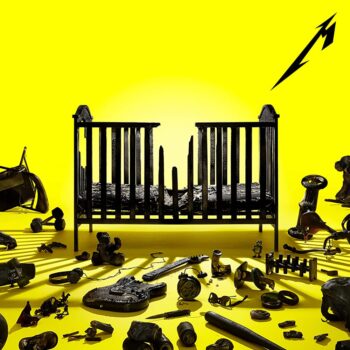 Lead singer James Hetfield wastes no time establishing the overarching subject of the album on its opening and title track. After allowing a solid 100 seconds for his longtime companions Lars Ulrich, Kirk Hammett and Robert Trujillo to let the guitars and drums rage freely, he sings of a world where it's "permanently midnight" and "staring into black light" is the norm.
It's hard to even form a complete sentence in such a bleak and frantic environment, but the basic sense of the scene comes across: "New mask… chaotic… completely lost control… shoot back… fanatic…."
---
This turmoil spills right over into the very next track: "Nightmares grow, on I run, still my shadows follow," Hetfield describes his restless existence. "Never can I stop, 'cause they hunt me… like a wolf on the hunt stalks a prey." Metallica continues to take us on a tour of a landscape where Nelly Furtado's old advice has been followed to the T– as exemplified by "If Darkness Had a Son," which describes the "return again to where it's darkest, dragging home this heathen harvest."
Even when they're not strictly singing about the absence of light, Metallica still addresses many dark topics, as song titles like "Suicide Season" and "You Must Burn!" would seem to indicate. Plus, over 30 years after first demonstrating that dreams and heavy metal are a fine yin-and-yang, the band revives that formula with "Sleepwalk My Life Away." This song describes a Sisyphean state in which they are "captive inside a dream, where the dawn won't end it… day after day, repeating."
---
Given that Hetfield has long been troubled by a variety of demons – he's experienced a divorce and a lengthy stint in rehab, among other things, since Metallica last put out an album – there likely are some metaphors at play somewhere in here (more than just "likely," in fact – Hetfield has been hugely candid about how much he's channeled his personal experiences into 72 Seasons). Yet amidst all of this grimness are signs of perseverance: "Chase that light! Face that fight! Catch your fall, lean on me, end it all!" he chants enthusiastically. And then, just to follow his own advice: "Struggle on, 'cause without darkness, there is no light."
Along with these instances of positivity, what makes 72 Seasons far more uplifting than depressing is how ceaselessly electrifying the heavy metal music on display here is. Be it "Lux Aeterna," "Room of Mirrors," or any of the other ten new tracks, you are sure to encounter energetic blends of masterful percussion and fast-paced guitar playing just about anywhere you may roam here. Maybe it's the chemistry they achieved via COVID (they conceived a fair amount of this album together during lockdown), or maybe it's the simple fact that they've been performing together for nearly half a century… but Metallica sure have managed to reward their fans tremendously when it comes to the musicality and production values on their latest release.
Finally, as a truly epic parting gift, the band leave us with the longest song they've ever recorded in four-decades-plus: The 11-minute "Inamorata." Vocal-free instrumentation dominates most of that time span, but Hetfield appears for just long enough to communicate the thoughts of a recently divorced man: "Misery, she kills me… Ooohh, but I end this war… she's not what I'm livin' for, oh no." It's a fitting encapsulation of the message that Metallica have spent much of their newest album hammering home – life has all sorts of challenges, but ultimately, it's important to keep on plowing ahead. 
In the end, 72 Seasons proves that there are plenty of reasons to remain excited about one of the most famous and longest-active heavy metal bands in the world. Over forty years old and still going strong.
— —
— — — —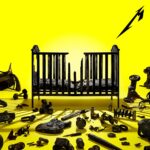 © Tim Saccenti
:: Stream Metallica ::
---