Leeds-based artist-to-watch English Teacher show us how they understand the world on their angular "Song About Love," which promises one hell of a post-punk feast.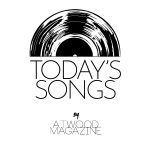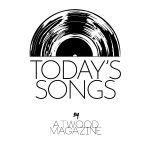 Stream: "Song About Love" – English Teacher 
---
Britain's post-punk wave is up and up, and what a beautiful sonic buffet it is.
Every day pops up another dish, each month offering a previously untasted delight, another tantalizing plate brought to the aural table. But while some have proved to be a passing nibble, Leeds-based band (and Atwood 2023 artist-to-watch) English Teacher should be the whole meal.
Last year's debut Polyawkward EP whet our appetites with its maturity and enchanting ferocity — not to mention its four tracks' repeatability. Each song was a journey into an unknown where only the effervescent and effortlessly talented front-person Lily Fontaine knew the pathway.
With their off-kilter music and Fontaine's half-spoken stories of night outs, runaway consciousness, and the general struggles of being twenty-something, it's easy to imagine English Teacher becoming the voice of a genre. Or at least the vocalization of a sub-sect of tuned in Gen-Zs.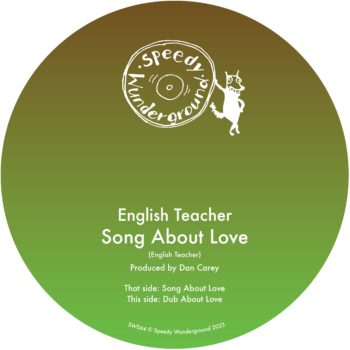 Their newest single, "Song About Love," proves Polyawkward was not a fluke. It realizes all the potential of English Teacher's debut, hammering home the idea that the four-piece are ready to conquer. It's Comedown Machine–era Strokes mixed with the don't care attitude and dry, observational humour of Wet Leg, creating English Teacher's very own spot on our musical palate. The angular guitars feel almost in opposition to the melodic bass, while the drums attempt to wrangle all these sounds into one place. "Song About Love" feels like a simmering pot, a constant bubbling under the surface, threatening to overflow, but withholding till that last, flavourful explosion.
What throws this song — and ultimately English Teacher — into rarefied air, however, is Fontaine's enchanting lyrics. Regardless of the topic, she weaves a narrative that draws you in. On "Song About Love" she critiques the creative process with insightful comments that never tire, no matter how often it's consumed.
"It's a pop song about doing chores instead of doing someone else, and how even songs with social or political themes that analyze contemporary discourse, rather than lyricism about tired themes like romantic love, still come from a place of love, or lack thereof," Fontaine says of the song.
Every song is about love
Having too much
Or not having enough
Every song is about us
Say I'm all kitchen sink
Instead of you, I do the washing up
An intelligent lyricist, Fontaine captures whole ideas and feelings in simple lines, conjuring worlds and emotions that settle over the whole song like a layer of glitter. While each part of "Song About Love" sounds disparate, combined in one pot it all becomes an entrancing experience that is so much bigger than its ingredients alone.
English Teacher are proving themselves Britain's next big band. While the Polyawkward EP was an intriguing starter, newest single "Song About Love" promises one hell of a post-punk feast.
Every song is about love
Having too much
Or not having enough
Every song is about us
Call me independent
Not picking up, I hoover the rug
Every song is about love
Having too much
Or not having enough
Every song is about us
You could have left the country
Instead of you, I unblock the plug.
— —
Stream: "Song About Love" – English Teacher 
— — — —
? © Tatiana Ponzuelo
:: Today's Song(s) ::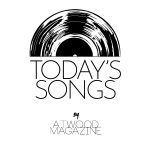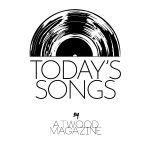 ---
:: Stream English Teacher ::