Indie princesses Phoebe Bridgers, Lucy Dacus, and Julien Baker return with three brand new tracks taken off boygenius' forthcoming sophomore album, 'the record.' Through "$20," "Emily I'm Sorry," and "True Blue," the trio come together to create a refuge for the perpetually devastated.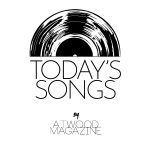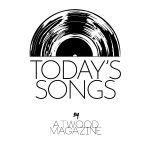 "$20," "Emily I'm Sorry," & "True Blue" – boygenius
---
Fans had been anything but quiet during the five-year hiatus of boygenius,
whether buzzing about a potential return or the releases of the members in the meantime. Following her album Little Oblivions, Baker accompanied indie stars Angel Olsen and Sharon van Etten on tour, Dacus released Home Video and multiple covers, and Bridgers remains in the mainstream with her sophomore album Punisher and frequent collaborations.
Speculations were uncontrollable with the reveal of Coachella's 2023 poster, and finally confirmed with January's surprise release of three tracks in anticipation of boygenius' highly anticipated new work. Simply entitled the record, the band's sophomore album is due out March 31 via Interscope Records.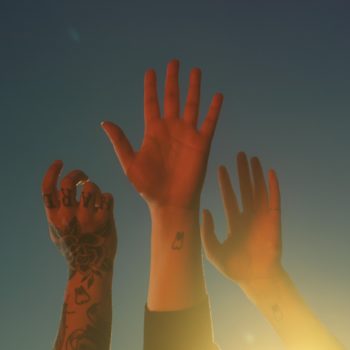 It's a bad idea and I'm all about it
Give it one more chance and then I finally had it
When you wake up, I'll be gone again
Motorcycle in the front lawn
It's an all night drive from your house to Reno
To the T-bird graveyard where we play with fire
In another life we were arsonists
How long's the Chevy been on cinder blocks?
Mama told me that it don't run
On wishes but that I should have fun
Pushing the flowers that come up
Into the front of a shotgun
So many hills to die on
– "$20," boygenius
The three tracks are a reintroduction to the supergroup. Baker, Bridgers, and Dacus take turns in the spotlight, each showcasing what makes them special. Resident rocker Julien Baker begins with "$20," a collage of destruction. Baker heads the track with her knockout angst as Dacus and Bridgers faithfully provide harmonies. Baker's protagonist circles the streets with fire in her eyes as the three resound, "So many hills to die on." Cymbals crash over every strike of the guitar until it explodes. A muted instrumental accompanies the voices, circling down the drain to their end.Bridgers reaches into her stomach for another one of her signature outro screams (see "I Know the End" or boygenius' "Me and My Dog").
---
Next comes "Emily I'm Sorry," Bridgers' brainchild, as she sings in hushed desperation with the help of her fellow bandmates. The most honest work to come from the supergroup yet, the track makes no excuses. It begs for another chance to be heard, Bridgers telling Emily what she wants to hear: "I can feel myself becoming/ Someone only you could want." Dacus and Baker shyly vouch as the other voices in Bridgers' head, frozen in time. The three join in a chorus of solidarity to end the track, "I'm 27 and I don't know who I am, but I know what I want."
Headed straight for the concrete
In a nightmare screaming
Now I'm wide awake, spiraling
And you don't want to talk
Just take me back to Montreal
I'll get a real job, you'll go back to school
We can burn out in the freezing cold
And just get lost
Emily, I'm sorry, baby
You know how I get when I'm wrong
And I can feel myself becoming
Somebody I'm not, I'm not so-
Emily, forgive me, can we
Make it up as we go along?
I'm twenty seven and I don't who I am
But I know what I want
– "Emily I'm Sorry," boygenius
---
Last is "True Blue," a barefaced song of devotion. Dacus heads the track, stamped with her eagle-eyed lyricism. The harmonies circle each other and collide into a sweet and simple storm. The highlight of the song comes with the late bridge, where Baker's soprano takes flight, singing "You've never done me wrong, except for that one time that we don't talk about, because it doesn't matter anymore." The teaser fades to black with a chorus of the three superstars shooting off into the sky.
In a whirlwind of chaos, Baker, Bridgers, and Dacus manage to come together, creating a refuge for the perpetually devastated and constantly confused. They are the best of a supergroup, a constant push and pull of talent making for an explosive equilibrium.
You said you wanted to feel alive
So we went to the beach
You were born in July, '95
In a deadly heat
You say you're a winter bitch
But summer's in your blood
You can't help but become the sun
When you moved to Chicago
You were spinning out
When you don't know who you are
You fuck around and find out
When you called me from the train
Water freezing in your eyes
You were happy and I wasn't surprised
And it feels good to be known so well
I can't hide from you like I hide from myself
— —
---
"$20," "Emily I'm Sorry," & "True Blue" – boygenius
— — — —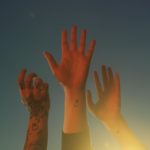 ? © Harrison Whitford
:: Today's Song(s) ::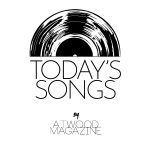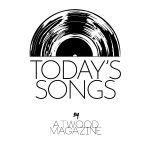 ---
:: Stream boygenius ::