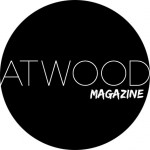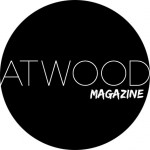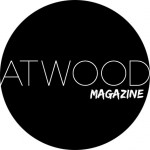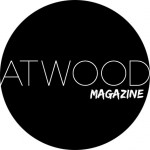 Every year, we are amazed and humbled by the artists we discover – and 2022 felt like an overwhelmingly special year for music! The past twelve months introduced us to a litany of fresh and exciting music makers whose incredible talents, stories, sounds, and voices made them impossible to ignore. Now as 2023 dawns, we look to a year of powerful and promising new music ahead!
Atwood Magazine is proud to present our staff-procured list of Artists to Watch in 2023, in alphabetical order (you can jump directly to an artist by clicking their name above). From singer/songwriters like Abby Holliday, Holly Humberstone, and Brian Dunne, to bands like Los Bitchos, NewJeans, Gustaf, and beyond, these are the standouts we'll be keeping close eyes and ears on over the next twelve months in eager anticipation for the music they'll release. With 2023 just beginning, Atwood's worldwide staff takes a look at the 50+ artists who have caught our attention and earned a spot on our music radar.
Mitch Mosk, Editor-in-Chief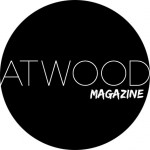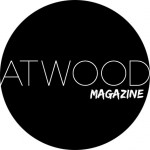 Atwood Magazine's
2023 Artists to Watch
Nashville-based Abby Holliday burst onto the scene in 2021 with a handful of singles and an utterly irresistible album that continues to resonate to this day. In no time at all, she established herself as an up-and-coming indie star, and has to date been one Atwood Magazine's artists to watch and editor's picks. Praised upon its release as "emotional, raw, and vulnerable," "a resounding gut punch," and "a breathtakingly beautiful dive into the depths of humanity," her debut LP WHEN WE'RE FAR APART I FALL APART simultaneously introduced the then-24-year-old Nashville-based singer/songwriter and saw her pouring her heart and soul out with a charming blend of indie folk-influenced indie pop wonder.
The past year has seen Holliday capitalize on that solid foundation through songs full of life and energy, passion and palpable emotion. "Predictable Life" is a soaring emotional and sonic rollercoaster that instantly sweeps us off our feet. "Eggshells" is an utterly enthralling upheaval full of feverish, slapping drums, vulnerable confessions of self ("you make me feel like a kid inside"), and glitchy, haunting, and gorgeous vocals.
"I've taken risks with these songs that I've released in late 2022 and will release in 2023," Holliday says. "I feel like I'm currently rolling out the best music I've made to date. And by 'best,' I mean the music that feels truest to me at this moment. Nerves always seem to creep in as I start to share songs that have been held close to my chest for a while. There's no way of knowing how others will perceive them. I keep learning that all I can do is put out art that I love to make, and that's enough. Hopefully people will gravitate towards that. I'll be hitting the road this Spring to tour with Michigander and I couldn't be more excited to share these new songs with people in person! I think 2023 will be a big year of writing for me, as well as touring, and taking more risks sonically and visually in the art that I release."
Even with her latest single, "Ohio Laundry Room," Holliday proves time and again that she is the kind of artist who doesn't stop digging into herself until she strikes gold; a songwriter dedicated to self-discovery, delivering music that are is ripe with radiant melody as it is with substance and depth. Her songs consume, entrance, enchant, and inspire – awakening and igniting something deep down inside. With more music to come throughout the year, Abby Holliday is undoubtedly an artist to watch in 2023! – Mitch Mosk
With a fast approaching headline tour and the return of fan-favourite Lullaby Hotline, Adam Melchor is starting out his 2023 with music, music, and more music. On top of an extensive discography, Melchor is known for the freedom and openness with which he disseminates new music to his fans. As Atwood's longtime Artist To Watch, Melchor's gift in songwriting sees anything from heartbreak poetry to cathartic love – with lullabies that enchant audiences everywhere.
We had the pleasure of interviewing him for the release of his record Here Goes Nothing! last year, an ode to – as he describes – the "revolving door" of long-distance relationships. These tracks trace the start of a burgeoning love, the falling apart, and the moment when you come back up to the surface, ready to begin again. I caught Melchor's recent headline at Moth Club in London last month; he held the stage with powerful sparsity, a performance easily taking the songs to a whole new depth. With an upcoming headline tour early this year we're certain it'll be a memorable year for Melchor. – Rachel Leong
I loved Aidan Bissett's hit song "Tripping Over Air" with a lot of the rest of the world in 2022. And then, I loved his carefully curated, incredibley fun EP, I'm Alright if You're OK (released October 7, 2022 via Capitol Records), so much so that I eventually had to interview him about it. That conversation paired with his talent allows me to confidently foreshadow the inevitable blow up of Aidan Bissett. He has the Harry Styles/Ross Lynch charming rockstar energy that isn't enough on its own, but when paired with someone with talent who holds so much care for their music, creates a star. It is clear that he crafts each lyric and note with intention. In our conversation we spoke specifically about "A Song for Her", which is a standout on the EP. It tilts towards his vulnerable side, and musically, it truly emotes along with its lyrics. He told us a bit about the track. "I remember waking up one morning, rolling out of bed and recording a voice memo saying that I really want to do a song where if we took all of the lyrics away the listener would still be able to understand the emotion and pain through instruments and production. So that's how it first started." This is just one of many. We're looking forward to following Bissett in 2023, and beyond. – Kelly McCafferty Dorogy
Italian born, London based pop artist Alice Pisano has been making waves over the last couple of years with her utterly contagious anthems. Creating the perfect soundtrack for young females finding their way through life, Pisano's music details life events, the ups and downs of love and relationships, as well as some of her most vulnerable, personal moments. Allowing listeners a glimpse into her life and developing a bond with her audience, Pisano adds a depth to her music that so many others lack. Last year, Pisano unveiled three new singles, all off of her upcoming 2023 EP, Shattered But Still Cool. Filled with songs that detail uplifting messages that everything is going to be ok and notes to remind us that we are never alone, Pisano is like the big sister that you never had.
If her critical acclaim, impressive streaming numbers and amount of prestigious radio play is anything to go by, then we know for certain that 2023 is the year for Alice Pisano. Keep your eyes peeled for the EP which is due imminently. – Joe Beer
Five years after awakebutstillinbed's debut record, the band has been on a trajectory that they should be one of the most exciting names in the scene. The band toured with Joyce Manor, released an EP and a split that are just as exciting as their 2018 debut, and slowly accumulated buzz amongst critics and emo diehards, but one thing has always been missing: LP2. The band played the first record in-full just days before 2022 came to an end, it's hard to not think of it as the end of an era. Frontperson Shannon Taylor promised that new music was on the way towards the end of last year, and with the recent screamo-tinged split with For Your Health, it's hopeful that 2023 will be a breakout year for awakebutstillinbed. – James Crowley
Seeing as bands like Arctic Monkeys have softened up (dramatically!) over the past few years, there's a prime opening for a new fiery, fast-talking, hard rocking band to rise up and rally us – and Bilk have their hands raised high. Hailing from Essex, UK, the indie-punk trio of Sol Abrahams (guitarist and lead singer), Luke Hare (bassist), and Harry Gray (drummer) have stormed the indie scene over the past five years with their raw energy and unapologetic attitude. Atwood Magazine previously praised the band's song "Bad News," taken off their 2021 EP Allow It, as "fresh, feverish, and undeniably fun – a radiant and roaring outpouring of unapologetic pop punk passion."
The past year has seen Bilk steadily building up to to their self-titled debut album, which is finally set to release on February 10th via Manchester record label Scruff Of The Neck. Bilk's latest, the album's rip-roaring fifth and final single "Fashion," showcases the raw depths of their fast-rising talent: A searing, witty, and in-your-face sonic punch, "Fashion" inspires individuality and encourages us to be ourselves, all while setting the tone for the album ahead. "I like clothes just as much as the next, but I don't need a magazine to tell me how to dress," Abrahams sings from the jump, going on to decry the influencer and brand-driven state of the world. "I'm sick of seeing all these influencer girls, 'cause all they do is make people feel worse about themselves. Trying to be someone else is just a waste of who you are." The song's chorus is its own form of anarchy as Bilk declare a new kind of fashion: One that embraces uniqueness and originality over trends and mass homogeneous conformity:
no more rules, fashion
no more fitting it
no more head-scratching designs
just me, and that's all i can be
"'Fashion' is about not conforming to what's considered cool or popular and just being yourself, telling anyone who don't like it to do one," Bilk's Sol Abrahams tells Atwood Magazine. "I used to try to put myself in boxes and fit in a lot and I wrote this song when I just said fuck it, I've had enough. All I can be is myself."
Not only are they punks; they're punks with a cause. Uncompromising and relentless, "Fashion" is a resounding statement of intent, and one that establishes Bilk as a band with attitude, a band with passion, and a band with their fingers on the pulse of the moment. If they're the voice of the new counter-culture, then count me in; already on the rise at home and abroad, Bilk are setting up for what longtime fans (like myself) hope will be their breakout year. – Mitch Mosk
Are you into outfits like Soccer Mommy? Then Blondshell is you. Considering Blondshell is more or less a spiritual successor to the style of music that Soccer Mommy has been perpetrating to success for some time now, it's not hard to see why. In short, Blondshell is can't miss – the music is just too good and honestly, too cool for school in all the most delightful ways. I like the swagger, the vibe, and oh yeah, the songs – those are good, too. Just take a listen to "Olympus" and "Kiss City;" you'll see what I mean. Blondshell's music has a self-deprecating way about it, but at the same time, it oozes confident swagger via the emotionally dissonant inner machinations of Sabriana Teitelbaum's mind. – Andrew Daly
"Let me show you how to kill a man." Boom, what an introduction. The opening line from Bloody Civilian's debut song may grab your attention, but it's her smooth yet fuck-you vocals overtop a menacing but danceable beats that keep you coming back. She sings, she produces, and most importantly, she has a powerful message. Named after the callous term members of the Nigerian army use for the public, Bloody Civilian wants to expose the daily sexism ingrained in her home country. Fearlessly she aims to expose it all, from the mass violences to the tiny micro aggressions that occur everyday.
And her legend is spreading already. She got a song selected for the Black Panther: Wakanda Forever soundtrack before releasing a song, and seems poised to take 2023 by storm. If there's any justice in music (and there's not), then Bloody Civilian is heading straight to the top. – Oliver Crook
NYC's Brian Dunne has been one of my favorite local singer/songwriters for a couple of years now; the urgent, tenacious, and unyielding attitude of New York flows naturally through his veins and resonates in his songs. He's been active now since 2015, but he claimed my top spot with 2020's third studio album Selling Things, which I had the honor of premiering and boldly declared "a new timeless classic." For what it's worth, I stand by those words; Dunne's music got me through the worst of those first couple of weeks early on in the pandemic, and his music has continued to be a source of inspiration, comfort, and excitement ever since.
After a busy couple of years writing and recording with "folk rock supergroup" Fantastic Cat, whose fun and freewheeling debut album came out last summer, the late December release of Dunne's heartfelt new solo single "Sometime After This" – accompanied by news that he had signed to legendary punk label Kill Rock Stars! – all but affirms that he's back in action and ready to make 2023 his best year yet.
"'Sometime After This' is a song about who you wish you could be. Sometimes that's all we have to hang our hopes on," Dunne shared last month. "It's a personal song – I wrote it in a time of chaos, when I was sort of looking around and wondering how we got here and what to do with that information. The song is simply a promise to myself to try to hold onto that feeling. At its core, [it's] my way of saying 'this too shall pass,' but in a way that feels honest, and not like a HomeGoods wall stencil."
In-between conversational verses, Dunne comes home to a calming chorus that centers both artist and audience alike, acting as a catchy and soothing mantra of inner strength, self-reflection, renewal, and acceptance. A world of possibility opens up in front of us as Dunne sings this sweetly stirring song:
But on the precipice
Sometime after this
We'll watch the changing tides
deride this false self-righteousness
Where the truth is laid
Just up the stairs
I will meet you there
"Sometime After This" lays the foundation for what promises to be another busy, bustling year for Dunne, who will be embarking on his Loser on the Ropes tour throughout the country this April and May. His forthcoming album Loser on the Ropes promises to be an uplifting, invigorating reaffirmation of Dunne's New York City roots while expanding him beyond the bounds of the 212, the 917, the 646, and the 718. Without a doubt, Brian Dunne is one of New York's finest singer/songwriters, and an obvious artist-to-watch in 2023. – Mitch Mosk
The effortlessly groovy R&B pop artist Bruno Major has been a stand ou artist to me since his 2017 debut album A Song for Every Moon. Major's debut album had a fascinating enough premise to have me hooked all these years later. Major challenged himself to write a song for each month, a.k.a. every lunar cycle, and took listeners on a journey with him as he expanded his musical abilities. Each song serves as a time capsule from that month and covers everything from love, loss to his philosophy on life.
Last year "Nothing" the third track from his sophomore album To Let A Good Thing Die gained massive attention. The song is a soft and breezy R&B romantic ballad that states "But there's nothing/ Like doing nothing/ With you." A simple sentiment that resonated with everyone who adores the simple comfort of another person's presence. The song I always return to, however, is the fourth track from that album, "Regent's Park." The song opens with a whimsical piano and plucky guitar piece that repeat throughout our stroll with Major as he paints us a vivd picture of London's largest garden and the heartache that takes place there. The track begins with the ever romantic lyric "I must've sent four hundred poems/ On the way you used to smile at me." There's something so endearing about the simplicity of this statement and how loving someone makes you love all the small things about them, even their smile. Major has an innate ability to capture the mundane aspects of loving someone and turning them into these lyrics that just punch you in the gut with their candor and honesty.
Fans have been patiently waiting for the singer's next release following his sophomore album and Major has been teasing new music via his Instagram for the past year; even announcing the release of his third album later this year. I look forward to be serenaded once more by Major's, buttery vocals, twanging guitar, and climaxing harmonies. 2023 is the year of Bruno Major mark my words. – Minna Abdel-Gawad
From the desk of their New York City bedroom, dream-pop duo Bubble Tea and Cigarettes find more solace in pensively reflecting on the past than picking up the speed to match the pace of the ever-accelerating world around them. With the comforting sweetness of bubble tea and gloomy grey swirls of cigarette smoke, the couple finds a bittersweet haven in the gauzy dimness of shoegaze and psychedelia.
Employing swirling synthesizers and atmospheric guitars, Kat and Andi captured the magic of Mazzy Star and Galaxie 500 and made it their own with the 2022 debut album, There's Nothing But Pleasure. A heartful examination of feelings that are sometimes better off unfelt, Kat's diffused vocals and Andi's inward-looking lyricism melancholically answer questions once unanswerable.
Taking listeners on a cinematic, emotion-filled journey both modern and nostalgic, Bubble Tea and Cigarettes are more than just artists to watch, they're artists to follow. As Kat and Andi continue enchanting and growing with each hypnotic release and defining milestone, hazy darkness has never looked more alluring, and 2023 has never looked more promising. – Isabella Le
Cecilia Castleman's first three song releases were three of last year's best: The 21-year-old from Nashville spent 2022 introducing herself as a sweet and soulful singer/songwriter – one who has the ability to dwell in incredibly intimate depths, while soaring to incredible heights – and with her debut album on the horizon, 2023 is sure to be her year to shine.
December's latest single "You Go Thru Girls Like You Go Thru Cigarettes" aches, and August's blues rock riff-fueled "It's Alright" has proved something of a breakout for the artist (with over 1 million streams to date), but my heart still swells whenever I hear the radiant, tender "Lonely Nights." Released back in June, Castleman's debut single is an utterly irresistible delight reminiscent of The Eagles, John Mayer, and Sheryl Crow all at once. Electric guitars set a warm mood with gentle, bluesy riffs, but it's Castleman's charged, charmingly expressive and emotionally potent vocal chords that seal the deal as she spills her heart out in song:
Fear, it only lasts a moment
Before the weeping willows cry
Are you tired, are you lonely?
Well I wonder why
I see us only last forever
Oh, I won't deny
When you're crying at the moment
That you close your eyes
When you're all alone do you wonder why?
With your lying eyes, they're the same as mine
And well, I've had a few and you've had a few
Lonely nights
Music has always helped us through those dark moments, and whether it's a moment's respite or a lasting balm, "Lonely Nights" helps us feel a little less alone in this world. With an irresistible groove and timeless sound, there's no denying this song's beauty – just like there's no denying Cecilia Castleman's pure, raw talent. She is without a doubt an artist to watch in 2023. – Mitch Mosk
I thought I knew where it was going
A few streets before mine
And you'll know that I was early, before I pass you by
And you're all alone and you're wondering why
With your crying eyes, they're the same as mine
And well, I've had a few and you've had a few
Lonely nights
Crooks & Nannies don't just fit in one genre, and that's not hyperbole. The Philly duo of Madel Rafter (they/them) and Sam Huntington (she/her) specialize in a touch of emo, a dash of indie rock, some hits of soft, glitchy electronica and a bit of everything in between. They've racked up more than one million streams with 2015 debut album hit "Perpetual Mild Illness," but a five-year hiatus followed. Now, they've signed to Grand Jury Music (home to indie luminaries like Hippo Campus), and they've released a new EP that includes cassette-only exclusives and, well, a touch of everything else across a compact listening experience. For good measure, they toured last fall with Lucy Dacus, playing the band's largest shows to date. Consider them an Artist to Watch, indeed. – Beau Hayhoe
You know those moments you have when you just want to blast music in your car and scream on the top of your lungs out the window? May I introduce you to, DYLAN. After a filled 2022, she is heading into 2023 with a bang! The English singer/songwriter creates music that represents the different avenues of love. Whether she is writing about a heartbreak or the bliss of a new relationship, her pop/rock anthems capture the feelings we know all too well in an empowering way.
This past year she toured with musicians such as Tate McRae, Bastille and Ed Sheeran, making a name for herself across the world. She also played massive festivals such as Lollapalooza and Latitude. She released her EP No Romeo on April 8, 2022 with songs such as "You're Not Harry Styles" and "Nineteen." On October 28, 2022, she released her mixtape The Greatest Thing I'll Never Learn featuring songs such as "Nothing Lasts Forever" and "Blue." So, be on the lookout for her in this upcoming year! – Lauren Turner
Ringing in the new year with the release of "For an Evening," Emily James just keeps breaking our hearts. The LA-based songwriter captures the quiet moments of love – writing about them so earnestly we feel we've stolen a memory from her. Ethereal, sparkling and meditative, James' pop ballads give escapism to an audience swept up in daydreams and romantics.
Since her self-titled debut EP back in 2016, James has already created a thoughtful collection of projects, backed by names like Ian Fitchuk (Kacey Musgraves), Jacquire King (Kings of Leon) and Ryan Hadlock (The Lumineers, Vance Joy). James' breakout hit, 'Brooklyn' came early last year, now standing at over a million streams on Spotify. Likened to names like Holly Humberstone and Gracie Abrams – James' songwriting is truly a gift. – Rachel Leong
Trying to describe the sound of English Teacher is like trying to hold onto a bar of soap: Once you think you've got a good grip, it fires off rapidly in a different direction. Unlike soap however, it's eternally entertaining and interesting. The Leeds based four piece boast early 2000s indie dance-punk vibes, but they're ability to break into punk breakdowns or jangly bridges makes them much more than a nostalgia act. Rather they're one of the exciting acts in Britain right now. Lead by charismatic lead singer Lily Fontaine, who's voice draws you in as she dances between enticing spoken word and energetic yells, they're a band that are capturing the mood of Gen Z. Part Washing Machine and part Arctic Monkeys—with a healthy dose of originality sprinkled throughout—their debut Polyawkward 'EP' promises so much that they're certainly capable of delivering on. – Oliver Crook
A touch of '70s gold with modern folk, Evan Honer is a young artist with an old soul. With his first song released in December of 2021, Honer has already gained an impressive amount of recognition over the past year. With inspiration from the likes of John Prine, Flatland Calvary, and Tyler Childers—Honer has been able to find his individuality as an artist. From being a college student-athlete by day, to playing live shows by night—Honer's songwriting shows his navigation through youth and adulthood. His writing presents a sense of familiarity and home through a sense of relation and honesty. Honer sings with a conviction that will speak to listeners. It is a conversation between him and his guitar, between expressive lyrics and untouched emotions. Honer has proven to be an artist worth following, and 2023 could be a pivotal year for both his listeners and his career.
Released on January 6th, Honer starts 2023 off with retrospect in "False Promises and You". Honer speaks about how vulnerability gives people the benefit of the doubt, even when words don't line up with actions.
The piece is a journal entry from Honer's past—a reflection on what it's like to have a love full of half-truths and gray areas. To be overwhelmed by emotion yet lacking the ability to commit.
In a generation that presents love like brief exchanges and fleeting goodbyes—Honer touches on the struggles of finding an honest love. A selfless love that holds truth and consistency. A love that fills you up, not in a sense of completing you, but through a sense of freeing you. Honer's songs touch on beautiful themes and narratives—just the start for many more to come throughout the year. – Lauren Hicks
Gustaf is a band that I discovered just prior to 2023 and I'm thankful that I did. Gustaf is a five piece, post-punk band from Brooklyn that writes somewhat minimal, occasionally danceable, definitely bass-forward, and consistently artistic jams. In October of 2021, the band released their debut record, Audio Drag For Ego Slobs and have since established themselves as solid up-and-comers and with tracks like "Mine," "Best Behavior," and "Cruel" it makes a lot of sense. – Nick Matthopoulos
Texas born, New York based Hannah Jadagu is ready to dominate. At 18, she had already signed to Subpop and released the beautifully mesmeric EP What is Going On, a stunning debut that belies a world of potential. Recorded through an iPhone, the lo-fi approach emphasizes her simplistic, powerful composition while her vocals float above enchantingly. Beneath the smooth nonchalance however, is a powerful undertow: Strong messages of Blackness and womanhood that demand to be listened to. It's exactly what a debut should be, enticing, entertaining, and leaving you desperate for more. 2022 saw only one single, "Say It Now," a track showing a maturity and skillset that What Is Going On hinted at. 2023 is the year of Jadagu and I honestly can't wait. – Oliver Crook
I describe Holly Humberstone to my friends as "the most vulnerable songwriter of the 2020s," and 2023 is set to be her year, with her highly anticipated debut album finally set for release. Humberstone's first two EPs – 2020's Falling Asleep At The Wheel and 2021's The Walls Are Way Too Thin – have established the 22-year-old singer/songwriter from Grantham, England as a purveyor of intimate emotion and uninhibited, unrestrained self-expression. She sings from the heart and with abandon, pouring her full self into every moment of every song, no matter the cost. Her art is tender, honest, and unapologetically real – which is why, whether it's via the undulating ache of "Can You Afford to Lose Me?," the sheer, bittersweet weight of "London Is Lonely," the visceral energy of "Overkill," or the pulsing drive of "Scarlett," Holly Humberstone always takes my breath away. Her music is equal parts catchy, cathartic, seductive, and irresistible.
No doubt Holly Humberstone's debut album will carry with it that same magical combination of hauntingly beautiful and vividly raw; of a heavy weight being lifted through the confessional grace of a song. Her music hurts in the very best ways, and 2023 promises to be her biggest breakdown – and breakout – yet! – Mitch Mosk
Jake Huffman has already started 2023 off on the right foot with his new single "Martyr." Last year the Connecticut artist unveiled his five-track EP, Adderall & Whisky, and while it remains as some of Huffman's best work to date, "Martyr" seems to have now taken its place. Huffman first made his name in music performing in the viral alt rock band McLovins, which despite their success, Huffman always felt the need to take a leap into the solo world in order to truly discover his own style and sound. With his latest music doing just that, the musician's time spent soul-searching clearly paid off. "Martyr" radiates honesty and authenticity, as Huffman doesn't hold back from speaking the truth.
Taking center stage, the multi-instrumentalist reigns with complete control over his music, having written, performed and produced all of his latest work. A captivating blend of indie pop rock, Huffman's smoky vocals draw you in, while his jangly guitars and soaring harmonies keep you there for the duration. With a new EP on the way, we already know that 2023 is going to be great for Jake Huffman. – Joe Beer
Boston is a great spot for catching heaps of live music, in large part because the Berklee College of Music is right there and its students perform regularly all over town. Jessica Woodlee exemplifies that trend beautifully– over the past year-and-change, it's been great to see her perform twice, first at the Burren and then at Warehouse XI. On both occasions, it's really struck me to see a young artist who is such a powerful singer and also an equally skilled guitarist. It also doesn't hurt that she's got quite the band of Berklee classmates backing her up onstage.
Her most recent single, October's "Dairy Aisle," demonstrates that Woodlee is still going strong with her musical training. I definitely hope to see more results in that department manifested throughout 2023, both onstage and in the studio. No "sophomore slump" is in sight for this 2nd-year Berklee student, at any rate! – Josh Weiner
From working alongside the Dixie Chicks to debuting his independent album on iTunes Top 30 Singer-Songwriter list—Josh Herbert has carved a name for himself in the country/folk industry. Raised just outside of Pittsburgh, Herbert has always been drawn to music. From a hardworking family with an honest upbringing, Herbert holds immense potential in both his lyricism and ability to portray truth.
Herbert's music is connected closely to his family—aside from songwriting, the artist has a family YouTube channel called "The Herberts." Much of his music revolves around the love he has for his wife and daughter—as well as struggles he may experience as a father. It is the honest story of a working man, a growing father, and the love for his family.
With his last two singles being in 2021, to now having a son on the way—Herbert is likely to release more music this year. Herbert's genuine approach allows people to relate through different phases in their lives and will pose a face of reality in the midst of idealism. – Lauren Hicks
LE SSERAFIM are eclectics among the eclectic, on their Antifragile EP writhing from the electrifying reggaeton of "Antifragile" to the Avril Lavigne pop-punk of "No Celestial" to the tender ballad of "Good Parts."
The Antifragile EP is a stunning testament to the versatility of LE SSERAFIM and the willingness of this new wave of groups to experiment with broader varieties of sound and song structures. The album's intro track, "The Hydra," lacks a discernible song structure entirely. The EPs pacing is just-so, beginning with the empowered beat of "Antifragile" and leaving listeners with the contemplative, earnest "Good Parts." LE SSERAFIM's next single is set to release in late January. – Danny Vagnoni
London born, Newcastle raised singer-songwriter who came to national attention during the Covid pandemic. Lizzie's knack of tip-toeing betwixt genres sees the 23-year-old glazed with unpredictability. Of her four single releases in 2022, the stand-outs were anthemic, Sam Fender-alike 'The Enemy', and vulnerable "Stay on the Phone." BBC Introducing belatedly got wind of her potential, while an album has been mooted for this Spring. – Dom Kureen
Having first seen them supporting Mac Demarco back in 2019 (pre panorama) Los Bitchos has been on my radar for a while now; what can I say, something about the way keytarist Augustina Ruiz made her way through a bottle of tequila during their set without missing a beat just stuck with me. And something about that attitude, their loose fun, mixes with a puzzle-piece-esque structure to create jams that feel like funky concertos. The four-piece cumnia band, who embody this sense of amusement and intrigue, maintain a delicate balance in which every rhythm, every melody, every beat are precisely placed for optimal super-sexy funkage. Their sound feels truly fresh, something that, at least in my corner of Spotify, has a refreshing sense of newness via their Latin influences and ecclectic range in sound. It separates them from other indie jam bands (and all this coming from a certified jam-band-Hater™). Having released their first album in 2022, toured with Belle and Sebastian and Franz Ferdinand, are prepping to tour with King Gizzard (of the Liz Wiz renowned, of course), AND have graced the lineups of festivals like Rock En and Seine Primavera Sound (and that was just 2022), I'm just happy to see others are taking notice and hope that more do the same. – Lilly Eason
A powerhouse of radiant indie pop fire and fury, Loviet has established herself as one of Toronto's brightest up-and-coming artists to watch in the 2020s. The musical project of singer/songwriter Natalie Lynn has made a name for herself throughout her local Ontario and beyond, crafting a singular intoxicating sound. Loviet set a high bar with her debut EP Everyone Knows the Thrill When It's Over and 2021's debut album 777, which I praised as irresistibly catchy and "a dynamic, dazzling experience packed with indie pop catharsis, coming-of-age reflections, and exhilarating moments of truth."
The past year has seen Loviet climb even higher as she teases cinematic new EP The Nighttime Is All In The Timing, produced by Cacie Dalager and Bradley Hale of American indie rock band Now, Now. Her singles thus far indicate a sonically expansive and emotionally charged record burning with passion and unabating drive; Loviet herself describes it as "lots of guitars, energy, power, and mess." From the unabating urgency of her boldly breathtaking anthem "Broken Lips" to the intimate, heated unpacking of trauma on "Wide Eyes" (billed as "a love letter with teeth") and the unapologetic roar of "Star Treatment," The Nighttime Is All In The Timing finds Loviet soundtracking moments of reckoning and raw reflection through catchy and cathartic upheavals that hit hard and leave a lasting mark. She is unleashed, spirited, and triumphant, and without a doubt one of 2023's most deserving artists to watch. – Mitch Mosk
The British Columbia trio Loving (composed of brothers Jesse and Luke Henderson and their longtime friend David Parry) radiate with mystery and warmth – faint and apathetic vocals layered with resonating guitar and pad synth bits. Part of this unique and dreamy tone results from the group's decision to record via tape, allowing for an unembellished sound that emulates a sense of transcension. There's an indescribable comfort to such wistfulness; distant memories feel near and old friends tickle the minds of those lost in Loving's words. Loving's 2020 album If I am Only My Thoughts perfectly pairs with activities that include reflection and nostalgia. "Only She Knows" and "Stranger to Yourself," two of the more popular tracks from the record, deal with the introspective battles of longing for constancy in the unknown and feeling uncomfortable with your own thoughts. Such topics paired with the lo-fi harmonious sounds of acoustic guitar, synth keys and the occasional tambourine create a distinctive listening experience – an adventure certainly worth getting on the Loving train for in 2023. – Miles Campbell
Ahead of their 'Until the Money Runs Out' headlining tour, eyes should start to peep in Mac Saturn's direction. I became familiar with the band from their first two singles (cause you know, that's how time works), "Mr Cadillac" and "Diamonds," both infectious, 70's-ish, not-quite-disco-but-leaning-that-way-on-the-funk-spectrum tunes. They're reminiscent of a bygone era, combining classic sounds and aesthetics with modern sensibilities, while keeping their overall sound broad. But in their premiere EP 'Until the Money Runs Out,' I was pleasantly surprised by the range they explored while still staying within that 70's-ish framework. Strong Detroit and delta blues influences really come through in a song like "Plain Clothes Gentleman," which sounds straight off of Sticky Fingers. "Persian Rugs," though, is more reminicent of a modern country-rock song that Mick Jagger would probably love to dance to (you know, that 'harlem shaking before there was the harlem shake' thing he does).
Being a Detroit band, you can tell that Mac Saturn seems deeply influenced by their home territory from the prominent place the blues has in their sound, and they play with that root influence in a way that gives their EP a lot of dimension. They take elements of a variety of genres, from funk to rock to country to R&B and blend it into a sound that's really fun to listen to. Thus far they're anything but one-note, and if you get the chance to see em this tour, I've heard they put on one hell of a show. – Lilly Eason
2020 was a terrible year. We all know why. But for Mica Millar, the pandemic wasn't the only disastrous event that year– she also suffered a severe back injury that nearly left her permanently paralyzed from the waist down. I find it truly extraordinary that, a mere two years later, the British soul singer hasn't just rebounded, but is positively soaring on the heels of a gorgeously sung soul-and-jazz-infused debut album, Heaven Knows, released at the end of 2022. Originally from Manchester, Millar was determined to reverse her misfortunes via music, saying that "the time in recovery and lockdown allowed me to think bigger and better in the end, and ultimately become a much more experienced producer." The results can distinctly be heard on her richly textured music, with recent single "Will I See You Again" serving as a fine case in point.
I trust that Millar will continue to do great things in 2023, especially since she has several tour dates lined up across her native U.K.. After having been so swept away by Heaven Knows, I know that I'll be cheering her on from afar! – Josh Weiner
Whether you need to recover from a breakup or celebrate your wedding, Michal's comforting voice and lyrics are there for you. At only 19, the confidence she brings in her songs is truly impressive and reassuring. She personifies the strength of picking yourself up and shaking off the dust, as there's more life to live! She's been hurt, and she's seen happiness, but Michal makes sure to focus on the best in the people around her. Like a pint of your favorite ice cream after heartbreak, Michal will hold your hand and pick you up when you need a friend. She has the vocal range of a young Ella Fitzgerald, and the relatable lyrics of Billie Eilish. Very excited to see her debut studio album! – Nick Polak
London indie pop artist Natalie Shay has been on our radars for a while, but 2022 saw the young singer/songwriter taking things to the next level. The release of her six-track EP, MILK, took the artist to new heights, as she further demonstrated her incredible capabilities as a storyteller and lyricist, as well as continuing to treat us to her infectious indie pop anthems that defy you to keep still. With 2023 tipped for plenty more releases, as well as kicking off the year with a headline show at London's prestigious venue OMEARA, we can only imagine just how far Shay will go.
Known for creating the perfect blend of intriguing yet relatable narratives, with unforgettable, energetic melodies, Shay brings to mind the likes of Haim meets Little Comets. Her distinct, soulful vocal tone cascades atop move-inducing rhythms and colorful soundscapes, never failing to deliver music with the ultimate feel-good atmosphere. – Joe Beer
In a music industry already inundated (or blessed) with an almost impossible abundance of output, it can be hard to keep up with the even more breakneck pace of the kpop mini-album cycle. If you feel compelled to give any one group your time, NewJeans demands your "Attention" (2022, 4 minutes 22 seconds). Less eclectic than LE SSERAFIM, NewJeans nonetheless delivers their creamy R&B tunes with unrestricted charisma and a refinement that belies their rookie status. The exposed vocals of their songs set them apart from the bombast that defines most popular kpop groups – even their choreography looks looser, more focused on expressive fluidity and the individuality of each member (see Hyein's cheeky expressions throughout "Cookie"). The group's uniqueness comes from their willingness to dial back, a decision that sets them apart using the negative space around their contemporaries. – Danny Vagnoni
Beginning her music career in 2012 by posting to her YouTube channel, Orla Gartland cultivated a loyal audience who recognized her as a diamond in the rough. Since then audiences have watched as Gartland performed many a heavenly acoustic cover as well as releasing everything from the most gut wrenching acoustic ballads to reflective, hard hitting indie rock tracks.
Gartland recently gained massive attention after the title track of her EP "Why Am I Like This?" was featured in the Netflix series Heartstopper. For fans of this track I point them toward her song "Pretending." Much like "Why Am I Like This?" "Pretending" is a song for over thinkers and it crescendos and falls mimicking the highs and lows of life. The brilliantly honest track features the lyric "All the people over there, they don't seem to have a care/ I'm so fucking self-aware, It's exhausting/ And no matter how I try/ I repeat it every night, every night, every night, every night." Gartland is able to articulate self doubt, and an endless train of thought perfectly making you feel as though she has truly stepped inside your mind in your darkest moments. This song is for all of the people suffering with imposter syndrome and need somebody to articulate this feeling accompanied by a beautiful melody and echoing vocals.
Gartland has teased that new music is on the way after her breathtaking, complex and hard hitting debut album Woman On The Internet. She is a phenomenal lyricist and even better performer with her discography featuring everything from solemn ballads to thrashing Indie rock songs all while being brutally honest and effortlessly herself. I look forward to all the Gartland has in store for 2023 and I think all of you should too. – Minna Abdel-Gawad
Former Atwood Editor's Pick and artist to watch Emily Blue has reinvented herself as OTNES, and I, for one, can't wait to hear more from her over the year to come. Her debut single "SPIN," released in mid-November, is a raw, poignant reminder that our time on Earth is precious – and that there's something to be said about recognizing the people who make our every-days feel special, magical, and larger than life. While its theme is poignant, the song itself doesn't dwell in dark depths; rather, OTNES transforms her sadness and heartache into a radiant, golden-hued indie pop reverie – channeling grief into a dazzling mix of warmth and wonder in what can ultimately be considered a powerful tribute to a lost loved one and a moving celebration of life, love, and the power of human connection.
Speaking to Atwood Magazine late last year, OTNES explained the thought process behind the name change and her decision to say goodbye Emily Blue. "During COVID I spent so much time with myself and realized that I have changed so significantly as a person since the Emily Blue project was born," she shared. "Not only my gender identity (now going by they/she pronouns), but also my priorities as an artist, the trials and tribulations of going through a pandemic, and really looking inward."
"She's gone for good only in the sense that I no longer am her," she added, in reference to Emily Blue name. "I have almost all my music from projects spanning my whole lifetime on various streaming platforms, and still perform some of the oldies. I learned so much as Emily Blue and collaborating with my friend Max Perenchio, who's no longer with us. Part of the decision to part from Emily Blue is that the project just isn't the same without him. OTNES feels so true to my heart (it's my real last name) and also more androgynous, so I can truly lean into my fluidity. I feel like a weight has been lifted off of me and can't wait to see where this leads."
As beautifully bittersweet as it is buoyant and utterly breathtaking, the dreamy, glistening "SPIN" proved the perfect (re)introduction: A sweetly synth-soaked song that captures everything we loved about Emily Blue, while importantly establishing OTNES as an indie pop phenomenon in her own right and an undeniable artist to watch in 2023. – Mitch Mosk
I'll start by saying that I don't speak a word of Turkish (go ahead, groan and roll your eyes), and you really don't need to to relish the band Palmiyeler. Having first heard their music following a recent interest in Turkish-rock, they're one group that I can't get enough of. The Istanbul surf-punk band weave these hazy but captivating melodies with a punk undercurrent that are nothing short of entrancing. Their newest single, "Ne Kadar Sevsen De" [No Matter How Much You Love] mediates this punching, powerful guitar melody with wavy-filtered vocals in a way that threatens to push the guitar too far to the forefront but instead, balances the two perfectly. If you're looking to broaden your musical horizens this year, this is definetley one band to start with. – Lilly Eason
These lads from the UK are making some pretty original songs in a very saturated music industry. Little bit psychedelic, some punk and funk, and a whole lot of indescribable. They are just starting to make the rounds in the UK concert and festival scene, to some very positive reviews. Their number 1 song, "ALLTHETIME" is super unique in its production. It's both mellow and exciting. The tempo changes a lot in the song to express the thoughts going through the minds of the duo, made up of Frankie and Simon. It reminds me of a laid back, lo-fi Tame Impala song, with a sweet electric guitar solo after the chorus. The bridge is repetitive and yet fresh every time. They are repeating the same lyrics, but in different production styles. It's a truly unique song, and it gets stuck in your head so quickly. The guys are bound to bring some originality into the new year, and I'm very excited to see the sounds they manage to create as they are constantly evolving their image and recipe of success. – Nick Polak
RAYE is already taking over 2023 with her empowering, strong and earnest music. She started off the new year with her first UK No. 1 single, "Escapism." featuring 070 Shake. And she accomplished it as an independent artist! The song has been rising on the charts and is being used all over social media. Released on October 12, 2022, the song tells the story of the pain that comes along with a broken heart, and avoiding that pain by a night on the town.
Her debut album My 21st Century Blues is coming out on February 3, 2023. She has released a couple of songs off it such as "The Thrill Is Gone" and "Hard Out Here," making everyone wait in anticipation and excitement until it is fully released. She will also be opening for Lewis Capaldi's UK arena tour. And do not miss her on her tour "My 21st Century Blues." – Lauren Turner
Riding a wave of affection into 2023, this Brighton based singer/songwriter/wordsmith has been launched into a new stratosphere during the past few weeks – a full 13 years after raw teenage potential first saw him sign with Sony Records in 2010. 32-year-old Ren Gill has suffered setbacks and delays along the way – a diagnosis of Lyme Disease leaving the gifted musician bedbound for 23 hours a day. Depressed and unable to fulfill his undoubted potential, nobody could have blamed the aesthetically and auditorily appealing artist for calling time on the dream seemingly on the cusp of become reality. Instead, he persevered, drip-feeding tracks and albums into the public domain initially, before becoming a founding member of one of the UK's most popular busking bands, The Big Push.
Flying solo once more, Ren's audience gradually increased before December 2022 release "Hi Ren" saw him explode into UK pop culture, with the track's emotionally gripping premiere. This was art, poetry, bravery, beauty, anguish, tragedy, relief and comedy rolled into one nine-and-a-bit minute fourth wall shattering YouTube video. Suddenly the big festivals are calling, the labels queuing up to reel in the big fish, and no less than Justin Hawkins from The Darkness declaring of Ren's latest release: "F***in' Hell, this Is Mind-Blowing." Ren is special, seemingly destined to smash through the figurative glass ceiling, and we can't wait to find out what's coming next. My prediction: This is THE breakthrough UK artist of 2023. – Dom Kureen
While many might recognize Reneé Rapp from her stint on Broadway in Mean Girls as the iconic Regina George, or via her role on HBO's The Sex Lives of College Girls as the chaotic yet grounded Leighton Murray, this breakout star has had her heart set on making music since she was a young girl lip syncing to Taylor Swift in her living room. And now, in 2023, it seems she has done just that, becoming the voice for an entire generation through her tiny — but already exceedingly mighty — discography.
Rapp has eloquently voiced the feeling of unrelenting heartbreak, unrequited devotion for another, and her ever-changing relationship with herself; capturing various nuanced emotions in her debut EP, Everything to Everyone, released Nov. 11, 2022. Her track "In The Kitchen" captures these themes poignantly, as she devastatingly belts out, "So I'll dance with your ghost in the living room / And I'll play the piano alone / But I'm too scared to delete all our videos / 'Cause it's real once everyone knows." It's clear that Rapp's authenticity and sparkling wit have resonated with people already, as indicated by her 3 million monthly listeners on Spotify accumulated in less than a year, and her fall tour that sold out in a mere 2 minutes. The sheer compassion Rapp has for her audience, and her overt dedication to her work bleeds through everything she does, making her an artist who is absolutely undeniably worth watching. – Sophie Severs
Truly, Saint Harison possesses a once in a generation voice. The closest resemblance would maybe be an Adelle/Sam Smith hybrid. The pain in Saint's voice on his only released song, "why didn't you call???" is so candidly full of sorrow and love. You feel as if you're sitting around the phone with him, waiting in anticipation for a call back. Saint first got the attention of the music world with his confident covers of popular songs in parking garages that were uploaded to his TikTok. With his bright pink hair and a powerful tenor voice, Saint is quickly building some starpower that has recently caught major label attention. Again, It's so rare for an artist to do so with only one song released on a streaming platform. His voice is that unique and mesmerizing. His debut EP is slated to be released in Spring of 2023. I see big things in his future! – Nick Polak
Perth's Spacey Jane have been on our radar for a long time now, and with 2022's sophomore album Here Comes Everybody they've jettisoned themselves into a new kind of spotlight. An inspiring and uplifting album about dealing with, and seeing through the hardship in our lives, Here Comes Everybody is a radiant indie rock soundtrack of inner strength and passion. Spirited, soaring, and triumphant, its songs are unapologetically dynamic and charismatic, contrasting their lyrics' often dark and volatile emotional depths with an irrefutable sonic light and effervescent energy. While it was written and recorded during the worst points of the pandemic, this is not a "COVID" album, but rather an evergreen tribute to the staying power in us all: Within each of the twelve tracks is an uncannily smile-inducing, summery rock charm that has come to be the signature for this stunning band.
As I wrote in our artist feature last year, "Spacey Jane's sophomore record hones in on a hard truth: Life is going to get you down. But, as their bold music reminds us, you don't have to stay down. In spite of all the chaos, the pain, and the hardship, Here Comes Everybody is a ray of hope in this turbulent world. It's the keep calm and carry on indie rock record we need to get us through 2022 and beyond: A colorful, charged set of songs, that soothe and stir, uplift and inspire. Out of darkness, Spacey Jane have created an album of radiant light." That light shines through on songs like the hard-hitting "Sitting Up," the rip-roaring "Lunchtime" and "Hardlight," and the contemplative stunner, "Lots of Nothing" – the latter of which recently got a brilliant rework in the form of a collaboration with rising alt-pop sensation BENEE, whose presence helps bring out the best in Spacey Jane and their dreamy pop anthem.
The four-piece of Caleb Harper (lead vocals, guitar, songwriting), Kieran Lama (drummer and manager), Ashton Hardman-Le Cornu (guitar), and Peppa Lane (bass guitar), Spacey Jane are set up for a blockbuster year in 2023, with a deluxe version of their album set to release in February and a slew of international tour and festival dates to follow. Word has it the band are even planning to move Stateside to work on new music! Be sure to catch them live this year, as it won't be long before Spacey Jane's rocket goes cosmic. – Mitch Mosk
Hailing from the Pacific Northwest, Spirit Possession is a two-piece black metal outfit that folds elements of black metal, thrash metal, and heavy metal into a raw and abrasive sound distinctly their own. Until now, the band has only released one album, a self-titled work from 2020, but according to their social media, specifically Instagram, the duo has been busy touring and playing festival gigs, which, for the wishful listener, means a new album might soon follow. Tracks like "Deity Of Knives And Pointed Apparitions" and "Twin Tongued Pathways" show off how well the band combines traditional blast beat drums, horrific vocals, shredding guitars, and even passages of harsh noise made from handmade synthesizers. Spirit Possession is a truly unique band that is expanding the parameters of metal. – Nick Matthopoulos
Stalking Gia is a New York based artist and songwriter crafting pieces that draw listeners in with a magnetic moodiness. Her introspective indie pop tracks take you through her world of melancholy with dark backdrops and angst-filled vocals. Her irresistible, emotive releases such as "Happy Birthday", "obviously" and "saddest happy girl" touch on bittersweet sentiments that resonate deeply.
Ever feel like part of you is blissful, but there also is a destructive darkness looming? At times our negative thoughts tell us false narratives such as we are not good enough, we will never succeed. "saddest happy girl" details the immense pressures of finding your purpose in life while trying to appear to have it all figured out. Her haunting vocals singing to the tune of the famous nursery rhyme "Clementine" will cut you to your core. "obviously" is a stunning offering showering you with sullen undertones. It's all about the talking stage of dating. It is a time of sweet serenades paired with radio silence. The mixed signals leave you perplexed and questioning everything. "Happy Birthday" is the ultimate anthem for anyone who experienced a toxic relationship. Often times we think we can change someone, but that ideology is only met with disappointment.
Stalking Gia has seen social media success with her demo blowing up on TikTok. So many relate to her songs' sorrowful, vulnerability. Her striking, seductive tone paired with that raw honesty makes for highly compelling music. She is definitely an artist that should remain on your radar in 2023. – Chloe Robinson
"WOW! What a vocal knockout that was!" is how I reacted off the bat to hearing "We Are The Power," Stefano May's latest single. "And all while he's not singing in his native language – even more impressive!"
Stefano May is a native of Southern Italy, but has been residing in Miami as of late. He's been performing music for most of his life and made his first major gesture towards becoming a professional artist when he teamed up with producer Chico Bennett in 2019. The latter has helped May churn out a solid stash of singles– some of the ones released in the past year include "Crazy," "Don't Say Goodbye," and "Find My Way." And, of course, there's "We Are The Power." Not only does his most recent release prove that May is quite the vocal powerhouse, but also that he's a skilled keyboardist and has a solid ear for guest talent (Serbian guitariist Nikola Stajic delivers some major work on the strings).
With all of these singles out lately, they've got to be compiled together into a full-length album sooner or later, right?! That's the hope in 2023, and in any case, I look forward to following Stefano's progress as a musician throughout the months ahead! – Josh Weiner
You would be easily forgiven for thinking Stephen Sanchez's breakout single "Until I Found You" was a cover of some American songbook classic from the early 20th Century, but you would also be mistaken. The teenage singer/songwriter Nashville, Tennessee has quickly made a name for himself with a style that feels timeless and ever-present, with 2021's debut EP What Was, Not Now and last year's follow-up Easy On My Eyes showcasing the strength of Sanchez's voice, both literally and figuratively as a writer. And while his catalog is undeniably burgeoning and quickly growing in every way, the unmistakable standout from Sanchez's "early years" is the romantic confessional "Until I Found You," a heart-on-sleeve sweet surrender that has eclipsed 1 billion-plus global streams, making its way onto dozens of Spotify, radio, and Billboard charts.
"To me, songwriting is like taking a memory and putting it in a projector for everyone to see," Sanchez shared with Atwood Magazine last year. With this perspective in mind, we can all appreciate how "Until I Found You" puts one of life's most intimate moments on the big screen. It's an effortlessly relatable story diving heart-first into that deep, passionate connection with someone special: Someone who gets us like so few people get us; someone who gets under our skin, and lets us get under theirs as well.
Georgia, wrap me up in all your
I want you, in my arms
Oh, let me hold you
Never let you again, like I did
Oh, I used to say,
"I would never fall in love again,
until I found her,"
I said, "I would never fall,
unless it's you I fall into"
I was lost within the darkness,
but then I found her,
I found you
"Until I Found You" was initially released in 2021 and subsequently re-released in 2022 in multiple versions, including as a duet with fellow Republic Records signed singer/songwriter Em Beihold – finally making "Until I Found You" the duet it was always meant to be.
Never one to linger on a good thing for too long, Sanchez is now in the process of moving past his global smash, with the seven-track Easy on My Eyes capturing a rounded artistry filled with warm, catchy melodies, achingly beautiful and heartfelt lyricism, and immersive, stirring sonics. His last release of the year was one of his best: A collaboration with singer/songwriter Ashe, November's "Missing You" rises and falls with equal parts intimacy, urgency, and yearning. Together both artists capture the immediacy and presence of love as we experience its euphoria and growth in real time, bringing to life not only the excitement, but also the pain associated with feeling something so passionately and deeply.
Sanchez is gearing up for another exhilarating year, with new music already on the horizon: January's "Evangeline" is sure to be another smash, evoking that same timeless sound that makes so much of Sanchez's music intimate and inspiring. If 2021 and 2022 were the years of "Until I Found You," let 2023 be the year of Stephen Sanchez as we get to know the man, and the artist, even better. – Mitch Mosk
Meet Tamino, the Belgian-Egyptian musician whose discography casts a spell on all of those who are lucky enough to stumble across his music. Having discovered Tamino via his Tiny Desk Concert in 2019, I can confidently say that the spell has not let up since.
Tamino's discography is undeniably unique, though incredibly hard to categorize — it is best summed up as a fresh fusion of alternative indie rock, with tinges of traditional Arabic sound textures sprinkled here and there. The song that perhaps best captures Tamino's expansive vocal range and adept songwriting prowess is "The First Disciple," the sixth track off of his most recent record, Sahar. Enveloping listeners in a melody entailing power imbalances between an icon and his followers, this reflective tune is chock full of nuanced lyricism and a dynamic acoustic soundscape. When Tamino opens his mouth to sing, you are immediately enveloped in his siren song, hypnotized by the sheer majesty of his melodies. And so, in 2023, don't be afraid to submerge yourself in Tamino's striking artistry, full of melancholic and heartbreakingly wistful lines of poetry. – Sophie Severs
Billy Squire is Harrison Marcello's godfather… so the lineage and blueprint were readily apparent for Tempy. You could say that a career in music was predetermined. But success? As we all know, that's never guaranteed. Still, with their mix of good-time rock, larger-than-life '70s and '80s-inspired choruses, and an aesthetic ripped from the loins of the classic rock era, it's hard not to envision these guys rising to the top of the "new wave of classic rock" heap. Yeah, they're that good. Just listen to cuts like "Under My Skin" and "Paralyzed," they're living proof in the pudding. They've got their second record on the way (due in '23) and a huge amount of backing from the industry. I'd wager that the record will be Tempt's official coming out part. – Andrew Daly
Tiny Habits might just be a three-piece band, but for their size, boy are they mighty. This band of Berklee students (Judah Mayowa, Maya Rae, and Cinya Khan) have charmed listeners all over the world with their tight-knit harmonies and sincere friendships with one another. The three often huddle together around a microphone, calmly covering songs by their favorite artists. Though recently, you might've seen them backing Lizzy McAlpine on her NPR Tiny Desk performance, and covering Phoebe Bridgers and the Plain White T's for the YouTube channel, Stories.
But the three are much more than a cover band, having released two original singles last year, "pennies (voice memo)," and most recently, "hemenway." The latter track expresses the way being in certain places bring back memories; memories of heartbreak and sorrow. The three harmonize, singing, "Now I can't go back to Boston / Without feeling you all around," saddened by the loss of the good times. Though, when it comes to Tiny Habits, it seems that the good times are truly just beginning. And so, join in on the fun, and make listening to Tiny Habits, well… a habit! – Sophie Severs
TOLEDO just seem to keep getting bigger and better. The duo, originally grade school friends in Massachusetts, put out one of the most arresting albums of last year (think a blend of '90s adult contemporary rock and the modern sonic stylings of Phoebe Bridgers), and they're also producers themselves. Songs like "Flake" are both charming and biting, instantly memorable either way. The group has played a series of small shows as of late in Brooklyn as they find footing post-pandemic, but take at least one listen to last year's album How It Ends and be prepared to return to TOLEDO's blend of nostalgic '90s rock and witty modern lyricism time and time again in the years ahead. – Beau Hayhoe
I casually called one of Tommy Ashby's songs "a beautiful indie folk dream come to life" sometime in 2021, and as if he were listening, every single one of his successive songs has been another softly sweet and smile-inducing gift. His forthcoming debut album Lamplighter is no exception, its ten tracks brimming with warm folk tenderness and lyrical introspection that has come to be a part of Ashby's signature style.
"It depicts all the people who were lamplighters in my life," the Scottish singer/songwriter says of his long-awaited LP. From the moody, brooding "Closer" to the delicately sweet "Moonflowers (Best Friend)" and the unbridled optimism and sunshine of "A Beautiful Day," Lamplighter's singles have proved invigorating and inspiring. A personal favorite is the heart-on-sleeve "Not That Far to Go," a gentle giant of a song that aches with themes of inner reckoning, intense reflection, and acceptance. "This song was written just a couple of months before the pandemic and it was strange how relevant it became when COVID came along," the Scottish singer/songwriter shared with me. "It's not a weakness, it's the stone that blunts the knife, it's the scars that make a life," Ashby sings in a soaring, spirited chorus. "It's not a weakness, you're the ebb and you're the flow, keep walking, it's not that far to go." 
Ashby has to date release six singles off his album, which is due out in March. History says I'll have much more to say about this Editor's Pick and longtime favorite over the coming months, but considering the depth, color, and pure love radiating throughout Lamplighter, there's not a doubt in my mind that Tommy Ashby is one of 2023's artists to watch. – Mitch Mosk
It's undeniable that 2022 was a huge year for Baltimore's hardcore-punk five-piece Turnstile; from opening for My Chemical Romance to headlining tours and playing festival giants Coachella and Lollapalooza, the band has transcended audiences in the same way they have genres. Repudiating the big, scary-guy tropes of the scene and bridging the gap between adrenaline-filled mosh pits and disco ball dance floors, it's safe to say that Turnstile aren't pushing the brakes anytime soon.
In a sea of black and white, Turnstile's pastel pink merch and music both defy and embrace the likes of their punk rock predecessors and peers. Sprinkling bits of dance-pop, Latin funk, and dreamy synths on their otherwise purely hard rock album, Glow On, the band proves that, in true hardcore fashion, boundaries are meant to be broken and nothing is truly off limits.
With an opening spot for blink-182's reunion tour and three Grammy nominations under their belt in 2023, Turnstile are bringing hardcore back into the mainstream, and they couldn't be doing it anymore flawlessly. – Isabella Le
Victoria Canal's slowly beautiful and quietly haunting music has always spoken to me on a deeper level, no matter what she sings about. The German-born Spanish-American singer-songwriter has been releasing music for the past few years, but her recent EP "Elegy"—released in September 2022—notably captured my attention. She writes about loneliness, dealing with illness, and her family, and it becomes clear that this young performer has seen and lived a lot more life than just her 23 years; partially influenced by her childhood as a nomad, living in Shanghai, Tokyo, Barcelona, Madrid, Dubai, and Amsterdam with her family. Through her writing, you quickly understand that this is not an artist pulling ideas from songs from the superficial world around her — she is truly bearing her soul, writing about complex issues like her condition of being born without her right forearm. It can seem like vulnerability and honesty is becoming rarer in art from time to time, but artists like Canal remind me that there is still true authenticity that exists today, in an increasingly detached world. I find with Canal's music—more than most musicians I've listened to in recent memory—sits with me long after I've turned it off. My mind returns to the melodies when I'm feeling certain emotions throughout my day, which I think is the mark of truly emotional music. – Ankita Bhanot
Zach Bryan is truly a star on the cusp of mainstream success. While there's always been an audience looking for more straight-forward, singer-songwriter, leaning country music, the explosion of artists like Bryan has shown that a more thoughtful approach than what the Nashville machine often pumps out are on the rise. Bryan has promised to be an ever prolific artist. At only 26 (and having served in the Navy for 8 years on top of that), Bryan already has three albums under his belt, with last year's American Heartbreak clocking in at a whopping 34 songs (and over 2 hours long). As if one massive album wasn't enough, Bryan followed it up with the a nine-song EP, a handful of more singles, and a surprise live album. Unwilling to rest, Bryan has promised that 2023 will see a tour (with attempts to combat Ticketmaster's awful means of ticketing, scalping, and price gouging), and even a new album Writers and Fighters. – James Crowley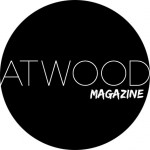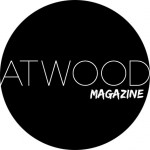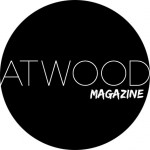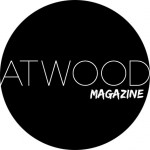 2023's