Taken from her 2018 album 'The Ballad of the Runaway Girl', "Ton Vieux Nom" sees singer/songwriter Elisapie addressing her hometown and the beauty amongst it.
Stream: "Ton Vieux Nom" – Elisapie
---
Music is omnipresent, entering our consciousness as a never-ending stream of new releases, songs dug up from the past, classics that never go away, and background noise that we don't take much notice of. Those we choose to listen to, we do so because of a connection and effect on the senses, while artists- similarly- make music for the connection and release of creativity bubbling inside. The Ballad of the Runaway Girl by Elisapie is an album of personal reflection. Born in Salluit, Quebec, Elisapie left her Inuit community for Montreal at the age of nineteen and the songs are a coming to terms with the guilt that she's developed around this. The track "Ton Vieux Nom," especially, is a song for her community. The only one on the album in French, it's an encouragement of pride amongst issues that are still faced today.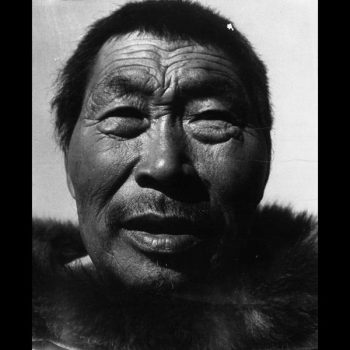 Dis-moi comment tu plantais la neige
Je veux t'écrire une chanson
Pour te rappeler ton nom
Ton vieux nom
Elisapie sings of hardship and hope, mixing words denoting pain with those of a sense of optimism. 'Tu restes là cloué au sol/ La blessure au bord des lèvres'- nailed to the ground, wounds beside lips- and 'On n'est pas venu au monde/ Se consacrer à la misère'- we did not come into the world, she reminds, to devote ourselves to misery. The concluding lines, before an Inuktitut speech recording, are 'Faut bien donner une chance/ À la lumière'- must be given a chance in the light.
The format of the song is simple with stripped back, thoughtful plucks of strings alongside typically delicate-sounding French. In an album that's about connection, the language of "Ton Vieux Nom" emphasizes the sense of community – both in the French of Quebec and the Inuktitut incorporated at the end. Those who don't speak it can feel unattached, disinterested towards the core of its meaning, like an approach that too often takes place towards Indigenous peoples. But at the same time there's a direct beauty to the song, given the tender delivery and gentle classic tones, that signifies the beauty of life.
The Ballad of the Runaway Girl is largely folk in sound and concept, whimsy and forthright and narrative-driven. Opener "Arnaq" has a stomping quality, a feminist march through a haunting breeze, while many of the songs are covers of local folk artists from the '60s and '70s: "Wolves Don't Like by the Rules" (Willie Thrasher), "Call of the Moose" (Willy Mitchell), and the title track (Sugluk). For "Ton Vieux Nom", Elisapie cowrote the lyrics with Chloe Lacasse and Innu poet Natasha Kanapé Fontaine.
"I never really knew how to make peace with the fact that I left," Elisapie Isaac told NPR last year. "Not only did I leave my community, I left my family, I left my mother who was sick, I left my brothers and sisters who were younger than me. So I think this album is based on the fact that I want to find those traces of my childhood in order to really understand a little bit more who I am… There's a lot of heavy stuff being carried for so long, a lot of changes in the last fifty years", she adds in regards to her community. "We felt so alienated by everyone for so long."
Music is so vast, the world is so vast; personal but easily listenable songs such as Elisapie's "Ton Vieux Nom" (and the album it appears on) open up inviting pathways into people, places, and feelings we may not have acknowledged before but should embrace or take further once we have.
— —
"Ton Vieux Nom" – Elisapie
— — — —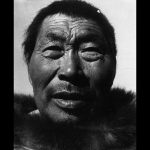 ? © Le Pigeon, 2018
:: Today's Song(s) ::
---
:: Stream Elisapie ::