Twin sister duo FUSHIA have just released their latest, dream-like single "Gold" and its pervading warm and homely atmosphere is sure to intrigue.
Listen: "Gold" – FUSHIA
Danish twin sisters, Nathalie and Mathilde Nyegaard, have come together for their musical project FUSHIA. Following the release of their singles "Dreams & Stardust" and "Transparent Girls" earlier this year, the duo look to solidify their spot in the alternative-pop scene with "Gold".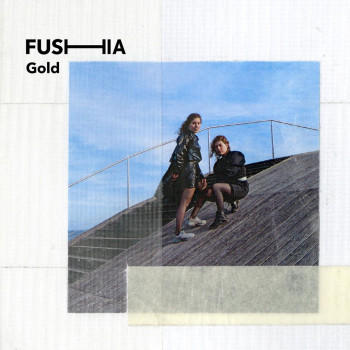 The self-aware nature of "Gold" and the contemplative subject matter embedded in their work showcase FUSHIA's ability to stand out in a genre often crowded with simple lyrics of little meaning. Moreover the duo's unique international influences are likely responsible for the depth of  introspection within their music. The pair grew up in Denmark, exploring the many styles of the musical world. They've since moved away from home: Nathalie to Stockholm and Mathilde to London, however that hasn't stopped them from making music together.
For the last two years, they've worked over Skype to create music for FUSHIA, showing their dedication to their craft. Nathalie and Mathilde each bring something different to the table, taking in the fresh influences from their respective parts of the world.
Utilizing cinematic elements left and right, "Gold" sounds like it could have come right out of a movie trailer. The song starts off with a single, hovering synth note pitching down into the first verse.  Reverb-heavy industrial drums and a low, muffled bass add character to the haunting vocals. "Rise and shine in cities made of gold, built by bricks of greed", they sing, stressing the perceived value of materialistic things in modern society.
The verse quickly morphs into a short four bar pre-chorus with a cinematic snare roll and roaring pad. The track's chorus is an eruption of energy, featuring plucked string lines, crisp drums, and massive gritty bass stabs while the sisters' vocal ability shines in the chorus, showing off their expressive style.
According to the duo, the ominous production style of "Gold" resonates with a cautionary message of being controlled by greed:
Gold considers that little green-eyed monster inside every single one of us that's never satisfied. We've all heard it, and it's scary how that voice simply tends to control you more and more once you first start listening to it. – FUSHIA
However, while the sisters acknowledge the existence of greed in all of us, they express an optimistic perspective on our ability to overcome it, saying that: "life is so much more than what the media – and most of the world around us – tell us", and that they "want to dissociate ourselves from the easy option of just playing along like blindfolded puppets."
Through their mastery of dream-pop impressionism and purpose-driven songwriting, FUSHIA are able to deliver meaningful yet catchy songs time and time again. Their latest track "Gold" is no exception.
Listen: "Gold" – FUSHIA
— —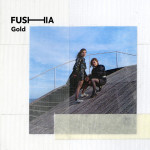 ? © Isabelle Edsmyr
:: Today's Song(s) ::
:: Stream FUSHIA ::