Singer/songwriter Plàsi channels his own intimate reflections into dreamy indie folk wonder on debut album 'Foreign Sea,' a record born in solitude and make with a deeper kind of love.
Stream: "Foreign Sea" – Plàsi
---
'Foreign Sea' is a place filled with feelings, memories, and thoughts that grew in a time when I had the opportunity to reflect on what is most important in life.
Introspection has always been available to us, but never before has it felt so prevalent and accessible; never before has it resonated on such a universal level, no matter who you are, what you do, or where you live. It's quite ironic that, in forcing us apart physically, a global pandemic would bring us closer to one other on an emotional level: Isolation seems to breed a certain headspace, encouraging us to rethink our whos, whats, and whys. The past few years have forced so many of us to stop and take stock of our values, and on his sophomore album, singer/songwriter Plàsi channels his own intimate reflections into dreamy indie folk wonder. Born in solitude and made with a deeper kind of love, Foreign Sea is an enchantingly tender record of self-discovery and renewal.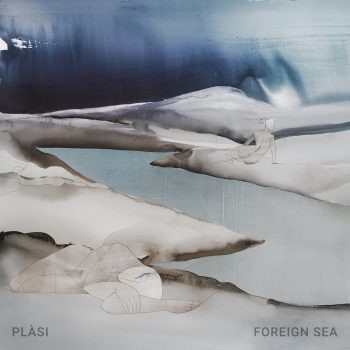 Foreign Sea, you free, far from me
Foreign Sea, I need your waves to feel
So real, you heal
My mind you read
Bringing balance, bringing peace
Foreign Sea, you free, deep inside of me
Foreign Sea, I need your movement to breathe
So real, you heal
My mind you read
Bringing balance, bringing peace
Released February 4, 2022 via Nettwerk Music Group, Foreign Sea is an invigorating collection of gentle, atmospheric indie folk songs diving into life's "whys": In the follow-up to his lilting 2018 debut album People, Plàsi focuses his poetic, vulnerable lyrical lens on himself and his relationships, analyzing his own emotions and trying, in turn, to understand his and his loved ones' triggers, motivations, desires, and haunts. The result is a deeply human album: One that feels profoundly honest, unadulterated, and true to the Swedish-Greek singer/songwriter.
8914 days, you're on my mind, but I can't see you for a while, I'm sorry
14 days but in my soul, you're still close it's not our fault, don't worry
14 days, they told us so, as if we weren't close at all, we follow
14 days, what if we go, escape this cage and sail across Lake Como
What if our souls get buried?
Can we fulfill our journey?
14 days, and our romance might not even get a chance, I'm worried
14 days, our love's by chance, what if it was our only dance, now throw it?
What if our souls get buried?
Can we fulfill our journey?
---
Speaking to Atwood Magazine, Plàsi explains how he found himself delving inward for inspiration when he found himself cut of from the outside.
"'Foreign Sea' is the imaginary place I went to during a time when the world I used to know and get inspiration from suddenly was gone," he explains. "My ideas have come from within during the last two years, from thinking on memories to reflecting on the new reality around me. Musically, it goes further into my dual nationalities, bringing in more of my Greek heritage in the harmonies and the instrumentation while still keeping an indie-folk sound. I'm often writing back on memories, which during a pandemic, became even stronger. At the same time, I'm a person with opinions easily expressed in a time like this. Lyrically, it's a mix of writing what I see around me and imagining myself in a different world. Musically, there is a journey from the meditative and mysterious sounds in "Foreign Sea" or "Far from Home" to more straightforward expressions in "Chasing the Sun" or "My Dear." In many ways, it explains how my inspiration traveled during this time."
"Initially, the vision was to solely record the album in Greece and make a clear connection to the southern side of me," he adds. "Together with my producers, Hannes Hasselberg & Linus Hasselberg, we sent over demos to a group of musicians down there to get their ideas before the planned production period. However, in the winter of 2021, traveling restrictions were sharply re-introduced, which forced us to quickly rethink our process. Instead, we took a boat over to the Swedish island of Gotland, where we built up a pop-up studio to start the recording closer to our homes. In May 2021, we finally managed to bring the productions down to Greece on the third attempt. We spent a week together in a picturesque village with the musicians (lead by Tasos Kofodimos) to bring their local instruments and characteristics into my music. The final result combines the two worlds in a special way that not even I could have thought of initially."
Under a piece of light
Staying with you tonight
The last you got to see, you had a fight
There until the end
I'm crying, cannot pretend
If only we could meet once again
You are staying in my heart
In my spirit, from the start
You'll be there till my end
Till the day we meet again
Hope you're hearing this, and hope you're singing
One day I will join our new beginning
– "One Last Night," Plàsi ft. Rosemary & Garlic
When I dream away from my daily life, I often get pictures of a moving sea, somewhere far away. When I stand on the shoreside looking at the horizon, I usually try to imagine how it would look on the other side. That moment was often brought back to me in times of isolation, where I wrote the album.
Highlights abound throughout Foreign Sea's journey from its ethereal opening title track to the colorfully cathartic closer, "Until Midnight." The beautifully poignant "14 Days" marries the artist's heartfelt writing with a catchy, creative structure. The more uplifting "My Dear" captures the power and sweetness of togetherness in a cheerful revelry full of bright sonics and buoyant melodies. The radiant duet "How Do You Know," featuring New York singer/songwriter Aisha Badru, is a breathtaking expression of vulnerability performed with the most delicate touch. Somehow, these three wonders sit back-to-back on an album that never ceases to inspire, as song after song lights a serene fire within. The penultimate track "Love" is another standout: A bold title, if ever there were one, it lives up to its name as an enriching and expansive, heart-on-sleeve upheaval of a naked soul.
Do you see it? I've been hiding it
Don't think our eyes met
Do you feel it? I have kept it in
Deep inside my skin
How do you know?
Do you see it?
Every word you've said
Running through my head
Hesitating, should I let you in?
Start over again?
How do you know?
---
"I would be the least objective person to review my work, but in general, it seems as my favorites around an album release are among the songs I haven't been releasing as singles, probably because they are the ones I have listened to the least at the specific moment in time," Plàsi says. "All songs, of course, mean something different to me, but if I had to choose two of them, 'All Alone' and 'Until Midnight' will stay with me lyrically for quite some time. The first one explains the complex situation of physically leaving someone you love to develop yourself before you can grow stronger together. And the second one, going deep into unfiltered thoughts that one was struggling with during the pandemic, touches on the concept of freedom that inevitably changed meaning during this time.
All alone, time to realize
Cornerstone, there on my side
I need to go, find myself back
Grow up tall, or just stay, hide
All alone, with this pain how?
It's not for good, just for some time now
The seeds will dry, and never grow out
If I don't try to fight my own doubt
All alone, I'm here on my side
The pain is not gone, but I see new light
A stepping stone, that makes one realize
Where you are from, but with a third eye
---
Achingly intimate and powerfully moving, Foreign Sea invites us all to pause and check in with ourselves:
To join Plàsi in a state of meaningful reflection on what really matters. Life can get so busy so fast – and it has – but if the past two years taught us anything, it's that more check-ins with ourselves lead to a more fulfilling, purpose-driven life, if only because we're better equipped with the answers to questions like why we're here, how we want to spend our time, and who we truly care about.
For his part, Plàsi hopes folks hear his album and take away "that life is precious, limited in time, and that we have to seize the moments we get to enjoy it," he shares. "Foreign Sea is a place filled with feelings, memories, and thoughts that grew in a time when I had the opportunity to reflect on what is most important in life."
Until midnight, all that could've been
Until midnight, all we should've seen
Careful, sister, don't forget you can
It's soon a year now, since they stole your plan
Until midnight, when will we see light?
Until midnight, does that count tonight?
How much damage comes with saving lives?
I start to wonder who should pay these fines
– "Until Midnight," Plàsi
With refreshing clarity, emotional focus, and inspired, unassuming charm, Foreign Sea flourishes as a blanket of compelling sonic warmth and empathic understanding. It's the kind of album that will be there in good times and bad, as Plàsi offers both comfort and escape within the folds of his captivating indie folk.
Experience the full record via our below stream, and peek inside Plàsi's Foreign Sea with Atwood Magazine as the singer/songwriter goes track-by-track through the music and lyrics of their sophomore LP!
— —
Stream: 'Foreign Sea' – Plàsi
:: Inside Foreign Sea ::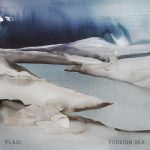 — —
Foreign Sea
"Foreign Sea" is an imaginary place built up during the worst period of the pandemic. It's the place I had gone to when I needed to find my peace and harmony when the reality I used to go to suddenly was closed off. It's where I have been able to reflect on the world we live in, and what matters.
Under My Skin
It is a sensual song about the tension between two people when waiting for each other to open up: when you feel the playful excitement but know that it can only become something if you let each other further into the room.
14 Days
"14 Days" is about the hopelessness in trying to build and maintain a long distance relationship when you are limited to meet. It brings endless questions and thoughts of what is most important in life and who is supposed to be in charge of that. Frustration might not always be rational when it stems from losing control, but it gives an unfiltered perspective from this moment in time.
Far From Home
The first single, 'Far From Home,' is about suddenly losing all that felt familiar. The daily life experiences that we had taken for granted – from random encounters to family gatherings – were suddenly gone. Also, topics we fought for, such as open borders and solidarity around the refugee crisis, weren't a part of the national agenda anymore. Suddenly, my surroundings went from a world that I felt part of to one that felt very far from home.
My Dear
The power of two in unity can be stronger than a hundred on their own. When being separated from the rest of your community, having that one person next to you is worth more than ever before. Even if it's just in thought, reminding yourself or what you can achieve together gives you the energy to enjoy life even when it's at its lows.
How Do You Know (feat. Aisha Badru)
This song is about a meeting between two people, filled with excitement and hesitation at the same time – does the other person see your signs? Is that first step worth it? How do you know if it's the right one when that feeling reminds you of that time when things eventually fell into pieces?
I Wish You Heard Me
A one-way street that you wish would run in two directions. You're trying to signal it differently but also care about not breaking the connection that still exists. "I Wish You Heard Me" is hope for more.
Missing Faith
The song is about being forced to look inwards and, over time, detecting some missing pieces. Pieces that you've known about but refused to see as everyday life went on. When looking closer, though, you realize these pieces might be critical to your happiness—the ones you have to start focusing on to find that missing faith.
Chasing The Sun
Having been raised in Sweden with almost no daylight in the winter, the sun is always something worth chasing. Last winter, the restrictions made circumstances extraordinary. When you couldn't enjoy much else around you, the appearance of natural light was the ultimate joy to such an extent that one would even risk driving an hour or two from your home zone to find it.
All Alone
This one is about realizing that sometimes, you have to take care of yourself before you're able to help others, between staying close to your core or flying away to build your own path. When you understand that it's not for good, but a temporary journey that will develop your surroundings, you know it's the right decision for everyone. Nevertheless, the first goodbye is still painful to say when you never know if it's going to be the last one.
One Last Night (feat. Rosemary & Garlic)
After being reminded that the end could be closer than expected, the need to express appreciation for those closest to me felt more significant than ever before. "One Last Night" is about the last moments when you know you're about to lose someone, the final chance to express something…until we meet again.
Love
We all have an idea of the central concept of "love," but it's often less clear to know which signs to look for to reach it and in which order they are supposed to come. Even when you think you are sure, you might wish that the definite answer existed somewhere.
Until Midnight 
The fears that come with losing one's freedom of choice and mobility have no limits. When the primary keys to humanity and society are removed, everything is questioned. Without touching on right or wrong, 'Until Midnight' describes natural thoughts when we can question the most important thing in life.
— —
— — — —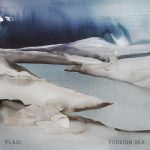 ? © Amanda Gylling
:: Stream Plàsi ::
---