Having just released his new album Mulberry Violence, Trevor Powers (FKA Youth Lagoon) discusses why music lessons from friends can be uniquely intense, how he assembled hundreds of sounds and samples to paint the record's atmosphere, and his upcoming fall tour.
— —
Boise, Idaho's Trevor Powers (FKA Youth Lagoon) has amassed a cult following with four acclaimed records since 2011 — his latest, Mulberry Violence, was released in August. His earlier projects were, broadly speaking, dream pop inspired, though Powers used such precisely selected, spacey sounds that the songs were refreshingly different from other indie rock at the time. More recently he's channeled a robust range of musical traditions — jazz, medieval music, electronica — into a shapeshifting, remarkably textured landscape.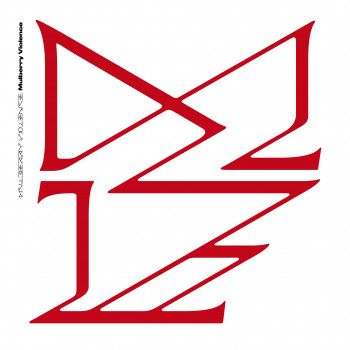 Powers is unique among many contemporary musicians, and rather than continue in one direction out of convenience, he elected to take time off from recording cycles to learn more about those traditions. He also used the time to compile a vast sound bank of samples, chopped instrumentals, and other noises of note. Eventually, these two efforts merged into Mulberry Violence, an album that includes the kinds of tiny sonic details that stem from long gestation periods.
Mulberry Violence resists easy classification — many of the instruments sound genuinely novel and don't trace back to any particular genres — and the songs fold into themselves, or sprawl outward, rather than retrace their own steps. Album opener "XTQ Idol" is just under six minutes, and it uses all of that time to explore several different riffs and beats within the same song. "Playwright" begins with spare, almost-random plucked strings, eventually adds in blaring synths and distorted piano, and manages to feel organic throughout.
Atwood Magazine spoke to Trevor Powers about the writing and recording process, his upcoming tour, and his artistic goals.
'Mulberry Violence' – Trevor Powers
A CONVERSATION WITH TREVOR POWERS
Atwood Magazine: You wrote a note about how a trip to the Czech Republic and courses in music theory were among the influences of Mulberry Violence. Can you comment on how those and other elements came together as influences when you started work on the record?
Trevor Powers: The courses were through a friend, so it wasn't anything too formal, but there was also an element of seriousness to it. Even though it was a close friend of mine, there was the constant pressure of needing to practice. It takes a specific kind of friend to push you, rather than someone who lets you glide along. It was a constant effort—every single week with homework, and I took it very seriously. That expanded the overall tools that I could use in my music. Otherwise, you get into a certain headspace and you get okay with only using certain tools rather than expand your resources.
What were you listening to and taking inspiration from during the gestation period for this record?
Trevor Powers: My main goal was to broaden my entire outlook and what I exposed myself to. I've always been into feeling discomfort – you only grow when you put yourself in new environments. I really pursued traveling and being in places where I didn't know what the fuck I was or what I was doing. I did a lot of listenin,g too – Harold Budd was a huge influence on the classical and ambient compositional factors of the record. His compositions are so incredibly minimal, and I'm into that just as much as the chaotic mindset. I started with making my own library of sounds and using random percussion, anything at my disposal in the house. My whole goal was to treat whatever noises/sounds I could make as the main paint brushes to work with. I made quite the library from it too, which I can forever tap into now. It was a freeing way to make music, starting off with that as the backbone for poetry I was writing. I think I'm going to keep doing that.
I've always been into feeling discomfort – you only grow when you put yourself in new environments.
On songs like "Clad in Skin" you treat and manipulate normal instruments, like a saxophone, in unusual ways. How did those ideas come about?
Trevor Powers: I treated it almost like a guitar – some of those ideas came early on and some came later. When I started properly recording the album, I had all these songs written with main foundations in place, and I went to Texas (Sonic Ranch) and there were collaborators that I brought out. Not all of it stems directly from the library, but that's what kickstarted the fundamental ideas.
---
Many of the tracks on this album feature elements that clash against each other in a natural, authentic way. How did you determine which sounds represented certain ideas the best?
Trevor Powers: It was all trial and error — usually if I started going down a specific path that I was confident would work, it didn't. I had to be very open to what the songs, as living entities, required in order to keep living, rather than dying off. It was tough to juggle the juxtaposition between the reverie state and the hellish state, but melding those textures together — you can tap into something and say much more than if you choose one side or the other.
How did the lyric writing process differ from your previous projects? Did you compose them concurrently with the music, or separately?
Trevor Powers: It was a song-by-song basis — there were multiple moments where lyrics did come after, but as a whole most of the lyrics were written separately, and there was definitely some shifting around within the music. It was cool to focus on each element at a time, but there were also some that I did both at once.
I had to be very open to what the songs, as living entities, required in order to keep living, rather than dying off.
Your songs are often constantly shifting, always evolving — how does that play into the writing process? I imagine it comes somewhat naturally, but that it's still a time consuming process.
Trevor Powers: That doesn't necessarily come naturally, but it has to do with the discomfort I mentioned earlier, where I try to put myself in challenging places. It's more like working on a puzzle rather than on a song. It's eye-opening to finish a song because I'm still trying to figure out why I made certain instinctual decisions that sound right. Sometimes it's not until I talk about it with other people that I understand my motives more fully—I likes that the music is a separate part of me and that I don't always know what it wants.
Was this the first project you worked on since moving on from Youth Lagoon a few years ago? Are there tracks that didn't make the final cut?
Trevor Powers: This was really it — I was writing constantly the past few years, but this was all I took seriously.
What was the most difficult part of making the record? Was there a particular song, or even moment, that took especially long to perfect?
Trevor Powers: By far the hardest song to compose was "Playwright" — the entire song was written on separate tracks on the computer. I had a friend play certain plucks on different instruments — each note was tuned separately on a different track. I composed the whole thing on the computer — hundreds and hundreds of separate tracks to the point where all of my sessions on the computer kept crashing. It was one of the last songs I wrote for the record. When I got to Texas, my engineer friend opened up the file and he was not happy. That was tough but that way I got to mess with the panning—the left and right always playing off each other. There were all of these little things that I needed to do to get the right feeling.
Are you still a nocturnal worker, or was this a daytime record?
Trevor Powers: It varies — it comes down to specific days. Mostly yes, because I feel like my brain is more alive at night. I can tap into something after 11 to midnight where my brain enters another state that is harder to tap into earlier. I work a lot during the day, but there are ideas that don't go anywhere during the day. I think things in music sound better at night overall, so it can be deceptive. I might be working on an idea that's not that great and then go back and listen in the morning and it's total shit. That's why you need the balance of working at night and day, because there can be a blissful discovery at night.
How do you plan to adapt this record when you hit the road this fall? Are there any tracks you're particularly excited to perform?
Trevor Powers: It was overwhelming at first — when I started sitting down with the engineer after recording and planning the performances. The more we worked on it, though, it became not only a possibility, but also something that will give the record a brand new life. It's exciting because I worked on it for so long in a recording context, but this is a brand new challenge. "Playwright" and "Dicegame" are two I'm super excited about — the whole record feels like one consistent piece, though, so I think all of it will be exciting. The end goal was, "How can we make this one long song rather than individual pieces?" I wanted the album to have that element of constant evolution, but also be one complete piece of music.
I wanted the album to have that element of constant evolution, but also be one complete piece of music.
— —
— — — —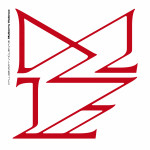 ? © Chris Schoonover
Mulberry Violence – Trevor Powers
---
:: Trevor Powers 2018 Tour ::
Sep 26 Boise, ID Neurolux
Sep 27 Seattle, WA Barboza
Sep 28 Vancouver, BC Biltmore Cabaret
Sep 29 Portland, OR Mississippi Studios
Oct 01 San Francisco, CA Independent
Oct 03 Los Angeles, CA Lodge Room
Oct 05 Salt Lake City, UT Metro Music Hall
Oct 06 Denver, CO Lost Lake
Oct 08 Kansas City, MO Encore at Uptown
Oct 09 Omaha, NE The Slowdown
Oct 11 Minneapolis, MN Turf Club
Oct 12 Chicago, IL Empty Bottle
Oct 13 Detroit, MI Underground @ DIME
Oct 14 Toronto, ON Horseshoe Tavern
Oct 16 Boston, MA Great Scott
Oct 17 New York, NY National Sawdust
Oct 18 Philadelphia, PA Boot and Saddle
Oct 19 Washington, DC U Street Music Hall
Oct 30 London, UK Electrowerkz
Oct 31 Paris, FR – Pitchfork Avant-Garde
Nov 01 Amsterdam, NL Cinetol
Nov 02 Antwerp, BE Trix
Nov 03 Hamburg, DE Häkken
Nov 04 Berlin, DE Frannz Club